As the 2019 Coral Challenge Cup Final at Wembley Stadium draws closer, the people of the Town are showing their support in numbers by dressing their homes and businesses with good luck messages for our Saints!
The game is a huge fixture in the recent history of the Club.
It's our first appearance in the final of the historic competition, which Saints have lifted on 12 previous occasions, since we brought the cup back home in 2008.
The iconic Wembley venue holds great memories for Saints fans not just from wins in the 50s, 60s and 70s but more recently with back-to-back wins in 1996 and 1997 at the 'old' Wembley, followed by triumphs in 2007 and 2008 at the newly built stadium.
Our close partners, the St Helens Star and St Helens Council are running their own competition in the Town Centre which many shops have already dressed and we agree they look brilliant!
We are now offering our very own prize of four VIP Hospitality places in our 1873 Lounge for the Huddersfield home game on the 6 September,  courtesy of Saints Community Development Foundation (SCDF) for the best dressed house or place of work.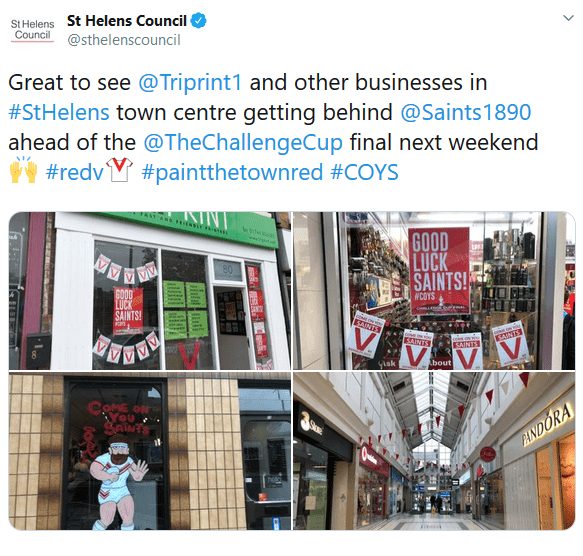 All you need to do is send in a picture of your decorated house or place of work along with your name and contact details to – [email protected] and we will select a winner on Wednesday the 21st August 2019
#saintsandproud