Young Saints duo Matty Lees and Aaron Smith have been ruled out of the Coral Challenge Cup final because of injury and suspension respectively.
Lees picked up an injury in the victory over Leeds Rhinos and will miss the Coral Challenge Cup Final, whilst Smith has been handed a two match ban after being charged with a grade C offence which occurred in the 42nd minute after the RFL's match review panel deemed the young hooker to have applied unnecessary pressure to the limb of an opponent (Walker).
Smith will therefore also miss Saints' home clash with Castleford Tigers on Friday 30th August.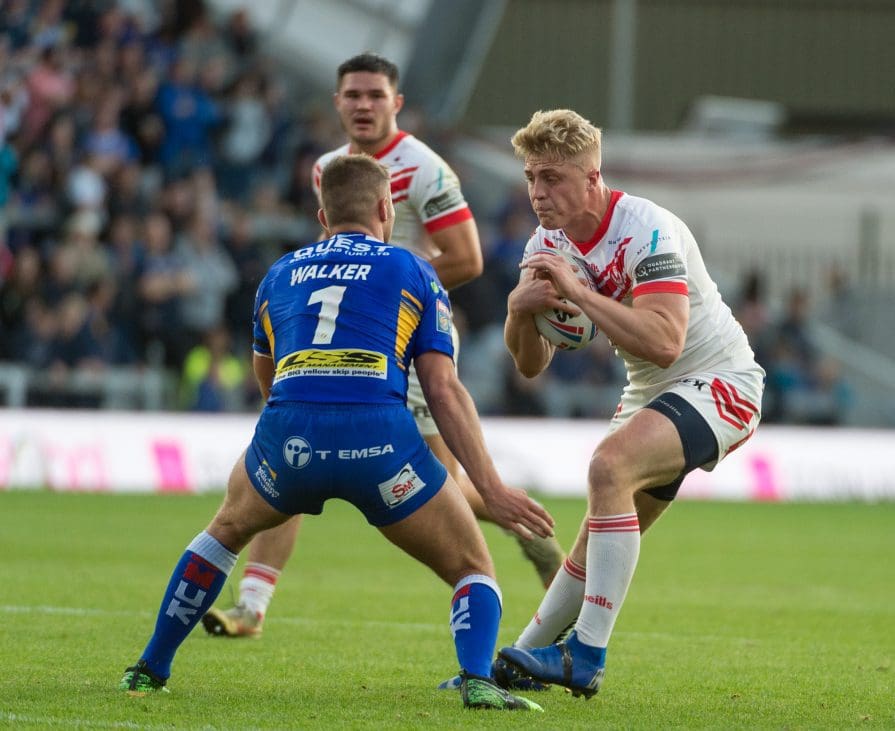 Head Coach Justin Holbrook has provided an update on Matty Lees' injury:
"Unfortunately he got a serious injury that we didn't know about at the time. After the game we thought he just got a knock on the hip, but by the time I came back from the press conference he was in a bad way and had to be taken to hospital and had surgery on his abdominal, bowel area which is not good for anyone, let alone young Leezy.
"He plays as tough as anyone so he is obviously not going to be right over the next few weeks at least. I am not too sure on the time frame of it, but our thoughts are with him, knowing how disappointing the timing is. He and Aaron would love to have been at Wembley and we would have loved to have them both."
Squad departure and Homecoming info for the Coral Challenge Cup Final