It's almost time to lock horns with the Sydney Roosters for the battle to be named World Club Champions...
Team News and preview: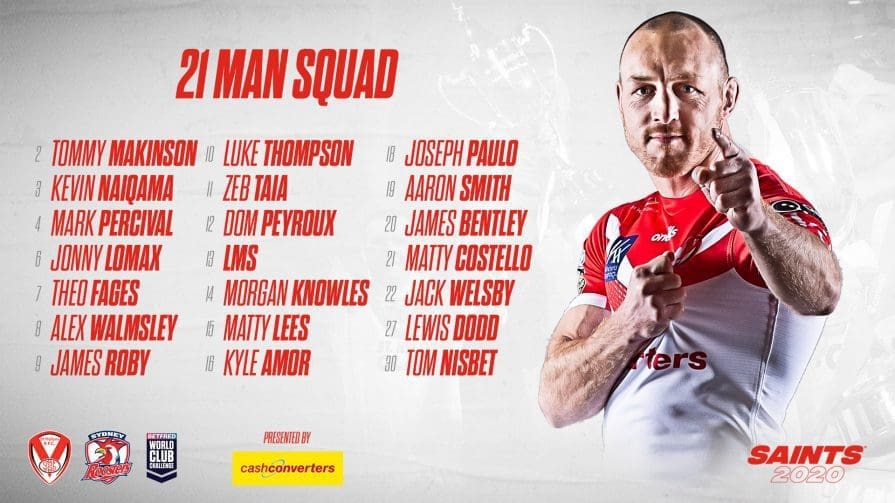 What's on?
Turnstiles – Open at 6pm.
Red Vee Cafe Bar – Opens at 5pm for you to enjoy a pre-match drink (or two)
Club Face Painters – These will be operating in the Cash Converters Family Stand and the Totally Wicked North Stand from around 6:30pm … come along and get your face painted in Saints colours for free!
Entertainment –Local Oasis tribute act, Oaces will be performing their set on the pitch pre-match and as we build up to kick-off, there will be a spectacular light show to enjoy as the players prepare to enter the field. There will be additional mobile bars aswell as our normal food and drink kiosks for your to enjoy before and during the game as well as facepainting and inflatables for Junior fans in the concourse areas. Our A-Star Saints Angels Cheerleaders also will be performing several routines before the game and at half time. Our Cash Dash Saints Lottery will also be drawn.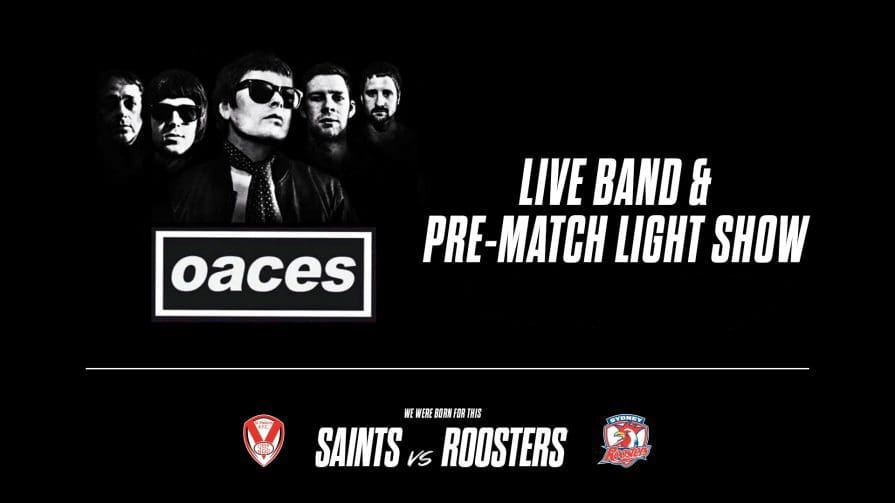 Member Offers – Our normal 2020 Member offers are active for this game so don't forget to bring your 2020 Membership card with you! That's any pie or hotdog & hot drink just £4. Any Pie & any alcoholic beverage just £6, just show your membership card at the kiosk to access the offers, plus…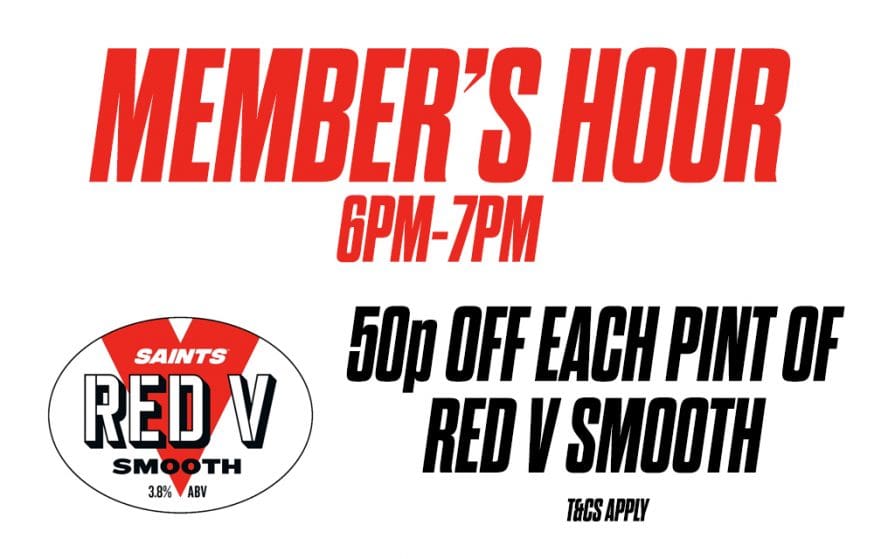 Contactless Payment – This is now available in all stands and selected kiosks (at selected tills highlighted with signage) to speed up your service.
Sponsors:
The Match is sponsored by Cara Brickwork whilst the Man of the Match will be selected by QPG Energy. Our matchday programme sponsor is Cheshire Taxation and our Matchball is sponsored by Asheton Capital Limited.

Tickets:
Tickets still available in the East Stand only (subject to availability) via online here (until 4pm on Saturday) by calling 01744 455052, or via the Ticket Office which opens at 10am on Saturday. We advise fans to collect their pre-ordered tickets as early as possible to avoid queues closer to kick-off.
Please be aware that currently, there will be cash turnstiles on the East Stand only, available for fans to walk-up on the evening of the game, however this could change closer to the match, please check the Club's channels for updates or book your ticket in advance.
For fans collecting their tickets before 6:30pm on the evening of the match, they can collect their tickets from the main Ticket Office at the Totally Wicked Stadium.
After 6:30pm, fans will need to collect from the Ticket Collection Point, located next to the Ticket Office (see map below)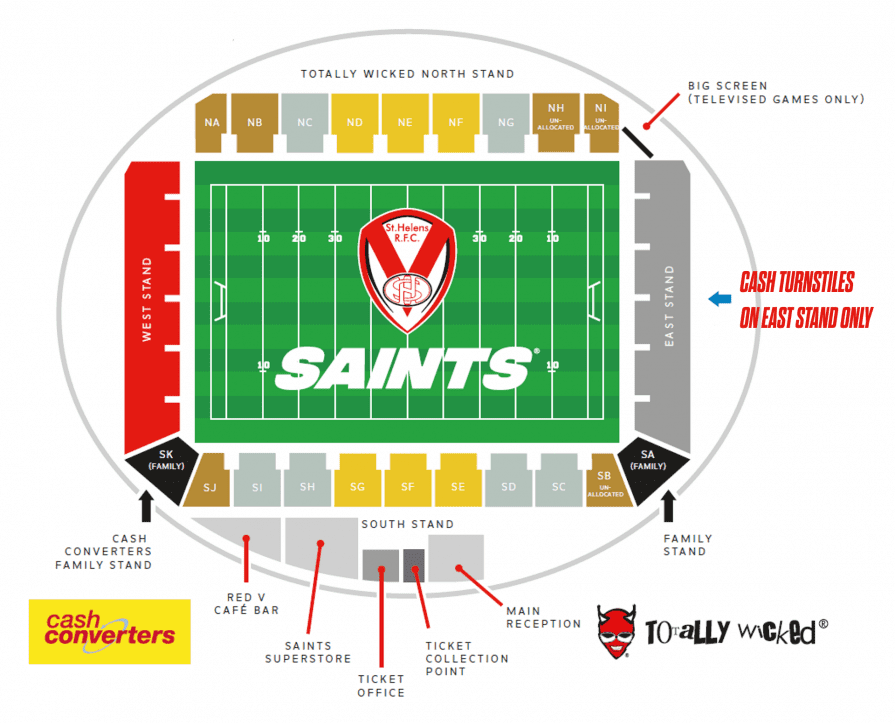 Saints Superstore:
The Saints Superstore at the Totally Wicked Stadium will be open until kick-off.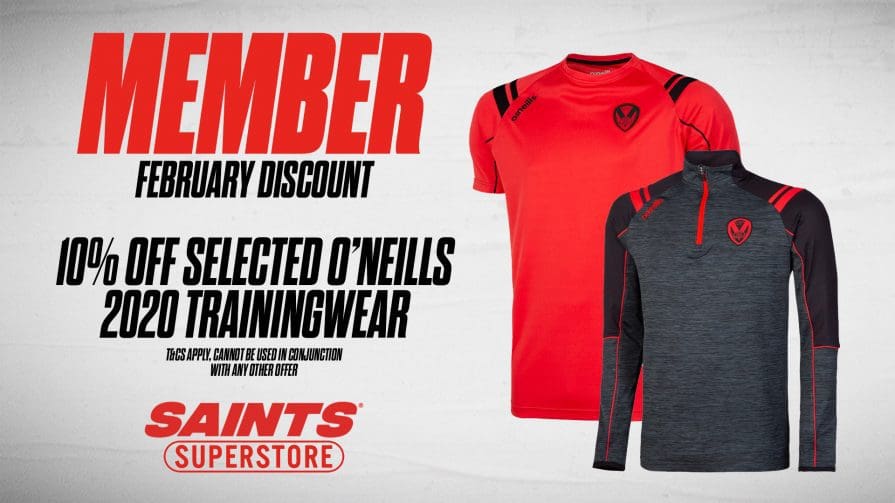 Matchday Programme:
We have a special A4 souvenir matchday programme in traditional paper format, which will be the final printed programme produced by the Club. It's priced at £4 and available in the Club Superstore at the Stadium and from selected selling points in the concourse, while stocks last.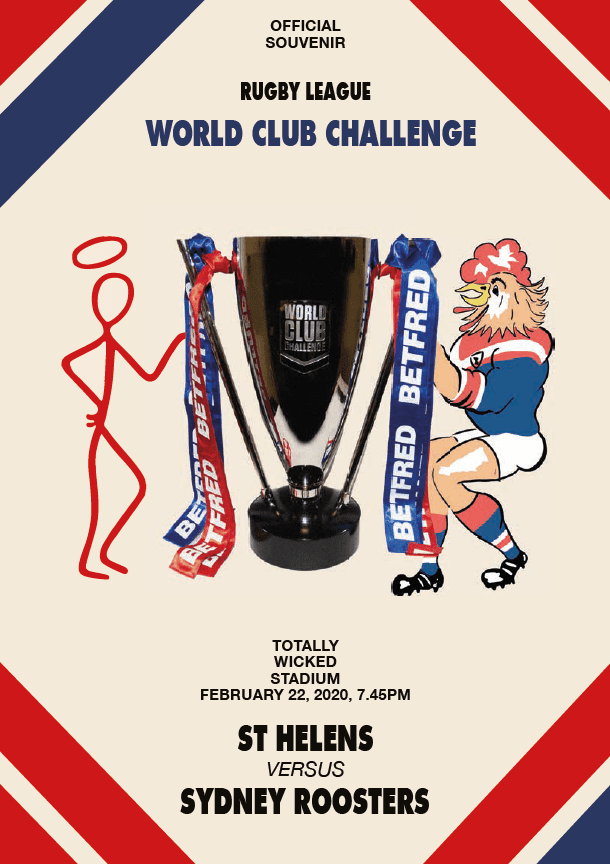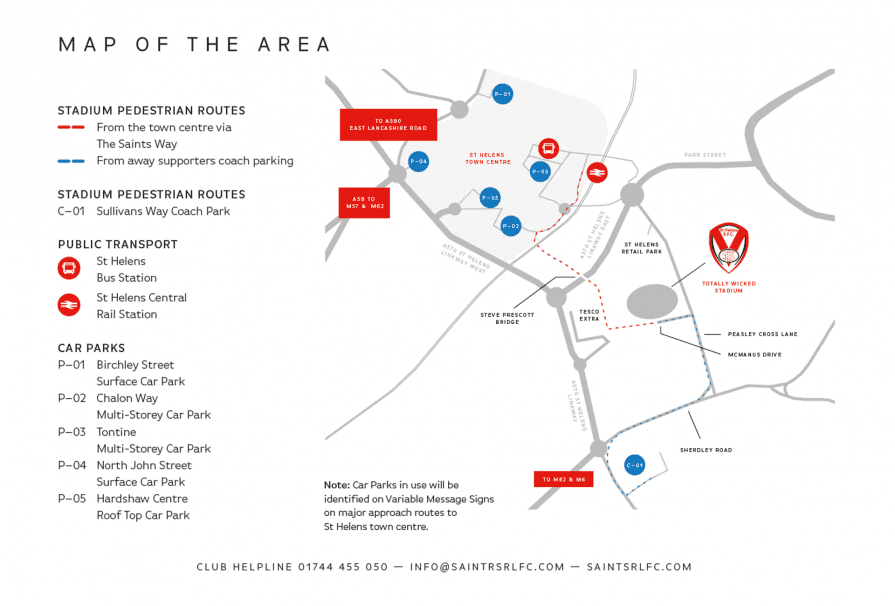 Travel Details
By Road:
The Totally Wicked Stadium is easily accessible via the M62 motorway. To reach the stadium simply exit Junction 7 from the M62 and follow the A570 (St Helens Linkway) until you reach Sherdley Road and then bear left onto Peasley Cross Lane.
Sat Nav:
St.Helens R.F.C. The Totally Wicked Stadium, McManus Drive, St Helens, Merseyside WA9 3AL
By Rail:
St Helens Central rail station is only a ten minute walk from the Totally Wicked Stadium. Frequent services run from Liverpool Lime Street to Wigan and Preston. The Totally Wicked Stadium can be reached from the station via the Steve Prescott footbridge over the link way to the North of the stadium. The bridge can be reached by following Shaw Street and then Chalon Way East past the St Helens Chamber of Commerce.
Parking:
There are a range of car parks close to the Totally Wicked Stadium which are open on match nights, please see overleaf for a detailed map in relation to the stadium.
1. Chalon Way Multi-Storey (Except on Sundays)
2. Tontine Multi-Storey (Pedestrian access via staircase only onto Chalon Way West, not recommended for Disabled Parking)
3. Parr Street Surface Car Park
Other car parks available:
1. North John Street Surface
2. Birchley Street Surface
3. Hardshaw Centre Rooftop
(Pedestrian access via staircase only onto Hall Street, not recommended for Disabled Parking)
Multi-Storey Car Parks will have a closing time displayed for match days and will be locked promptly. Spectators requiring a later exit than displayed should use any Surface Car Park. Please note that people parking on St Helens Retail Park or at Tesco Extra who are not visiting the stores may be liable for a fixed penalty charge.
Please note: Anyone caught throwing beer, or any other liquid, alongside smoke grenades or flares, risks being banned for a period of games, and/or having Memberships tickets rescinded.