St.Helens R.F.C. has agreed a new partnership deal in advance of the 2021 Betfred Super League season with Nutrition X to help fuel our players to success on the field.
Nutrition X offer a range of products and supplements scientifically-formulated by a team of world-renowned sports nutritionists, designed to support athletic performance from every angle.
Dedicated to quality, each of their products are batch-tested and Informed-Sport certified, giving athletes the reassurance they need that every product adheres to substances listed on the WADA (World Anti-Doping Agency) banned substance list. As a result, they have fast become the number one choice for elite athletes and professional sports teams around the world, and are proud to fuel top-level clubs across multiple disciplines.
As part of this agreement, we are delighted to have secured the support of Professor Graeme Close in a consultancy role to Saints. Graeme is the Lead Nutritionist and Scientific Advisor for Nutrition X and is also a former professional Rugby League player.
Graeme is currently a Professor of Human Physiology at Liverpool John Moores University and the only person in the UK accredited with the UKSCA, BASES and SENr qualifications. He combines his academic research with nutrition and physiology consultancy to some of the world's leading sports organisations and athletes and is currently working with England Rugby Union as Expert Nutrition Consultant.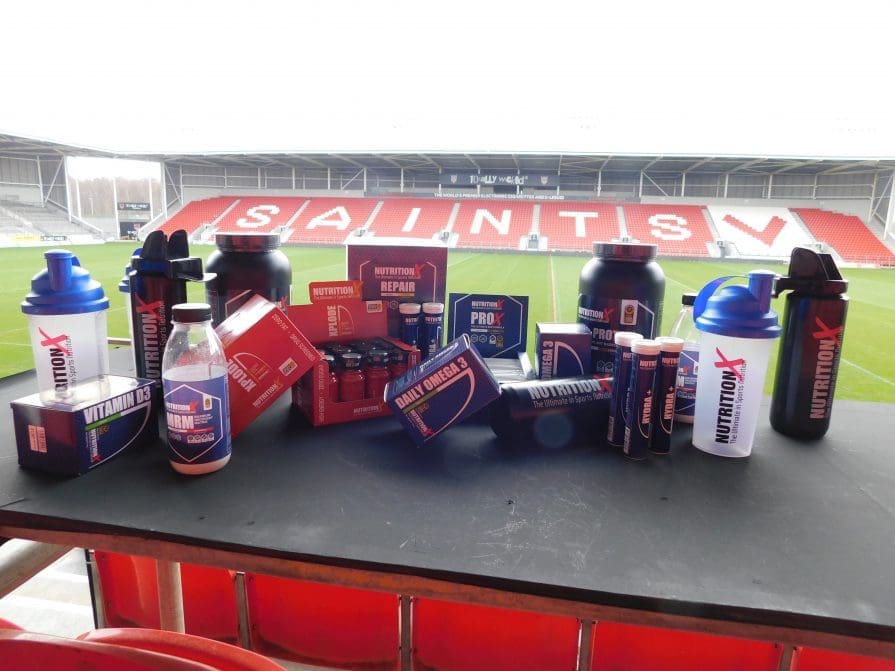 Professor Close is looking forward to getting to work with our squad: "I am delighted to provide sport nutrition consultancy to St Helens RFC through the Nutrition X partnership. The staff at Saints are some of the most forward thinking, respected and informed staff in world sport so it's amazing to become a part of this cutting-edge team. Together we can make sure the players are maximising their nutrition to help their game day performance, health and recovery through innovative bespoke nutrition strategies."
Saints will be the only Super League Club to work with Nutrition X and join an impressive roster of Premier League, EFL and Premier Rugby teams on their books.
Jack Deaman, Nutrition X General Manager, is delighted to have secured this partnership with the back-to-back Super League Champions and is ready to support our squad in their efforts to continue to push for more trophies: "We are thrilled to be working with St Helens for the upcoming season. Nutrition X have supported Rugby League clubs for a number of years but we are especially excited to strike up an official partnership with our first Super League club. St Helens' ethos matches that of our own and with the support of our lead nutritionist, Professor Graeme Close, on nutrition and education we hope to help Saints add more silverware to their already highly decorated trophy cabinet. We are looking forward to working closely with Matt and the players this season."
Saints' Head of Strength and Conditioning, Matt Daniels, is looking forward to the benefits of working with Graeme and his team and having access to their key product range: "We are really pleased that we have been able to strike up a new and exciting partnership with Nutrition X and the product range they are offering us will give us a tailor made package of sports specific supplementation. The added value of expert nutritional support and guidance for players of all age groups at the club means we are well placed to continue the education at all levels and hopefully give us those marginal gains we are searching for to keep us at the top of our sport."
Visit their website for more information and shop the range to help with your own fitness plans.