On this day 25 years ago Saints faced Bradford in the Silk Cut Challenge Cup Final and what a match it was!
There is no better than the first Challenge Cup final under the new Super League back in 1996 against Bradford which to this day is still the highest scoring Challenge Cup Final!
Going into this one, Bradford Bulls had three former Saints' players in their ranks – Paul Loughlin, Bernard Dwyer and Sonny Nickle, who had joined the club as part of the deal which saw centre Paul Newlove move to Knowsley Road, to give added spice to the proceedings.
The Saints got off to a real flyer, with full-back Steve Prescott scoring twice in the first 15 minutes. Yet by half-time, they had lost impetus, with the Bulls enjoying a 12-14 advantage. Things got progressively worse for the Saints in the second half as Bradford scrum-half and captain Robbie Paul had scored two tries, Bernard Dwyer another and defeat was very much on the agenda at 12-26.
It was time for desperate measures and within the space of ten minutes the Saints had snatched back the lead in the most incredible circumstances. Three towering 'bombs' from scrum-half Bobbie Goulding wrought havoc in the Bradford defence, with Bulls' full-back Nathan Graham struggling to get anywhere near the ball. Keiron Cunningham, Simon Booth and Ian Pickavance were the try-scorers. Goulding converted all three and the Saints restored their lead at 30-26, an unlikely scenario at one stage.
It was back to handling after that, with Danny Arnold streaking in for his second try. Yet there was more drama with ten minutes to go, when Robbie Paul scored his third touchdown and became the first player to score a hat-trick in a Challenge Cup Final. Cook's conversion reduced the lead to two points and it was left to Apollo Perelini to make the game safe for the Saints with a marvellous effort with just five minutes to go to complete one of the greatest come-backs ever in a major final.
Here is a small reminder of  that famous day…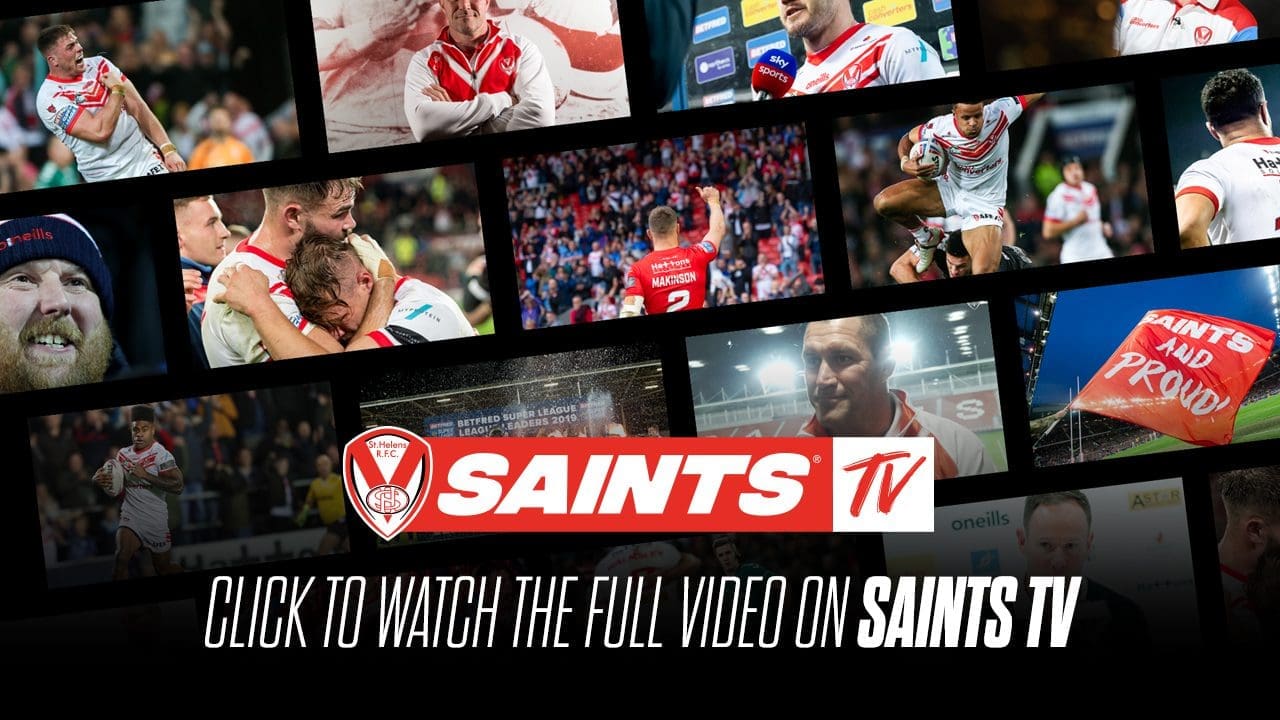 If you're not already a Saints TV subscriber, join today by clicking HERE. Saints TV is available from £5.99/month where you will enjoy a 7 day FREE trial.
Our best value is our Annual Subscription costing just £69.99 or Members can enjoy this at the discounted rate of £49.99 by typing your membership number in the Coupon Box at the top of the Billing Page. Annual subscribers will also receive a FREE 30 day trial and you can cancel at anytime.