All fans attending the Salford Red Devils Fixture on Monday 17th are advised to study all of the guidance below...
As the Club prepares for the long awaited return of fans to the Totally Wicked Stadium in advance of the 17th May, we wanted to give Members who are attending all the information they need in advance of attending the fixture.
Click on the image below to view the guidance >>>
This can also be shared via the link saintsrlfc.com/fanreturn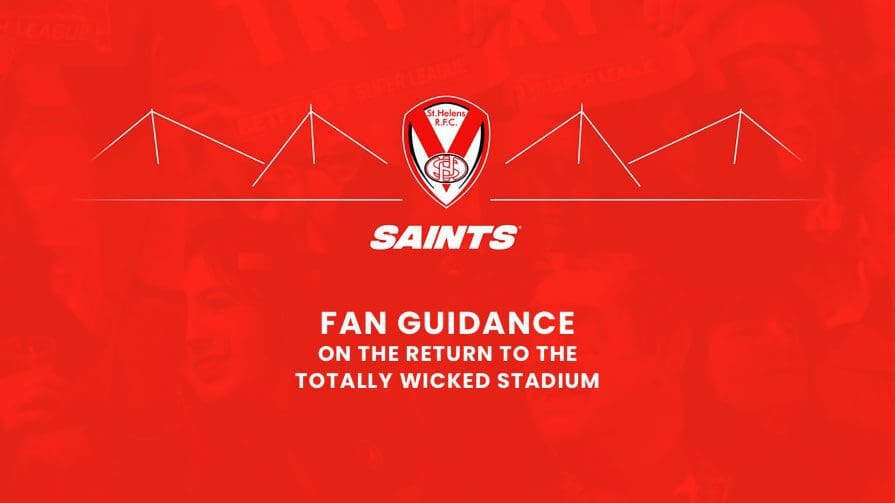 A recent announcement on behalf of St.Helens Council around fan testing can be viewed here.
Please be aware that the Ground regulations of the Totally Wicked Stadium have been adjusted and augmented for the 2021 season to ensure compliance with all Government mandated Covid-19 social distancing guidelines and restrictions in place at the time of each fixture.
Attendance to a fixture constitutes acceptance of these regulations in full. These can be viewed here.
The Club has obtained it's official Fan Ready status having met all guidance and regulations needed for fans to return.