Saints Women's Head Coach Dec Hardman has named his squad ahead of the Betfred Challenge Cup Final against York City Knights on Saturday 5 June.
Our Women are one win away from a historic Challenge Cup win as we face York City Knights at Leigh Sports Village with kick off at 11:15am live on BBC2.
And ahead of the Final, Hardman has named a 19 woman squad and it is the same squad who were successful in the semi-final against Leeds Rhinos Women.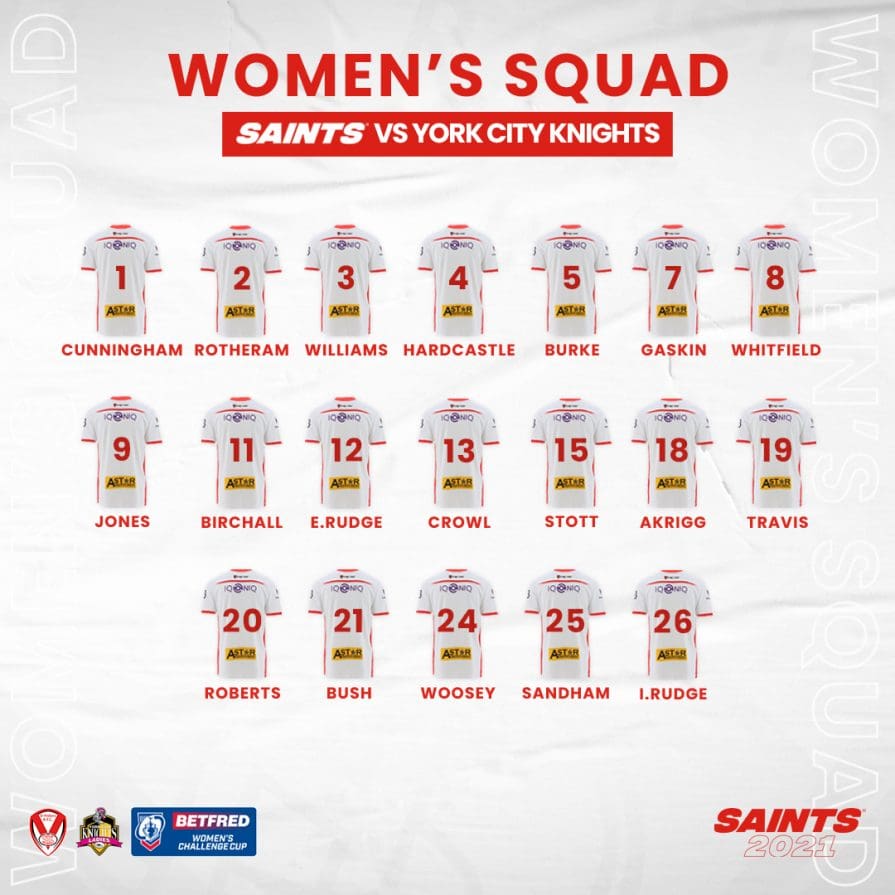 The Men's semi-final will follow the Women's Final with kick off at 2.30pm again live on BBC1 and fans are urged to get in early to support our Women with turnstiles opening at 10:15am. If you were lucky enough to be drawn out of the RFL ticket ballot, your ticket will allow you access to watch all three games. However once you enter the stadium, you are unable to leave and re-enter.
SAINTS WOMEN'S SQUAD
1, Cunningham, 2. Rotherham, 3. Williams, 4. Hardcastle, 5. Burke, 7. Gaskin, 8. Whitfield, 9. Jones, 11. Birchall, 12. E Rudge, 13. Crowl, 15. Stott, 18. Akrigg, 19. Travis, 20. Roberts, 21. Bush, 24, Woosey, 25. Sandham, 26. I. Rudge.
The Men's 21 man squad will be named at 12 noon today.