Hytro, the Performance TechWear brand that integrates blood flow restriction [BFR] technology, partners with St.Helens R.F.C. as the team's official BFR training partner.
Hytro will become our official BFR training partner for the remainder of the 2021 and 2022 season. The Saints will integrate Hytro, the leader in Performance TechWear integrated with blood flow restriction technology, into our training to allow players to increase muscle size and strength and to accelerate their recovery safely and effectively.
Working alongside scientists and fitness experts, Hytro Performance TechWear uses blood flow restriction technology [BFR], to help athletes drive muscle growth, speed up recovery and hit targets like never before.
Hytro's patented TechWear packages the remarkable benefits of BFR in safe and easy-to-use garments. The comfortable, high quality TechWear features a quickly deployed in-built strap in the perfect position to ensure a safe and effective workout.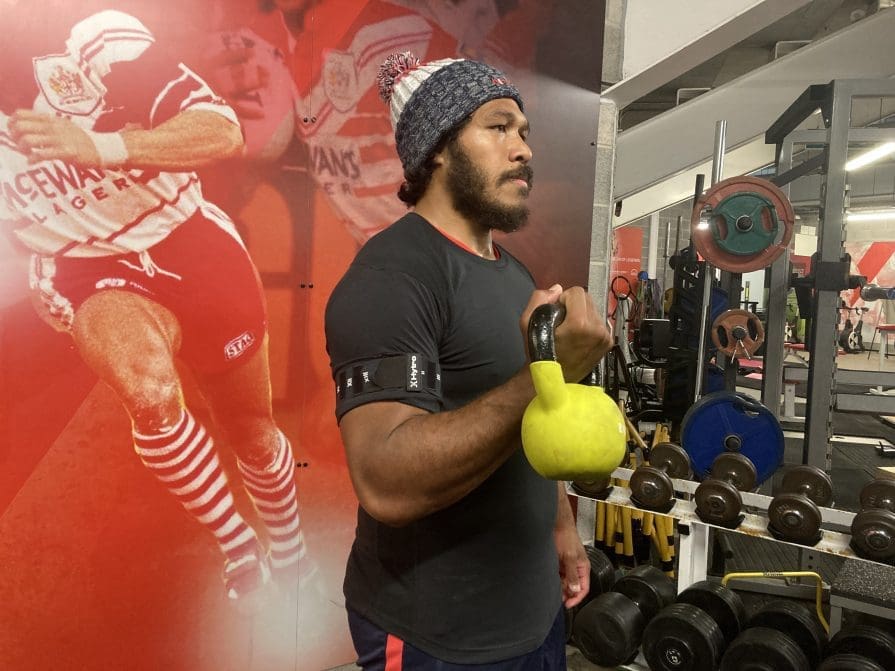 Saints Head of Strength and Conditioning, Matt Daniels is delighted to have secured their support: "As a performance team we are delighted to welcome Hytro on board. We have used BFR (Blood Flow Restriction) training sporadically for a number of years, however methods have made it difficult to employ squad wide. The introduction of the Hytro performance Tech Wear with the incorporated blood flow restriction technology means that we can cater for the full squad in aiding our strength training and just as importantly our recovery, vital for us after games such as the Challenge Cup semi-final last weekend to help us prepare for our next game."
James O'Shea, Chief Marketing Officer at Hytro, said: "We are thrilled to announce our partnership with St Helens. It's great to see coaches and players of such calibre recognise the widespread benefits of using Blood Flow Restriction Training to increase their strength, speed up their recovery and improve performance. We're looking forward to seeing the players progress and can't wait to see St Helens reap the rewards of this game-changing method of training." 
St Helens is the latest high profile organisation to join the rapidly growing community of Hytro athletes, which includes existing partnerships with Olympic athlete and England Sevens star, Dan Norton, along with fellow rugby league club, Leeds Rhinos. Most recently English Ruby Union player, Tom De Glanville and Scottish international rugby union player, Adam Hastings have also joined up.
Saints sign up Hytro