We present to you the 2023 Away Kit for our historic 150th season.
In partnership with O'Neill's Sportswear, Saints' traditional away shirt colours of sky blue and navy are re-united to create a fitting design with a NavyV, the shape of which mirrors that of the classically shaped V used on the 2023 Home shirt.
The V features a geometric pattern design within its shape, and extends up to the shoulder seams with navy flashes on the collar and sleeves.
The shorts are predominately navy blue with sky blue panelling along the sides. The socks are also navy with sky piping.
Both the shirt and shorts feature the Club's brand new 150 Year Crest, which on the Away kit is a tonal design in the sky blue of the shirt.
You can find out more about 150 Year Crest here.
The shirt also features a number of special touches including '1873 – 2023' printed inside the collar.
Our principal front of shirt partner for both the 2023 Home and Away shirts is again Home Bargains.
Our other kit partners are – Totally Wicked, Kinaxia Logistics, A Star Recruitment, St.Helens College, Boardrm and Node4 as well as Biffa and ELCONS feature on the shorts of both kits.
We also welcome new partners Save Your Business Money, who will feature along the back shoulders of both shirts and Gorilla Glue, who will feature on the front left of the shorts (this will appear only on playing kit for the start of the 2023 season)
Personalisation of player names and numbers for the 2023 Squad is also available now, you can see view the Squad list here.
St.Helens R.F.C. Club of Legends since 1873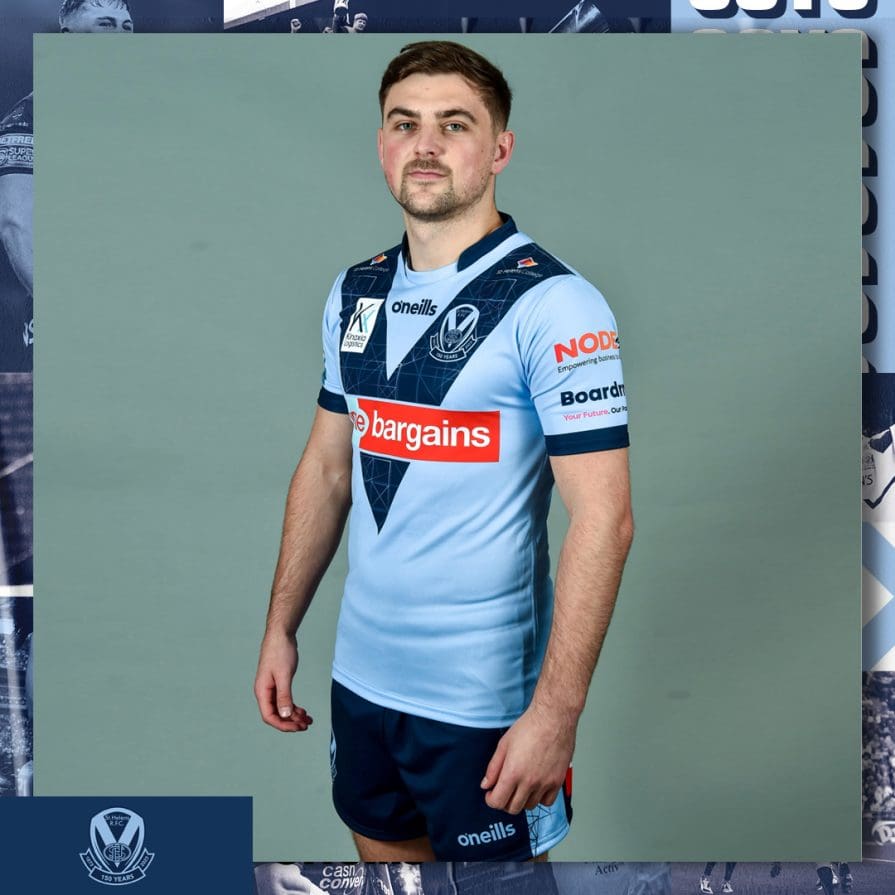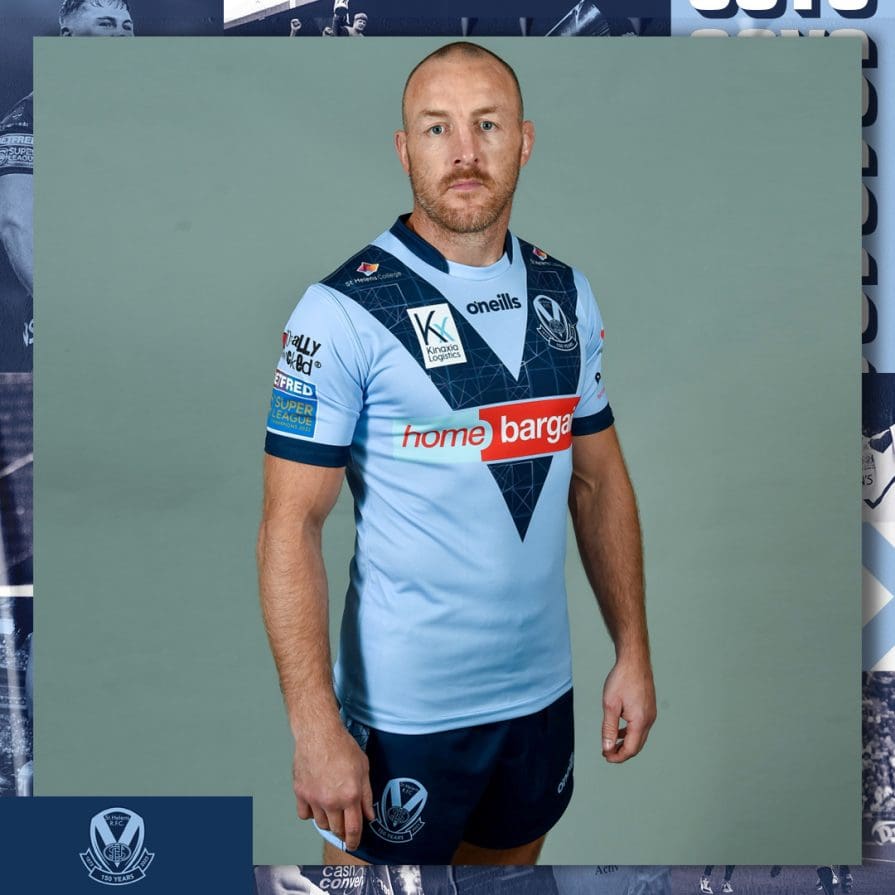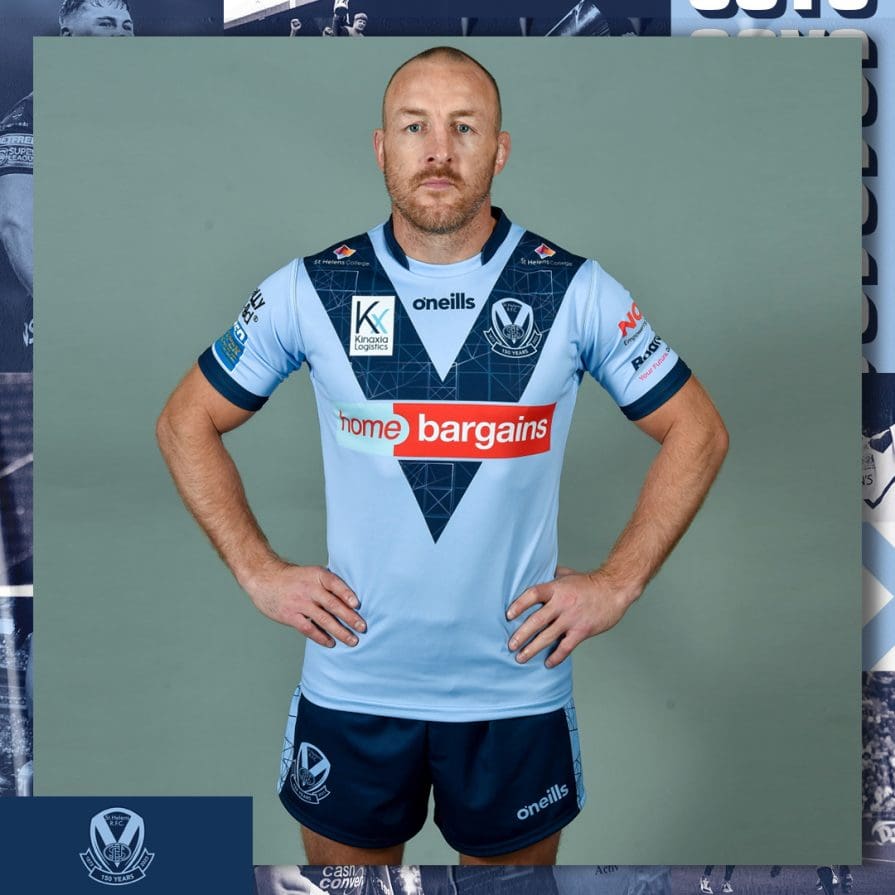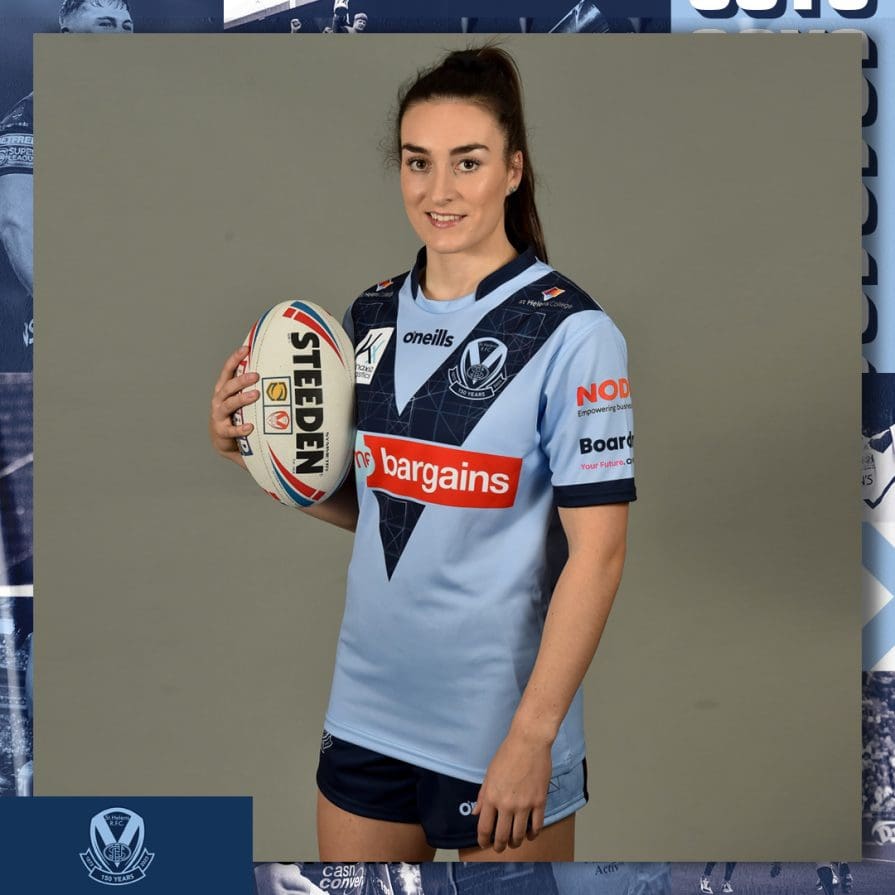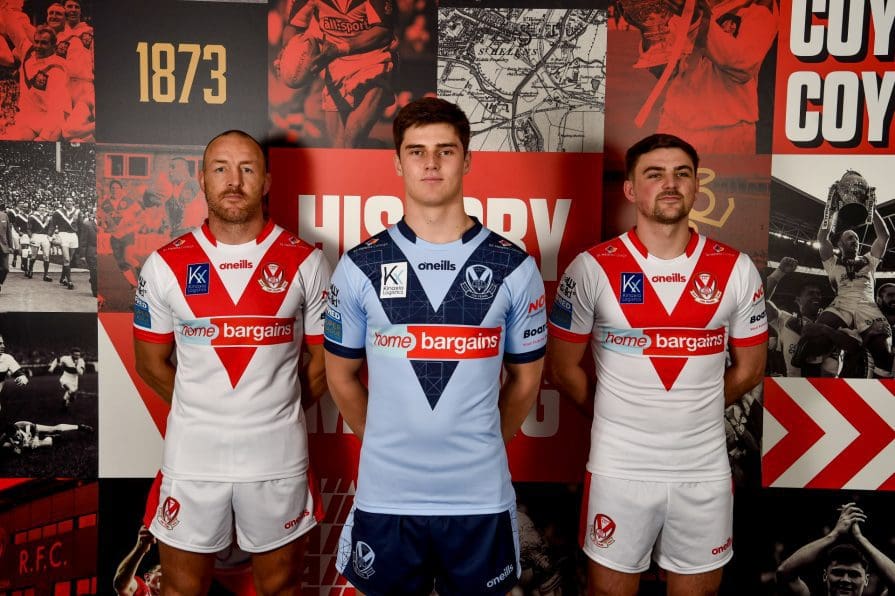 Prices:
Adult Replica shirts are available in sizes X-small through to 7XL and are priced at £50 – frozen again from the 2021 season!
Player-fit shirts are available in sizes X-small through to 3XL and are priced at £75. Please note these are an athletic fit.
Ladies shirts are available in sizes 8 through to 20 and are priced at £50.
Children's shirts are available from age 5/6 years through to 13/14 years and are priced at £38.
Baby shirts are available in sizes 0-6 months and 6-12 months only and are priced at £32.
Infant kits, for ages 1 to 2 and 3 to 4 are on sale for £42 and include shorts and socks.
How to Buy: 
Here's how you can get your hands on the kits…
Both the 2023 Home and Away kits are available to pre-order online now at: saintssuperstore.com for delivery to the Club in late November.
Pre-orders cannot be made in-store.
You can Click & Collect your pre-order for free, which will be fulfilled once stock arrives, from the Saints Superstore at the Totally Wicked Stadium (open 9am-5pm Mon-Fri, 10am-4pm Sat)
Please wait for your confirmation email advising that your order is ready for collection before attending the Superstore to collect. Please also provide proof of your order when collecting.
Arrival Details: 
The stock for all kit pre-orders is due into the Club in last week of November, at that point once your pre-order is picked you will be notified via email that your order is ready to collect or if you have selected postage, that it has been dispatched from the Club.
2023 Members: 
All 2023 Members can get 10% off either or both of the 2023 replica kit (shirts, shorts and socks) t&cs apply, subject to availability.
This discount is accessible by pre-ordering online using the following process:
Login into your Saints Superstore online account, your email address used MUST match the email address associated with your 2023 Membership to be able to access the discount. This will then be automatically applied at checkout on 2023 shirts, shorts and socks only.
PLEASE NOTE: If the discount is not visible then your email address on your Superstore account does not match that recorded against your 2023 Membership. The discount it is only available online five working days after your Membership has been renewed, unless you renewed before 4th November 2022.
In this instance, please email [email protected] to submit a query – please ensure you include your NAME, MEMBERSHIP NUMBER AND EMAIL ADDRESS and we will endeavour to answer your query as soon as possible.
Once physical stock is available at the Superstore in late November, 2023 Members can access the discount by collecting a temporary Membership card from the Ticket Office which will act as proof of your Membership until 2023 Membership access cards are ready to collect.
As per the t&cs visible here, the discount is non-transferable and you must present your card prior to purchase and Proof of ID may also be required.
Unfortunately, we are not able to take telephone pre-orders however for any other queries regarding your order you can call the Superstore on: 01744 455075. You can also log into your online account and make a query through the contact link.
2023 Away Kit