St Helens Women are delighted to announce the signings of Lucie Sams and Luci McColm from rivals Wigan Warriors!
The duo rejoin the club having left to join the Cherry and Whites a few years back but will be back in a Red V for 2023 and beyond!
Both starred for the Wigan u19 side back in 2022 and will have the chance to earn a playing spot at their hometown club in the coming season.
Sams is a second rower, whilst McColm is primarily a centre but can play numerous positions across the backs, and both will look to force their way into our best 17 come the start of our 2023 season against York in two months time.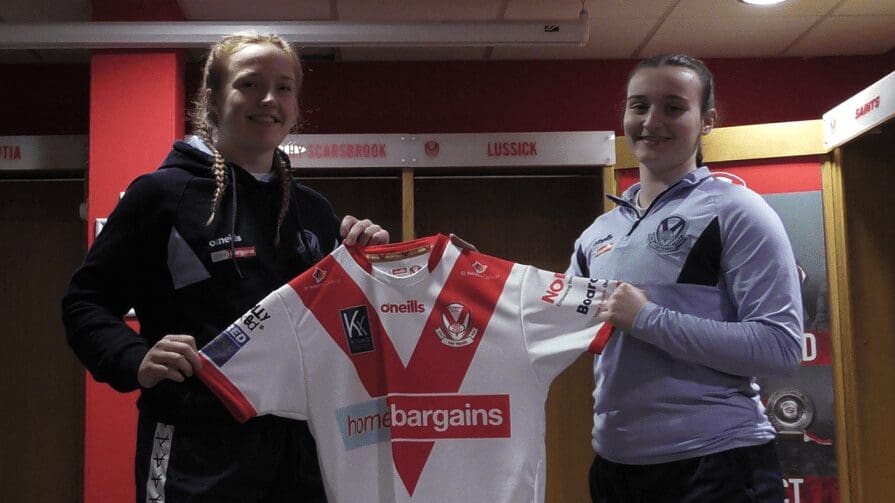 The club would like to welcome both Lucie and Luci back to the club and cannot wait to see them in action for the Red V in 2023!
Head Coach Matty Smith said: "Very happy to welcome both Lucie and Luci back to the club. They have been with us before and its great to see them come back to their hometown club."
"Having come through Thatto Heath's programme, it is nice to now give them the chance to play alongside other Thatto players that have come through their system to become stars in the Women's Super League for Saints. They are two very talented players who I look forward to working with over the coming years!"
Head of Women's Rugby Craig Richards said: "Its fantastic to welcome both players back to the club. A huge credit to local club Thatto Heath Crusaders, who continue to do great work developing quality young players."
"Both girls, on the back of Thatto's great work, have also over the years attended the Saints Community Development Foundation's, Girls Development Camps and have worked their way up to play for our u19s. It is fitting that they have now returned to Saints to play for their home town club."
"They are crucial signings and will play major roles this season and for many years to come!"
You can see an interview with both Sams and McColm on tv.saintsrlfc.com in the coming days!