Ahead of tonight's home opening game of the Betfred Super League 2023 season, we are delighted to reveal our all-new digital Match Programme which is available for supporters to read for FREE!
In partnership with Zeeon, our Match Programmes in 2023 is more interactive and mobile friendly, giving our supporters the best digital experience!
In our Round 3 edition of Saints and Proud, supporters can read
Exclusive columns from Chairman Eamonn McManus and Head Coach Paul Wellens
Match reports from our win in the World Club Challenge and over St George Illawarra
All the latest news from our Women's team
And a bumper BIG READ with captain James Roby
Plus much more…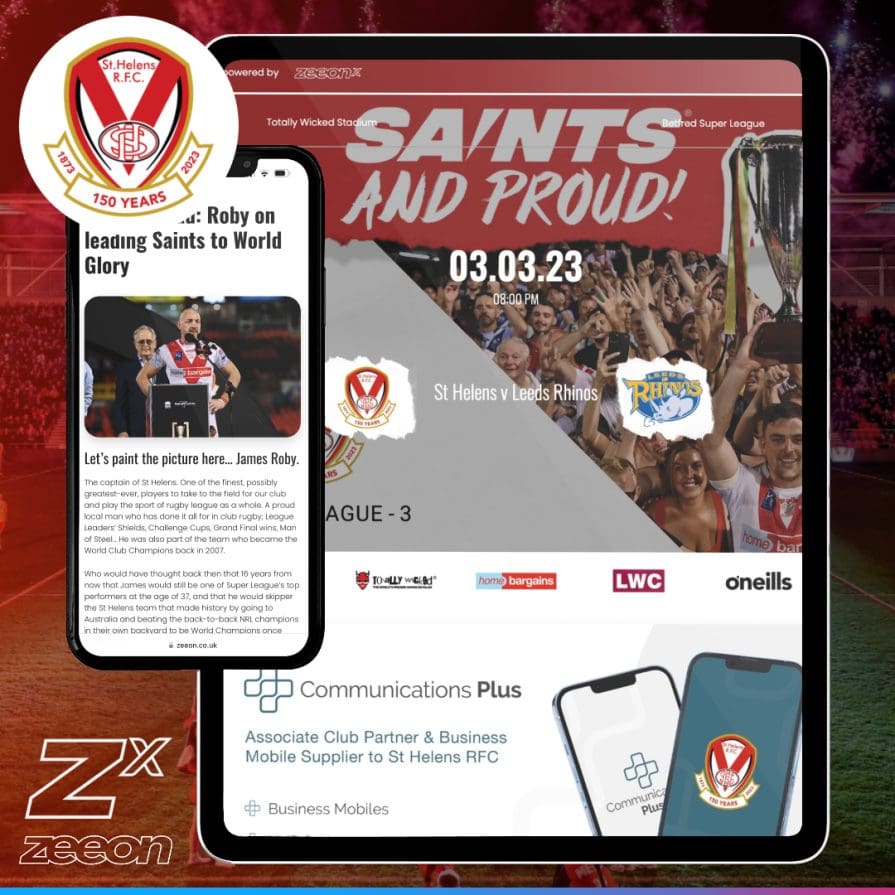 Saints made the switch to E-Programmes back in 2020 after seeing firsthand the un-sustainability of traditionally printed match programmes. With our digital approach makes our articles, feature and news more readable whilst being even more environmentally friendly.
Speaking about the development of our partnership with Zeeon, Will Biggs said: "We're very excited to be working alongside St Helen's for the 2023 season. Our new ZeeonX feature allows clubs to optimise their matchday content, making it much easier for fans to access and consume. 
"This is also an amazing opportunity for us, working with the Super League Champions doesn't get much bigger and we'll do everything possible to deliver engaging match day content for the fans."
For more information about Zeeon, please click here: https://www.zeeon.co.uk/