St Helens and Hull FC continue to honour the legacy of the late great Steve Prescott MBE, with Friday night's match the first leg of the Steve Prescott Cup.
The annual contest between the Saints and the Black & Whites is played over the regular season meetings between the two sides, with the team who has the highest aggregate score across the home and away fixtures winning the trophy.
A legendary player, Steve served St Helens with distinction as an attacking, elusive fullback who was full of pace. Making 117 appearances in the Red V, scoring 52 tries and kicking 66 goals, Prescott was an integral part of the team that won the 1996 Super League title and back-to-back Wembley victories in 1996 and 1997.
Following the Challenge Cup double, in 1998 he would go on to join Hull FC where across two spells he would play 107 times in the Black & White, scoring 56 tries and 197 goals. A knee injury, unfortunately, cut short his playing career in 2003.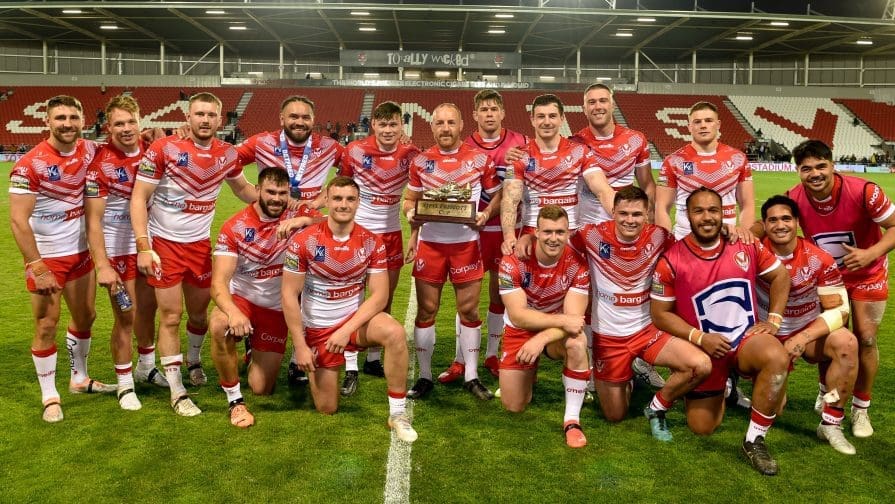 Determined to come out fighting and showing all the characteristics he did as a player, Steve set up The Steve Prescott Foundation to raise funds for The Christie Hospital in Manchester where he himself was treated, and the Rugby League Benevolent Fund which supports former players in need.
Astonishingly, whilst terminally ill, Prescott set about raising funds through a series of extraordinary challenges with the rugby league community showing their support. For all of his simply incredible efforts, Steve was awarded an MBE for his services to rugby league and charity in 2010.
The Foundation shortly after Steve's passing in late 2013 announced in early 2014 that it had raised over £500,000 for the two causes very close to Steve's heart. The SPF has continued to fundraise with their total now standing over £1.7 million.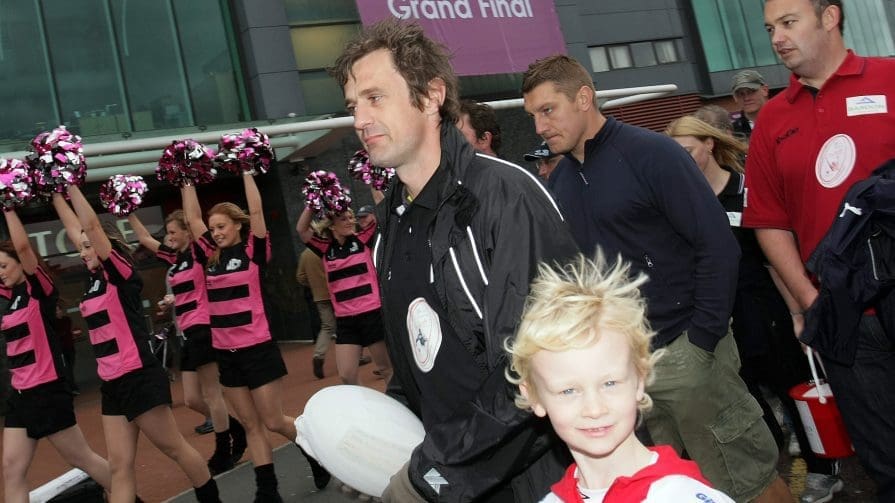 The most prestigious individual honour a Super League player can earn is the Man of Steel Award, which is given to the best player in the competition annually. It was renamed to the Steve Prescott Man of Steel Award in 2014 in recognition of an incredible man, one of the finest rugby league players and ambassadors our sport has ever seen.
Remembering Steve Prescott: A Man of Steel