The Village Hotel will be featured on the back of our Saints Women's kits for the 2023 season.
As part of the deal, which sees their logo emblazoned on the back of our Women's first-team shirts, our squad will be able to use the facilities at The Village Hotel Liverpool as part of their fitness program.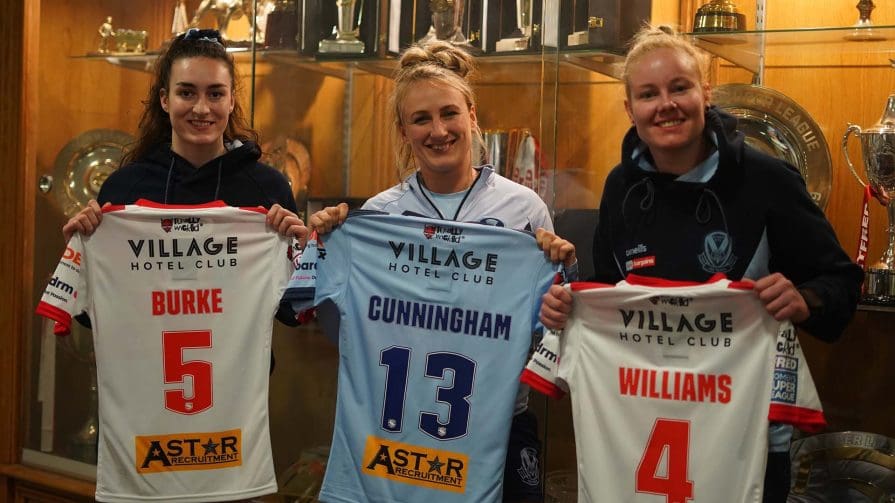 With the continuous growth of the women's game, we're always looking for ways to improve and keep up with an ever-changing landscape. With our squad growing, the ability to train closer to home through this partnership is something that will help us immensely as the season progresses.
Our general manager Dave Hutchinson said of the deal: "We are delighted to be able to team up with The Village Hotel group on this partnership which will give our women's team access to some of the best gym facilities in the area, we are extremely grateful for their support as we continue to build for the future of the sport."
Victoria Proven, Director of sales from The Village Hotel said "We are very much looking forward to working closely with Saints, and wish the Women's team all the best in the coming season"
Saints Women's Head Coach, Matty Smith, said on the deal: "Getting to use their gyms and their fantastic facilities is amazing, and the girls get to go there and work really hard in a bit of different scenery. They've got the pool, the hot and cold, so they get that recovery side of it as well and it's been massive for them and will continue to be over the course of the season."
You can see our women in action on Sunday as we take on the York Valkyrie away from home.