St Helens are delighted to confirm that versatile forward James Bell has extended his contract with the Club for a further two years, keeping him in the Red V until at least the end of the 2025 season!
The 29-year-old has made himself very much at home since joining Saints ahead of the 2022 season and will take his time with the Club into a third and fourth season.
James Bell since joining Saints has been proudly sponsored by I-Life Travel.
In his first campaign, Bell made 17 appearances establishing himself in the squad in both the back-row and loose forward positions, quickly becoming a fan favourite for his ball-playing skills and his strong tackling efforts as Saints went on to win a fourth straight Super League championship last September.
In 2023, Bell has been ever-present to date featuring in all 14 competitive matches in the season so far, including the historic victory over Penrith Panthers in Australia to secure the World Club Challenge trophy and St Helens R.F.C.'s third world title.
Speaking about remaining a Saint until the end of 2025, Bell told saintsrlfc.com: "It's good to finally get it over the line. When I was about to sign the contract I asked myself a couple of simple questions, if I'm happy, if my family is happy, and the answers were both yes, so I am really happy to be staying.
"We have a really good group here, I know a few of the boys from back home and the boys who are from here are really welcoming. I almost feel a part of the furniture now, so it'd probably be rude to leave!"
After tasting success by helping the Red V retain the Super League crown last Autumn and become World Club Champions this year, James wants more silverware this season and in the years to come.
"Without trying to look too far ahead we want to go five-in-a-row. That's the goal, the whole team's goal that we are going to go for, and we've got the Challenge Cup that the boys are really hungry for too, so it's an exciting time for myself and the team. I'm looking forward to it.
"On a personal level, I want to be involved in those big games and try to keep my spot in the team. It's still all new to me, the boys have all won so much and I'm at the beginning of my journey in terms of trying to win things, so hopefully I add that hunger to the group as well. What the boys are doing already is unbelievable but I'm hoping to add something to that as well."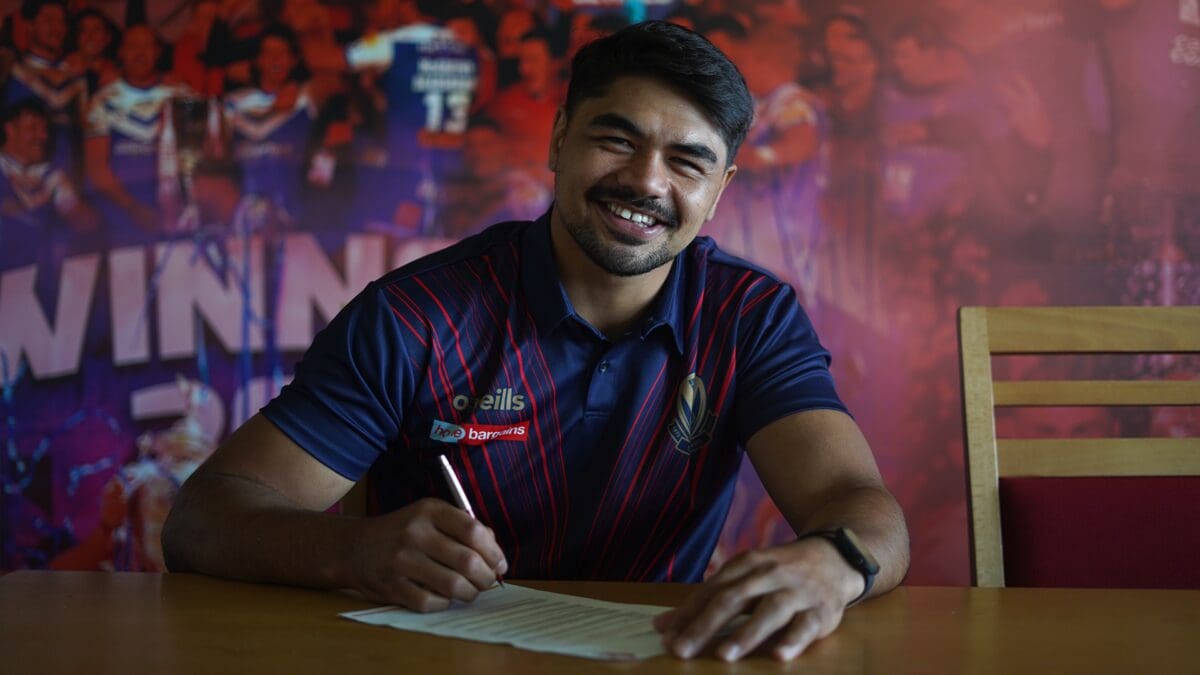 It has been an impressive start to the 2023 season for Bell, who has featured in every Saints match and he believes Head Coach Paul Wellens has helped him get to his attacking best.
"I've really liked Wello's (Wellens) style of footy that he's bringing to the group, he's definitely brought the best out of me in terms of attack, and given me more responsibility with my hands on the ball and helping out the middles. Woolfie (former Saints Head Coach Kristian Woolf) had lots to do with my defence, so I think coming to Saints has really helped me to become more of a complete player."
Bell paid thanks to the Saints faithful for their support since joining the Club, sharing his joy that he will get that backing for a further two years.
"The amount of support I've had since I made my debut against Wigan last year has been unreal, that's a big part of the reason that I've re-signed as well, because I get so much love and support from the fans. It's been quite overwhelming to be fair, especially this year, just thank you."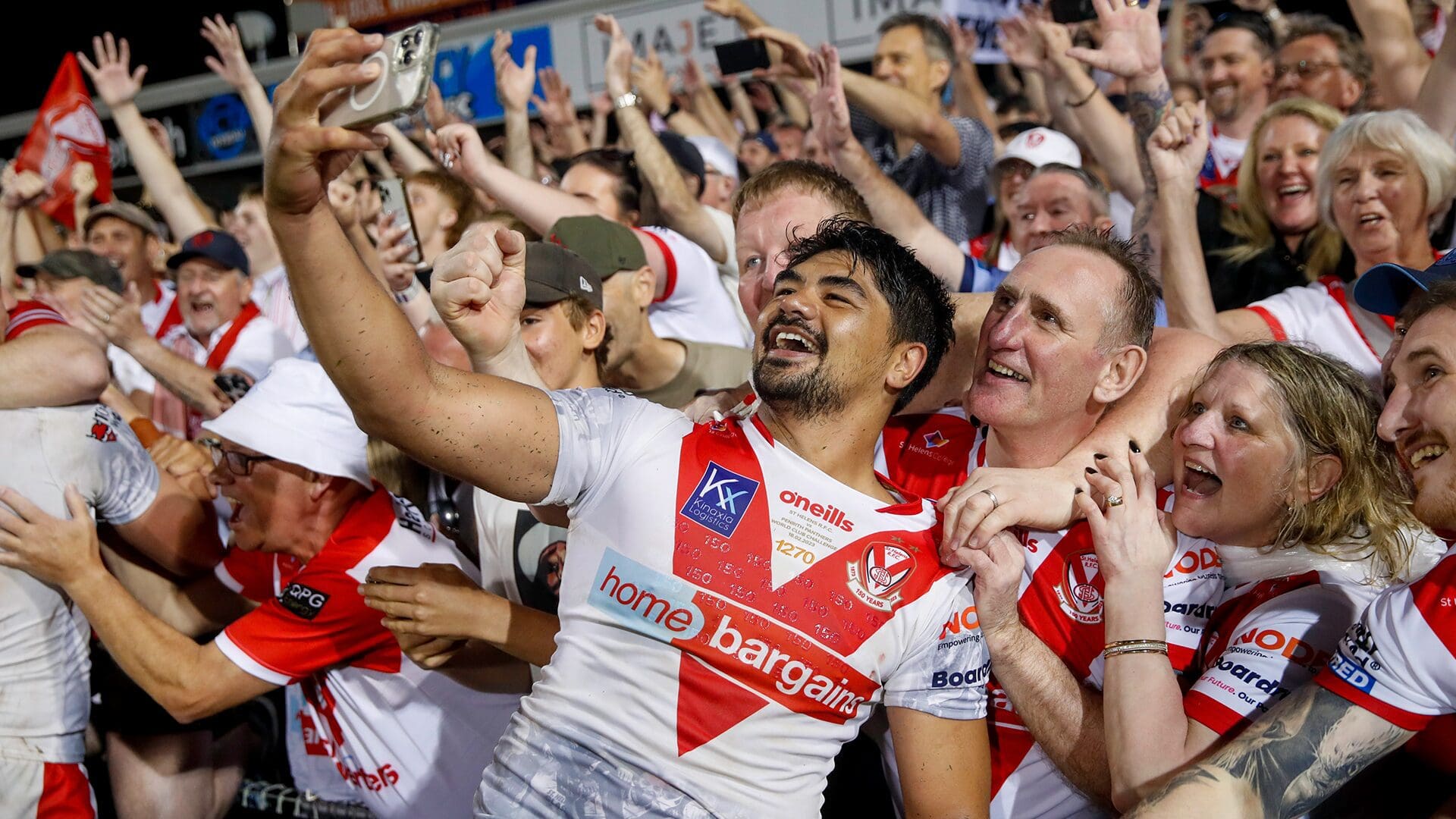 Head Coach Paul Wellens commented on James Bell's contract extension telling saintsrlfc.com: "We are delighted that James has chosen to extend his stay with the Club.
"James has great enthusiasm, and ever since he came into the environment you can see how much he enjoys his rugby. That is infectious. He has very quickly earned the respect of his teammates as they see how hard he competes on a daily basis and I know that's something the playing group value more than anything.
"On a personal level as Head Coach, it was a very easy decision to keep James around, a player with a lot of quality, a player who takes pride in his performance but most importantly a quality person who is a pleasure to work with."
The Auckland-born forward began his rugby league career in New Zealand Warriors' NYC (National Youth Competition) team, playing in their Grand Final win over Brisbane Broncos. A year later he graduated to the Warriors' New South Wales Cup side, going on to be crowned their Man of the Year in 2016 – the same year he captained the New Zealand Māori rugby league team.
Bell made his senior NRL debut for the Warriors in 2017 before joining Toulouse Olympique where he played for the 2019 and 2020 seasons and then made the leap to Super League in 2021 with the then Leigh Centurions where he was a standout performer.
On the international stage, Bell has Scottish descent allowing him to play for the national Scotland side and has featured at both the 2017 and 2021 Rugby League World Cups and he has nine international caps to his name for the Bravehearts.