St Helens are thrilled to confirm that imposing back-rower Curtis Sironen has extended his contract with the Club for a further two years, keeping him proudly wearing the Red V until at least the end of the 2025 season!
The 29-year-old Australian joined Saints ahead of the 2022 campaign and has found a home in St Helens after flying across the world to play his rugby and will head into his third and fourth seasons as a Saints player in 2024 and 2025.
Curtis Sironen is proudly sponsored by Branded Items Group.
In his first campaign with St Helens, the back-rower made 24 appearances, scored three tries, and established himself as a fearsome edge player with strong running and plenty of aggression in both defence and attack. Sironen helped the Red V return to Old Trafford to secure a fourth successive Super League title in what was his first Grand Final appearance.
2023 has seen Sironen continue his strong start as a Saint with two more tries to his name and 10 more match appearances, including starting and playing a pivotal role in St Helens' historic victory in Penrith back in February. The powerhouse second-rower set up the opening score of the game for Jack Welsby, as we went on to bring home the World Club Challenge trophy.
Discussing extending his time with The Saints for a further two years, Sironen told saintsrlfc.com: "I'm over the moon! As soon as I got here, I fell in love with the Club and the group of players and the fans, so I'm just honoured that I get to continue here for the next few years and hopefully have similar success to what I've already had here. I'm excited for the next few years.
"With the experience of the Grand Final last year and then going to Australia early this year, that togetherness of the Club and the success, it is something I'm chasing again. It was an easy decision for me."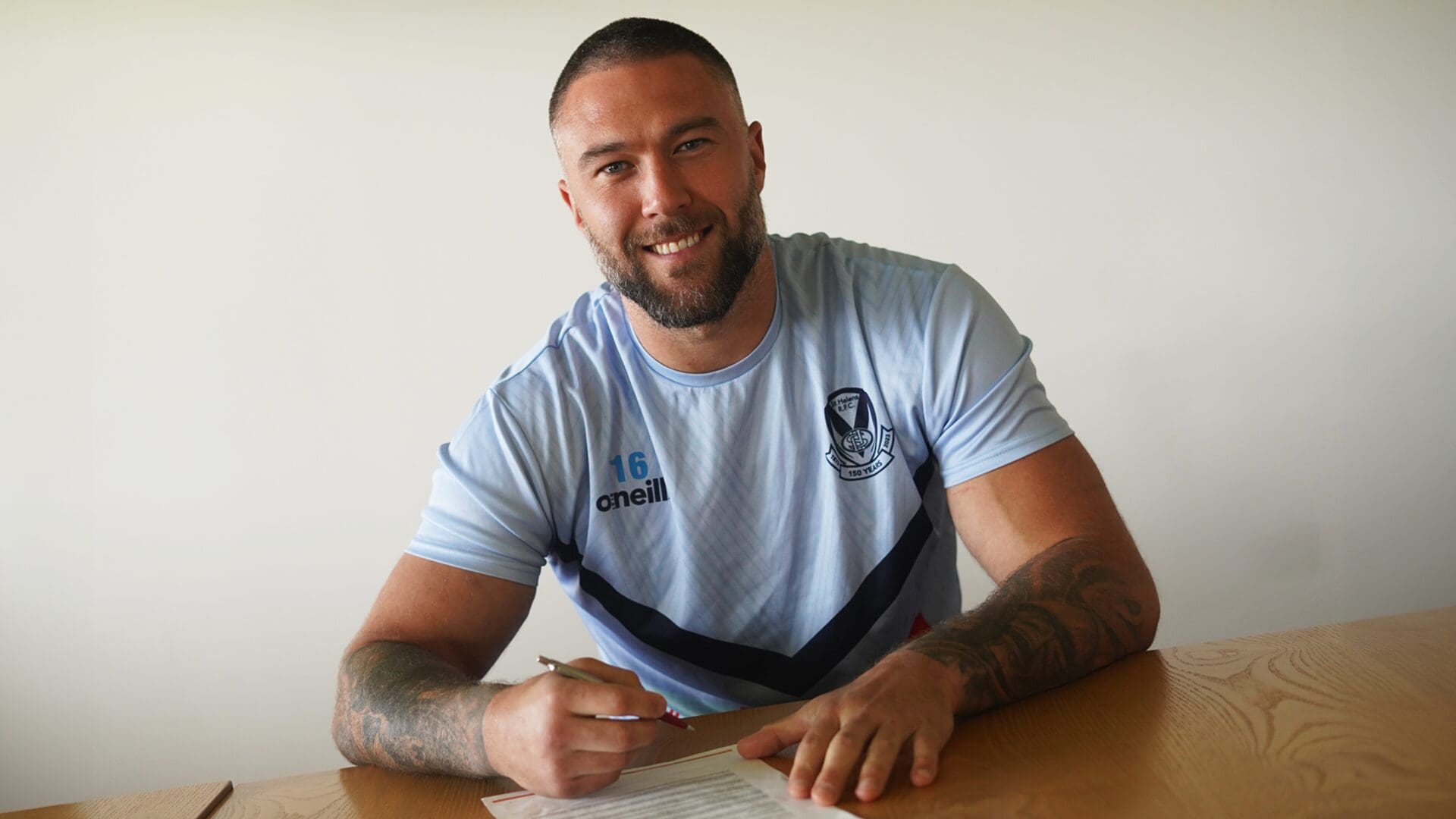 Going forward, Curtis' goals are quite simple for what he wants to do in the famous Red V.
"Just to win, to win trophies. That is the reason we play, and I played nearly ten years in the NRL and had barely any finals games. Coming here, and getting that taste of Old Trafford just makes you hungry for more.
"We went to Australia and got another one, so one of my big goals is to win the Challenge Cup, it's a famous trophy and something I haven't ever done or played in a final at Wembley so I'm looking forward to putting in a hard stint to get to that game. Then of course, trying to win everything we can, we're competitive guys and don't want to take a backwards step."
In a strong run of form for the Saints, Sironen is enjoying being in our environment and believes it is the most enjoyable place he has played his rugby. Under Saints boss Paul Wellens, the culture of the team commands care and respect.
"There's a good balance of older players and younger guys, they are just a great bunch of guys. You become great friends straight away and I think that helps when you are in tough games, and you look left and right and there are guys there who you genuinely care for and you respect. It pushes you to put in more effort and shows in the way we play, it's in the DNA of the Club, how we turn up every week.
"Wello is 'footy-smart', so he's helped me with parts of my game that I probably needed to work on. I'm really enjoying it, we love going to training every day and Wello has been great, and hopefully, we can get him some more success."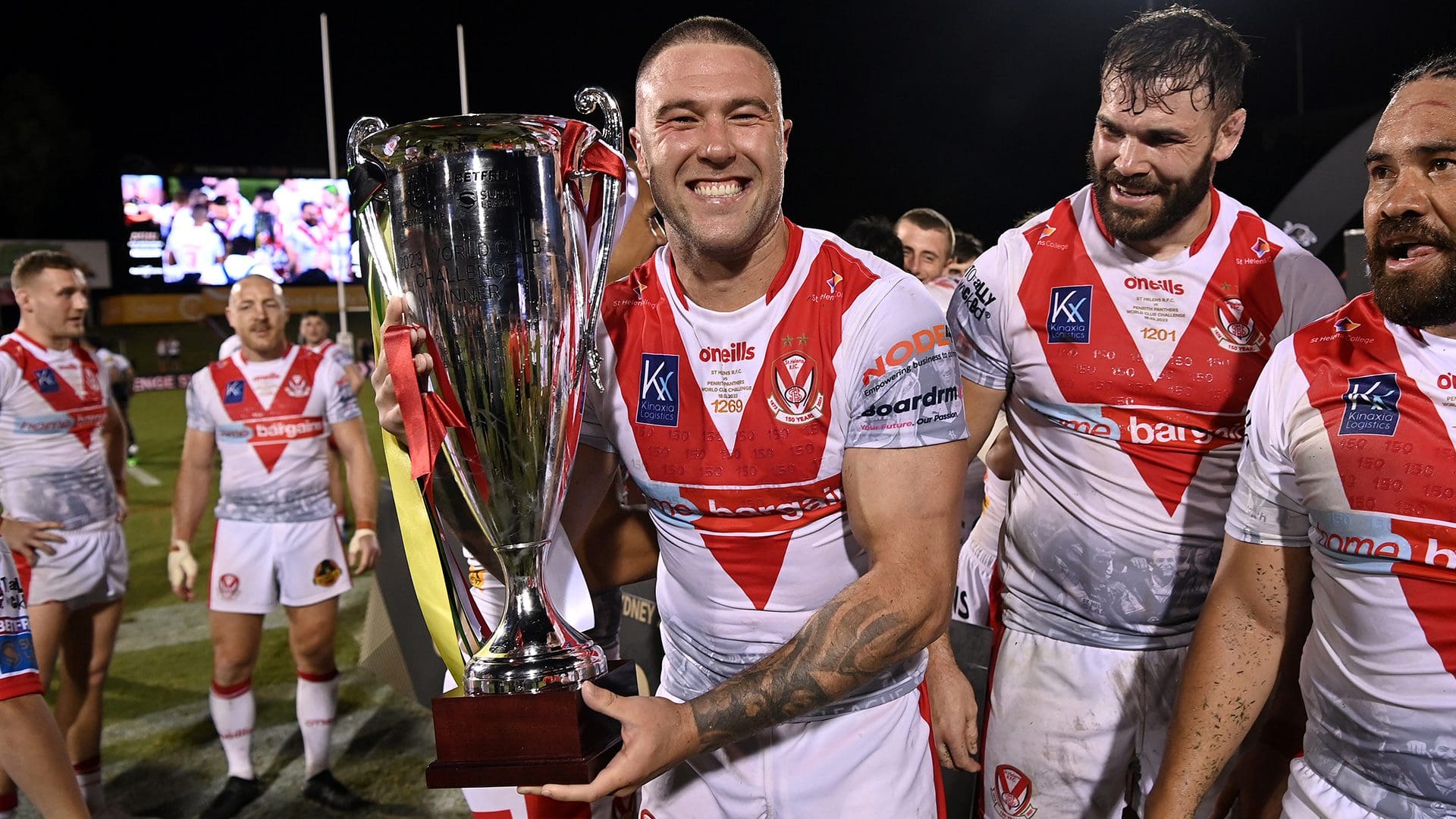 In closing, Sironen wanted to declare his thanks to the Saints supporters for their backing since his arrival.
"A massive thank you to all the supporters, living in the area you realise how passionate they all are. People talk to you if you're in ASDA or out walking the dog, they ask how you're going and how you're enjoying it, tell you to rip into Wigan and things like that.
"The passion of this Club is different than anything I've ever experienced; I remember running out for my debut against Catalans in 2022 and just the roar and the singing because there's none of that back in Australia – you take it for granted. Every game I run out and hear that I'm like 'Wow!' and you just can't get used to it. I'm hoping I can make all the fans proud, and I think they've got a little song for me, hopefully, we get that chanted a bit more in the next few years!"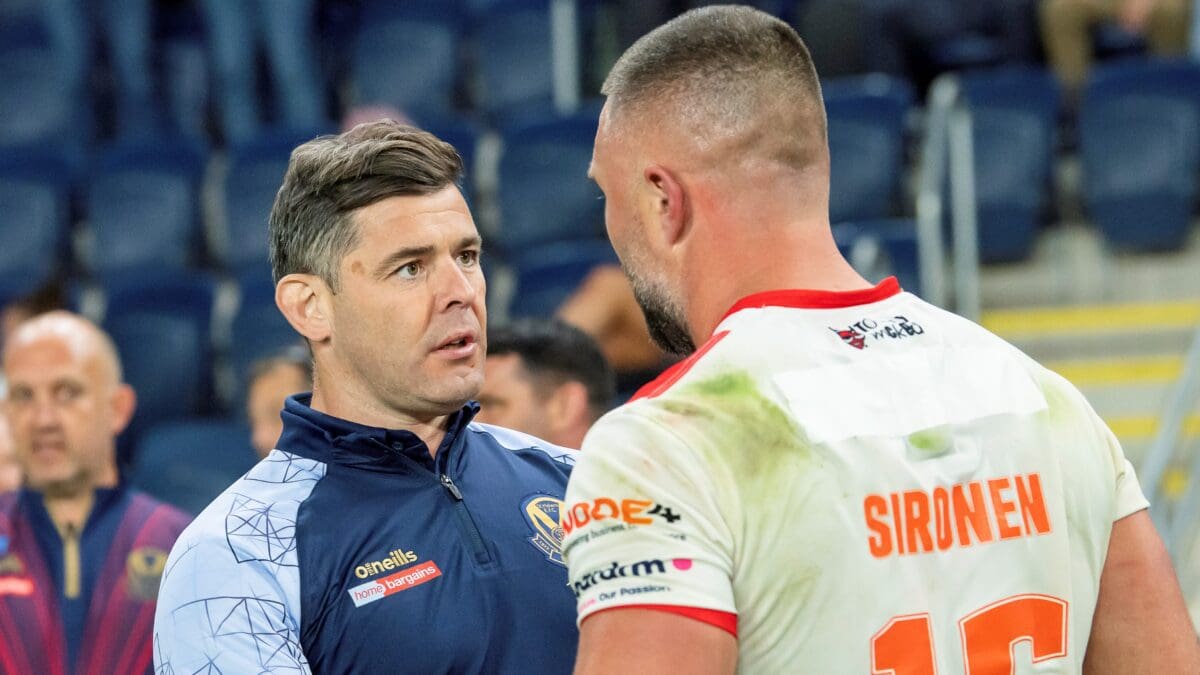 Head Coach Paul Wellens spoke with delight about keeping Curtis Sironen until the end of 2025 telling saintsrlfc.com: "I couldn't be happier that Curtis will remain a Saints player, since he joined he has been a real tower of strength for us, and he has the potential alongside the likes of Sione (Mata'utia) and Joe (Batchelor) to be the best back-rower in the competition.
"We feel that Curtis has developed as a player under us and adds real value to the group, on and off the field. A diligent professional who looks after himself and for us it was an absolute no-brainer to keep Curtis around, and we're delighted he feels the same way.
"There's very few like him in Super League, over here you don't get too many 6ft 4', 112-kilo back-rowers. Siro provides that bit of impact on an edge and he's such a skillful player for a big bloke and to have that in your team is a real asset."
The Sydney-born forward is the son of Balmain Tigers legend and former Australian International Paul Sironen.
Curtis made his NRL debut with the West Tigers back in 2012 at the age of 18 where he would stay until 2016 when he joined the Manly Sea Eagles. Over his ten seasons in the NRL he registered 131 match appearances, scoring 25 tries.