St.Helens R.F.C are thrilled to announce the signing of Queensland Origin representative Moses Mbye on a two-and-half-year deal from St. George Illawarra Dragons!
Mbye makes the move to join St.Helens immediately and will link up with his new teammates in the coming days, adding a wealth of experience to Paul Wellens' side having played 194 NRL matches, scoring 28 tries, kicking 141 goals, and featuring for Queensland three times in the State of Origin series.
The 29-year-old Australian is incredibly versatile playing across the spine at hooker, half-back, or full-back, further bolstering this Saints team that is full of international talent, on a deal running until the end of the 2025 Super League season.
Moses will be proudly sponsored by Baileys Landscapes.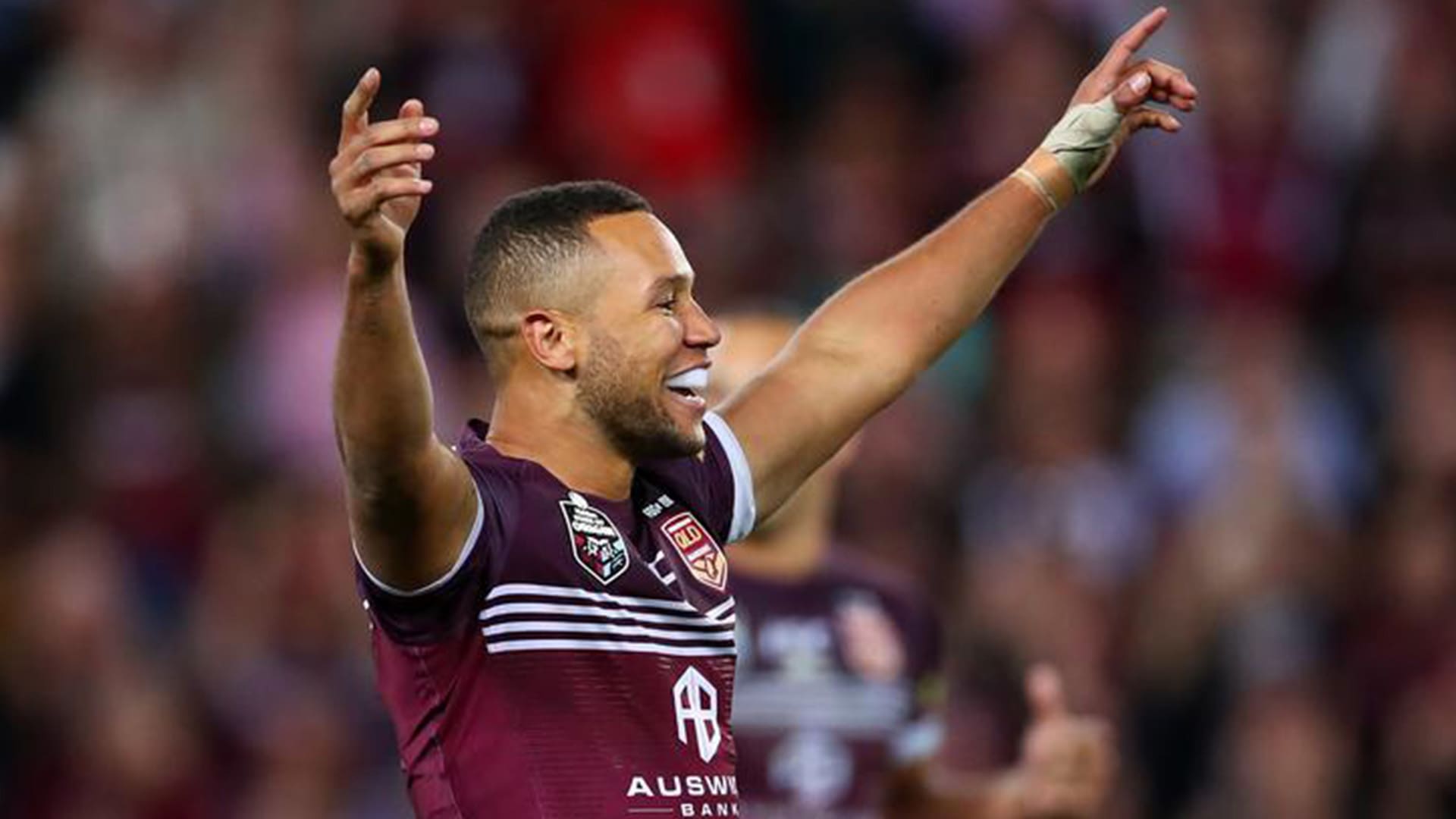 Speaking about signing for the Saints, Mbye told saintsrlfc.com:
"I'm wrapped! It's something that I'm so grateful for, to be part of a club with such success and such rich history. I'm keen to come over and learn from the current squad and off Wello (Paul Wellens) and be part of a club with such a great culture.
"My versatility is an asset I've got to develop over a number of years now, with my conversations with Paul that's what I'm here to do, to be part of the squad and fulfill any role that is needed to be filled – but I want to earn my spot too. It's a good opportunity to come over, add some healthy competition to what is already a really successful squad, and earn my spot."
"I know the expectations at St.Helens are high which is great because we're expected to succeed because of how well the team has gone in the past and in recent years. It's come from the hard work they have put in and I'm looking forward to being part of it. I can't wait to get over there, meet the boys and the fans and get amongst it!"
Mbye faced off against Wellens' men earlier in the year as part of the NRL's Pre-Season Challenge in the Battle of the Red V, one week out St.Helens going on to beat Penrith back in February.
"It was a thrill and they blew us off the park. A really good outfit and a great bunch of lads who I can't wait to meet in the next week or so, to join the squad and get into some training."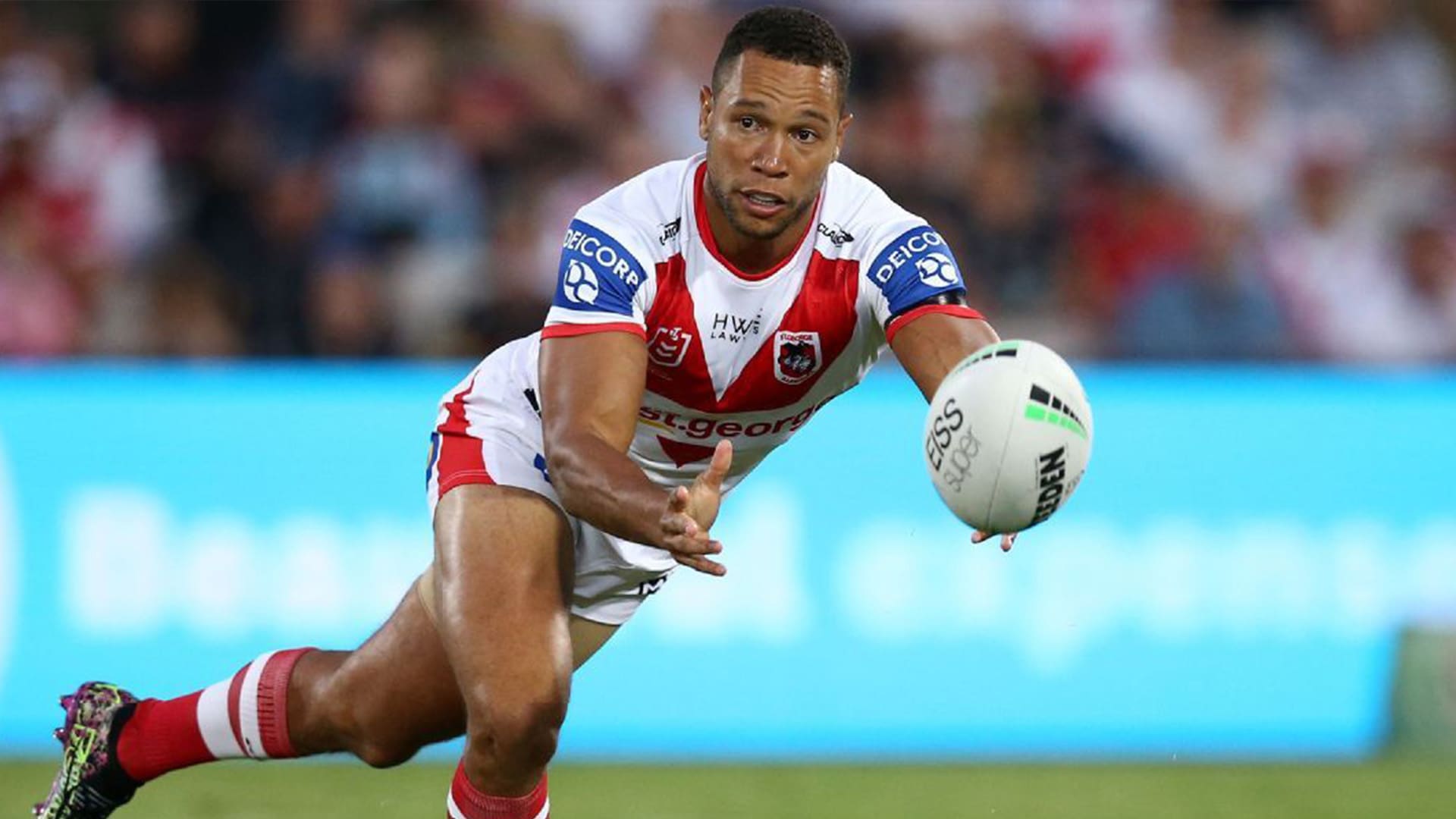 Head Coach Paul Wellens shared his delight at Moses Mbye joining his side adding:
"Moses is a proven player in the NRL and a player who has had experience playing in big games, most notably State of Origin, and he gives us great versatility too in his ability to play in a number of positions. Off the back of our conversations with him, we know how excited and enthusiastic he is to be part of our club. We're delighted he has chosen to make the move to come and join us.
"I think he suits the way we go about our business, by that I mean first and foremost he is a great fella and we know he'll fit in well with the rest of the playing group. Given the quality of the player that he is and his ability to play in a number of positions gives us some real options for the back end of the season but also into 2024 and 2025 – we've brought Moses in for the long-term because we think he can really add to us."
The Red V's newest addition makes the move quickly following the transfer of Joey Lussick, which Wellens details further.
"We at St.Helens are not in the business of allowing players to leave mid-contract, but when Joey's situation became sensitive with him requesting his release and wanting to return home, we needed to handle it with care. But we as a Club were strong with our stance that we would only ever allow Joey to leave if we could bring in someone who could add to the squad, and in Moses Mbye that is exactly what we've got. "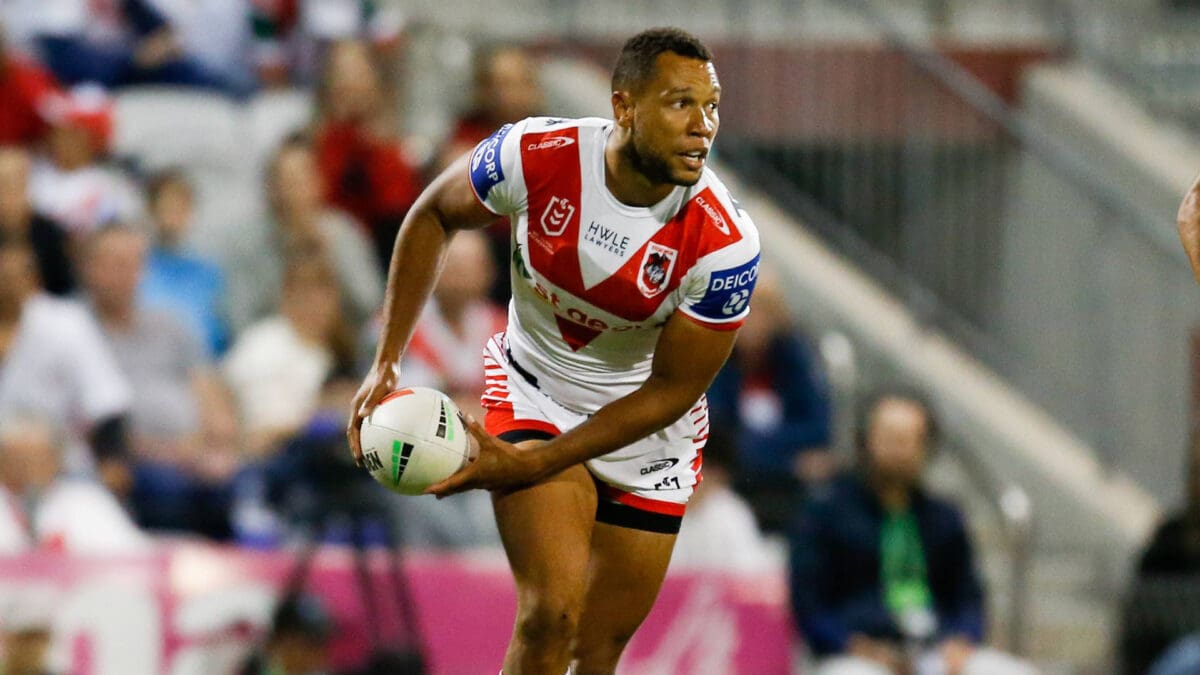 St. Helens' new signing Moses Mybe is a product of the Canterbury-Bankstown Bulldogs youth system, Moses Mbye made his senior debut with the Bulldogs in 2014, and he would play his part in that side making it all the way to the NRL Grand Final that year, starting at hooker and making the highest number of tackles in the game.
During his time with the Bulldogs Mbye scored 17 tries, kicked 101 goals and two drop-goals before joining West Tigers in the middle of the 2018 season, and the following campaign he was named the Tigers' captain.
After four seasons and 63 appearances with the Western Sydney side, Moses moved to St. George Illawarra ahead of the 2022 season. With the Dragons, the versatile Australian has registered a further 37 matches but now swaps St. George for St. Helens where he will remain until at least the end of 2025.