St.Helens R.F.C. are thrilled to confirm that England international Daryl Clark will join the Club on a three-year deal from next season!
The 30-year-old is one of Betfred Super League's biggest and best talents and takes on a new challenge with the Saints until the end of the 2026 season.
With the impending retirement of club captain and modern-day icon of the Saints, James Roby, at the end of the year, the Club has sought to recruit strongly, and in Clark, it has secured a player of huge experience and quality to fill the hooking role.
The experienced, dynamic hooker is a Steve Prescott Man of Steel recipient and has also won the League Leaders' Shield and the Challenge Cup in a career spanning 340 appearances.
Known for his darting runs from dummy half, and industrious defending, Clark also has 89 tries to his name.
Speaking about joining St.Helens in 2024, Daryl Clark told saintsrlfc.com: "I'm very excited! I've been at Warrington for a long time so I'm looking forward to a new challenge and a fresh start.
"The Club doesn't need much selling, it sells itself. I've had some big contests with Saints over the years and I know how iconic the club is. It's a team littered with quality players and some I've known through years at England camps."
Clark is fully aware of the challenge he is undertaking by making the move to the Totally Wicked Stadium and following in the footsteps of one of the greatest Saints players ever.
"James (Roby) has been at Saints for a long time and what he has achieved at the club has been massive so it's going to be big shoes to fill, but I believe if I'm playing my best and most consistent rugby I can add value to the team.
"I've watched a lot of Cunningham and Roby over the years, I know what they have achieved at the club and the heights that they've hit. I truly believe if I can get to my best rugby I can add plenty of value and do the shirt justice. It's a challenge I'm looking forward to."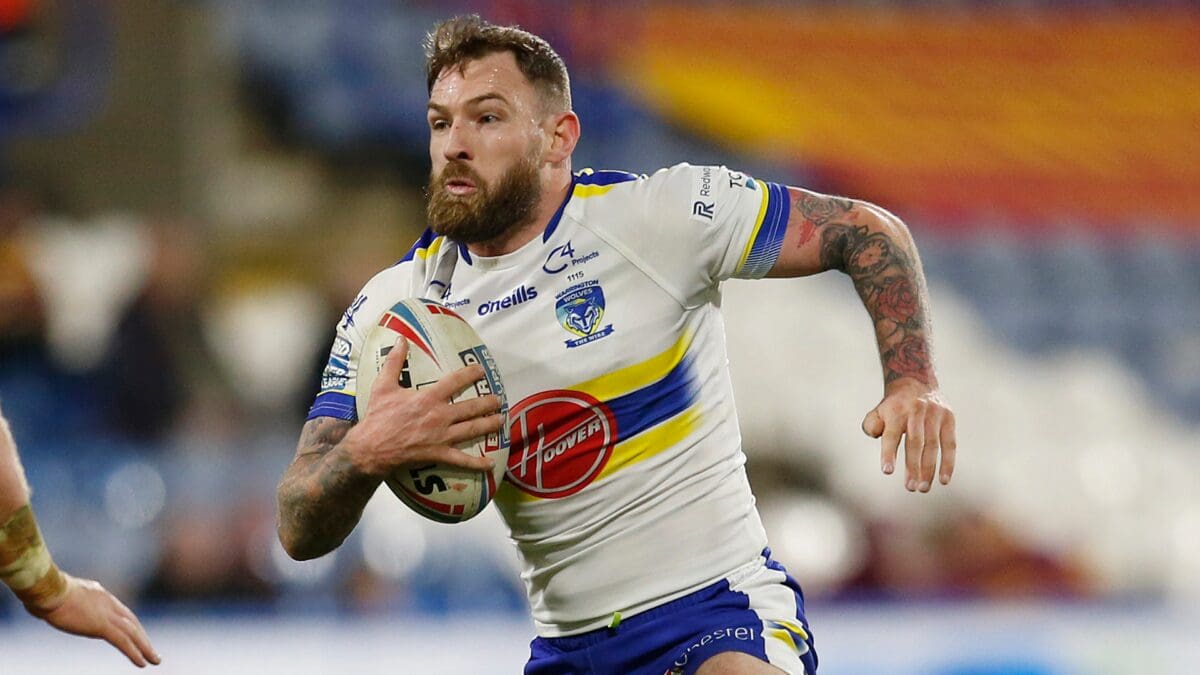 With the quality of talent in the Saints ranks, Clark is aiming to be at his best consistently, and is particularly looking forward to working with the forward pack.
"I've had good games and spells but for me, it's about being on a consistent level and being able to do those sort of performances week in and week out. Being with Saints and with the players there I believe that will let me be at my best consistently – that is something I'm looking forward to."
"What helps my game is the obviously the middles, the pack, if I can get quick running off quick rucks and there's not many better at that than Big Al (Walmsley), playing behind him and the likes of Matty Lees, Paasi (Agnastius) and Morgs (Knowles) is something I'm excited for. But you've got to look at Jonny (Lomax), Tommy (Makinson) and obviously Jack (Welsby) who is flying at the minute. The team's covered in stars and quality players and I'm looking forward to fitting into that."
Currently with Warrington until the end of the season, Clark is aiming to finish his time with the Wolves on a high note before undertaking a new chapter for 2024.
"I want to finish well for Warrington, it would be nice to finish on a high. I've been with the club for nearly ten years and they have always been really good to me, I've made some great friends there and I have nothing but good things to say about the club. It's just a part of sport, sometimes people move on."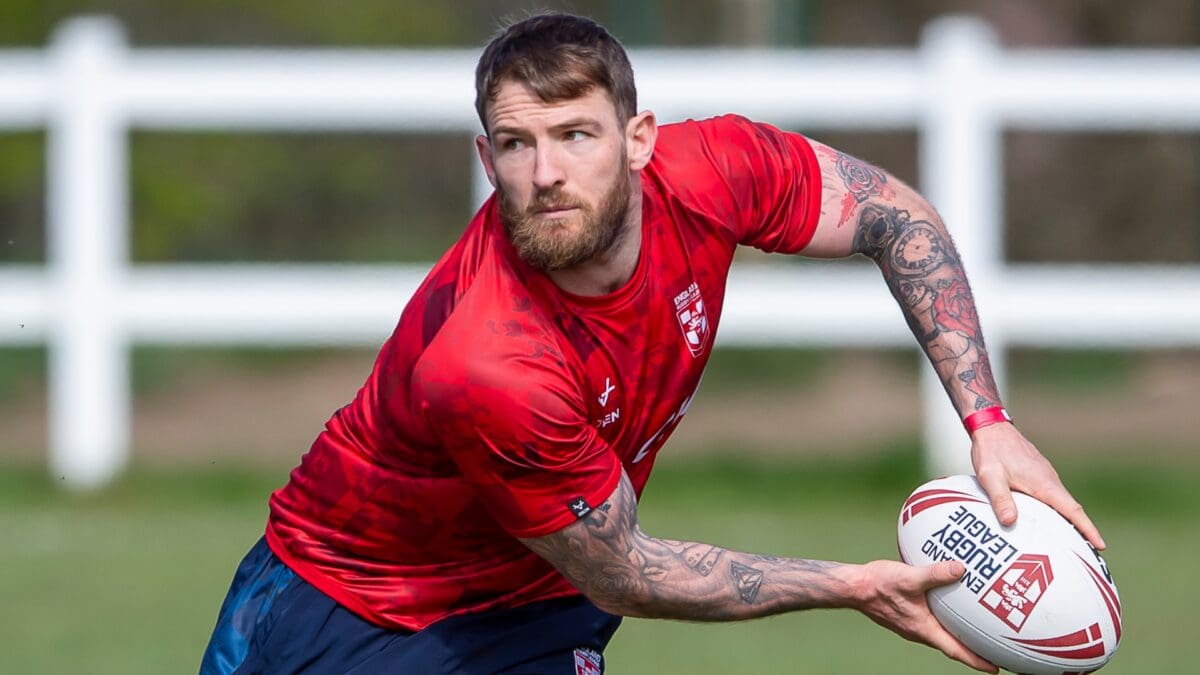 Head Coach Paul Wellens is delighted to be adding a player of Clark's tremendous quality to his squad and told saintsrlfc.com: "Daryl is a player I have long admired and a player whom I've also got to work with during my time with England as well. Not only is he a great player but he is a great person too and I think he will really fit into what we are about as a group, and I'm sure he will add a lot to our team next year and moving forward. I can't wait to start working with him.
"I think Daryl wanted a fresh challenge, something a bit different and when we were made aware he would potentially want to come and join us too, we had no hesitation in going to get the deal done. I think it suits both us the Club and Daryl himself and I know he will settle in really well with our playing group."
When asked about Clark following Roby as a Saints' hooker, the Head Coach urged Daryl to keep playing to his own strengths.
"I always said when Kerion Cunningham retired there was no point trying to replace him, but we had James Roby there. What James Roby has done well for the whole of his career is just be himself, and go out there playing to his strengths and that will be the same for Daryl. When Daryl plays to his strengths and consistently well, I don't think there's a better #9 in the competition, so it will be great to have him on board."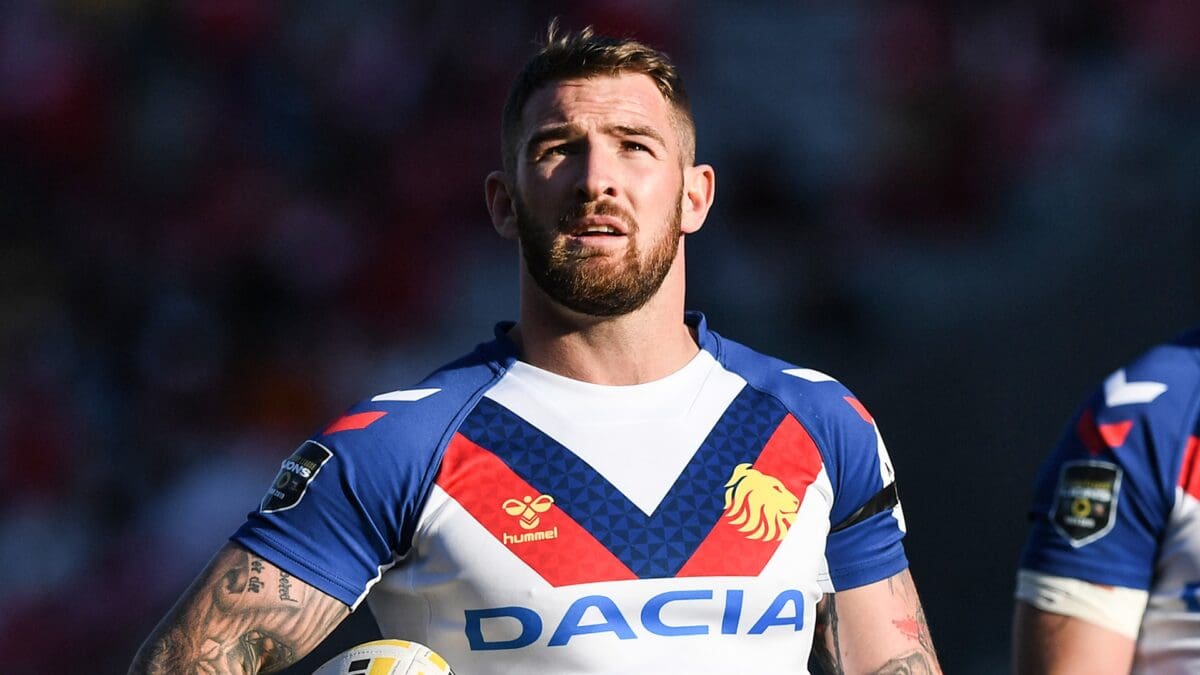 Clark began his professional rugby league career with his hometown club Castleford Tigers, making his debut in 2011, and broke through as one of the hottest young talents in the sport and one to keep an eye out on.
2014 was the season Clark went from hot prospect to undoubted star, winning both the Young Player of the Year and the Steve Prescott Man of Steel Award, playing his part in Castleford getting to Wembley. It would be his final season at the Tigers before making a big move to Warrington Wolves.
In his time with the Wire, Clark has played in three Challenge Cup Finals and two Grand Finals, lifting the Challenge Cup in 2019 at Wembley where he scored and earned the Lance Todd Trophy as the Man of the Match. On the International stage, Clark has played for both England eight times, Great Britain twice and the England Knights once.