Ahead of Friday night's clash with St Helens' First Team taking on Leeds Rhinos, and our Women facing York Valkyrie, our official Match Programme is now available for supporters to read for FREE!
In partnership with Zeeon, our Match Programmes in 2023 is more interactive and mobile friendly, giving our supporters the best digital experience!
In our Round 20 edition of Saints & Proud, the Saints faithful can read:
Exclusive: THE BIG READ with Tommy Makinson
Moses Mbye joins St. Helens
Highlighting our Inclusion Round
Paul Wellens' match programme column
Exclusive: Jodie Cunningham Q&A
Saints 150: The first time Saints made a mid-season signing
The Who rock the Totally Wicked Stadium!
Saints Women make history by reaching Wembley
Plus much more…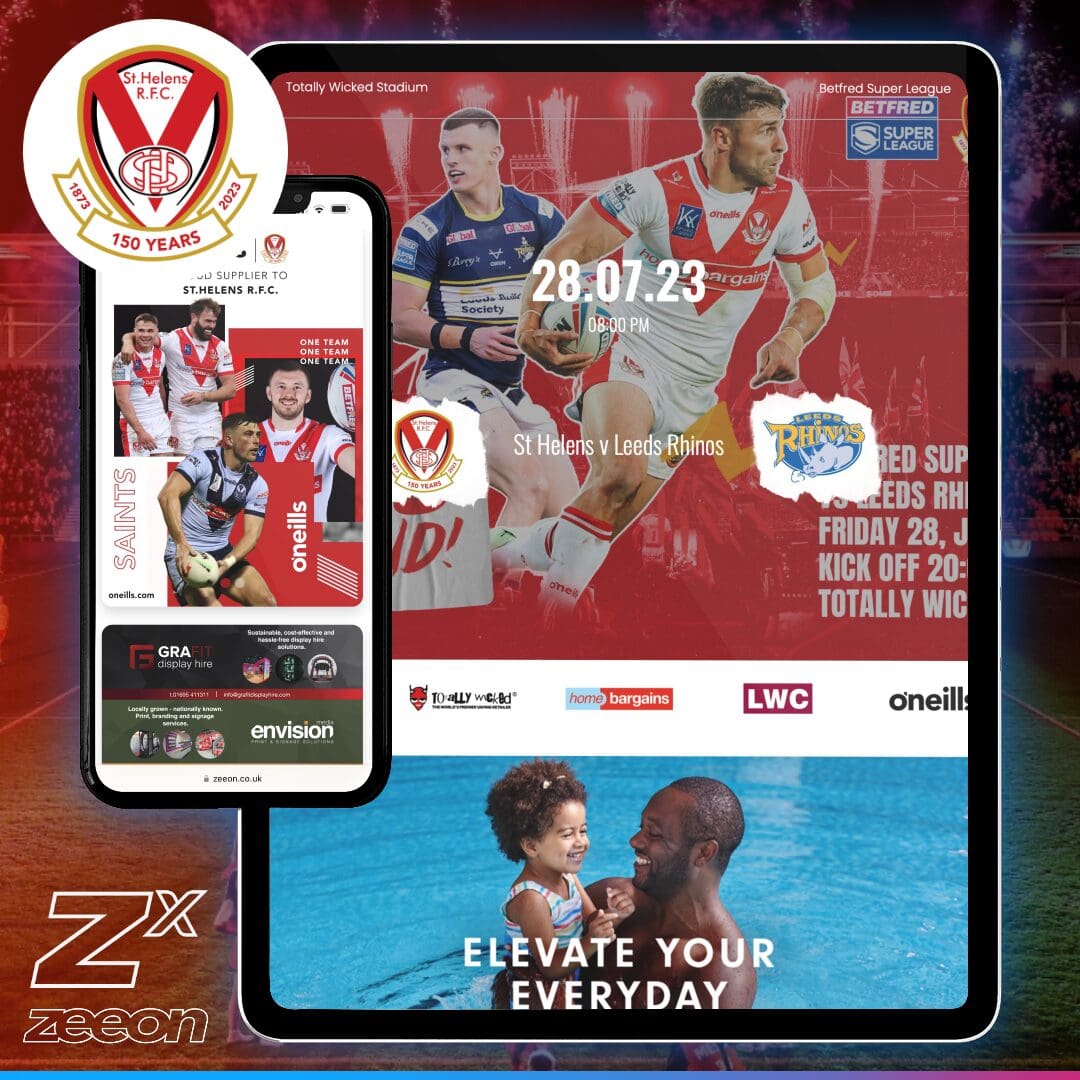 Saints made the switch to E-Programmes back in 2020 after seeing firsthand the un-sustainability of traditionally printed match programmes. With our digital approach makes our articles, feature and news more readable whilst being even more environmentally friendly.
To check out previous digital editions of Saints & Proud – click here.