Over 1,400 Saints fans joined us for our annual Member Open Day at the Totally Wicked Stadium!
The special day during the school summer holidays was an event made for supporters to get the chance to come and have some fun, watch a typically behind the scenes First Team training session, and get to meet some of our stars!
In the Totally Wicked North Stand the concourse was turned into a wonderful hub of fun for all ages with; Mini Golf, Saints' Passing Wall, a Silent Disco, Face Painting/Glitter Art, Table Tennis and more!
Fans got the chance to have their photo taken with the World Club Challenge trophy which stood proudly on display, and to get their hands on a World Club Champions printed poster too.
The Saints players then took to the field for around an hour, preparing for Sunday's home clash with Huddersfield Giants. Host Mike Bennett gave details on the drills and was joined by several of our Women's stars such as Leah Burke, Jodie Cunningham and Chantelle Crowl, as they close in on that history making visit to Wembley for the Befred Women's Challenge Cup on Saturday!
Following the training session, Paul Wellens led his team to the edge of the field in the East Stand for fans to flow through and meet the Saints. Fans got to get items signed, have photos and interact directly with the First Team!
To all supporters who came to join our Member Open Day, the Club thanks you and we hope you'll be joining us again on Sunday for the game against Huddersfield!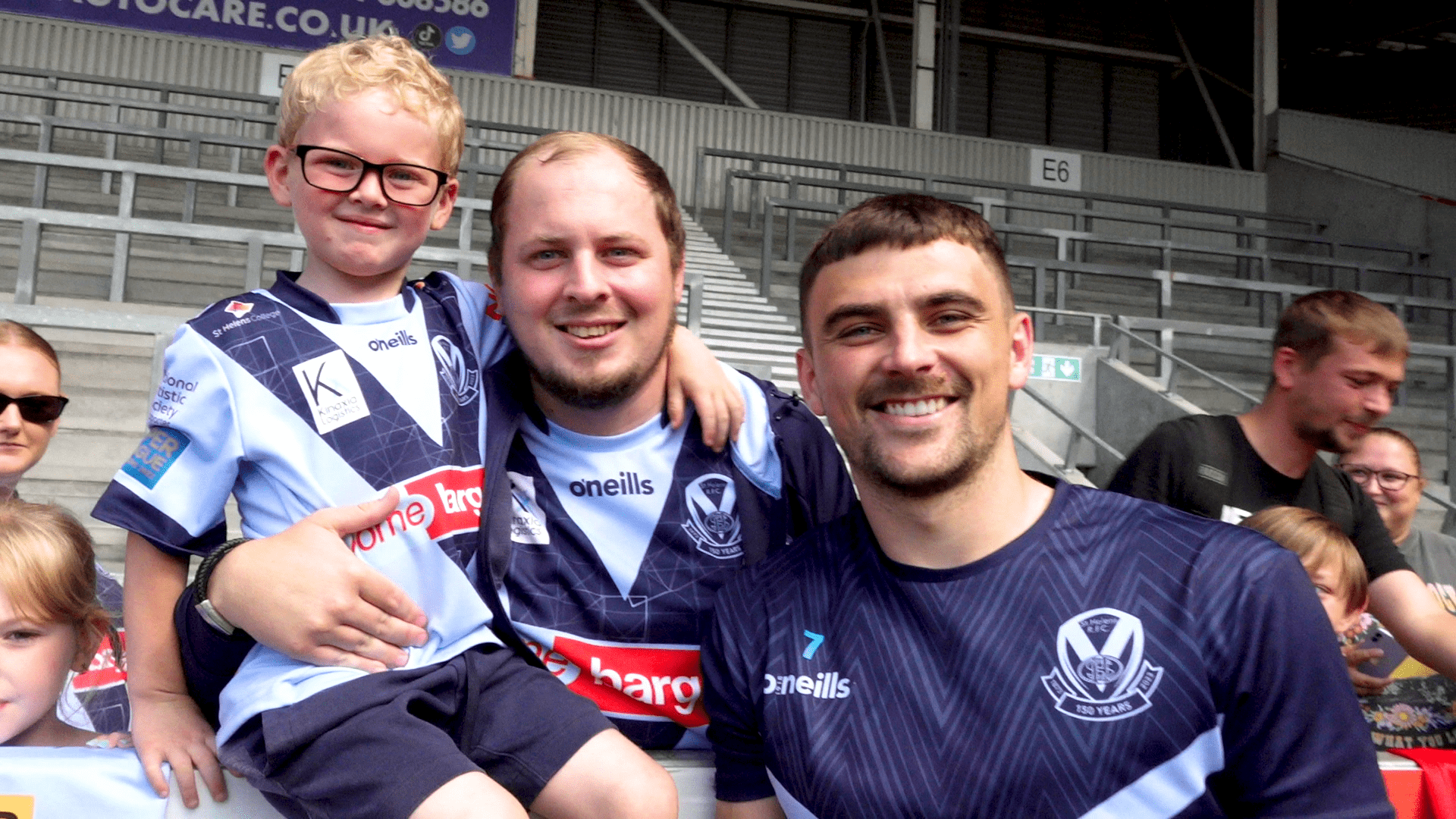 We appreciate there may have been some slight frustration with the queues for the signing session with the players, part of this was due to on-going works with the pitch and to ensure supporter safety. Club staff and stewards began staggering the queues to ensure fans felt comfortable and were safe.
All our First Team stayed significantly longer than was originally anticipated to ensure they could interact with as many fans as possible, with Paul Wellens and James Roby sharing on behalf of the team their heartfelt thanks.