St.Helens R.F.C. are thrilled to confirm young Saints Academy graduate George Delaney has signed a new three-year contract extension, keeping him in the Red V until at least the end of the 2026 season!
George Delaney is proudly sponsored by ASW Solicitors.
The 19-year-old has come through the Club's Scholarship and Academy programmes, making his senior debut for the First Team in 2022 before having a breakthrough season in 2023, with 13 senior appearances to his name so far in this campaign.
Joining the Saints at the age of 15 and our Under 16's side from amateur club Halton Farnworth Hornets, Delaney has progressed through our ranks in the Scholarship, Academy, and Reserves. In late 2022, George was named St.Helens' Under 18's Player of the Year for his outstanding performances in the year.
At the start of this season, the prop grabbed a chance at the Championship level with Swinton Lions and impressed. With some injuries sustained by the Saints, Delaney got more opportunities at First Team level and he has not taken a backward step.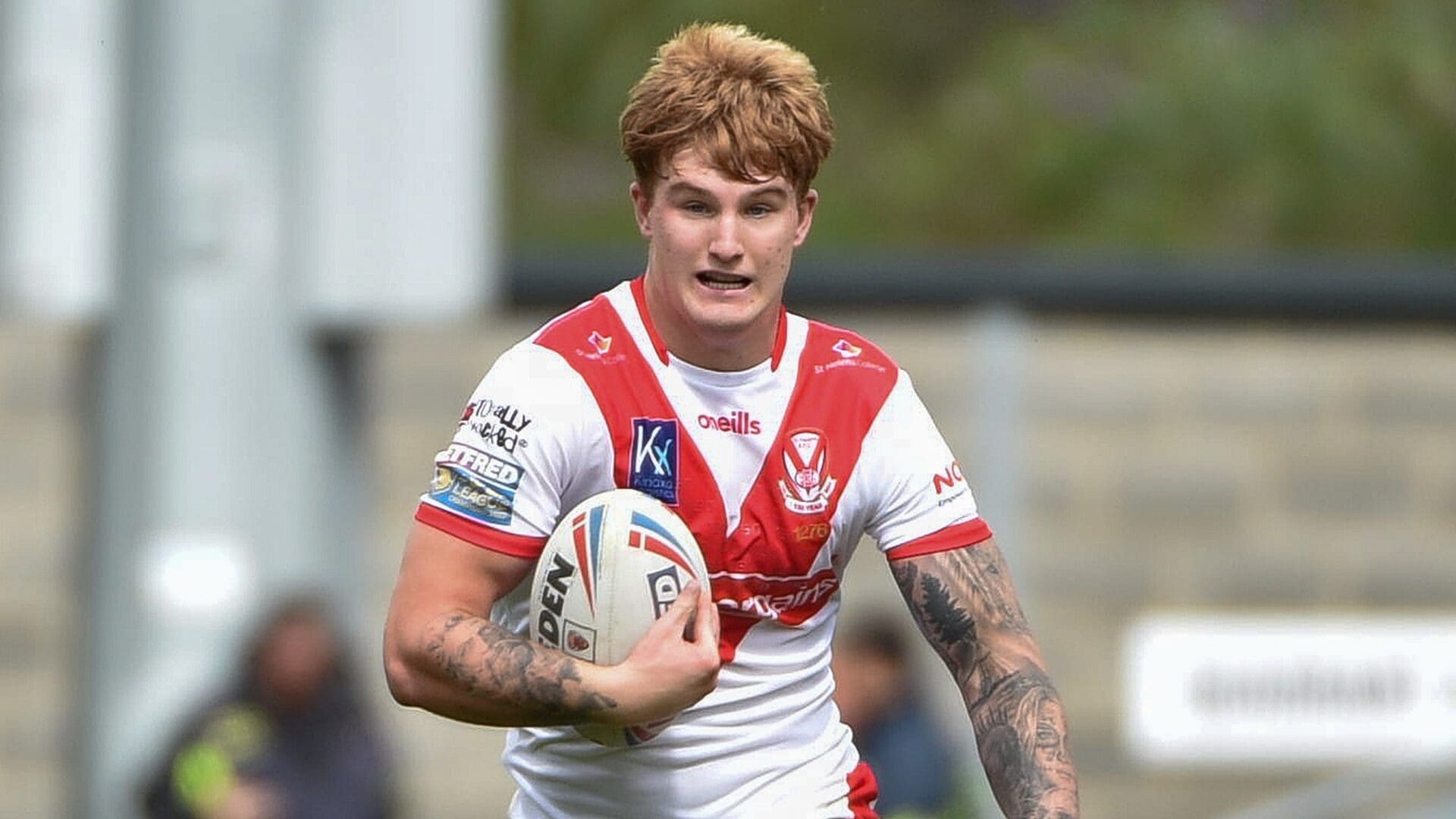 Speaking to saintsrlfc.com about staying with the Saints until 2026, George Delaney said:
"I'm feeling great it's just what I wanted, to extend with this Club with the history it's got and the success we've had, I'm hoping to be part of that with the three years I've signed and build as a player really.
"It's exciting to work with the players we've got, we have world-class players, especially in my position, where I can pick up little things every day and keep working on my game and hopefully get some success out of it."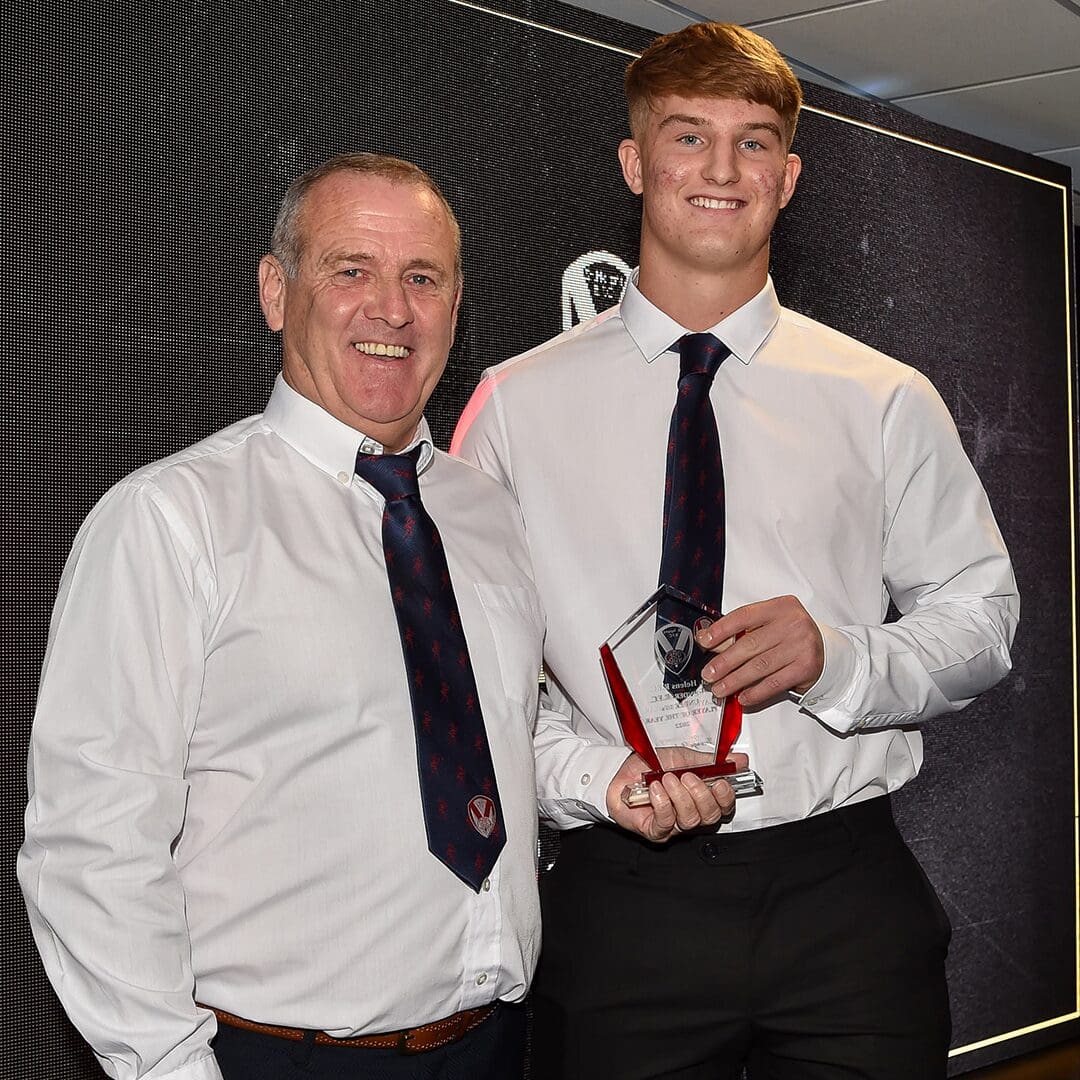 Discussing getting more senior match minutes, Delaney's aims have been to keep grounded and the words of Head Coach Paul Wellens have helped him to do well.
"It's always sad when a player get injured but I thought it was my chance now to step up and show everyone what I can do. Wello (Wellens) told me to do the simple things well, he said to do what I have done to get that opportunity, at Swinton and Academy, run hard and tackle hard. Effort areas that this club is based on."
Last Sunday away at Salford Red Devils, before leaving the field the Saints faithful serenaded Delaney with a chant of his name – something that touched George profoundly.
"It was surreal! Definitely this year, I wouldn't think I'd have Saints fans chanting my name. It was good, especially all around my family as well, it meant a lot with my family joining in too. I'm so thankful for the support, I've had nothing but praise from the fans up till now and I hope to get more in the next three years."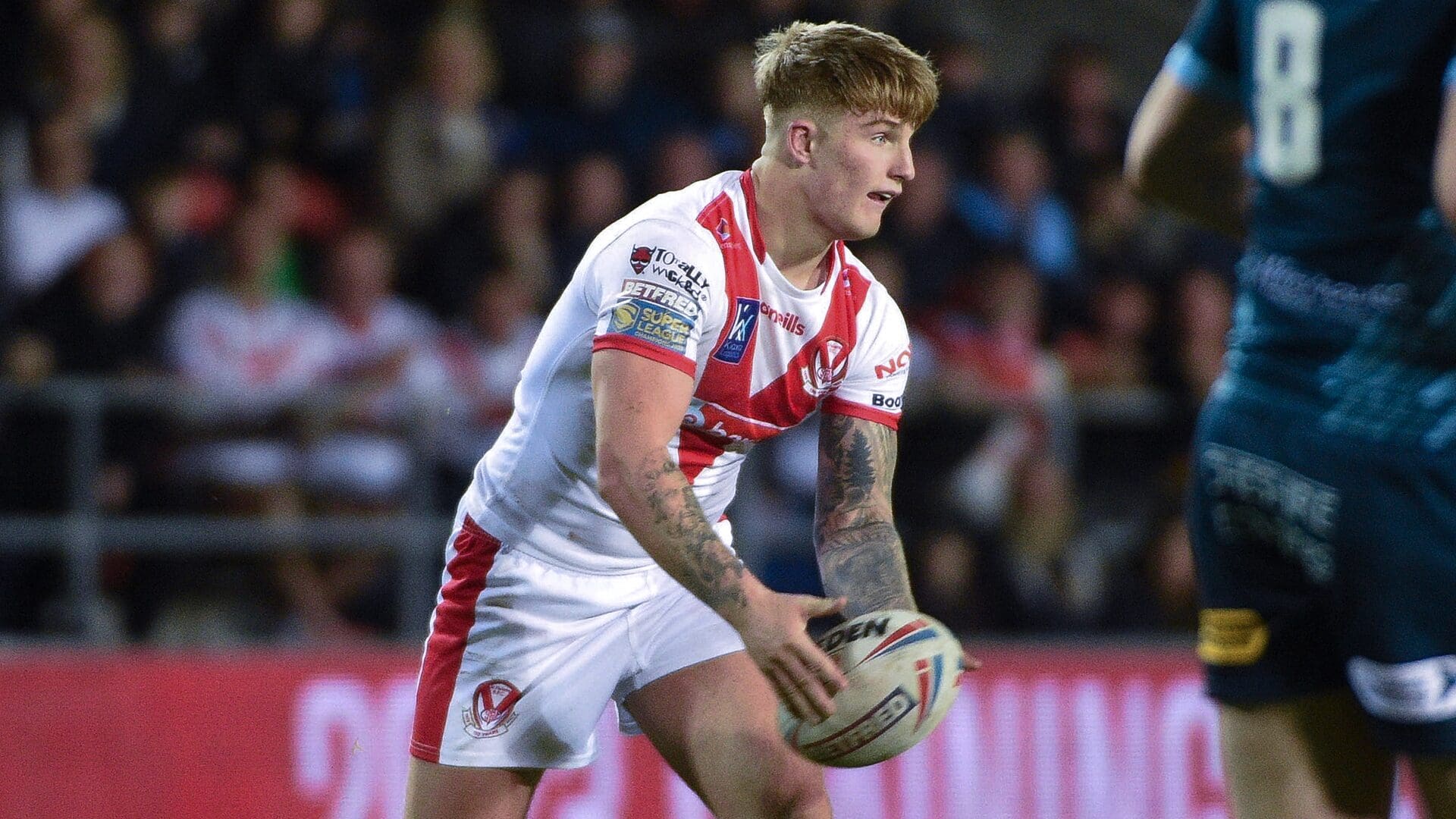 Head Coach Paul Wellens shared his and the Club's joy at keeping George Delaney for the next three years, and credited the Club's youth staff who again have developed a young, quality player for the Saints.
"I'm delighted for George, he has obviously made very quick progression since he was given an opportunity in the First Team this year. But first and foremost he's a wonderful person, a great kid to work with, and he's very eager to learn and very eager improve. So we are delighted as a Club that George has decided to commit his future to us, and we're really looking forward to working with him and watching his improvement as the years go by.
"He has all the raw ingredients to go on and be a top, top player and part of my role is to help George in that and help work on his game. What I see in him is a really humble kid who wants to work hard, for himself and his teammates and really buys into what we're about as a Club.
"It's a continuation of the great work that we do here as a Club in terms of bringing through young players. George follows a long line of great players who have done the same as him and worked into the First Team. He needs to look no further than Matty Lees or Morgan Knowles in terms of role models for where he can take his game to."