St.Helens R.F.C. is delighted to reveal the graduates from the Club's 2023 Scholarship programme, who are now taking the next step and progressing into the Saints Academy from the 2024 season!
The Saints held their Heritage Celebration fixture against Leigh Leopards in the Betfred Super League last Friday night, celebrating the storied and glorious history of our Club in its 150th anniversary year.
Whilst the occasion was to acknowledge and pay respect to the past, there was also one eye on the future, and at half time of the bruising encounter between the Saints and the Leopards, supporters were the first to find out which of our Scholarship Under 16's players have graduated to become Academy Saints.
The Saints Scholarship enjoyed a strong 2023 season, winning six matches, drawing once and only losing one match in the year. A group of fourteen players were announced and photographed in front of a packed out West Stand at the Totally Wicked Stadium.
These youngsters now join our Academy Under 18's programme, who finished the regular season at the top of the table and have earned a home Academy Semi-Final against Hull FC.
Reilly Cosgrove – Full Back from West Bank Bears
Matthew Evans – Prop Forward from Crosfields
Oliver Garmston – Second Row from Crosfields
Thomas Humprehys – Scrum Half from Newton Storm
Elliot Jamieson – Winger from Folly Lane
Billy Keeley – Second Row from West Bank Bears
Joel Kilgannon – Centre from Halton Farnworth Hornets
Kian McGann – Stand Off from West Bank Bears
Matthew Penketh – Centre from Ashton Bears
Oliver Polec – Prop Forward from Woolston Rovers
Reece Robinson – Hooker from Halton Farnworth Hornets
Alfie Shearer – Prop Forward from Ashton Bears
Oliver Stankevitch – Prop Forward from West Bank Bears
Alfie Tate – Prop Forward from Wigan St Judes
Speaking about our players graduating to join the Academy, Saints Performance Manager, Neil Kilshaw said: "After demonstrating both great talent and effort as Scholarship players, we are thrilled to have fourteen of our Under 16's progress with the Club into our Academy programme for the 2024 and 2025 seasons.
"The Saints' ethos is all about developing young talent, both on and off the field, to become not only outstanding young men but top players for St.Helens such as current First Team players; Jack Welsby, Jon Bennison, Lewis Dodd, Jake Wingfield, and George Delaney to name just a few.
"All involved at Saints are excited to work with this group, and see how they develop in the years to come."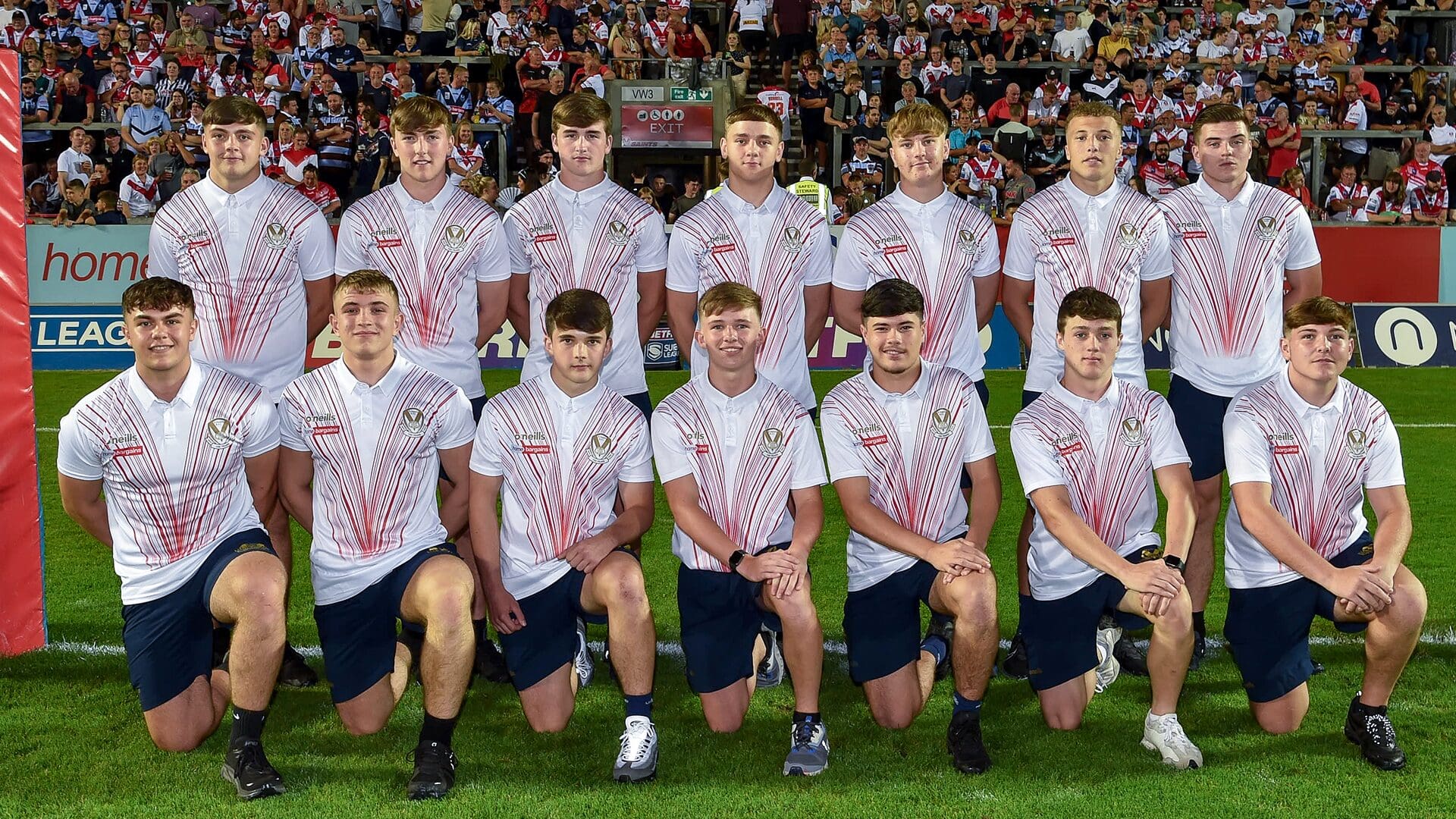 The Saints Academy 2024 recruits signing their contracts!