St.Helens can confirm that the legendary Louie McCarthy-Scarsbrook will be retiring from professional rugby league at the end of the 2023 Betfred Super League season.
The 37-year-old Londoner will call time on his 18-year career in the sport of rugby league and bring the curtain down on a glorious 13-season stint with the Saints which has seen him help the Club earn; four League Leaders' Shields, a Challenge Cup, a World Club Challenge trophy, and five Super League titles to date.
Louie is proudly sponsored by Healthwatch St Helens.
Since joining the Red V ahead of the 2011 season, Louie, also known as LMS to the Saints faithful, has made a mammoth 369 appearances for St.Helens so far, scoring 63 tries equalling 252 points. The forward showcases a fearless attitude on the field with industrious work in the middle, never giving anything less than 100%. Whilst off the field, McCarthy-Scarsbrook is a true leader who if you don't see him, you'll hear him.
Not from the traditional heartlands of rugby league, Louie got, in his own words; "bitten by the bug" of rugby league and came through London's ranks – then known as Harlequins. After impressing in the capital he would join Hull FC's Under 21s side and go on to win the Reserves Grand Final in 2005. In 2006, LMS made his Super League senior debut and would go on to make 97 appearances and score 20 tries across five seasons, before leaving to come to the Saints at the end of 2010.
Internationally, Louie has also earned honours for two countries having played twice for England between 2008 and 2009, and three times for Ireland at the Rugby League World Cup 2017.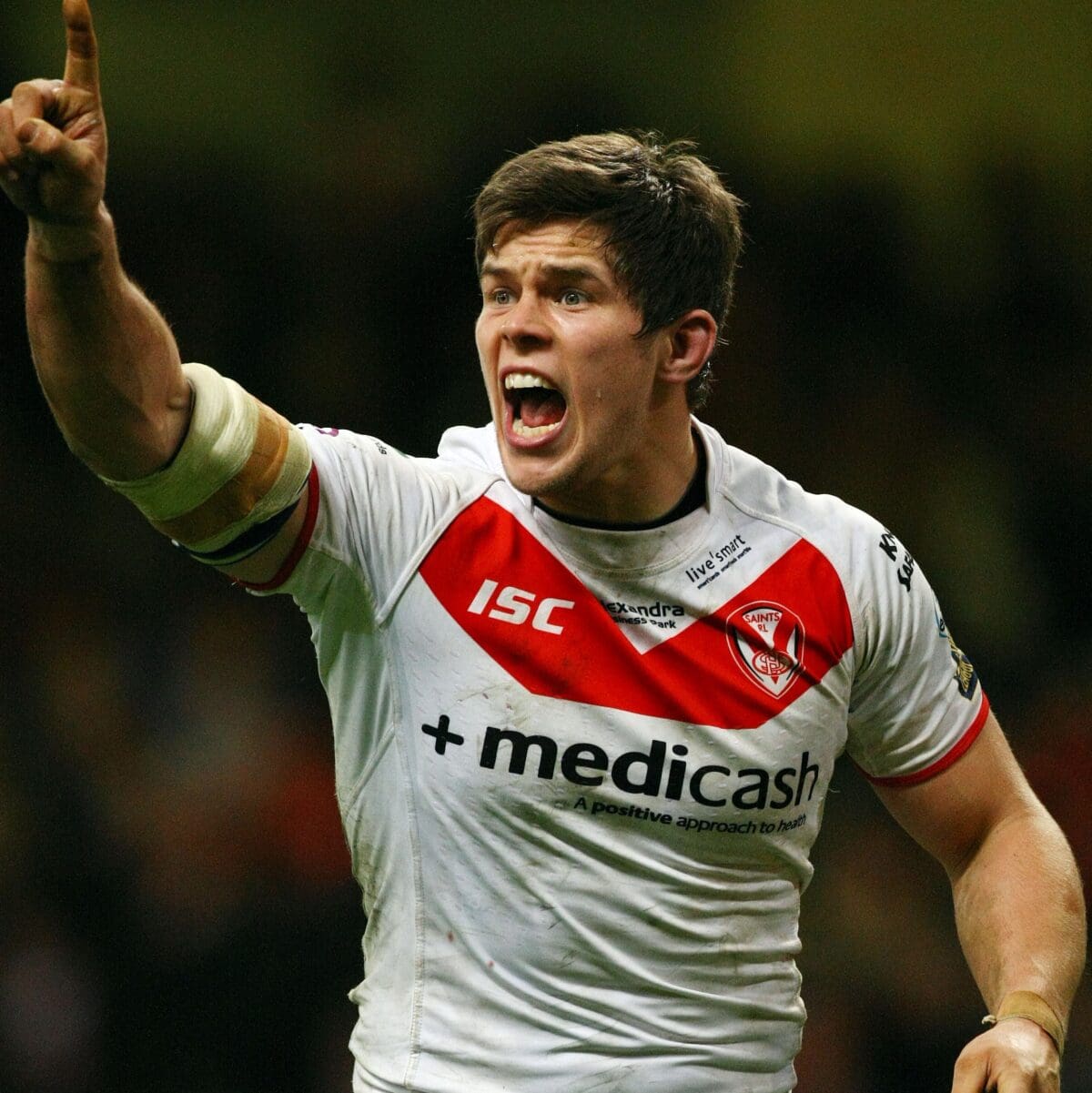 Speaking to saintsrlfc.com about the news, Louie spoke about why the decision had been made saying: "It's been in the pipeline for a long time, my body is screaming at me saying 'time to retire' I think. I've told the boys and people outside of the sport like my friends that I was going to retire this year and announcing it now. It's a big step forward into the real world, I'm looking forward to it."
So, what is next for the Southern Saint? Well, some good news for St.Helens supporters is that he is staying local having made this region his home.
"Luckily enough I got accepted onto the Merseyside Fire & Rescue Service, I'm going to be a fireman. That starts in June next year, so  I will go on a fifteen-week course and do that. I can't see myself in an office, I don't think anyone wants me in an office. So I'm going to try and be a fireman.
"I can't take four kids down south, it'd be a nightmare to keep track of them… We'll be staying up here I think, all my kids are born up here and it's my home now and it's where I see me staying for a long time."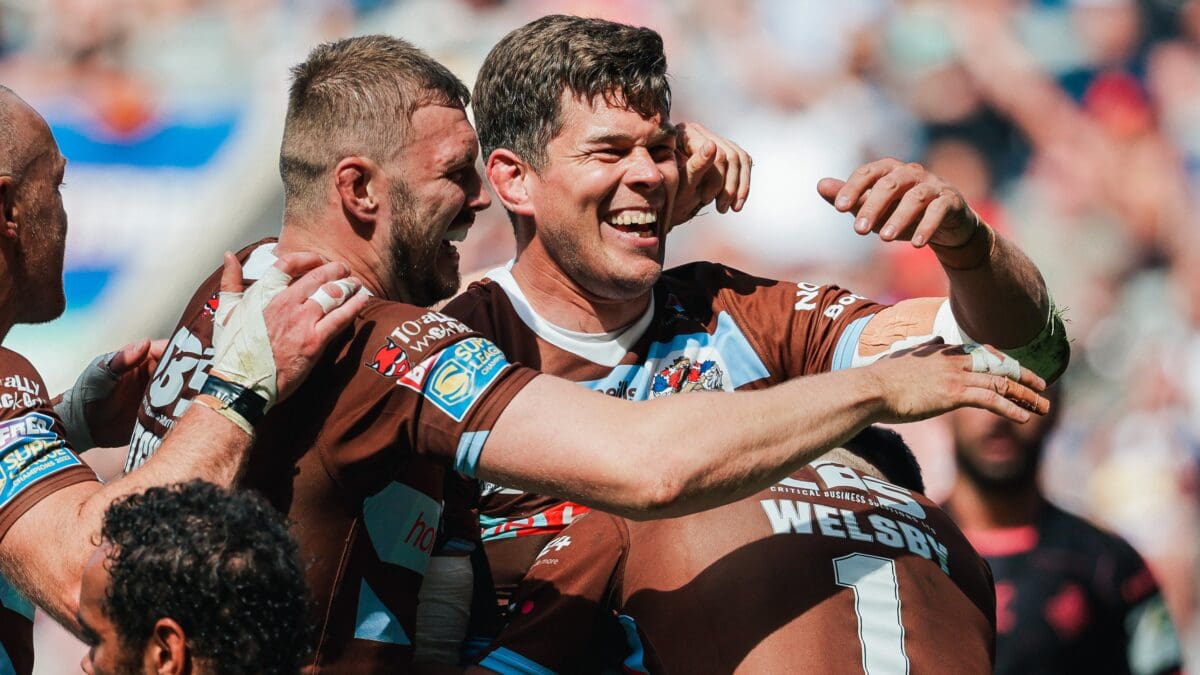 The aim for LMS is to finish off his rugby league career on a high note, with a sixth Super League championship as the Saints strive to make it five titles in succession. But he also wants that achievement for his fellow teammate who is also retiring come the end of the season.
"That would be class, obviously, you want to win as many trophies as you can and be up there knowing you've done your best. It'd be nice to finally get a ring because everyone in my family has got one apart from me because they've all taken them off me…
"It'd be amazing, to send out Jimmy (James Roby) with another one that would be sensational, what he's done for the club and the game and his country. It would be an amazing achievement if me and him come away with a ring together."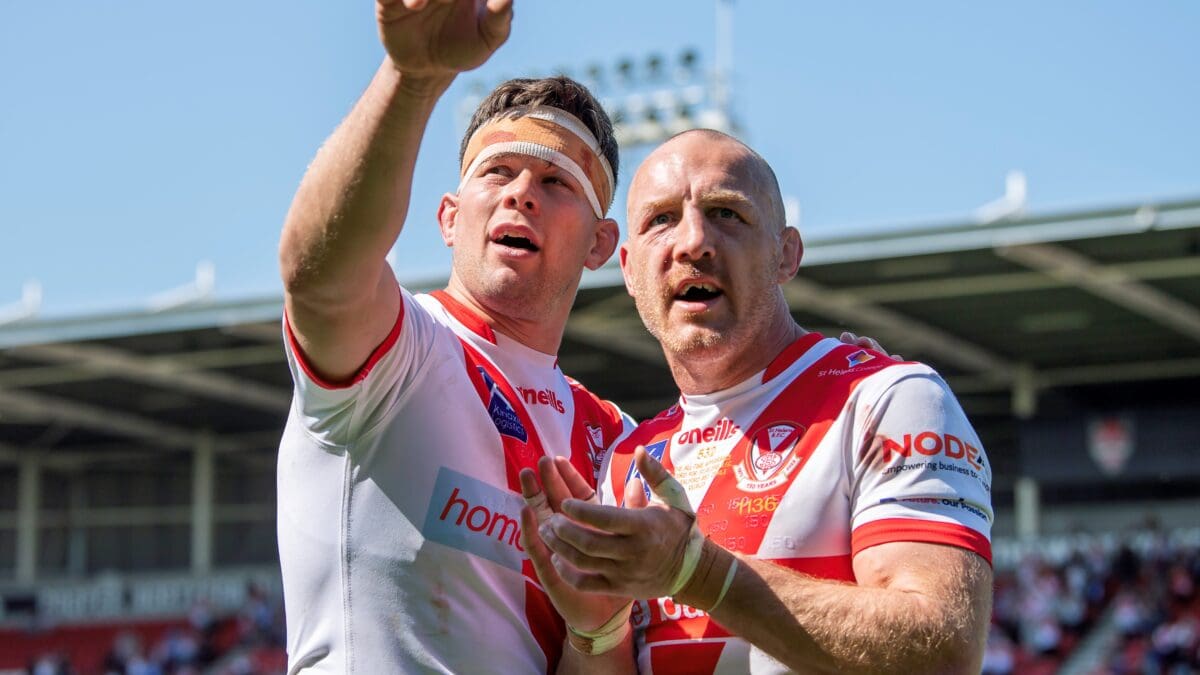 In a heartfelt, and ever so typically jovial, message to our Club's supporters, McCarthy-Scarsbrook wanted to express his thanks for their backing since he joined the Saints.
"I would like to say thank you for your support, and to all ones who caught down the biscuit aisle down in Tesco or ALDI, thanks for keeping it under wraps…
"They've been amazing, they've been through turbulent times as well and they have had a nice bit of glory over the last few years. Hopefully, long may it continue, and long it will continue when I've left and everyone else has left. Thank you for all your support and kind wishes, but I'll probably see you down at a pub somewhere, so that'll be alright."
Saints TV subscribers can watch a full sit down interview with LMS!
Paul Wellens paid tribute to Louie McCarthy-Scarsbrook following the news of his retirement following the end of the 2023 season and commented: "Louie is someone who brings so much to the environment, both on and off the field and he is going to be really missed. He has a real ability to lighten the mood and keep the fun element in training, even when it's serious – it's not easy to do, but Louie's mastered it.
"I couldn't have enjoyed being around anybody more since he came through the door. I loved playing alongside him, and it's been equally enjoyable to coach him and have Louie as a player working for us. I hold him in the highest regard as a player, he is a super person and so much fun to be around, we can't thank him enough for his contribution to the Club over the years – he's going to be missed."
Saint #1186 –  thank you for everything, Louie.