St.Helens' #1 Jack Welsby has been included in the 2023 Dream Team following the end of the regular Betfred Super League season.
Voted for by the Man of Steel panellists, the annual 'best of' team selection has been unveiled, with the full back being the youngest inclusion in the 2023 line-up, aged just 22-years-old.
Across his three years being included in the annual Dream Team, Welsby has featured across three positions, firstly at centre in 2021, then at stand-off for 2022 and then this year at full back.
It has been another incredible season by our 'Super Jack', setting up a remarkable 27 scores with his try assists, whilst scoring 12 of his own four-pointers. This year too he has showcased an incredible last line of defence, with memorable tackles aplenty in the campaign.
Three-times Man of Steel and chair of the Dream Team selection panel, Ellery Hanley MBE, said:
"Every year the Dream Team selection asks as many questions as it answers – and this year is no different. Just as the battle for the League Leaders trophy went down to the wire, so too did the Dream Team selection process. We could have picked a second Dream Team to rival this one!
"Ultimately, every one of these 13 players deserves recognition for what they've delivered on the field during 2023. These are the players who have entertained us, eaten up the metres, provided the assists, defended like trojans and scored some unbelievable tries.
"The selection of five Leigh players is a measure of what that club has achieved in 2023. Liam Farrell's selection reflects what he has delivered week in and week out for the past five seasons. He's the kind of Mr Consistent who would grace any Dream Team in any era.
"The Dream Team announcement gets people talking about the players – and that's how it should be. Who's in, who's not…the arguments will continue until the early hours, but supporters talking about how good players are can only be a good thing, even if we can't all agree on the final 13."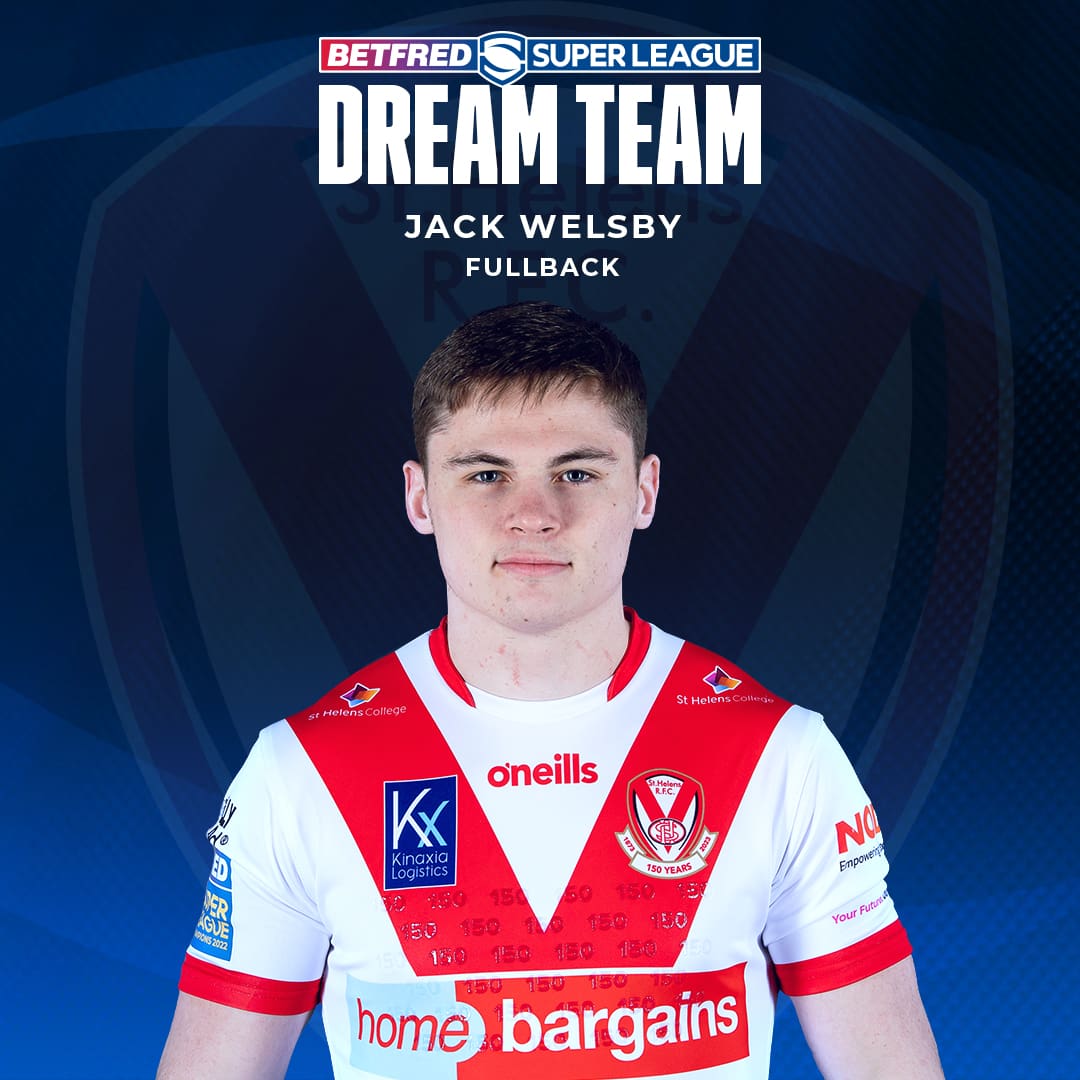 Betfred Super League Dream Team 2023
Jack Welsby (195)
Josh Charnley (122)
Jake Wardle (211)
Shaun Kenny-Dowall (201)
Tom Johnstone (171)
Bevan French (186)
Lachlan Lam (209)
Paul Vaughan (210)
Edwin Ipape (208)
Tom Amone (206)
Kallum Watkins (140)
Liam Farrell (150)
John Asiata (207)
*(xxx denotes Dream Team heritage number)