The Play-Offs have arrived, the Saints are taking on Warrington Wolves on Saturday afternoon, with the winner going through to the Betfred Super League Semi-Final, with kick-off scheduled for 12:45pm.
TICKET & ENTRY INFORMATION
The quickest and easiest method of securing your spot at the Totally Wicked Stadium is by purchasing your ticket online by visiting eticketing.co.uk/saintsrlfc. You can secure a digital or 'Print at Home' ticket which would not require you to visit the Ticket Office.
Find out more about our stands, ticket prices and Ticket Office hours by clicking here.
Ticket prices are the same for a standard Betfred Super League match with 2023 Members getting £5 off the standard ticket price on tickets purchased before gameday – more details here.
The Club are advising supporters to where possible please arrive a little earlier than usual, we expect to be busy at points of entry ahead of kick-off.
SQUAD NEWS
There is just the one change to the squad that was victorious over Hull FC last time out, with George Delaney missing out due to a one-match penalty notice, and in comes Dan Norman.
Find out those Click on the image below to read more about our Squad News!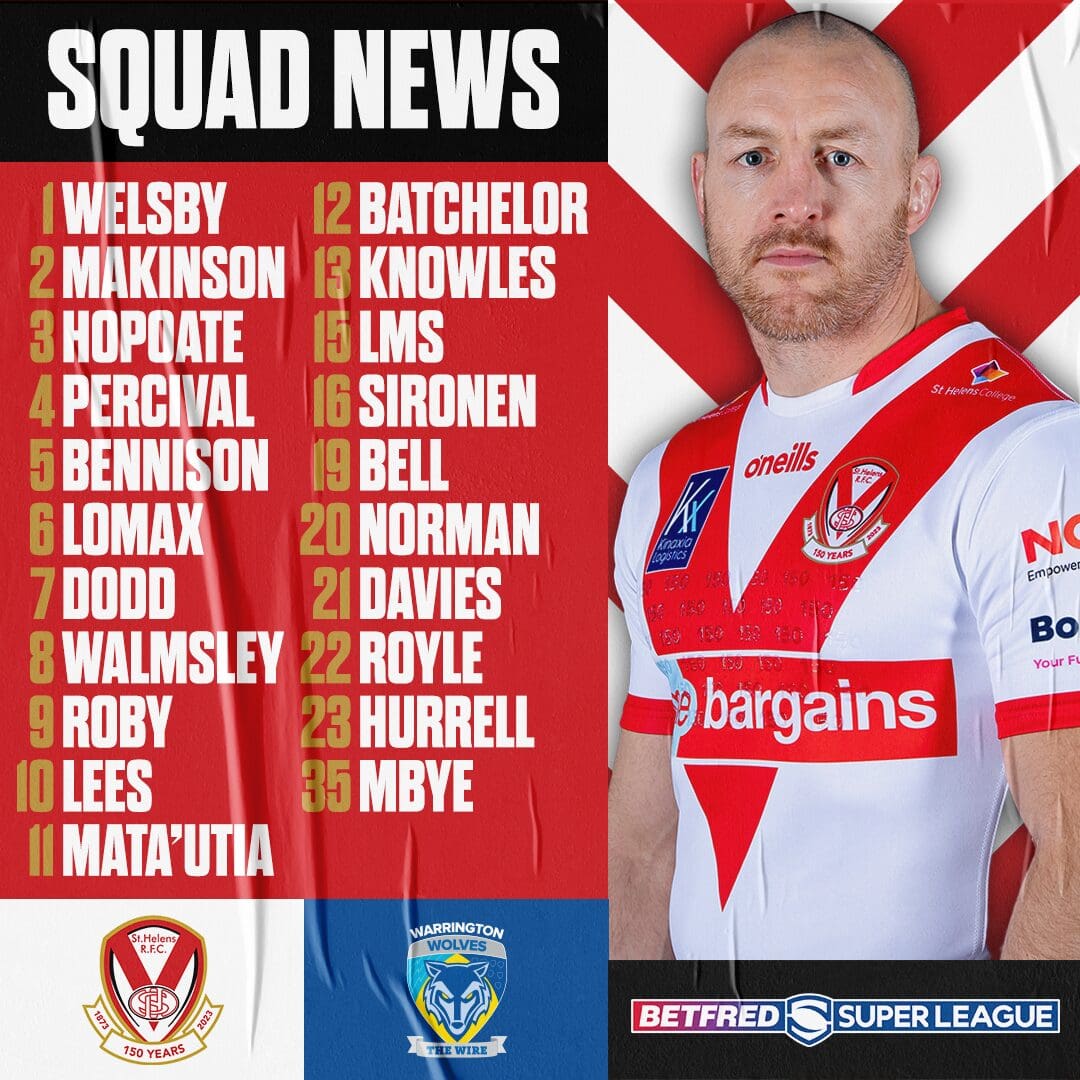 Warrington Wolves' 21-man squad vs St. Helens
1. Matt Duffty, 3. Peter Mata'utia, 4. Stefan Ratchford, 5. Matty Ashton, 6. George Williams, 7. Josh Drinkwater, 8. James Harrison, 9. Daryl Clark, 11. Ben Currie, 12. Matty Nicholson, 14. Sam Kasiano, 15. Joe Philbin, 16. Danny Walker, 17. Gil Dudson, 18. Thomas Mikaele, 19. Joe Bullock, 20. Connor Wrench, 21. Greg Minikin, 25. Leon Hayes, 34. Matty Russell, 35. Jordan Crowther.
WHO WILL BE THE MAN IN THE MIDDLE?
Ben Thaler will be the referee for Saturday afternoon's fixture, and he will be supported by Touch Judges Cameron Worsley and Rich Thompson, alongside Video Referee Liam Moore.
LIVERPOOL JOHN LENNON AIRPORT: CROSSBAR CHALLENGE
One lucky Saints 2023 Member at half time on Saturday will get the chance to win x2 return flights to ANY European destination via Jet2!
Jet2 and Jet2holidays will take off from Liverpool John Lennon Airport in March 2024, with 20 destinations to choose from! Including seven brand-new exclusive routes to Menorca, Bourgas, Madeira, Gran Canaria, Paphos, Rhodes and Zante!
With the eyes of all the Saints faithful in the West Stand watching, the contesting Member will get three attempts to hit the crossbar from the 20m line.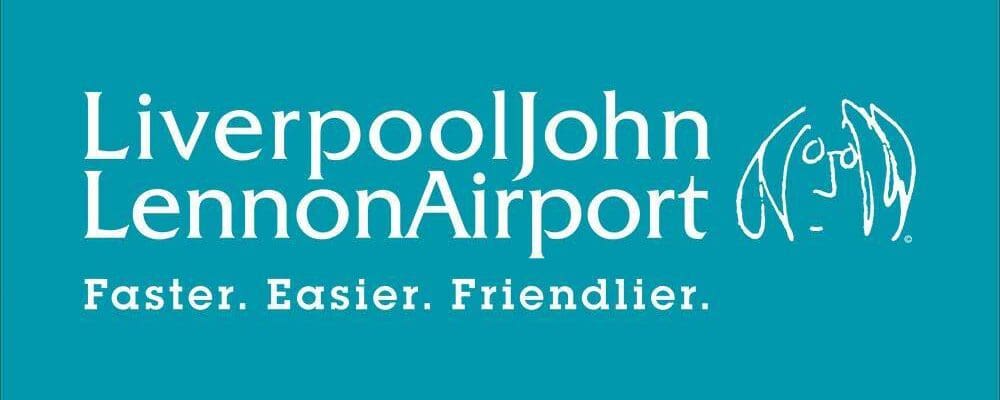 As a Club we are thrilled to be working with Merseyside's airport!
*T&C's apply.
WELLENS ON HOME PLAY-OFF AGAINST THE WOLVES
The Boss discusses heading into the post-season mix in strong form, with nine wins in a row, and that despite their form in the later stages of the season, the Wolves will pose a tough challenge on Saturday afternoon.
Saints TV subscribers can watch the Coach Preview in full now!
THE RECORD AGAINST THE WOLVES
Super League summary
The Saints have a strong foothold in the head-to-head record against Warrington, winning 57 of the meetings (including wins in 2010 and 2012 play-offs), whilst Wolves have won 16, and honours have been shared in a draw only twice.
Our highest score and widest winning margin over Warrington came in a 2002 home victory, 72-2.
Last ten meetings
Warrington 6, St Helens 18 (SLR26, 15/9/23)
Warrington 20, St Helens 24 (SLR18, 7/7/23)
St Helens 28, Warrington 6 (SLR10, 20/4/23)
Warrington 10, St Helens 12 (SLR13, 19/5/22)
St Helens 28, Warrington 2 (SLR5, 11/3/22)
Warrington 14, St Helens 24 (SLR22, 30/8/21)
St Helens 2, Warrington 6 (SLR10, 17/6/21)
St Helens 18, Warrington 20 (CCQF, 19/9/20) (at AJ Bell Stadium, Salford)
Warrington 19, St Helens 0 (SLR2, 6/2/20)
St Helens 4, Warrington 18 (CCF, 24/8/19) (at Wembley Stadium)
SEPTEMBER'S MEMBERS' OFFER
One of the benefits of being a 2023 Member is being able to access a new monthly offer from Saints Superstore!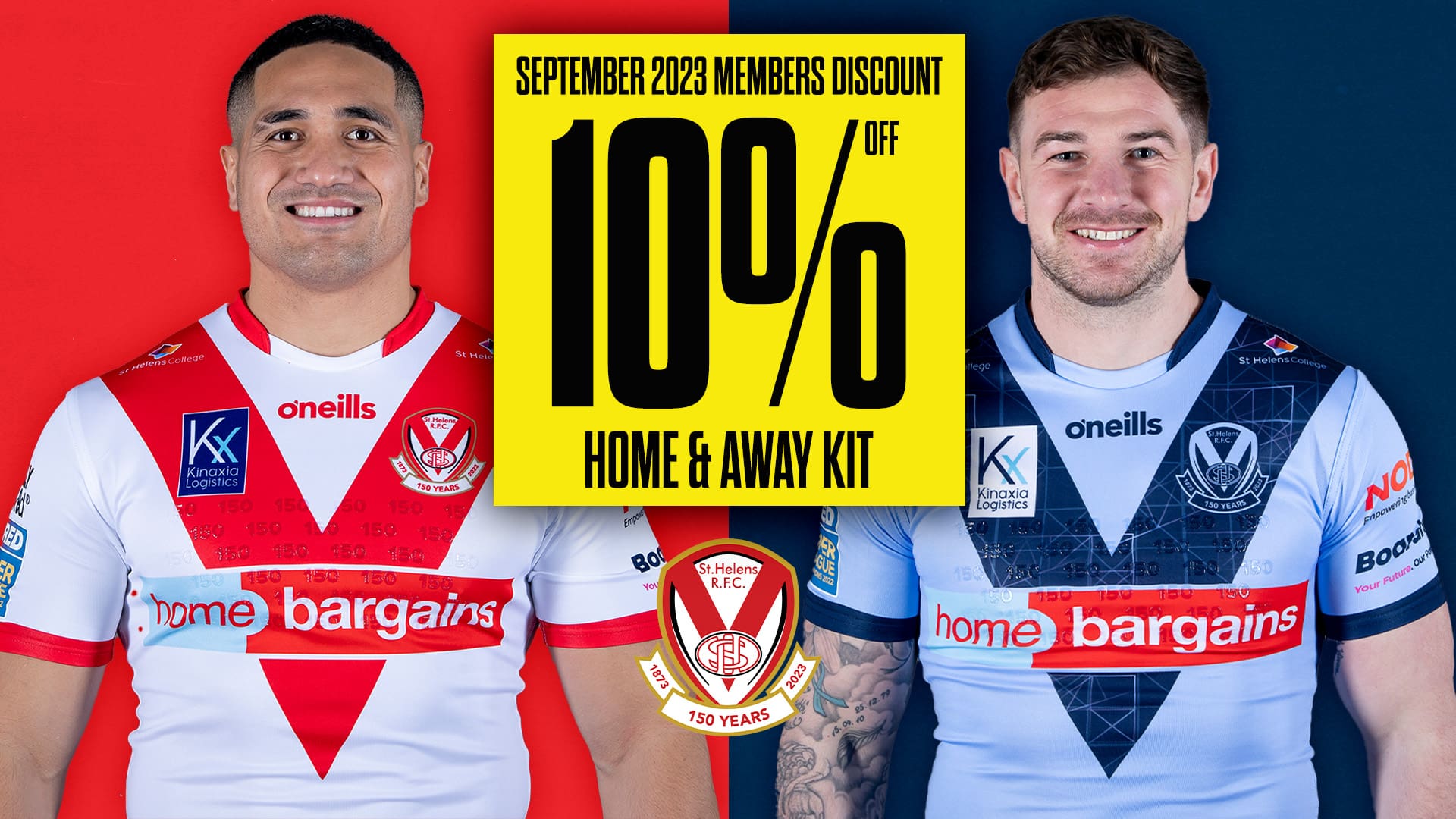 This month's offer is 10% off all 2023 Home & Away Kit, just in time for the business end of the season!
WHAT KIT WILL SAINTS BE WEARING?
Saints will be wearing the hugely popular 2023 Home Kit, which features our 150th year crest, along with an old-school, traditional Red-V.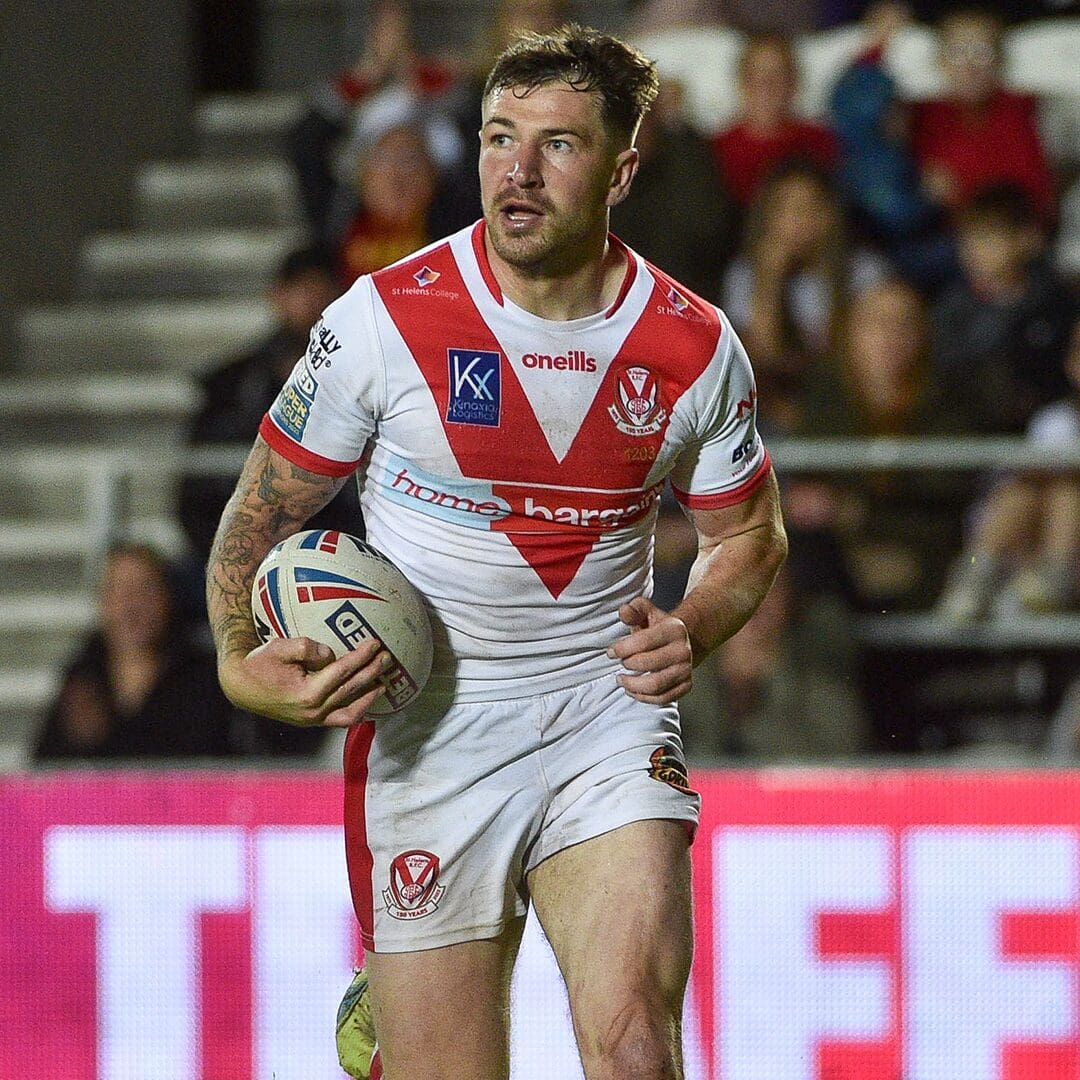 You can get yours online by visiting saintssuperstore.com!
ROBY AHEAD OF FINAL HOME GAME
After 20 years of loyal service to the Saints, Club Captain James Roby will take to the field at the Totally Wicked Stadium for the final time on Saturday afternoon, but he is aiming to finish his career at Old Trafford, and there are two giant steps the team have to take to get there.
Watch the full player preview with Robes on Saints TV!
HOW CAN I FOLLOW THE GAME?
Saints will be covering the match in full across our live Match Centre where you can find out the team news, follow live game updates, get behind the scenes photos and catch up on all the stories of the game.
Our club social media accounts will also keep supporters updated. Follow us on: Twitter | Facebook | Instagram
Highlights and the full match replay will be available for Saints TV subscribers.
FOOD & DRINKS AT THE TOTALLY WICKED STADIUM!
Find out much more about what there is to eat and drink by clicking here.
WELSBY WANTS TO GET THE JOB DONE FOR LOUIE & ROBES
The Saints' #1 earned a third Dream Team inclusion for the third straight year, and each year he has got the nod in a different position. In 2023. Welsby also discusses finishing in third spot and how if the Red V are going to make it five league titles in a row, it's going to be a different challenge that the team desire to rise to.
Plus, Saturday will mark James Roby's final home appearance for St.Helens, and Jack wants to end Roby's time as a player in style.
Watch the interview with Super Jack on Saints TV
SUPPORTER SAFETY
St Helens R.F.C. want to ensure that everyone who comes to enjoy game days at the Totally Wicked Stadium can do so in a safe and friendly environment!
The Club would like to reiterate to supporters that it operates a zero-tolerance approach to any anti-social behaviour, at both our own home ground and when visiting other clubs' stadiums. Misbehaviours that will not be tolerated include, but are not limited to; physical or verbal abuse, violent conduct, missile throwing, excessive alcohol misuse, and any drug misuse.
Furthermore, the use of pyrotechnics is strictly prohibited under both rugby and football ground regulations. They can cause serious injuries to those who carry them as well as fellow spectators, as well as damage to surfaces such as the playing pitch which can cost clubs thousands of pounds.
The Club during last season and this season has taken preventative actions for home fixtures, with additional stewarding and 'sniffer' dog patrols around the stadium. Supporters may encounter these dog patrols when approaching the stadium.
St. Helens would also like to encourage parents/guardians of children coming to the ground to ensure they are always aware of what their child is doing and where in the stadium they are at all times.