Rugby League Commercial and Betfred today announce a record-breaking three-year extension which means the most significant and wide-ranging commercial partnership in the sport's history will celebrate its 10th season in 2026!
Since first linking up with Rugby League as title sponsors of the men's Super League in 2017, Betfred have widened their support to include the men's, women's and wheelchair Challenge Cup competitions – including the first women's Final at Wembley earlier this year – and the Women's and Wheelchair Super Leagues, as well as shirt sponsorship for the England Men's, Women's and Wheelchair national teams.
The new partnership, which represents a 25% increase on the previous record-breaking deal, includes a unique new full-size pitch covering for Wheelchair Rugby League – a transformational development for the Wheelchair game, which will be used for the first time in this Sunday's Betfred Wheelchair Super League Grand Final in Manchester, and again for England's World Cup Final rematch against France at the first direct Arena in Leeds next month.
As a key part of the partnership, Betfred, RL Commercial and the Rugby Football League will continue to emphasise the importance of safer gambling, with the RFL having worked closely with other sports, the Gambling Commission and Government in recent months over the proposal of a Sports Sponsorship Code. The renewal takes into account the principles of the draft Code to ensure all parties meet their obligations.
Rhodri Jones, the Managing Director of RL Commercial, said: "Rugby League's partnership with Betfred has been hugely significant for the sport in the seven years since they first became title sponsors of the men's Super League.
"As we look forward to Old Trafford and the seventh Betfred Super League Grand Final this weekend, we are thrilled that the relationship will continue to develop and thrive for at least another three years.
"As a company founded in Salford and still based in the north where they are significant employers, they have so much in common with Rugby League, which is a key reason why the partnership has proved so fruitful.
"Rugby League could have had no more loyal and valuable partners through the unique challenges presented by Covid-19 since 2020, and it is through those years that Betfred's relationship with the sport has grown to include Women's and Wheelchair Rugby League, our three Challenge Cups now with two Finals at Wembley, and our three England teams.
"There has been a feeling through the 2023 season of fully re-emerging from the long shadow of the pandemic with significant increases in attendances and viewing figures – but the increase in revenue from this deal will be vital in allowing us to deliver greater financial sustainability for our clubs, allowing them to maintain and increase the unique role they play in their communities.
"This deal is surely unique in including a bespoke pitch-covering which provides such exciting opportunities for Wheelchair Rugby League to continue its growth since last year's World Cup triumph. It is another tangible example of Betfred's support of all levels of Rugby League."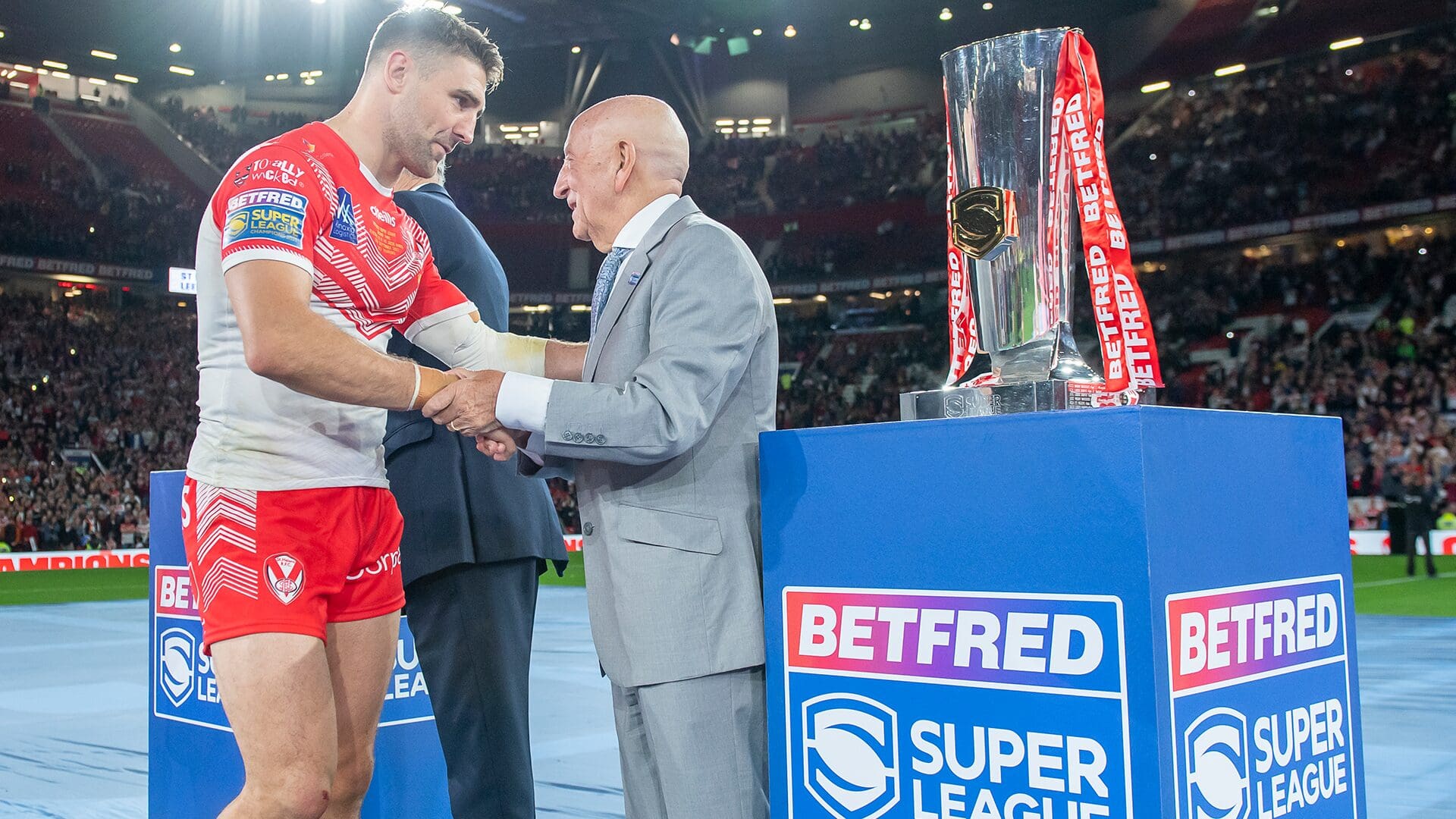 Betfred boss Fred Done said: "Rugby League has undoubtedly proven to be one of our most enjoyable as well as successful sponsorships and the sport has, at all levels, made myself, my family and the entire Betfred team feel most welcome.
"The sport has been working tirelessly to become one of the most inclusive in the world and it is important that this includes the Men's, Women's and Wheelchair versions of the game so I am delighted to be able to provide the new pitch covering for Wheelchair Rugby League to help with this.
"I look forward to a weekend of fantastic finals and to at least another three years' Betfred involvement in Rugby League."