St.Helens are delighted to confirm the Club's new intake of Scholarship players for the 2024 season!
Our newest recruits join the Red V after excelling with their community clubs, and as always, we thank those passionate people involved in the community game, which is vitally important to the sport of rugby league.
Listed alphabetically by surname, our Saints Scholarship recruits for 2024 are listed below with the community club they join the Saints from, and their position.
Toby Bottell – Thatto Heath Crusaders – Prop Forward
Matthew Clatworthy – Bridgend Blue Bulls – Stand Off
Oliver Corless – Blackbrook Royals – Prop Forward
Zac Dennett – Wigan St Judes – Loose Forward
Kian Fahey – Crosfields – Centre
Finley  Haigh – Crosfields – Full-back
Riley Heath – Blackbrook Royals – Stand Off
Jack Hill – Shevington Sharks – Centre
Charley Jeffrey-Stott – Shevington Sharks – Second Row
Tyler Mills – Crosfields – Second Row
Liam Nixon – Thatto Heath Crusaders – Prop Forward
James Patterson – Thatto Heath Crusaders – Hooker
Toby Porter – Leigh Miners Rangers – Second Row
Lennon Robson – Leigh Miners Rangers – Hooker
Mason Stott – Thatto Heath Crusaders – Full-back
Laiton Swarbrick – Orrell St James – Second Row
Ethan Woodward – Leigh Miners Rangers – Scrum Half
These young men have already begun work in our development Scholarship programme which runs for two years.
Last month, St.Helens confirmed fourteen of our Scholars had graduated to step up into the Saints Academy for the next two years and joining our Under 18's squad. This year, our Academy enjoyed a remarkable campaign that ended with Grand Final glory to be named 2023 Under 18's Academy Champions!
Our latest Under 16's developing talents will be introduced to the crowd at the Saints' first home in the Betfred Super League 2024 season.
Saints Performance Manager, Neil Kilshaw told saintslfc.com: "On behalf of everyone associated with the Saints, we are thrilled to introduce our latest group of Scholarship players, who have already begun their work both on and off the field. The Scholarship programme for the next two years will aim not only make these young men better players, but better people too.
"As ever, our thanks go out to all the community clubs for their continued and fantastic co-operation."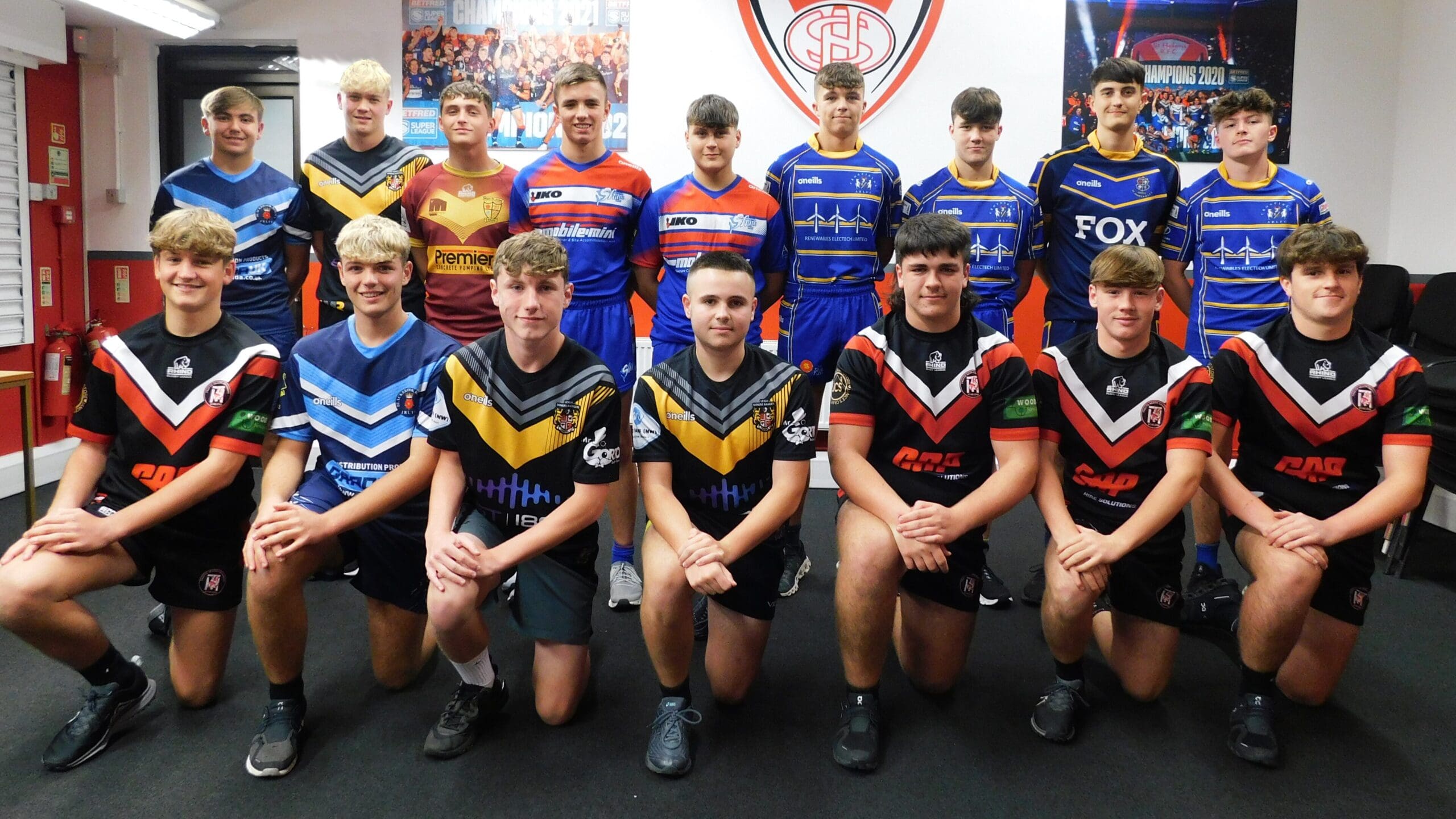 A photo of each of our new Scholarship players wearing their community club shirt can be viewed in the gallery below.
Our new Scholars wearing their community colours! 📸