Saints' newest player has some personal aims that he wants to achieve after joining the Club ahead of the 2024 season.
It is a homecoming for the Billinge-born native who grew up in Newton-le-Willows, not only is he returning to the area he grew up in, but he's coming back to England and back to the club he supported as a child, as well as the team he began his rugby league journey with.
"It feels like a full circle moment," Whitley told saintsrlfc.com upon signing his two-year deal with the Red V.
"I spent a lot of my younger playing days at Saints but had to go elsewhere at 16, so to come back again now, a more established player I'm really looking forward to it."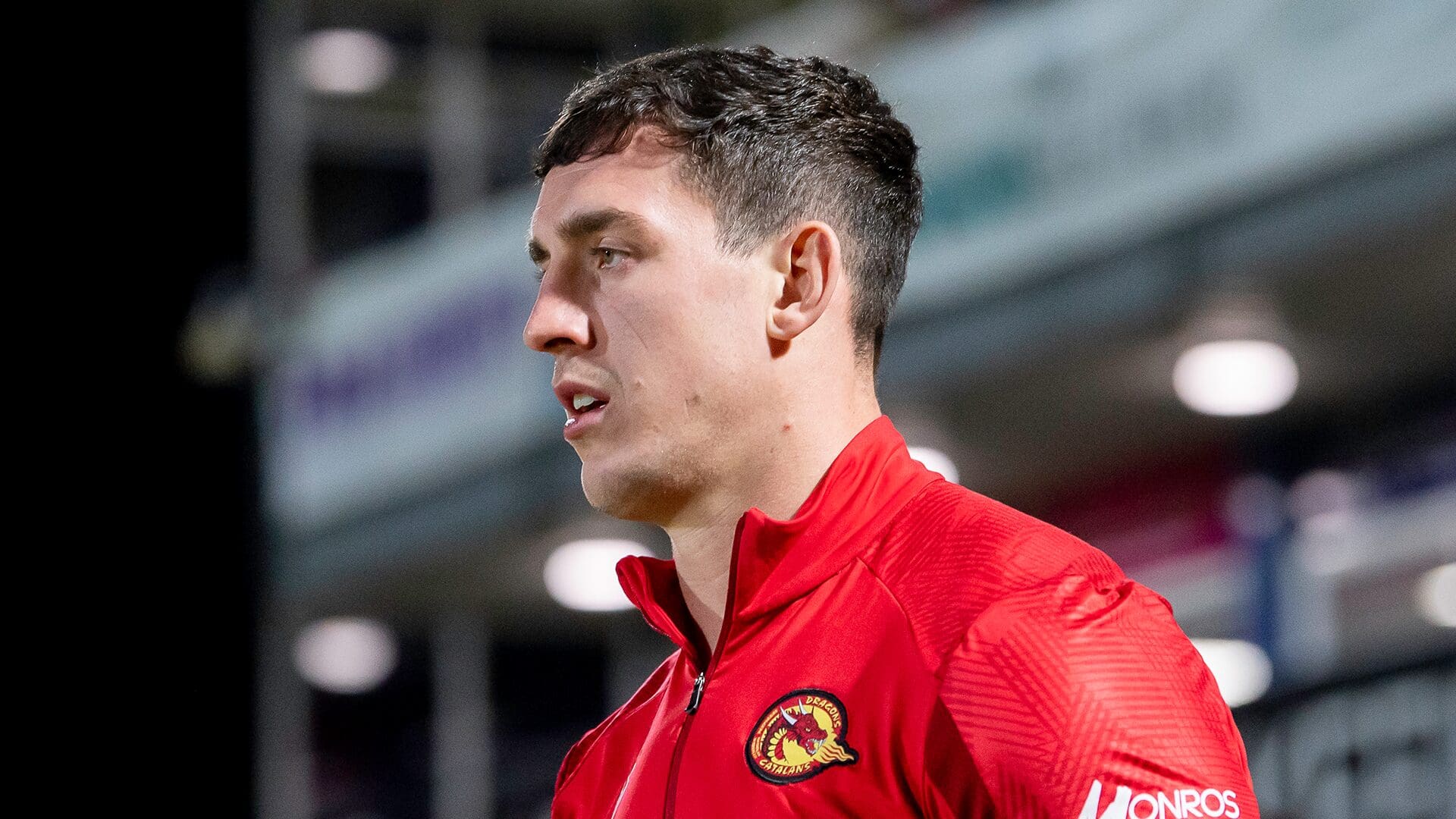 During his five-year spell with Catalans Dragons in the South of France, Matt has played his part in their period of success, earning two Grand Final appearances and their first-ever League Leaders' Shield.
Whilst he is thankful for his time in Perpignan, Whitley knows he is coming to join a side competing for places.
"It's been massive for me, I am really grateful for everything that Catalans have done for me and the opportunity they gave me five years ago. I think I've come on leaps and bounds since playing with them.
"But I'm under no illusions that Saints have got one of the best forward packs in the league, they have dominated the league for the past four years, so I know I'm going to be up against it trying to find my spot in the team and I'm willing to work hard to do that."
When asked who he is looking forward to linking up with on the field, Whitley shared his excitement to be working with everyone saying; "It would be unfair to single any one person out! There's talent across the whole pitch, I'm ready to get in, meet everyone, and just go from there."
But what about the coach? As a Saints fan growing up, Matt knows all about Paul Wellens…
"I've watched him play since I was a young lad, now I get the chance to work with him – I can't wait."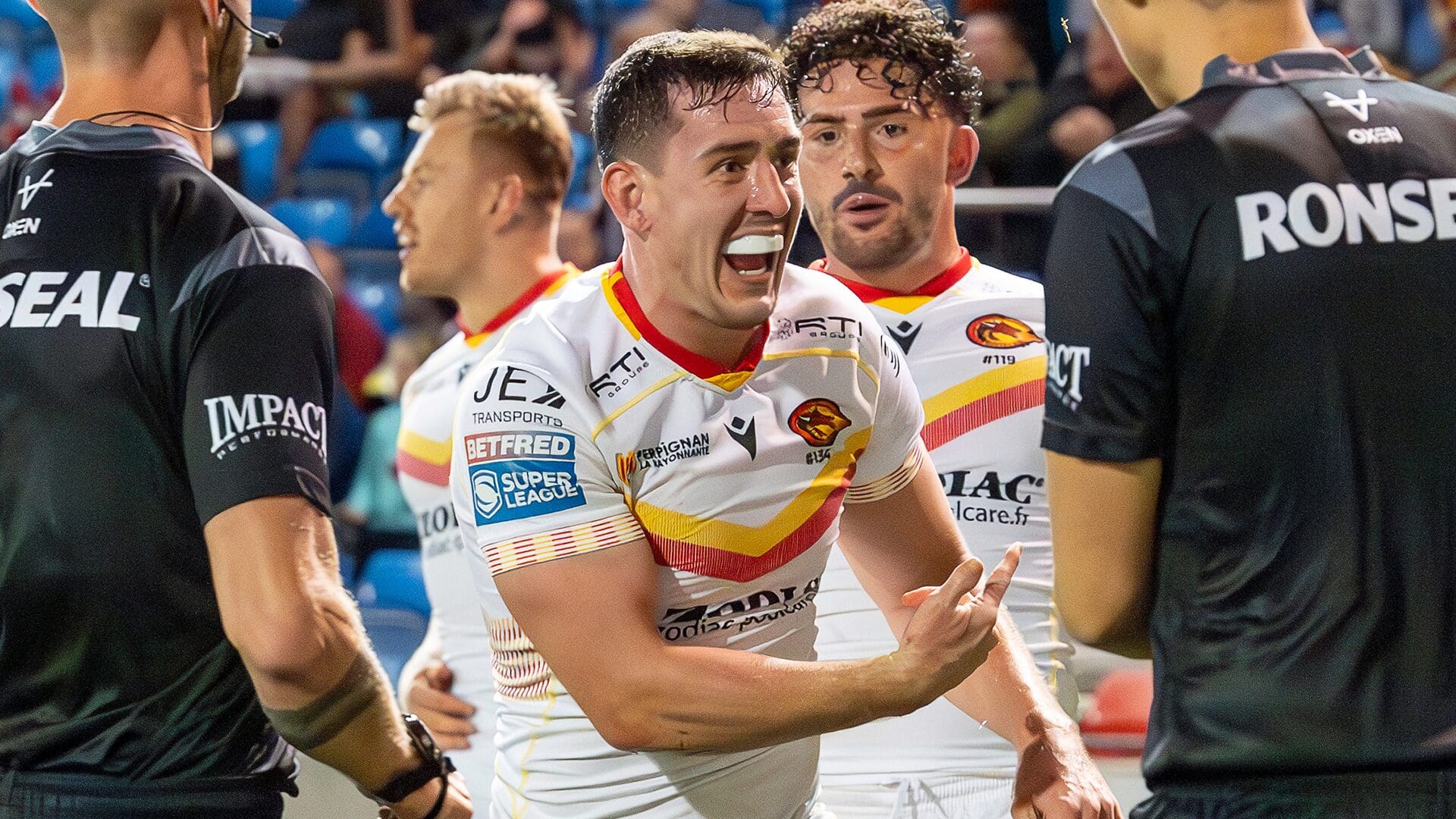 Seven Saints have been involved in the opening match of the England/Tonga Test Series, five for the Three Lions camp. As an England Knights international, Whitley wants to perform well enough for his club to earn a senior England appearance.
"That's always the aim, always the end goal to play for your country but I am a firm believer that if you're playing well for your club then that will take care of itself. I need to turn up at Saints, get a good pre-season under me, work my way into the team, and stay in it. Whatever comes from that will come from that, but I want to impress Saints more than anything."
Whitley wants to go one better than he did this season too, he wants to win the Grand Final and get a winner's ring that he's come oh so close to having in his possession.
"Saints know what it takes to win the big games and always are fighting for silverware, I hopefully can add to that and we can go one step further than this year and I can get that Super League winners ring I've been looking for.
"I've made it to two Grand Finals now but lost both, it's not a feeling I want to keep having – I want to get that win. It adds to the experience and the hunger, and I'll be working as hard as ever to get that next year."
We cannot wait to see Matt Whitley take to the field for Saints! Will you be there?
Secure your Membership online now!
MORE THAN JUST A GAME
Join The Saints in 2024 with your Membership 👇