Young loose forward Leon Cowen joined St.Helens as a late Academy recruit in April 2022. Fast forward just over 18 months later, he is about to head into his first pre-season as a full-time rugby league player.
Leon's story demonstrates the path to joining the Saints' First Team is not linear, there are various ways that players get spotted. However, when an opportunity presents itself, you must be willing to work hard to take it.
"Derek (Traynor) gave me a chance and I got my head down and stuck in," Cowen told saintsrlfc.com.
"I knew some of the lads from playing against them in amateur games. I wanted to get my shot to play in a game when I came in, so I got my head down and got to play my first Academy game around August time. A couple of weeks later I was starting in the semi-final against Hull FC. I've loved every minute."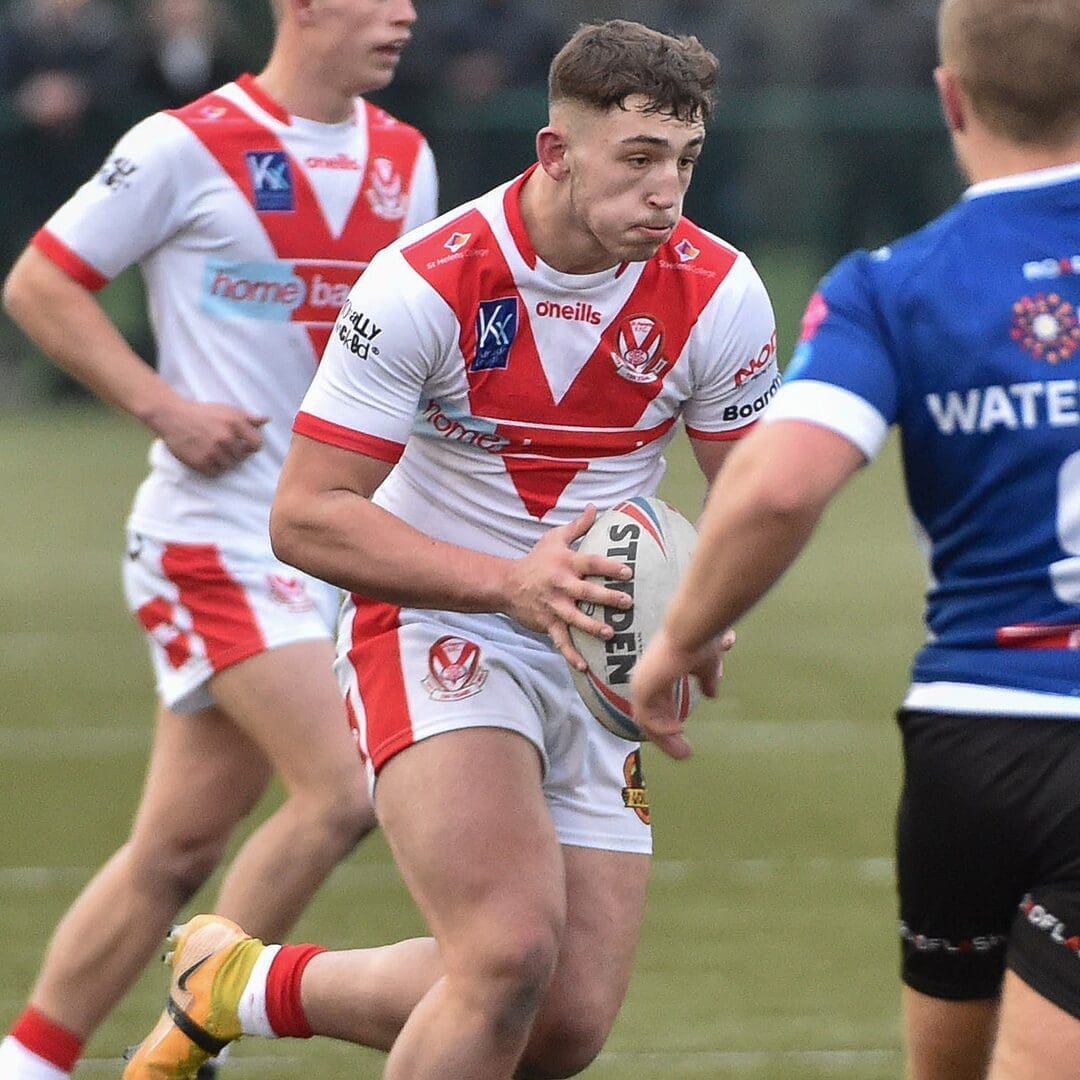 Whilst his first season ended agonizingly with a late golden point loss in the Academy Grand Final, Leon more than earned his place to remain an Academy Saint for a second season.
His efforts on and off the field truly impressed and Head Coach Derek Traynor named the loose forward as the Red V's Under 18s captain for 2023. As skipper, Leon led out the team in the Academy Grand Final this year and went on to lift the trophy to finish off a very special campaign and get some redemption.
"It sounds cliched but it meant everything to lift that trophy, all the hard work we put in as a team, the boys all together. The heartbreak of the year before made it even sweeter to do it this time."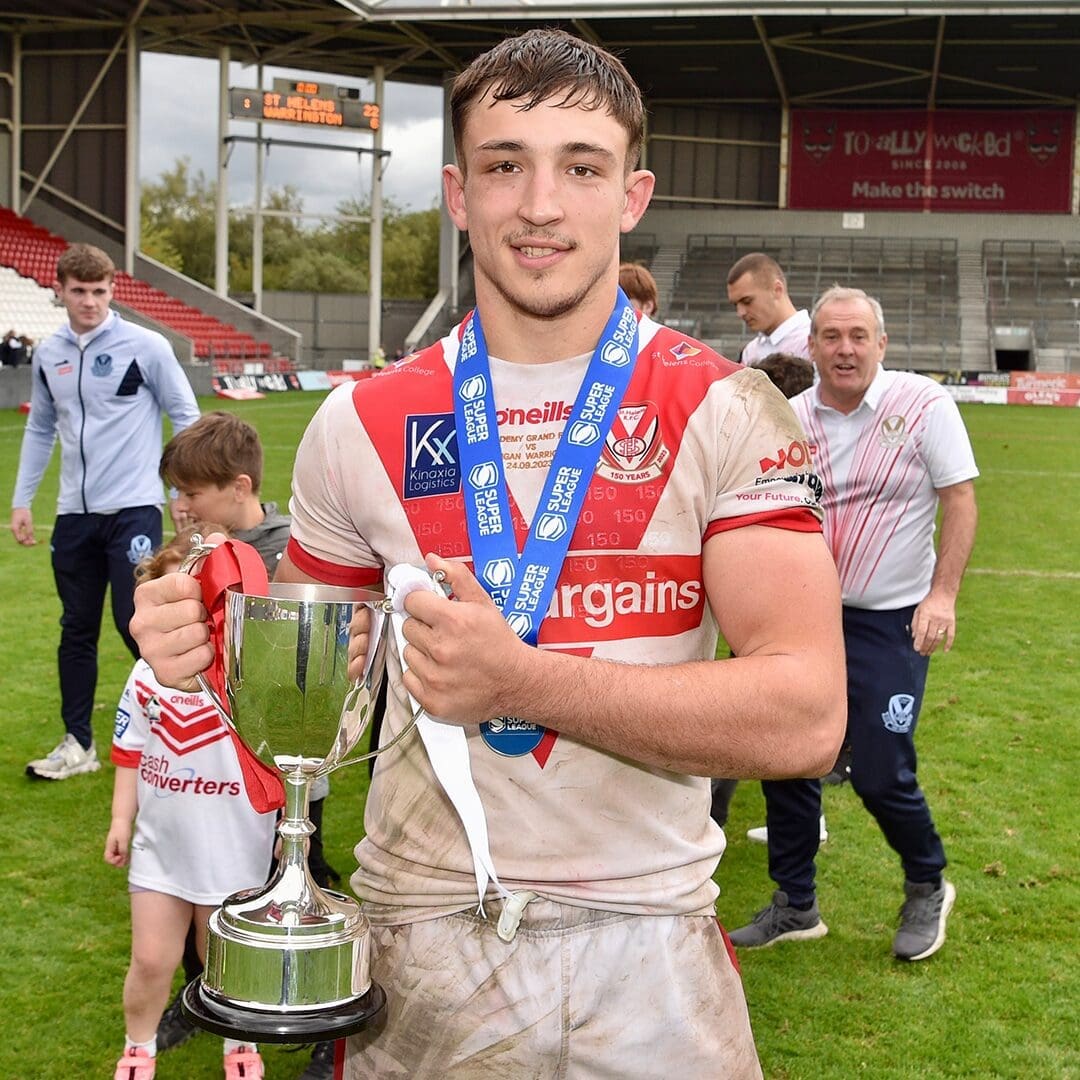 The former Crosfields ARLFC junior now has the challenge of stepping up into the senior ranks, but a taste of that pressure by being selected for international honours this past summer made him even hungrier to earn a Saints contract.
"Back in July I got to experience the full-time environment with England and I enjoyed every minute of that camp. Being a professional player is something I've wanted since I kicked up a rugby ball at six years old, so I'm absolutely over the moon!
"It's a dream come true, not only to be a full-time First Team player but at this club, there's no other way to say it –  it is a dream come true."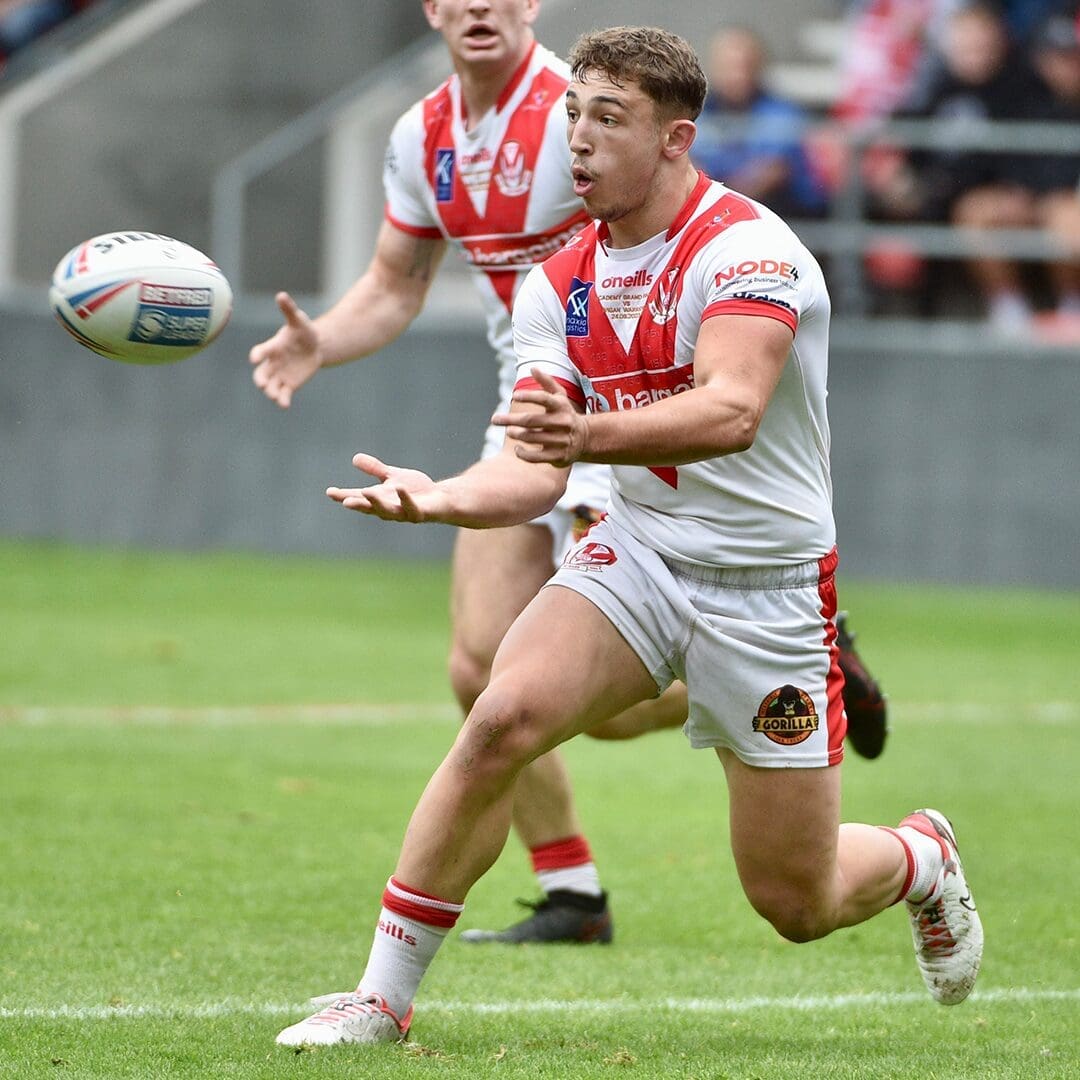 With thanks to our Club's coaches and staff, but also to his fellow players who have helped his progression, Leon is thrilled to be stepping up with four of his peers.
"The lads I'm joining First Team with are top lads on and off the pitch. We're all good mates as well, and in such a short space of time, I've come to call them good friends. They are top players as well, we definitely will work for each other and that's what we're about at St.Helens."
Something vitally important to the team working together is senior members of the squad helping young players with facets of their game. So who is Leon looking forward to working with?
"Being a loose forward of course it would have to be Morgan Knowles and James Bell, but just all the middles really like Matty Lees, I really like the way he plays. While those three stand out to me with my game, I'm excited to learn from them all and train with them all too."
MORE THAN JUST A GAME
Join The Saints in 2024 with your Membership 👇