Here is your 24 Away Kit...
In partnership with O'Neill's Sportswear, our Away colours for 24 will focus on a striking black and red combo, a modern and exciting colour clash that delivers a memorable design.
The shirt is predominantly a deep black with a tonal grey pixel design to the front and back, as well as a red pixelated Chevron design to the sides of the Torso.
The shirt features a brand-new round, elasticated knitted collar in black. The cuffs are also elasticated giving greater wearer comfort.
The replica version now also features a new woven club crest in a single tonal red colour to add to the modern feel, and also different from the sublimated version on recent O'Neills shirts.
The shirt material is also a new, softer fabric, of increased quality and a more relaxed fit than previous years, as with our 24' Home shirt.
Please check out our new size guide here before ordering your shirt, as the new material may result in a change of size than your previous fit.
The shirt also features a number of special touches including Ex Terra Lucem – the motto of the Town, returning to the inside of the collar.
The look is complete with black shorts, also featuring the red pixelated Chevron design up the side. The socks are predominately black with red details.
Our principal front of shirt partner for both the 24' Home and Away shirts is again Home Bargains.
Our other kit partners are – Totally Wicked, Critical Business Solutions (CBS), Kinaxia Logistics, A Star Recruitment, St.Helens College and Node4 as well as Gorilla Glue, Biffa and ELCONS who feature on the shorts of both kits.
We welcome back ASW Solicitors who feature on the socks.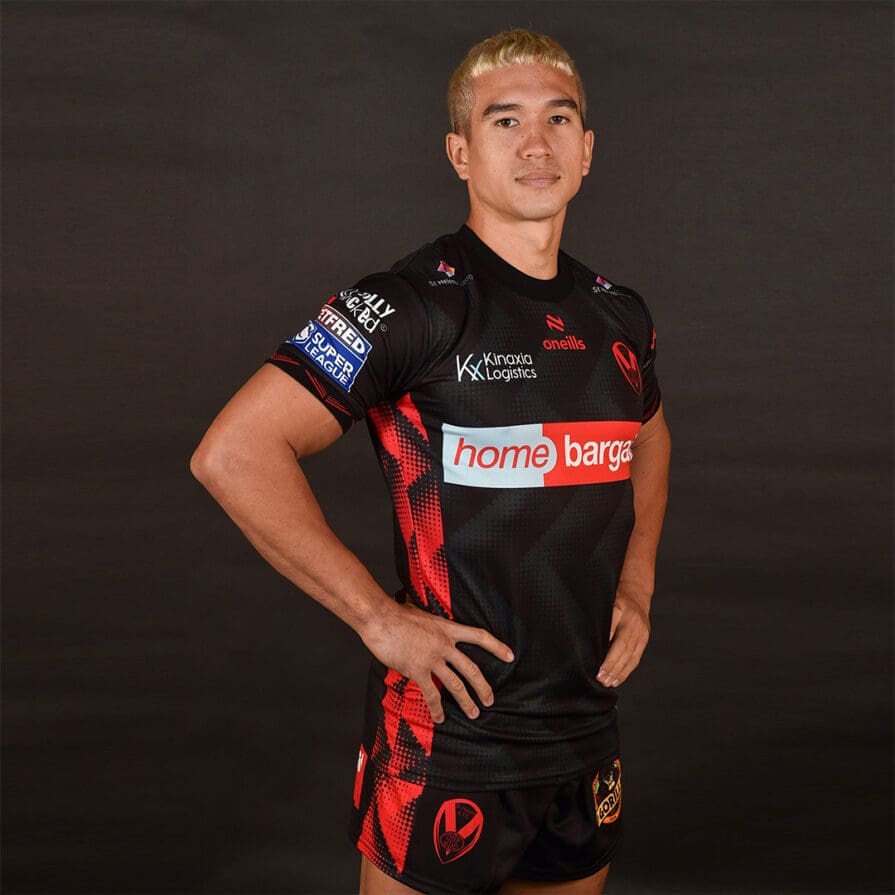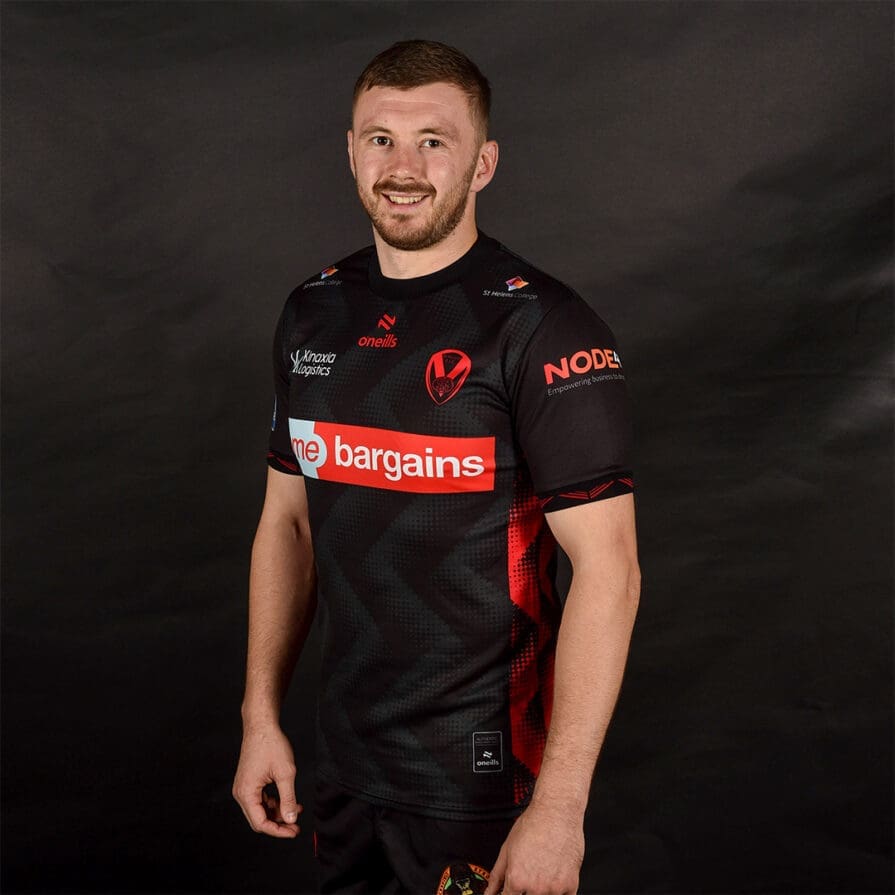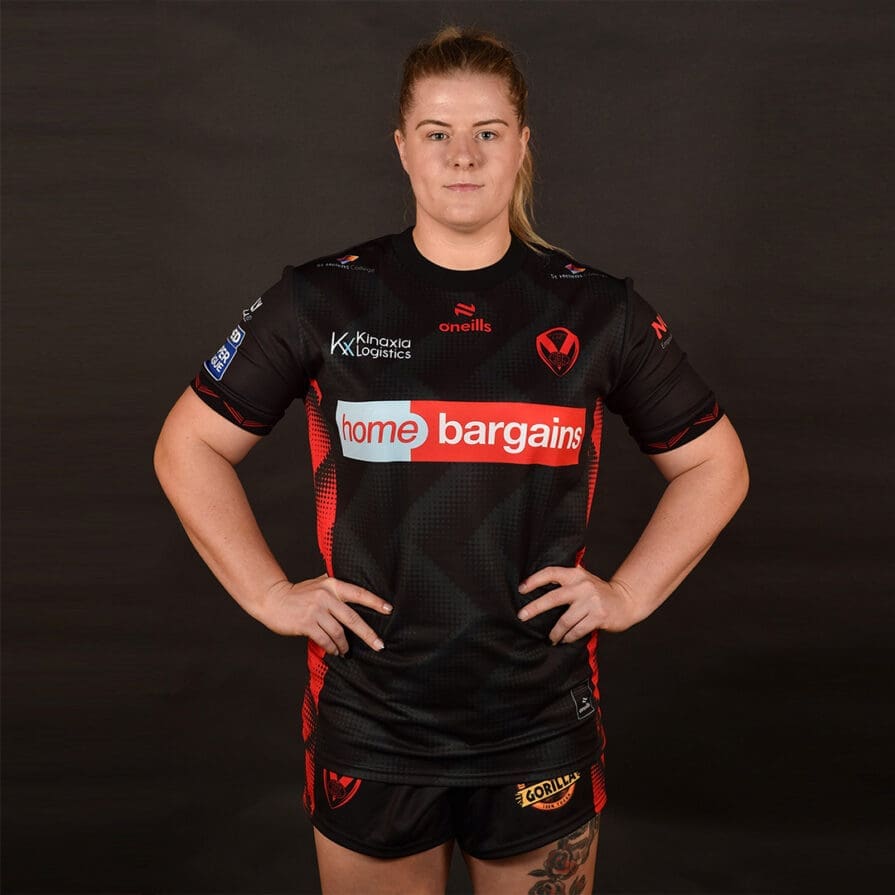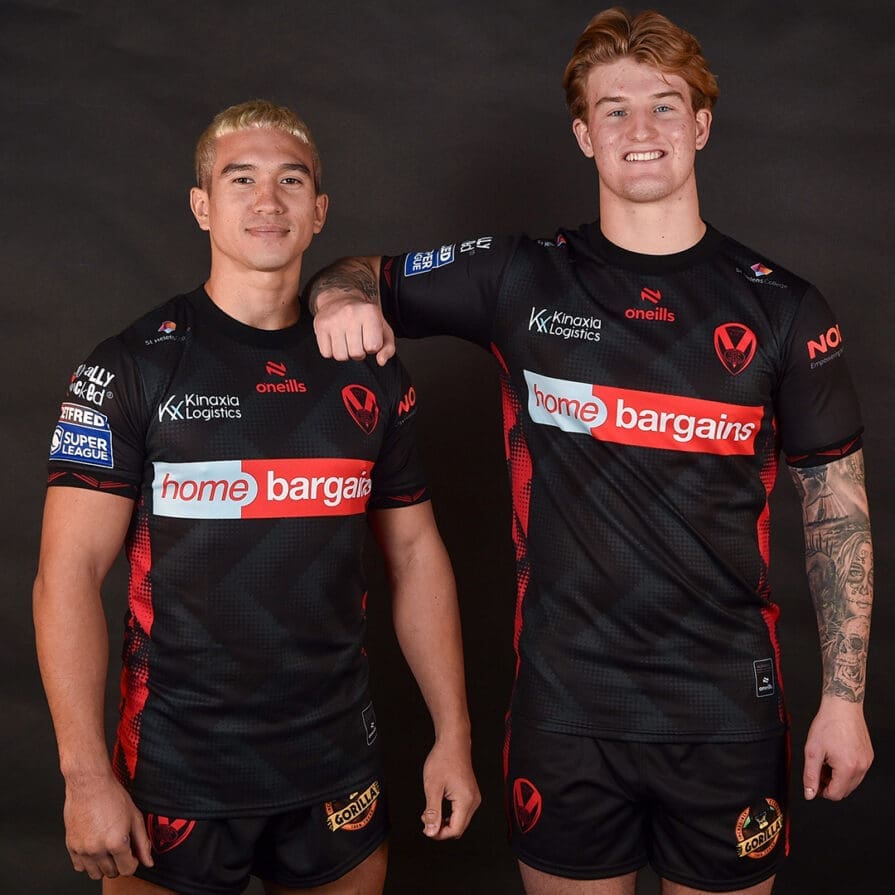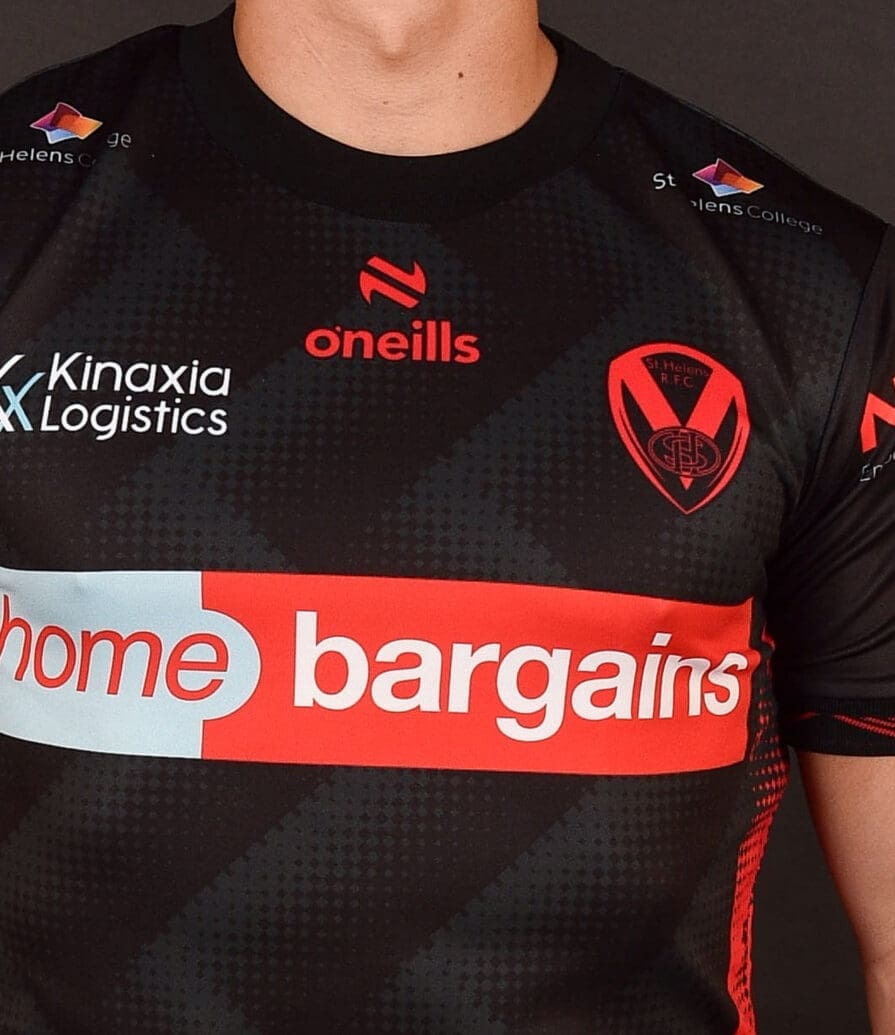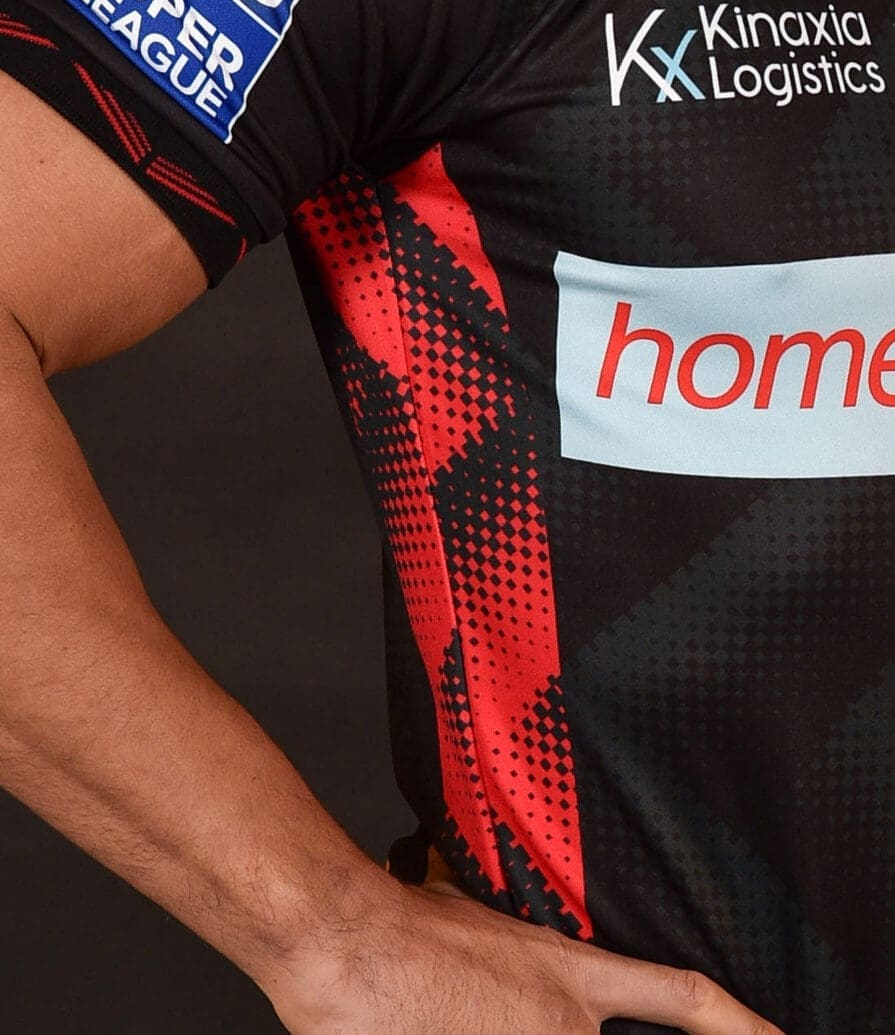 Personalisation of player names and numbers is currently unavailable due to a supplier issue outside of the Club's control. We hope for these to be available shortly.
Availability of own name personalisation as well as players from our Women's squad (which is yet to be confirmed) will be available in due course.
Prices:
Adult Replica shirts are available in sizes X-small through to 7XL and are priced at £54.
Player-fit shirts are available in sizes X-small through to 3XL and are priced at £75. Please note these are an athletic fit with the majority of customers going one size up from their usual replica shirt size.
Ladies shirts are available in sizes 8 through to 20 and are priced at £54.
Junior shirts are available from age 5/6 years through to 13/14 years and are priced at £40.
Infant shirts are available in sizes 0-6 months and 6-12 months only and are priced at £33.
Toddler kits, for ages 1 to 2 and 3 to 4 are on sale for £43 and include shorts and socks.
How to Buy:
Here's how you can get your hands on the 24' Away Kit…
The 2024 Away Kit is available to purchase in store and online here at: saintssuperstore.com – including free Click & Collect on all orders.
Please wait for your confirmation email advising that your order is ready for collection before attending the Superstore to collect. Please also provide proof of your order when collecting.
 The Superstore at the Totally Wicked Stadium is open 9am-5pm, Mon-Fri, 10am-4pm Sat, with extended Festive opening hours to be announced shortly.
 2024 Members:
All 2024 Members can get 10% off the 24' Replica Kit (shirts, shorts and socks) for the months of November and December 2023 (T&Cs apply, subject to availability.)
This discount is accessible by ordering online using the following process:
Login into your Saints Superstore online account, your email address used MUST match the email address associated with your 2024 Membership to be able to access the discount. This will then be automatically applied at checkout on 2024 shirts, shorts and socks only.
PLEASE NOTE: If the discount is not visible then your email address on your Superstore account does not match that recorded against your 2024 Membership. The discount is only available online five working days after your Membership has been renewed, unless you renewed before 4th November 2023.
In this instance, please email [email protected] to submit a query – please ensure you include your NAME, MEMBERSHIP NUMBER AND EMAIL ADDRESS and we will endeavour to answer your query as soon as possible.
2024 Members can access the discount in store by presenting their 2024 Membership Card.
As per the T&Cs visible here, the discount is non-transferable and you must present your card prior to purchase and Proof of ID may also be required.
Unfortunately, we are not able to take telephone orders at present, however for any other queries regarding your order you can call the Superstore on: 01744 455075. You can also log into your online account and make a query through the contact link.
Want to see how it feels to be in a Saints Kit Shoot?
In a few simple steps, you can swap your face onto the video and see yourself in our 24 Home Kit! To get started, click here.
Don't forget to tag us in your shared post!
24 Away Kit