On the 19th of November, St.Helens R.F.C. will celebrate the anniversary date of our Club's founding, and as we move towards that special occasion we are exploring our famous history.
Today is Day 7 of our 15 days of the Club's build-up to the #Saints150 date, so we are looking at two of our best-ever #7s – Alex Murphy and Sean Long.
We'll start with Alex Murphy, a man who did all you can do as a player and coach, but wearing the seven shirt he displayed all the characteristics you need in a half-back; a great rugby brain, quick feet, good kicking, and plenty of confidence.
A local lad born in Thatto Heath who shone for his school and county side, the Directors of St.Helens sought to sign up Alex as soon as they possibly could and famously whisked him away to put pen to paper at the stroke of midnight on his 16th birthday!
With the arrogance you would expect of a quality half-back, Murphy's debut came in March 1956 on the back of playing for the Reserves – then known as the 'A Team' – and a demand by the youngster to play senior rugby. How right he was, proven by international honours to come in his early career.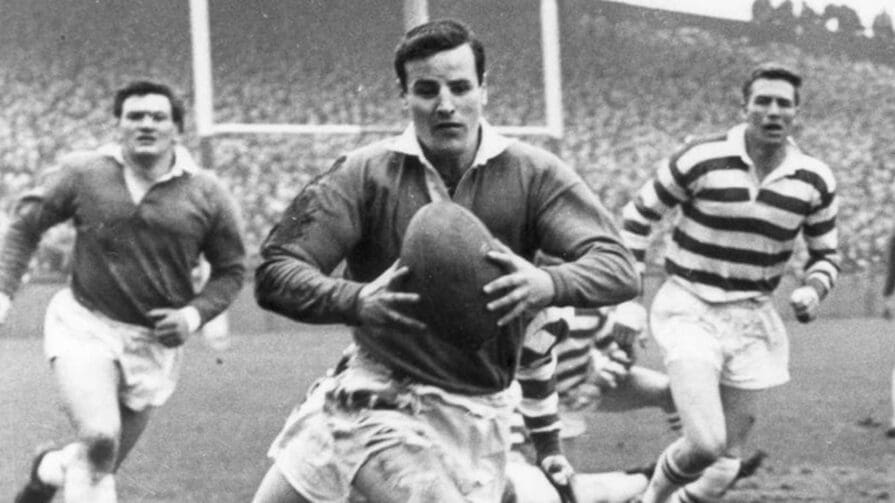 In 1958 Murphy was a shock inclusion in the touring squad of Australia and New Zealand and became the youngest Lions tourist at the time. Playing in all three tests against Australia he scored two tries and helped Great Britain to win the Ashes series. Two years later he would play all three matches in the Rugby League World Cup and lift the Paul Barriere Trophy as a World Champion.
Focusing back on his domestic rugby with the Saints, Murphy in 1959 scored a long-range beauty in the winning Championship Final against Hunslet at Odsal, his first trophy with our club in a season to remember scoring 31 tries which was unheard of in scrum-halves of that era. Alex quickly added the Lancashire Cup in 1960 and his first Challenge Cup in 1961, silverware was becoming common for the local St Helens man.
In what was Alex Murphy's testimonial year with St.Helens, our 1965-66 side was a force to be reckoned with winning four trophies; the Challenge Cup, the League Championship, the Lancashire League, and the League Leaders' Trophy. As captain, the images of Murphy with the Challenge Cup whilst on the shoulders of his teammates are iconic, but in that Cup Final he was playing the game at centre and would be part of the reason he would go on to leave the Club. After 320 matches for Saints, scoring 175 tries and kicking 42 goals, Murphy moved to Leigh to be a Player/Coach and begin his coaching career.
Murphy goes down as one of the finest sporting stars that the town of St Helens has produced, his trophy-laden career both with and away from Saints highlights that. A true great of our town and our Club, Alex Murphy was one of the greatest number sevens rugby league has ever seen.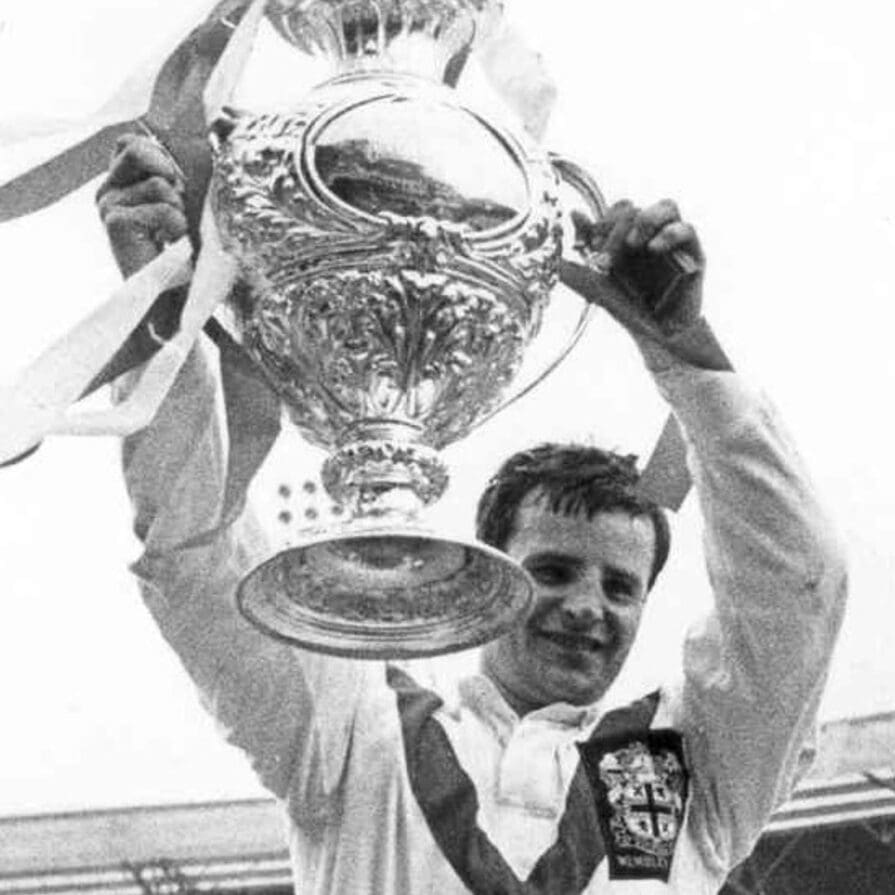 Moving into a more modern era, the role of a scrum-half had some differences, but ultimately the attributes we assigned to Murphy earlier in this feature (great rugby brain, quick feet, good kicking, and confidence) are still required and Sean Long was a master in the middle of the field.
Saints have been blessed with players who can play 'off-the-cuff', making something out of nothing, but Sean Long has to go down as one of our Club's best. Add in his half-back partner Tommy Martyn, beautiful rugby league was often played between the pair.
Like Alex Murphy, 'Longy' has a bumper CV of trophies to his name, but he did not come through a sa youngster with St.Helens, in fact, he made his senior debut with Wigan Warriors before being sold to Widnes Vikings where he excelled. Saints made a play for him and he came to Knowsley Road and found a home.
In 1999 and 2000, Long broke the record back-to-back for the most points scored in a Super League season, 284 in 99' and then 352 in 2000 – winning the Super League title in both those years! It seemed that Sean was a man built for the big stage, with many of his most memorable moments in the Saints shirt )and there are so many) have come in the big finals. In the 1999 Grand Final he set up a crucial Kevin iro try and then nailed a touchline conversion to win the game. A fitting end to the season though for that year's Man of Steel Award winner.
In 2001's World Club Challenge, he scored a try and kicked three important goals to earn Saints their first World Club Championship. He would win that trophy again in 2007.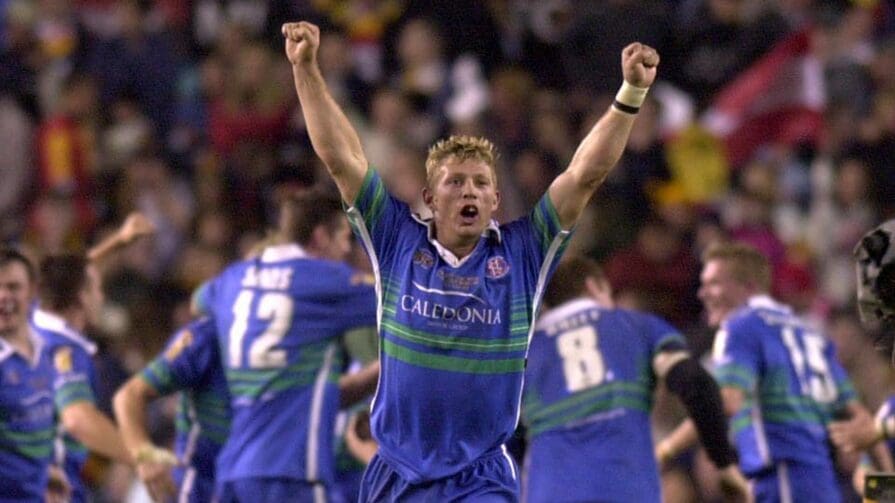 Once more at Old Trafford in 2002, in one of the most famous Super League moments of all time, in the closing moments of an absolute thriller against Bradford again, Long nailed a drop-goal to edge Saints in front 18-19 for his third of his four Grand Final winners' ring.
With five Challenge Cups to his name too, three of which he earned the Lance Todd Trophy as the Man of the Match, it's hard to argue a St.Helens player who has performed better in crucial moments. In 2006, he was key to Daniel Anderson's team that won it all – you can read more on that special year here.
Sean Long was always fun to watch, but his importance in so many of the Saints' biggest moments in the 2000's have to make him one of our greatest ever players.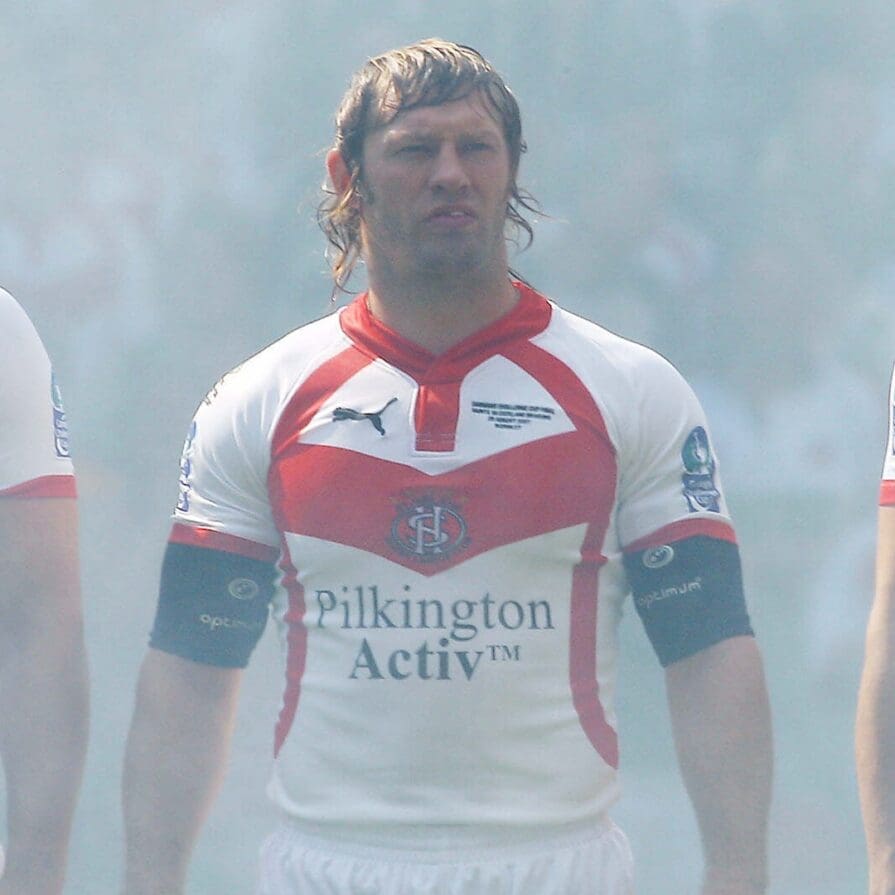 Very soon as part of our anticipation of the #Saints150 anniversary date, we will be encouraging our supporters to share their all-time St.Helens greatest XIII.
Would Alex Murphy or Sean Long be your choice for your #7 spot? It's bound to be a fun debate whoever you choose to put there!