In the build-up to the anniversary date of our Club's founding, we are looking at various parts of our gloriously storied history.
For Day 9 of our 15 days of heritage ahead of the #Saints150 anniversary date, it is only fitting that we highlight the position of hooker and two of our greatest-ever servants – Keiron Cunningham & James Roby.
St.Helens has been blessed to have had two of the Club's best-ever hookers be long-term servants, serve with distinction, win an astonishing number of honours, and between them keep the number #9 shirt for nearly 30 years. However, let's not forget that the pair of them played together for six seasons as well.
James Roby could have had no better tutor to learn from than Keiron Cunningham, but both had their own styles of play and were natural leaders who were vital members of their teams. Two outstanding captains who went on to lift a lot of silverware with the Saints.
Let's start with Kez… One of ten children, Keiron was born and raised in Thatto Heath in 1976 and would go on to follow in the footsteps of his brother Eddie who won a Challenge Cup with our club just five months before his birth.
In 1993 on his 17th birthday he signed for the Saints and made his debut in the August 1994 season against Warrington, the first of 496 match appearances. In front of him for the hooker position was Bernard Dwyer, a fantastic player but the youthful Cunningham was showing he was the future and broke out in 95' and 96' to make the number nine shirt his own, and he would have it for years to come.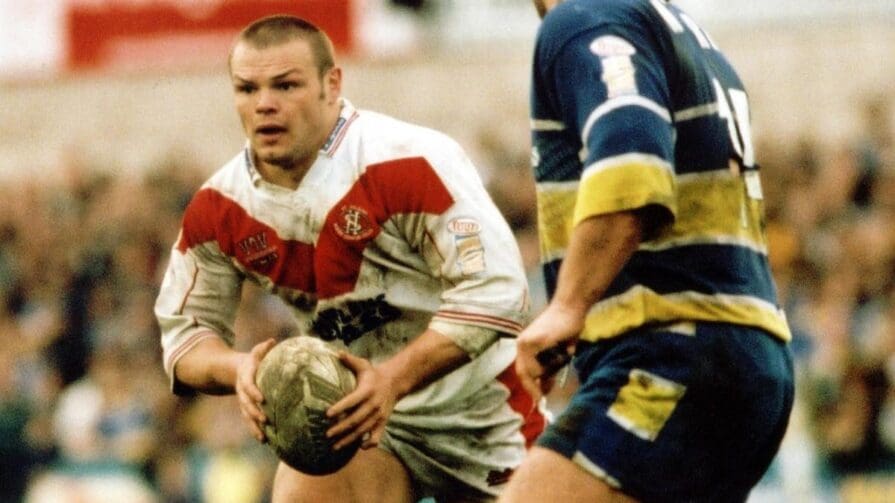 Into the new era of the sport in 1996 and Keiron earned his first Challenge Cup and Super League title, he was named as the new competition's first Young Player of the Year and earned the hooker position in the Dream Team. Supporters were seeing just how good this young hooker was, with speed and bull-like strength, he grasped control of the ruck and was not a youngster for the future, he was to be one of the summer era's best talents.
'The King' would go on to earn seven Challenge Cups, five Super League championships, two World Club titles, and be named in Super League's Dream Team on seven occasions. That trophy haul speaks for itself, Cunningham was pivotal with his on-field organization and leadership, and fittingly his final season in the Red V coincided with the Club saying goodbye to Knowsley Road too in 2010.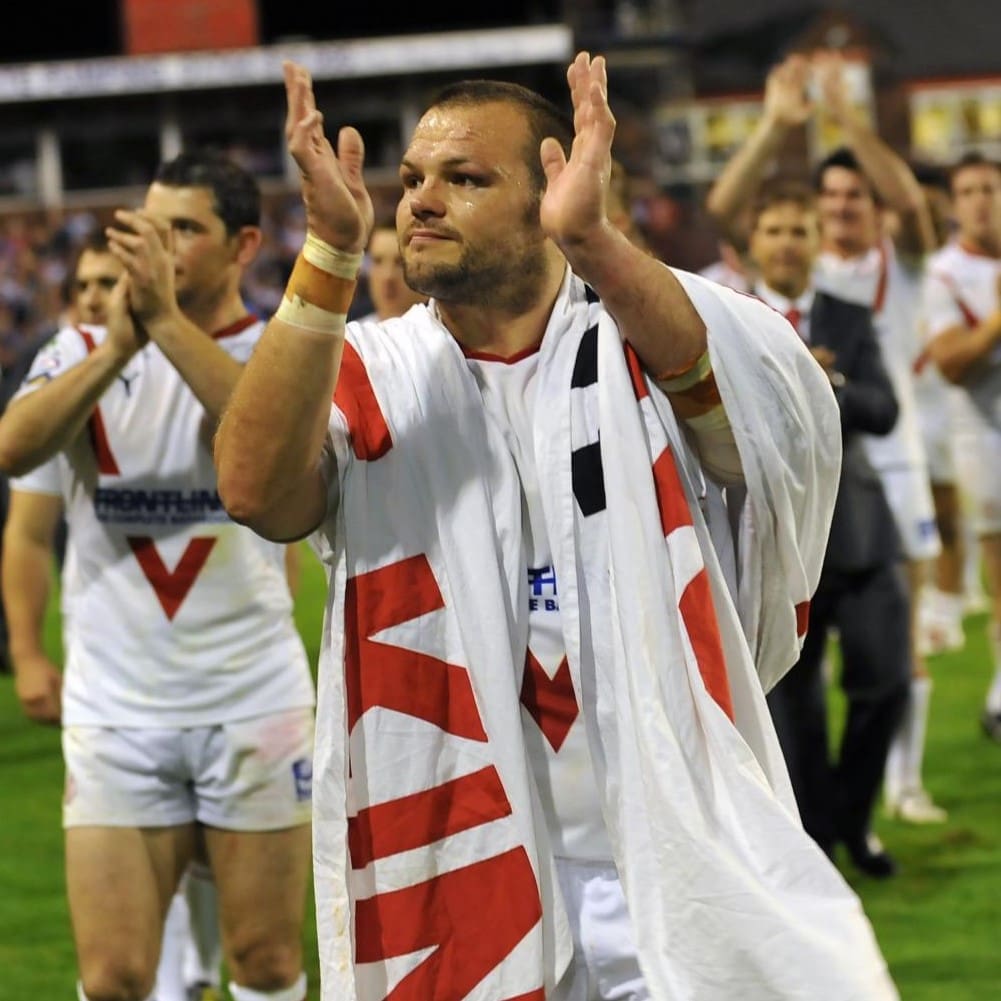 When the Saints made the move to the new stadium from the 2012 season, who would have thought that in 2023 James Roby would be still playing and leading from the front?
There could be no one else to take the number nine shirt following Cunningham's retirement, but whilst the two worked in tandem following Roby's debut in 2004. Keiron would start games and James would come on to make the most of tiring defences speeding up proceedings.
An Academy product, Roby is a shining example of what St.Helens is all about, developing talent and putting in hard work to achieve success and it did not take long for the former Blackbrook junior to earn silverware. Like Kez, Robes was recognized as Super League's best player to be named 2007's Man of Steel. Paul Wellens went on record this year saying whilst James won that accolade, he probably had ten seasons better than that!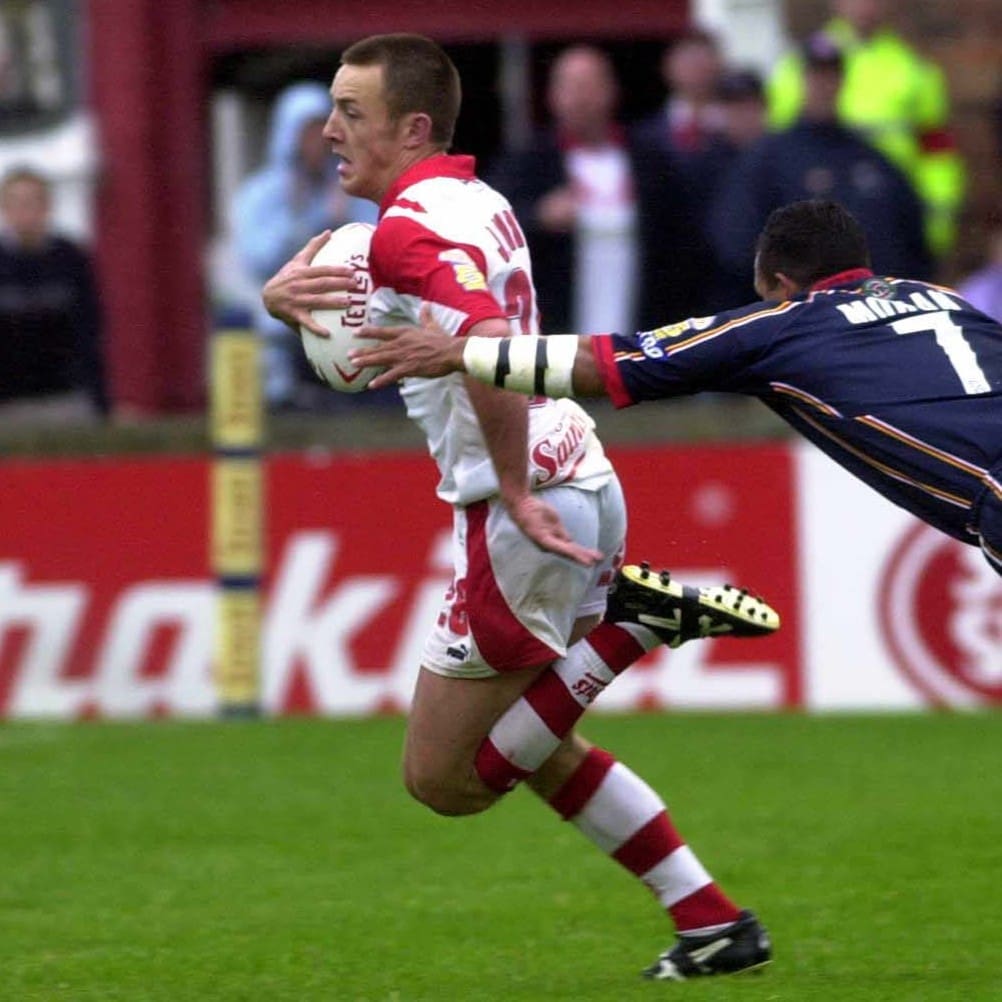 Mr Consistent, Roby has been the heart of the Saints team and never gave anything less than his absolute best every time he is on the field, he has been a quiet leader and one that lifted those around him. Strong tackling, exceptional passing, speed around the ruck – excellence in all was just the norm for James.
Roby played his role in the Saints winning an astonishing eight League Leaders' Shields, six Super League championships, four Challenge Cups, two World Club Challenges and seven Dream Team selections. As captain, Roby steered the Red V to; an unprecedented four-peat of league titles between 2019 and 2022, ending a thirteen-year wait for the Cup at Wembley, and our third world title, his second, coming sixteen years after his first.
Such an incredible career needed no further accolade but in his final campaign as a player, Roby became the Club's all-time leading appearance maker besting Kel Coslett's record which stood for 47 years. No man has made more appearances for the Saints than James Roby, and his record of 551 matches will likely stand for many, many decades to come. He ends his career as 'The Greatest Of All Time'.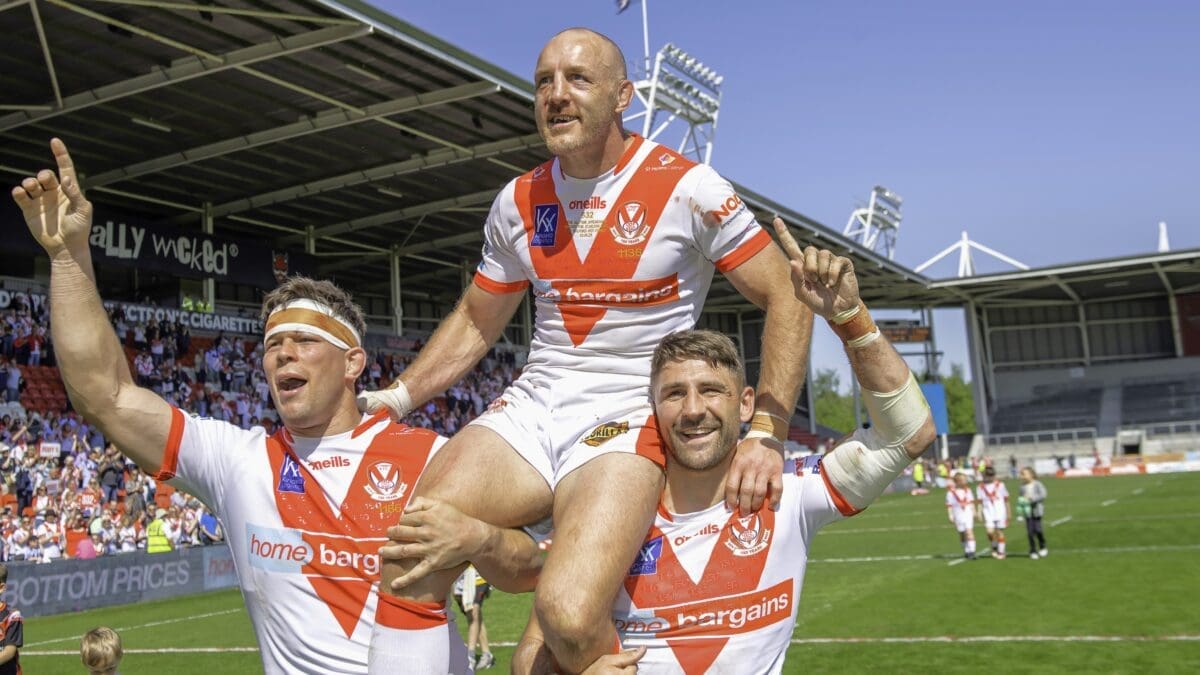 As stated at the start of this feature, to have had both Kerion Cunningham and James Roby, not only at the same time but one after the other too – we have been blessed.
Debate time: for your own all-time greatest Saints XIII side – who's your pick for the hooker position? It's likely James Roby or Keiron Cunningham…