One of our young Academy graduates, Jonny Vaughan is about to embark on his maiden pre-season within the First Team environment.
The 18-year-old back-rower-come-centre made no secret about his goal as a developing talent coming through the Saints system; he wanted to become a senior First Team player at his beloved St.Helens.
"I'm over the moon, I've spent my whole life being a Saints fan and having come through the Scholarship and Academy, to get the reward at the end of it is special," Vaughan told saintsrlfc.com.
The former Blackbrook ARLFC Junior has been strong with his performances in the Under 18s ranks over the past two seasons. Back-to-back Academy Grand Finals in 2023 and 2023, representing Lancashire in the Origin series, and the big achievement of being crowned Academy Champions this past September.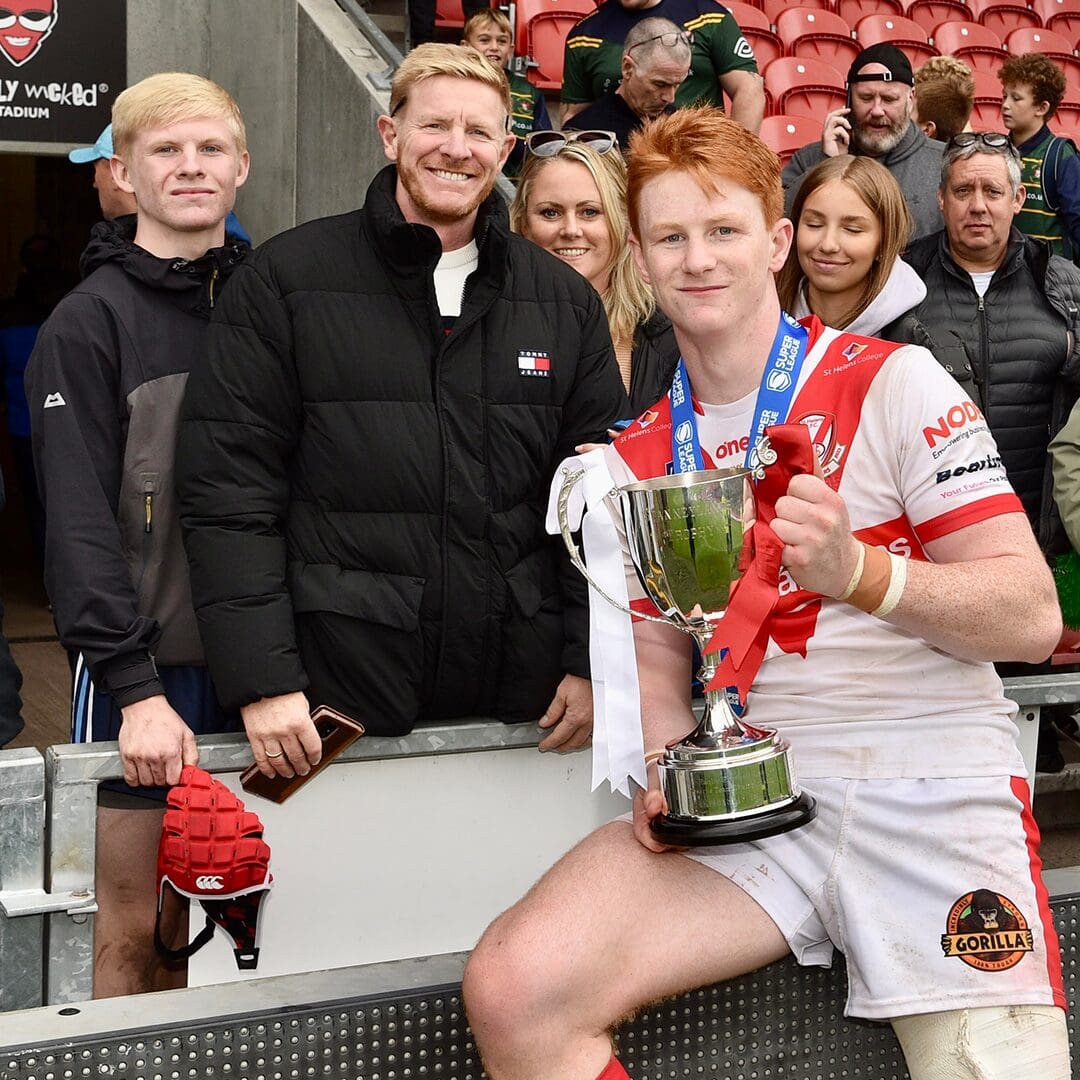 Former Saint Paul Anderson was clearly impressed with Vaughan and during the 2023 season named him England Academy captain for the mid-season international against France.
"That was a bonus for me because the main goal for me this year was to get the chance to be in the First Team environment with training sessions, and then work hard on what I can do to get that call and earn a contract.
"England was a bonus but it was unbelievable, I remember when Paul (Anderson) told me and I couldn't quite believe it but the first thing I did was message the coaches at Saints because without them I would not be where I am."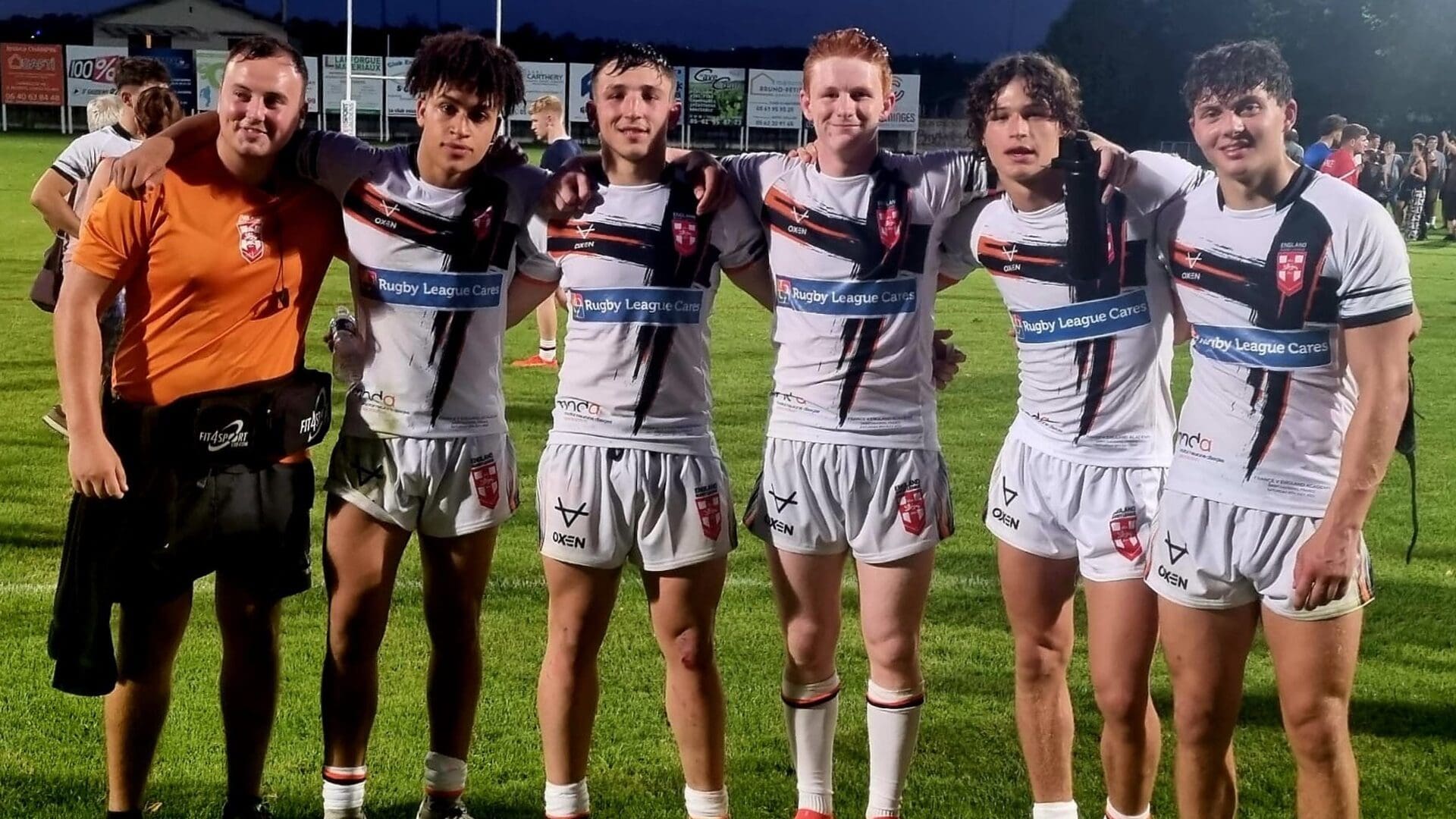 Vaughan was an ever-present in the Saints Under 18s title winning campaign in 2023, and to come up into Paul Wellens' squad with four more of his peers should make the transition easier.
"To bring so many players through in one year and from one team is a compliment to how good that Academy team was as a group. I think there are probably more who could have come through, and there are some who will go on to play Reserves and will get their chances to prove it.
"To come through as a group of five, gives you that support, you can relate to them when you're training and wanting to earn one of those playing shirts."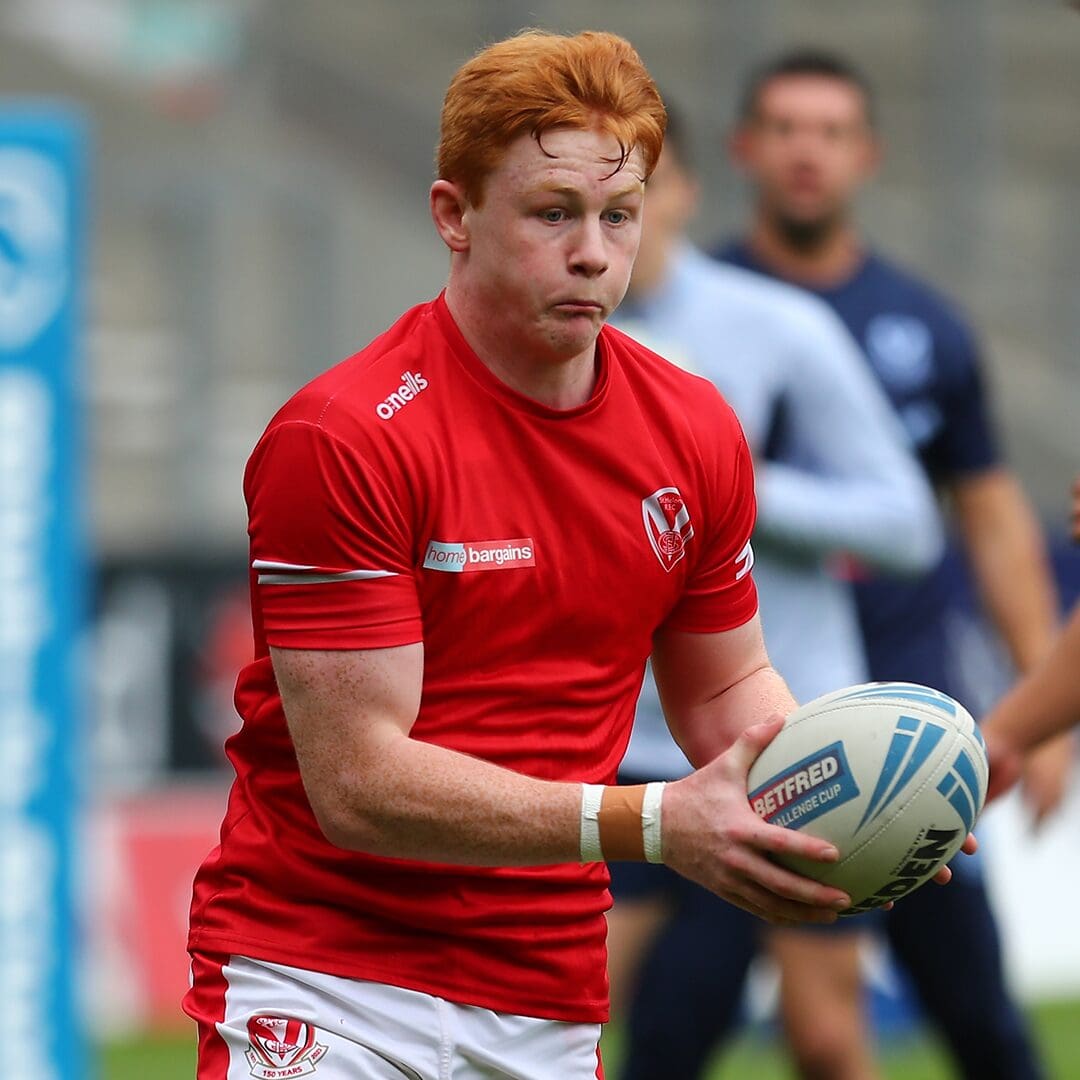 Aware of the tough task at hand to get himself into the matchday playing squad, Jonny is keen to learn from the more experiecned Red V men who also play in his positions, and previous training sessions have already proved highly beneficial too.
"I'm looking forward to working more with Batch (Joe Batchelor), Siro (Curtis Siroen), Sione (Mata'utia), now (Matt) Whitley, but then there's Percy (Mark Percival) and Koni (Konrad Hurrell) – who has took me under his wing and speaks to me quite frequently, he gives me little tips and advice.
"When we trained with Tonga the other week, he was there to give me pointers. The quality and experience at St.Helens in the First Team environment is probably the best you can get so, being able to train and compete with the best week in and week out is the only way forward."
MORE THAN JUST A GAME
Join The Saints in 2024 with your Membership 👇