As the Club prepares for the start of the much-anticipated 2022 Betfred Super League Season, we wanted to give Members and Match attendees all the information they need in advance of the start of the season.
Following the Government's announcement to introduce Plan B measures, to limit the spread of the Omicron variant of Coronavirus, new rules on attending matches in England have been introduced from the 15 December 2021.
All supporters over the age of 18 must read the guidance linked below and follow three key steps before attending any match.
Please click on the image below to view the full guidance.

Once you have read the information, you can then complete your COVID declaration, detailed in the guidance via the below links:
Member Season declaration – click here to complete
Matchday Attendee declaration – click here to complete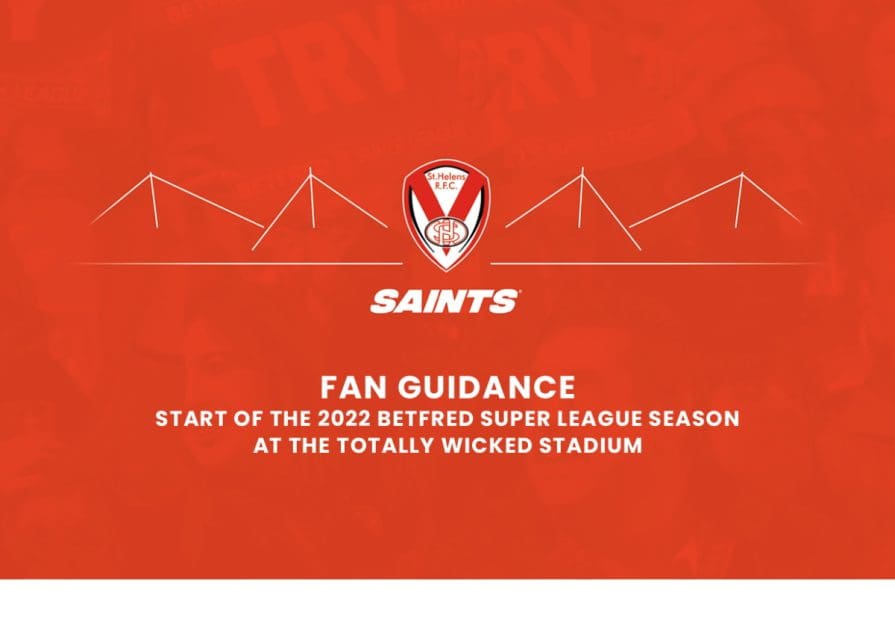 Please be aware that the Ground regulations of the Totally Wicked Stadium have been adjusted and augmented for the 2022 season to ensure compliance with all Government mandated Covid-19 social distancing guidelines and restrictions in place at the time of each fixture.
Attendance to a fixture constitutes acceptance of these regulations in full. These can be viewed here.