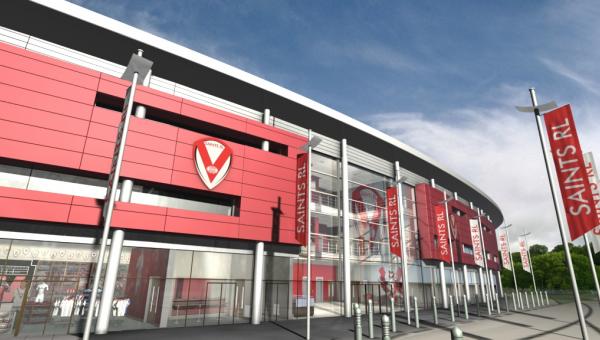 WANT to see Saints new stadium grow in front of your eyes?
Then click on www.the-new-sthelens-stadium.co.uk and find out the latest on the project.
You can view live webcams showing up to the minute activity on the former UGB Glass site and see landmarks in the scheme which is set to be completed by the end of October 2011.
Barr Construction will keep the site updated on a regular basis, depicting the many stages of the new 17,980 capacity venue and surrounding development.
Details of the new stadium scheme, a 3d wallkthrough, how to secure your season ticket and the fantastic Saints Premier Club Seats can be found here.