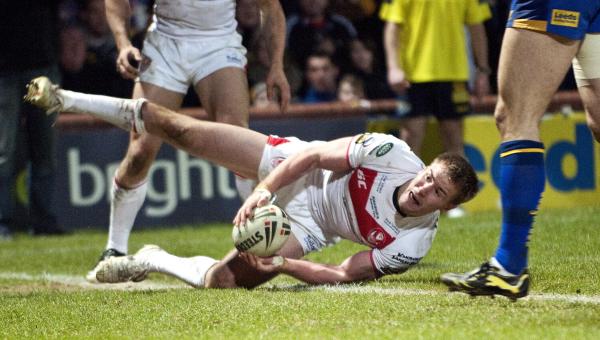 SAINTS boss Royce Simmons spoke about his side's professionalism after the 30-16 win over Leeds Rhinos on Saturday.
"You are always happy after a win… you are happy for about 24 hours and then it starts again," he said. "I was happy with the attitude of the players, the week was very positive, it was a very enjoyable week and the boys brought a lot of energy to training and trained really well. Our ball control was very good, we were patient and our defence was super.
"We didn't let last week get us down, we have been very professional and handled the situation well."
Simmons was particularly happy with the form of Jonny Lomax and Lee Gaskell, who ran the match from the half back berths.
"Jonny did really really well. He only did two training sessions with us because he was away with the English Knights. I was sitting with him on Tuesday night having a coffee saying can 'you do this can you do that' and explaining things to him.
"I said I'll make it really easy for you and just let you play this role and he said 'no Royce I want to keep playing the way the halves have been playing, I want to keep that responsibility'.
"He handled himself very professionally and he's a boy with a very big future. He's played full back, left centre and has now played in the halves… and besides all that he is a good young kid too."
Saints next match is this Friday when they host Bradford Bulls – tickets are now on sale from Saints Town Centre store, by calling 01744 455 052 or logging on to the Saints Superstore.