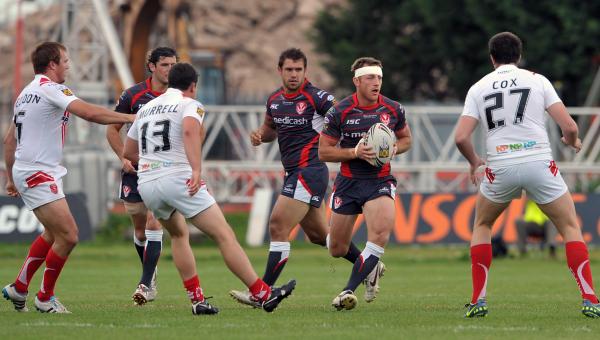 JAMES Roby has been speaking about his third inclusion in the Dream Team.
The hooker was named in the side once again after a stellar season in the Red Vee.
"It is a great honour to be part of the Dream Team and surrounded by such great players," he said. "This year all the names are on the jerseys too and it is superb to be listed amongst some of the great players from the past.
"Of course the St Helens players stand out for me on this shirt and it's fantastic to be on this shirt with some of the players I used to admire growing up.
"Every player doesn't take individual accolades without thanking his teammates and I'm the same. They have helped me get this award and we all work hard for each other. It is a team effort at the end of the day.
"We'll need to have that spirit on Sunday. Games against Wigan are always massive games and to have it at the DW and it being a playoff makes it bigger. It will be a great spectacle and we want to turn up and bring our A game.
"We've lost four times to Wigan and it's not happened for a number of reasons this season. They have performed better than us and got the results. I'm not sure that really matters as the playoffs are a different competition. We can't forget those defeats but we will be focussed for the game in hand.
"We know if we lose we aren't out and that is a weird situation. But we are going to the game to win it. We are under no illusion and know the task. We have had a full week to prepare and we want to put in a top performance.
"The fans will travel over there in numbers and to do it for them would be brilliant."