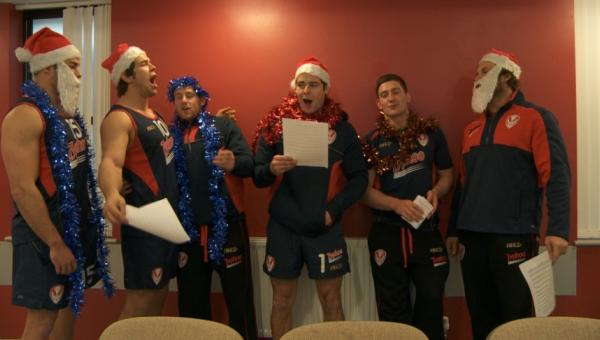 SAINTS and Super League players from across all 14 clubs have been getting into the Christmas spirit to help raise funds for the RFL Benevolent Fund by lending their skills to a video remake of the classic Christmas carol, The Twelve Days of Christmas.
Each club in the Super League have taken on the challenge of singing one verse of the carol and the video production and you can see the video here.
With all proceeds generated from the video set to go to the Benevolent Fund, which provides support to individuals whose lives have been seriously affected through injury and illness, players across the country have been quick to test their soprano skills in front of the camera.
To watch the Super League's Twelve Days of Christmas video click here.
To donate to the RFL Benevolent Fund click here.