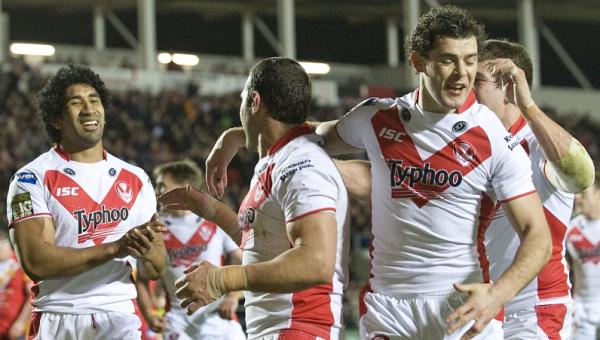 HAVE you checked out the Fanzone recently?
In the last week we've uploaded new podcasts, video clips and highlights of recent matches.
Tommy Makinson and Gary Wheeler talk about the loss to Catalans here and speak about the season ahead and their futures.
There's highlights from the season's games so far and this year's podcasts too.
So what are you waiting for, log on here to find out more.
Saints online community is also growing.
We have nearly 8000 followers on our Official Twitter Site – @Saints1890 – and more than 10200 on our Official Facebook site.
You can also see our videos on our Official Youtube Channel.
All links are available via the toolbar on the bottom of your screen.