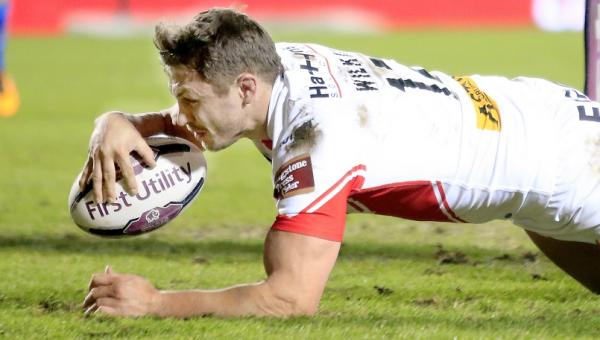 JON Wilkin is calling for Saints 'best performance of the season' when his side head into the Wolves lair this Thursday.
They may be in good form with 11 wins from the last 12 but will need to be a lot better in the semi-final if they want to progress according to the club's captain.
"We wanted to do well in the Super 8s and come into this game in decent form," he said. "We can take confidence from that run going into the semi-final but we know we will need to be at our best and probably produce our best performance of the season to progress.
"We have a good track record at Warrington and enjoy playing there. But the confidence we take in has to come from our record over the last three months.
"Hull and Warrington have set the standard this season and we have a chance to upset what many think will be the result.
"They have had a great year and have been rewarded. They are a dynamic team and narrowly missed out in the cup final. We are aware of their strengths and we are planning and plotting to turn them over to get to Old Trafford.
"Outside the group we have bene written off but what people believe outside doesn't reflect our confidence and belief. I don't mind going into the game as favourite or underdogs because the margin between the two sides is tiny anyway."
If Saints needed any motivation ahead of the game they could look to the success of their unbeaten 19s who won the Grand Final on Sunday.
It's something that hasn't gone unnoticed by the senior players in the squad – including Captain Wilkin.
"It's a fantastic achievement," he added. "For some it would be their last game whilst some will join the first team squad and have an opportunity for a career in the game. The challenge they now have is to become the next internationals at St Helens. We need that next crop to come through.
"The challenge for them is to be hungry and have enough desire to smash their way into the first team, then the Dream Team and an England shirt.
"The result is fantastic for the club and deserves to be celebrated but now they need to be the best they can be as an adult against the best of Super League."
Very limited tickets remain on sale for Thursday's game from the Ticket Office, via 01744 455 052 and online.