Our countdown to the Betfred Challenge Cup continues with another Cup memory thanks to Saints Heritage Society.
Entry of the Gladiators!
St Helens 21 Wigan 2
21st May 1966
Saints, in the red vee, are led out by Chairman Harry Cook and Captain Alex Murphy. The Wigan Captain was St Helens-born Eric Ashton, later Chairman of St.Helens R.L.F.C.!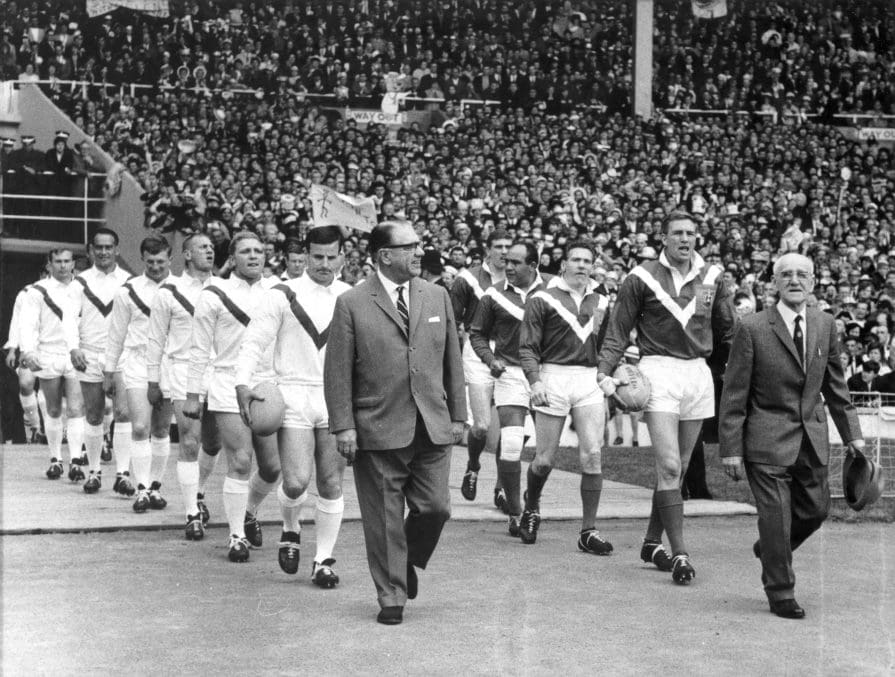 Click here to see who wore the famous Red Vee on that famous day.