It's back-to-back trips to West Yorkshire for the Saints, with a visit to the Be Well Support Stadium on Sunday to face Wakefield Trinity on Sunday, with kick-off scheduled for 3pm.
AWAY TICKET & COACH TRAVEL INFORMATION
Tickets have been allocated in the West Stand of Belle Vue with all tickets designated as standing.
Tickets are available online at eticketing.co.uk/saintsrlfc or at the Saints' Ticket Office until 12pm (when ticket collections will stop and move to Wakefield) on Saturday, 2nd September.
Full ticketing and coach travel information for this fixture can be viewed HERE.
SQUAD NEWS
Paul Wellens welcomes to his squad two senior players with Matty Lees back available after serving his two-match suspension and Konrad Hurrell who could mark his return following a calf injury that ruled him out of the last four Saints games.
Click on the image below to read more about our Squad News!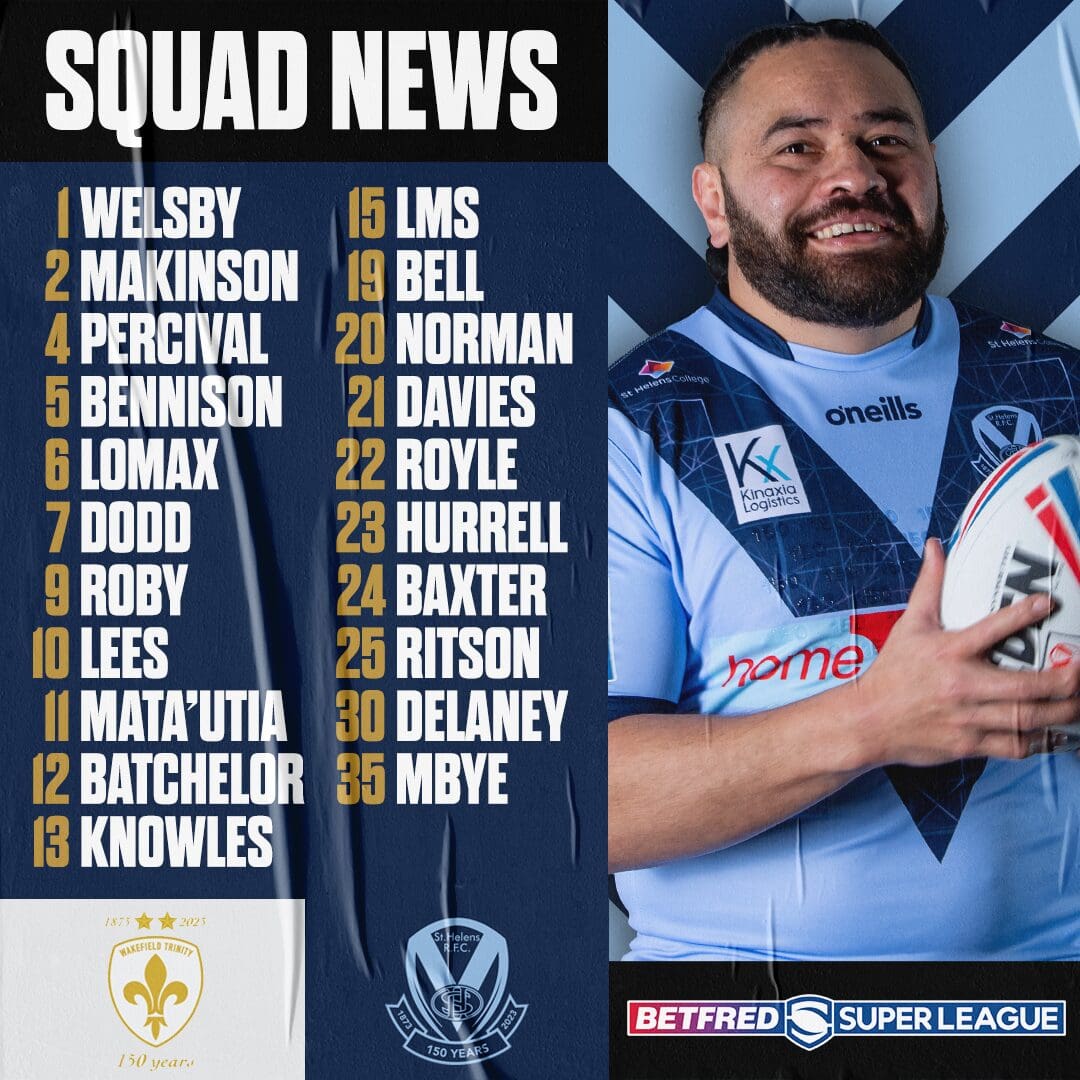 Wakefield Trinity's 21-man squad vs St Helens
5. Tom Lineham, 7. Mason Lino, 8. Eddie Battye, 9. Liam Hood, 11. Matty Ashurst, 13. Jay Pitts, 15. Liam Kay, 16. Josh Bowden, 17. Renouf Atoni, 18. Lee Kershaw, 19. Kevin Proctor, 24. Sam Eseh, 25. Sam Eseh, 33. Will Dagger, 34. Innes Senior, 37. Luke Gale, 38. Jack Croft, 40. David Fifita, 41. Romain Franco, 42. Hugo Salabio, 43. Josh Griffin.
NEXT UP AT HOME: HERITAGE CELEBRATION

THE REST OF ROUND 24 IN SUPER LEAGUE
Friday
Hull KR 26-18 Catalans Dragons
Leigh Leopards vs Huddersfield Giants – Match Abandoned (16-12 – 48 minutes played)
Wigan Warriors 26-8 Salford Red Devils
Saturday
Hull FC 12-28 Leeds Rhinos
Warrington Wolves 66-12 Castleford Tigers
WELLENS PREVIEWS FACING WAKEFIELD
The Saints Head Coach discusses the latest regarding his squad, with prop forward Matty Lees back available following his two-match suspension, and Konrad Hurrell possibly back too following an injury which have kept him on the sidelines.
Saints TV subscribers can watch Paul Wellens' preview in full!
THE RECORD AGAINST THE TRIN
Last ten meetings
St Helens 38, Wakefield 0 (SLR6, 31/3/23)
St Helens 18, Wakefield 34 (SLR26, 29/8/22)
Wakefield 12, St Helens 13 (aet) (SLR20, 24/7/22)
St Helens 20, Wakefield 4 (SLR3, 25/2/22)
Wakefield 14, St Helens 30 (SLR14, 9/7/21)
St Helens 34, Wakefield 6 (SLR3, 16/4/21)
St Helens 48, Wakefield 6 (SLR9, 15/10/20) (at Halliwell Jones Stadium, Warrington)
Wakefield 16, St Helens 20 (SLR15, 9/10/20) (at Emerald Headingley, Leeds)
St Helens 26, Wakefield 6 (SLR24, 2/8/19)
St Helens 48, Wakefield 10 (CCQF, 1/6/19)
Super League summary
St Helens have won 46 matches against Wakefield Trinity, whilst our hosts on Sundayhave won on 10 occasions.
St Helens highest score against the Trin came back in 2005 at home, winning 64-16, whilst the widest margin was also in 2005 but that was a 60-4 victory.
WHAT KIT WILL SAINTS BE WEARING?
As Sunday afternoon's game is an away fixture St Helens will be wearing our 2023 Away Kit, which in our milestone 150th year, features our club's traditional colours of sky blue and navy, with a classic deep V design along with some finer details, including our 150 year crest.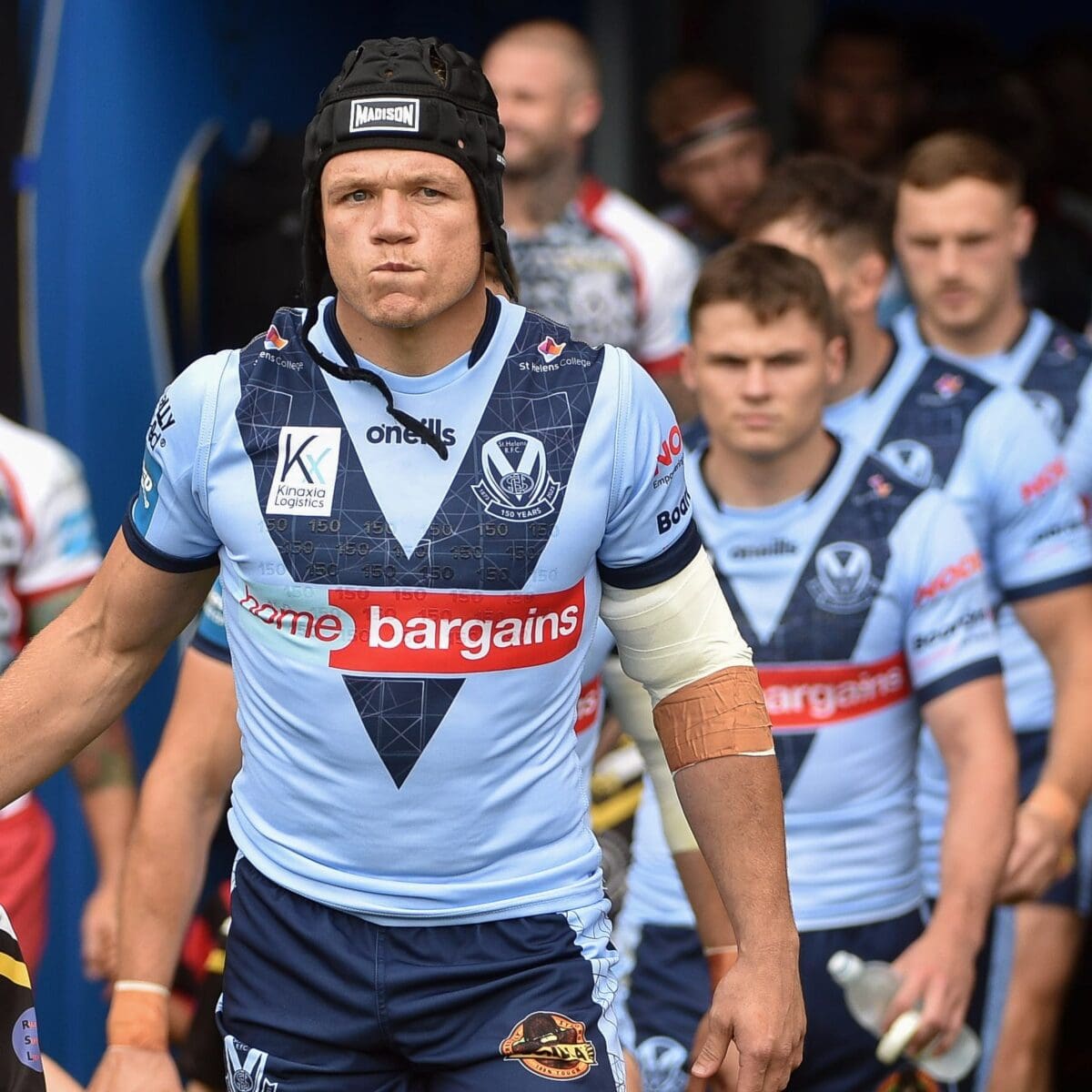 Pick yours up online by visiting saintssuperstore.com!
WHO WILL BE THE MAN IN THE MIDDLE?
M. Griffiths will be the referee for Sunday afternoon's fixture, and he will be supported by Touch Judges J. Smith and N. Horton, and In Goal Judges T. Gibbs and J. Stearne.
PLAYER PREVIEW
Despite their league position, Sunday's hosts Wakefield Trinity have quality players in their ranks and given their situation in the relegation battle they will be eager to get the win over Saints on Sunday. However, it is a similar scenario as the one the Red V faced last week at Castleford Tigers, as Dodd discusses…
Watch the player preview with Doddy on Saints TV!
A LOOK AT THE OPPOSITION
Super League survival is no new challenge for Wakefield Trinity, they've been there and done it – but will 2023 be one challenge too far?
2023 has seen a lot of change for Wakefield, none bigger than the building of their new main stand at Belle Vue which will be a huge economical boost for the club. Mark Applegarth is in charge as Head Coach after replacing Willie Poching, and on the field they had lost big club figures such as Jacob Miller, Tinirau Arona and David Fifita (but more on him later). Coming into their squad though were the likes of; Kevin Proctor, Morgan Smith, Renouf Atoni and Samisoni Langi.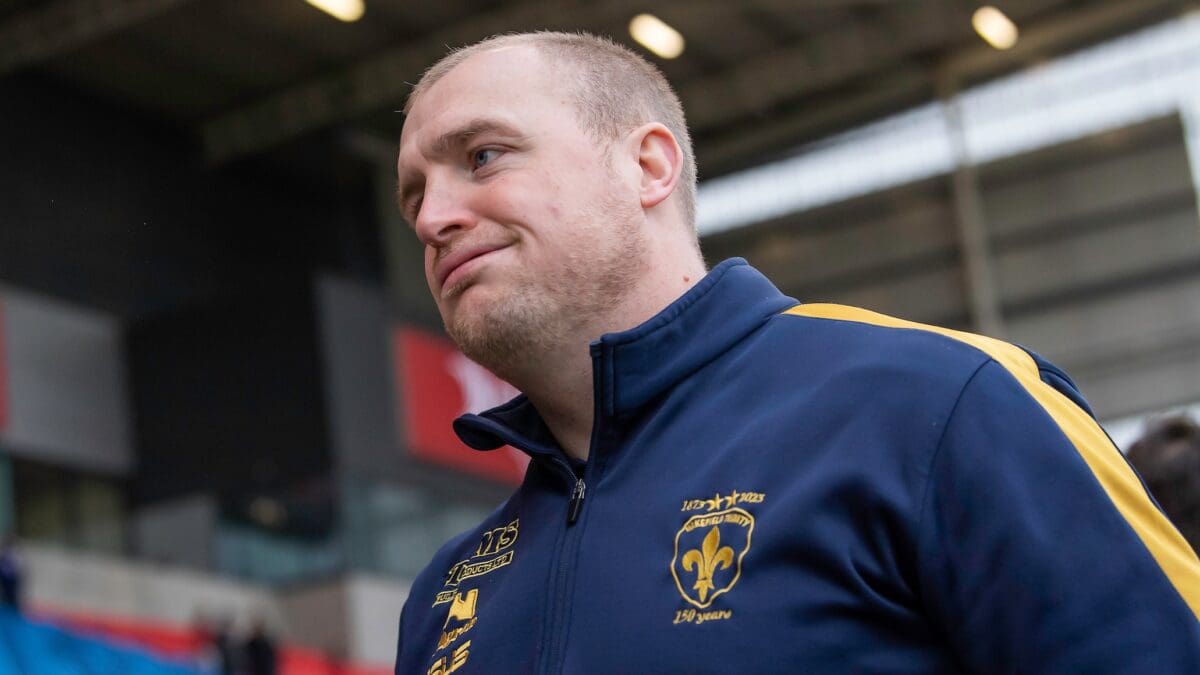 The season began in disastrous fashion for Wakefield, losing their first 14 matches in a row, and it has seen them make a number of additions to their squad. Will Dagger, Luke Gale and Josh Griffin all mde the mid-season move to join, alongside a whole host of loan moves, but the headline signing was the return of Wakefield fans' favourite David Fifita, who has a desire to help keep the club up and cement his name in the Club's folklore.
The Big Bopper's arrival was timed well with Trinity finally getting their first points of the table by beating Leeds Rhinos at home in June. That result appeared to be just the spark that the players and supporters needed heading into the second half of the season. After beating Leeds, Wakefield secured three more successive home wins over Salford, a golden point win over Wigan, and a demolition job over Warrington which saw Daryl Powell lose his position as Wire's boss.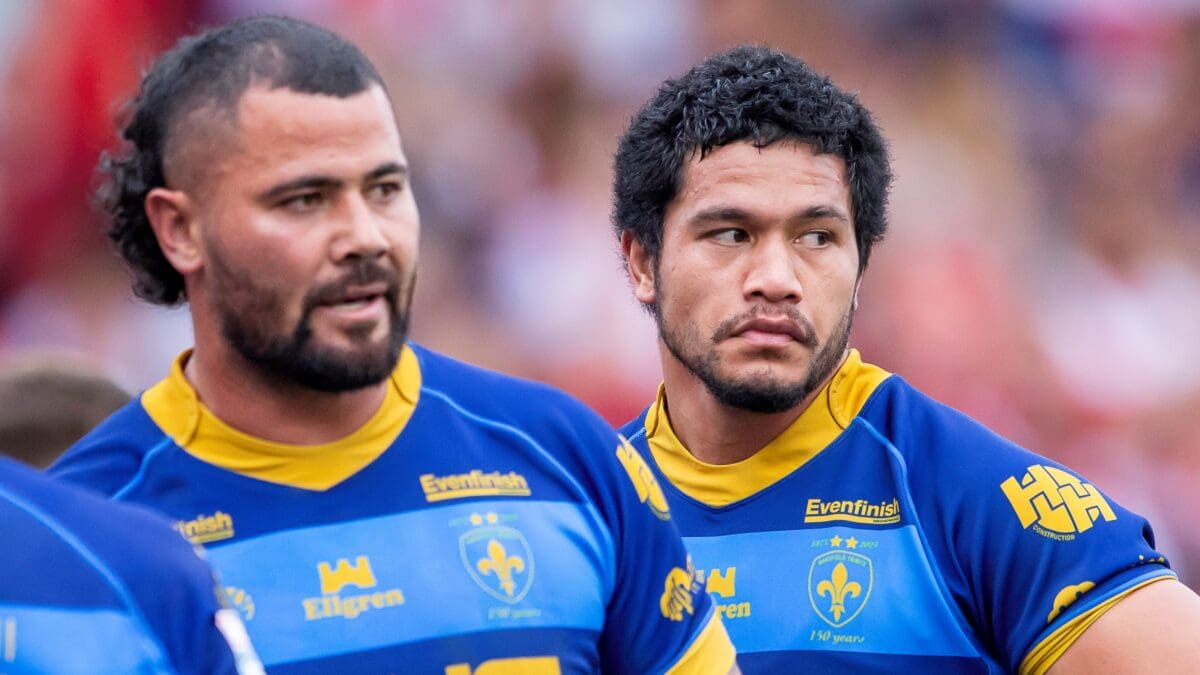 So heading into August, with renewed optimism, the Trin were tied on points with 11th placed Castleford which set-up their mammoth home game against the Tigers a fortnight ago. But under their new boss Danny Ward, Cas got their most important victory of the year by beating their local neighbours 12-28 and giving them the advantage, for now, in the relegation dogfight.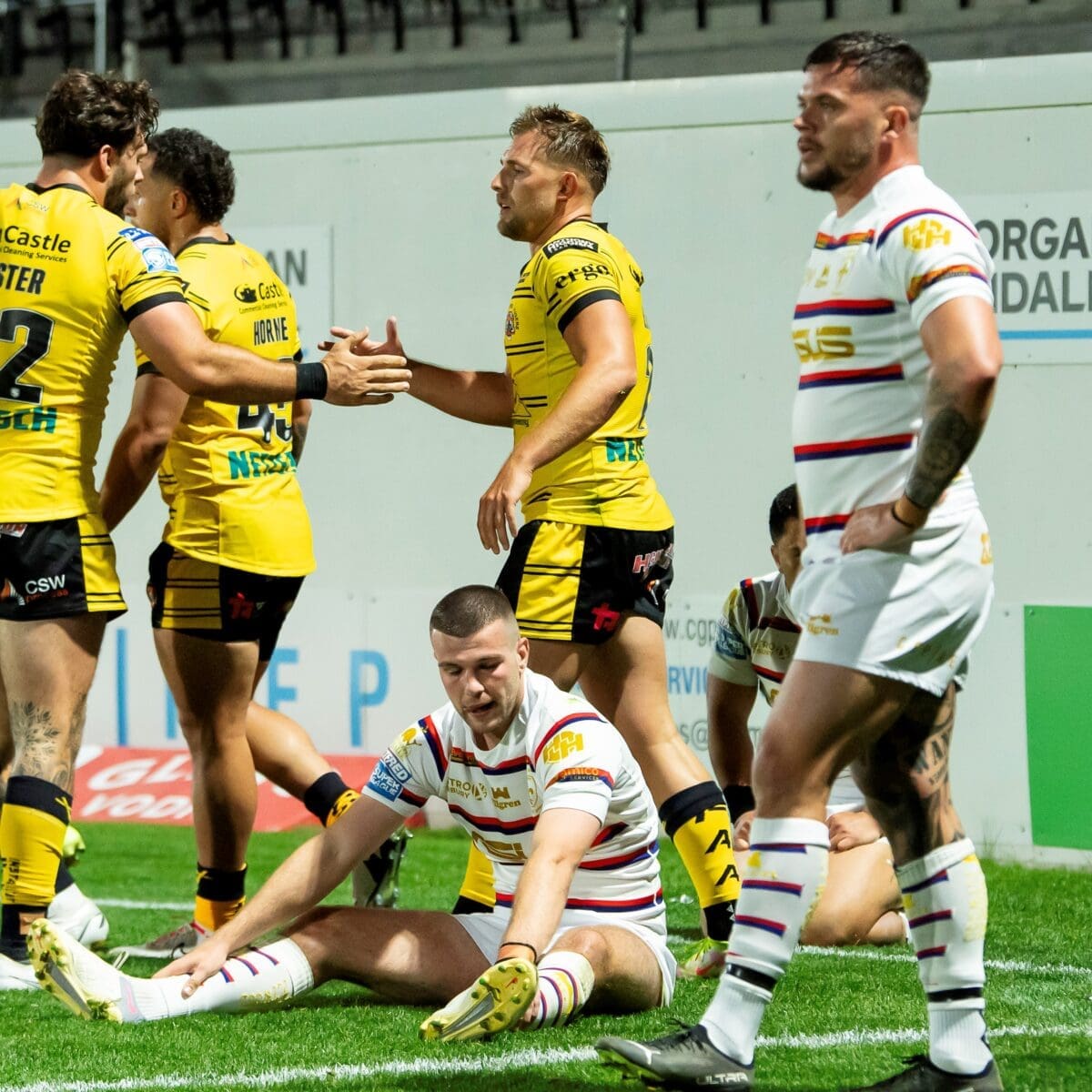 St.Helens put the Tigers to the sword in the first half of last week's match which was enough to get a Red V win, but Wakefield could not push back to get level on league points by falling 20-0 to Salford away.
Now onto Sunday then… the hosts are desperate to fight for their spot in the top-flight, in front of their own fans, and with Saints wanting to confirm their place in the play-offs and further cement a spot in the upper table – both sides head into the fixture highly motivated.
Remaining fixtures for Wakefield:
St Helens (H), Catalans Dragons (H), Leigh Leopards (A), Hull KR (H).
HOW CAN I FOLLOW THE GAME?
Wakefield vs St Helens will NOT be televised or broadcast to watch, but Saints will be covering the match in full across our live Match Centre where you can find out the team news, follow live game updates, get behind the scenes photos and catch up on all the stories of the game.
Our club social media accounts will also keep supporters updated. Follow us on: Twitter | Facebook | Instagram
Highlights and the full match replay will be available for Saints TV subscribers.