On the 19th of November, St.Helens R.F.C. will celebrate the anniversary date of our Club's founding, and as we move towards that special occasion we are exploring our famous history.
It's Day 4 of our 15 days of heritage ahead of the #Saints150 date, so we're highlighting one of rugby league's greatest-ever players.
Mal Meninga – who wore the famous #4 Red V shirt in 1984 into 1985.
Paying around £30,000 for his services, the big and powerful Australian centre was a man very much in demand, especially following the Kangaroos tour back in 1982, and Saints saw off competition to his get signature, as well as also bringing in his club-mate Phil Veivers too.
Big Mal's debut did not disappoint, scoring two tries and kicking two goals against Castleford in early October of 1984, he simply lit up Knowsley Road with his skill, pace, and fierce tackling. The impact of Mal coming into the St.Helens side lifted the team to go and fight for major honours.
In late October, Saints took on Wigan at Central Park for the Lancashire Cup. Meninga made his presence known, scoring two brilliant tries to ensure we won the trophy on Wigan's own patch. It also meant the Club winning the country trophy for the first time since the late 1960s.
Whilst he only played 31 times for Saints, Big Mal notched up 28 tries and 8 goals and earned a second piece of silverware in what would be his final match for the club. The Premiership Final against Hull Kingston Rovers, the league champions, in which he scored two long-range interception beauties at Elland Road in Leeds.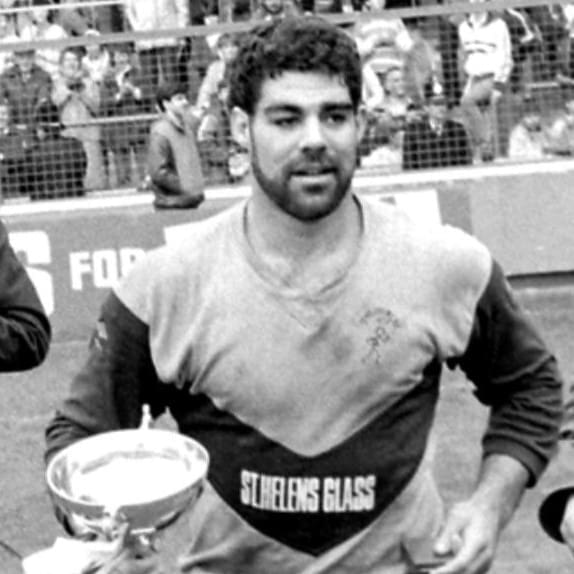 Unfortunately, Meninga never managed to get a second spell at Knowsley Road, something he himself has described as one of his regrets. However, Mal will always be remembered by Saints for being one of our greatest-ever overseas players, and possibly one of our greatest centres ever…
To say there can be debate about who takes your own all-time greatest Saints centre positions would be putting it lightly. Meninga could be in that conversation alongside the likes of Hall of Famers; Billy Benyon, Harry Cook, Paul Loughlin or Paul Newlove – to name just a few!