Over 1,200 First Team players have taken to the field for St.Helens' First Team since our opening fixture as part of the Northern Union against Rochdale in 1895.
Every player who has made a match appearance for our Club in a competitive First Team or Women's fixture has been assigned their very own Heritage Number that is unique to them and ties them to the Club forever.
The Club would like to say a big thank you to the Saints Heritage Society and its contributors for all their hard work and assistance as we display all our Heritage Numbers on our club website. If you would like to find out even more about any historical St.Helens player then you can visit the website: saints.org.uk.
The first-ever player to have a Heritage Number associated to them is Tom Foulkes (#1) who was part of that very first Northern Union Saints fixture on Saturday, 7th September 1895. Following the formation of our St.Helens Women's side, 55 women have taken to the field in the famous Red V which began with Tara Jones (#1) in 2018. You will find our Women's Heritage Numbers listed below the Men's on this page.
Modern-day Heritage Numbers are now issued from competitive debuts, meaning in competitions such as Super League or the Challenge Cup. If there is an instance where more than one player debuts for St.Helens R.F.C. in the same match then Heritage Numbers are assigned by position order*.
*(Fullback, right wing, right centre, left centre, left wing, stand-off, scrum half, open side prop, hooker, blind side prop, open side second row, blind side second row, and loose forward.)
Every Saint has their number listed below alongside them, so take a look and which number your favourites have assigned to them.
ST.HELENS R.F.C. – HERITAGE NUMBERS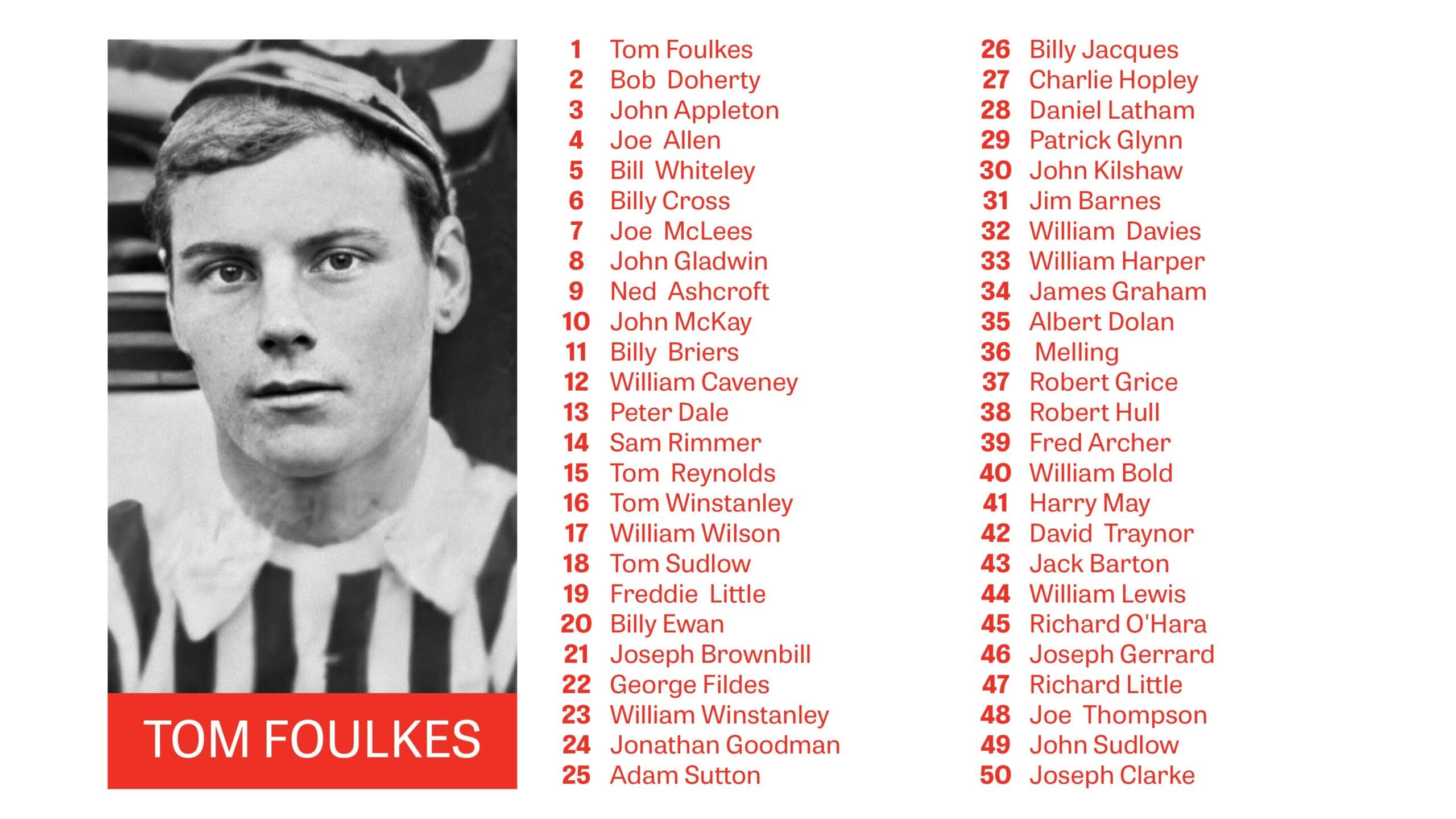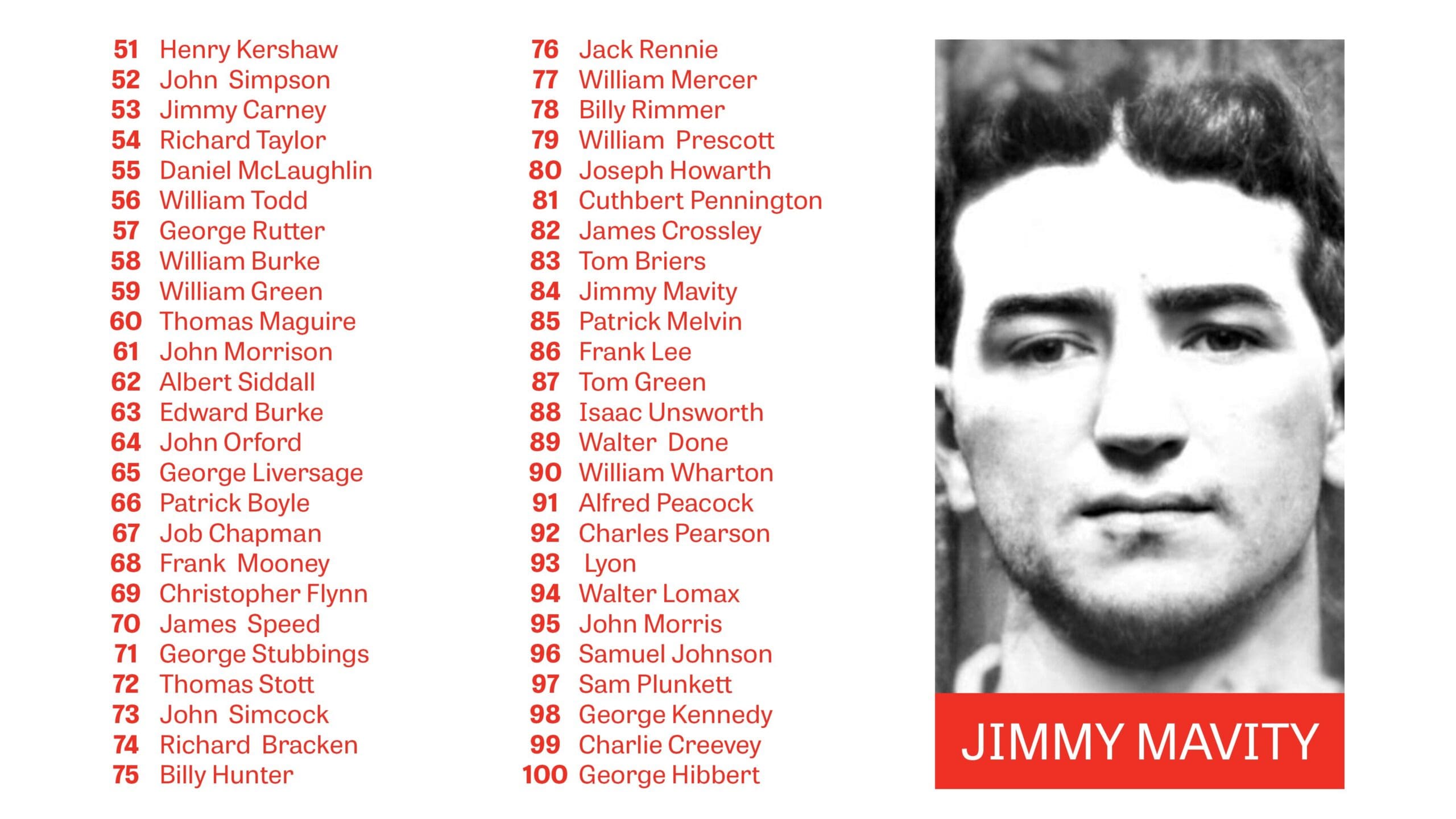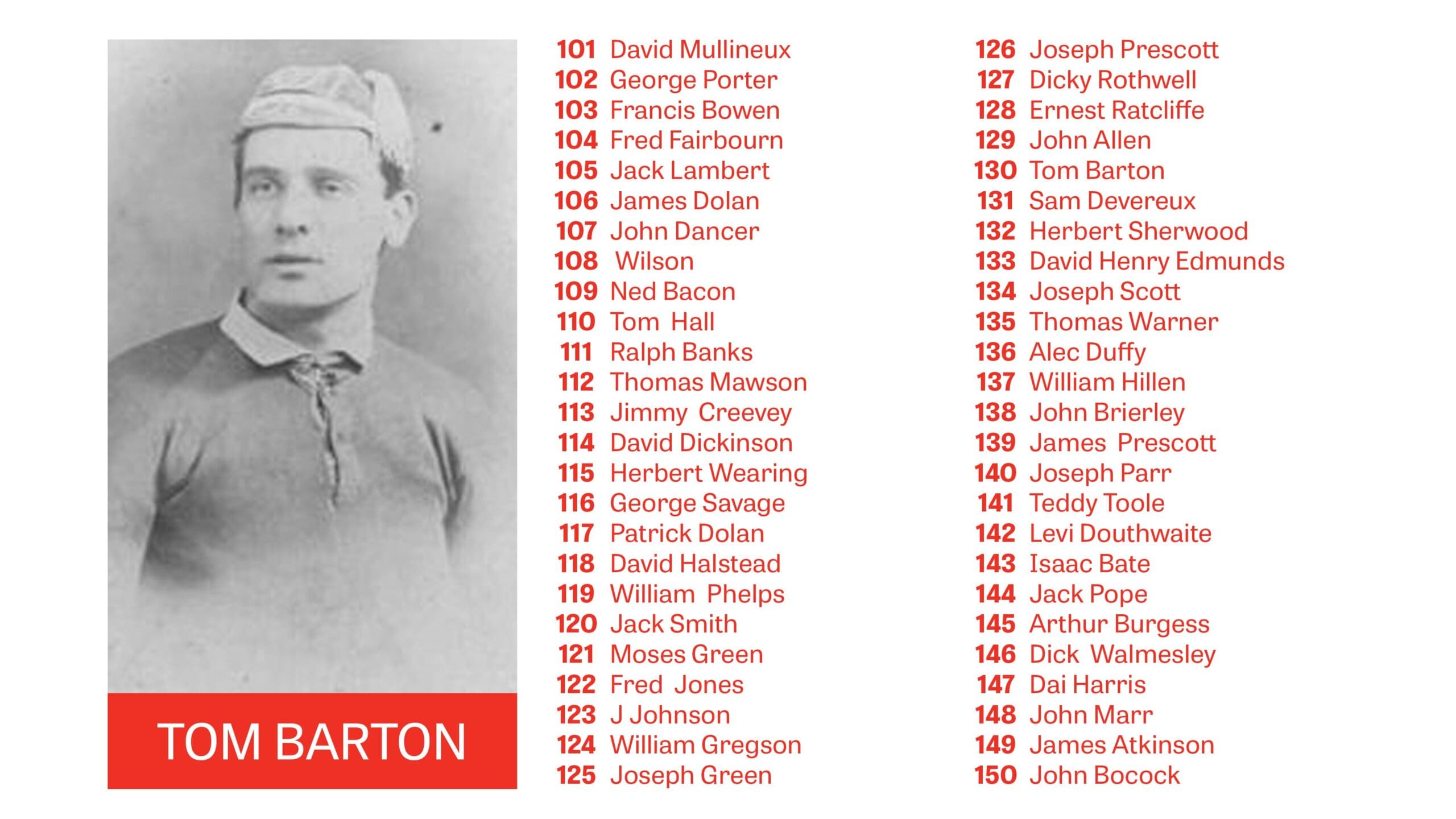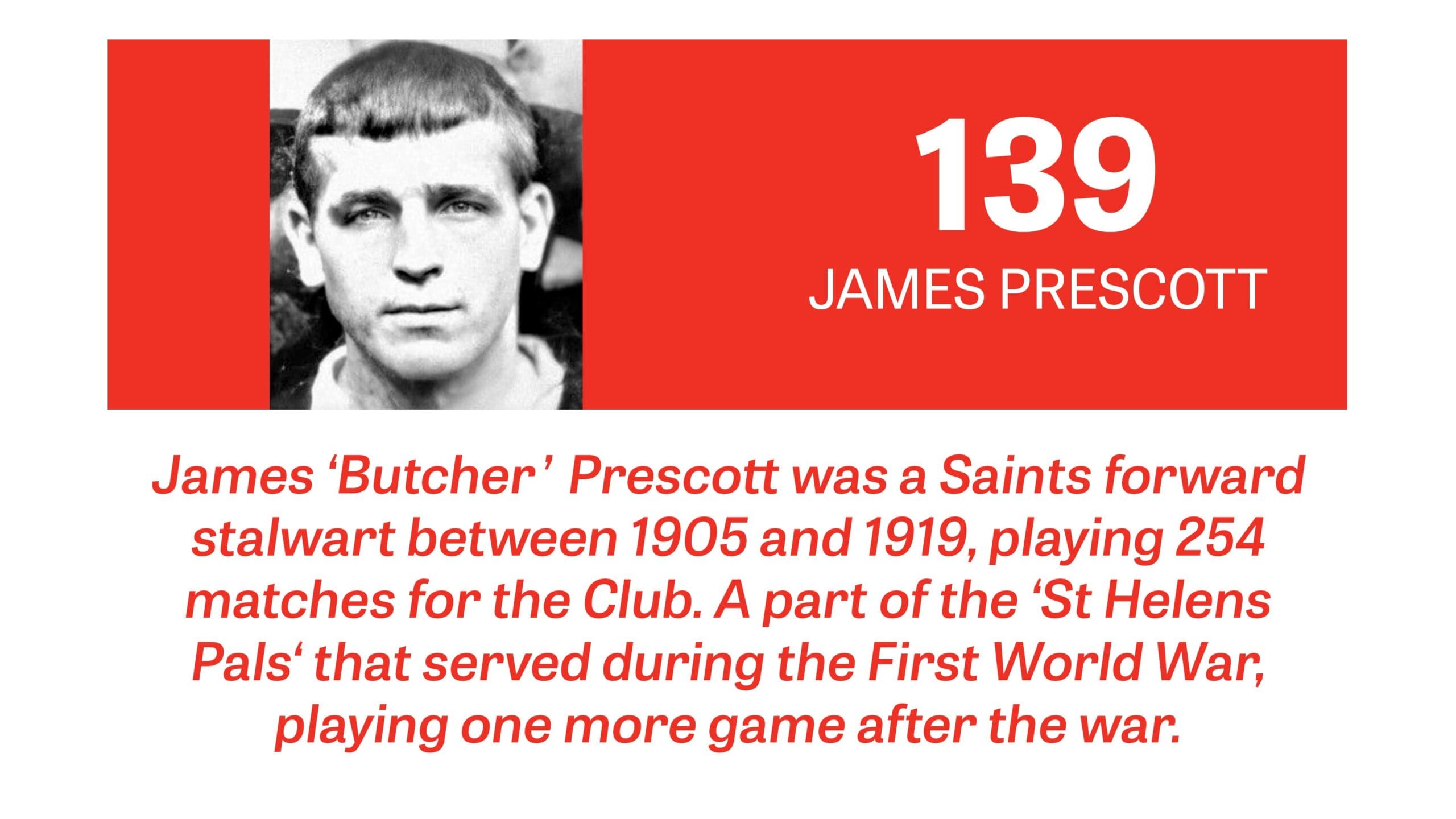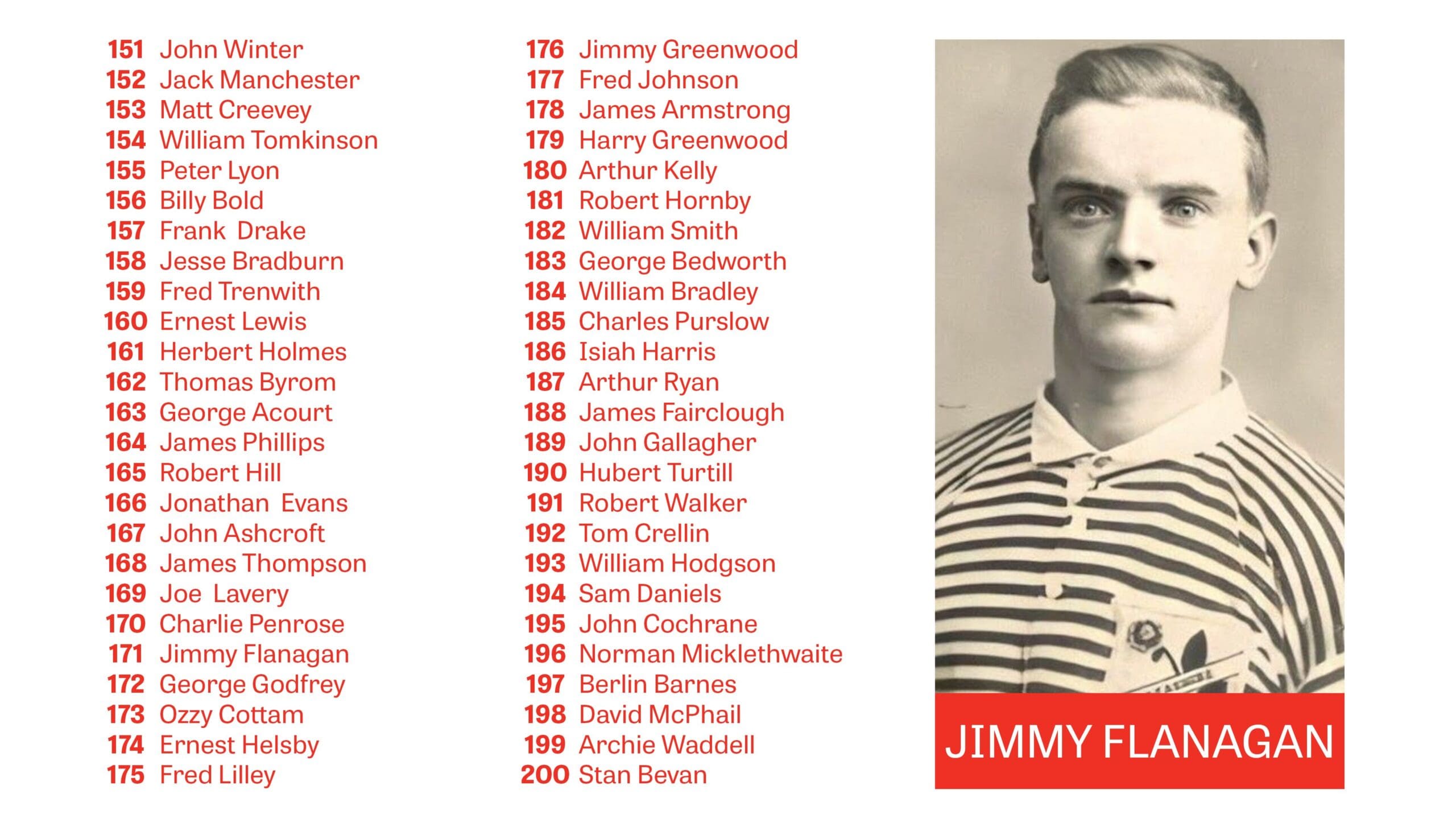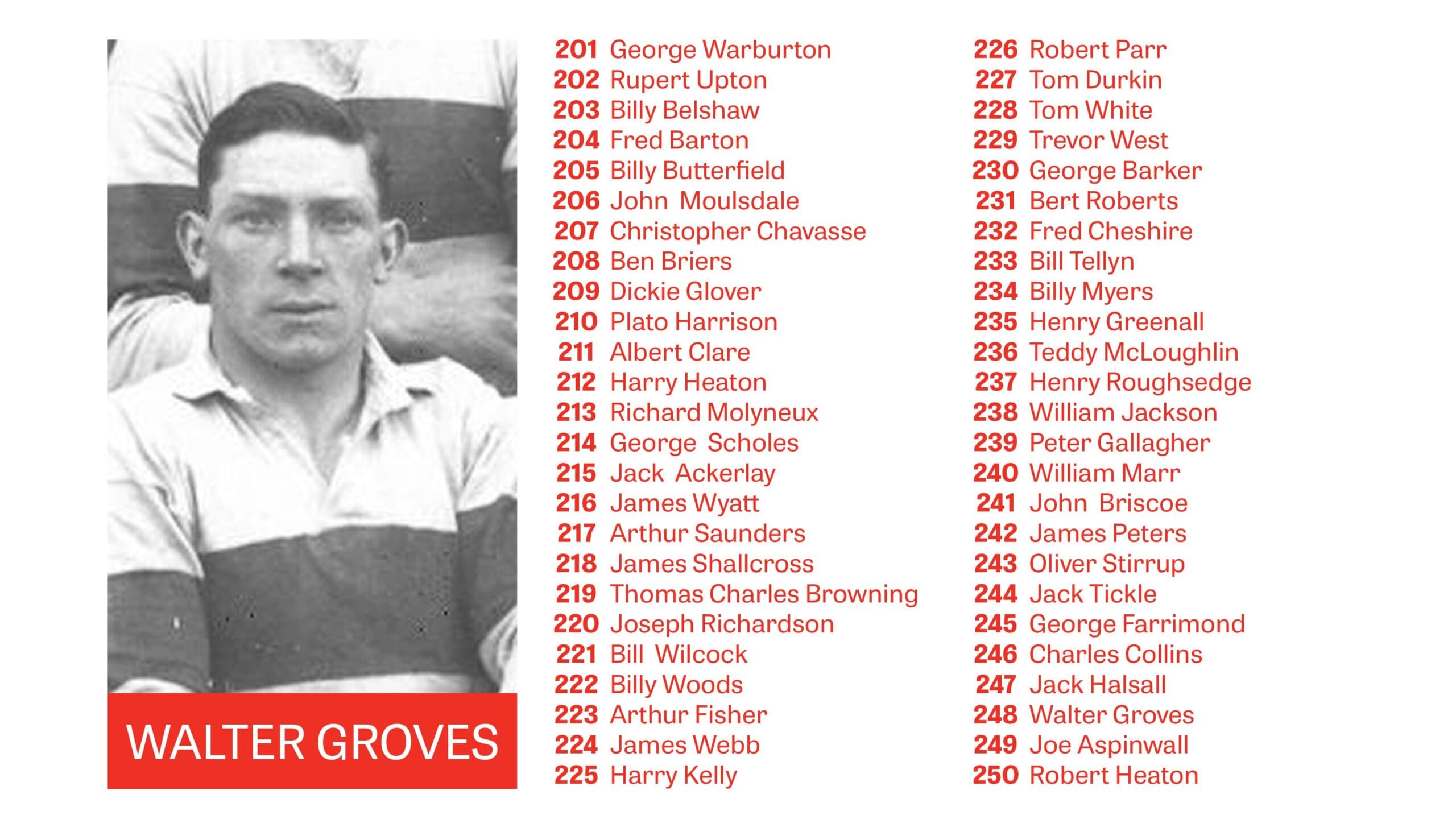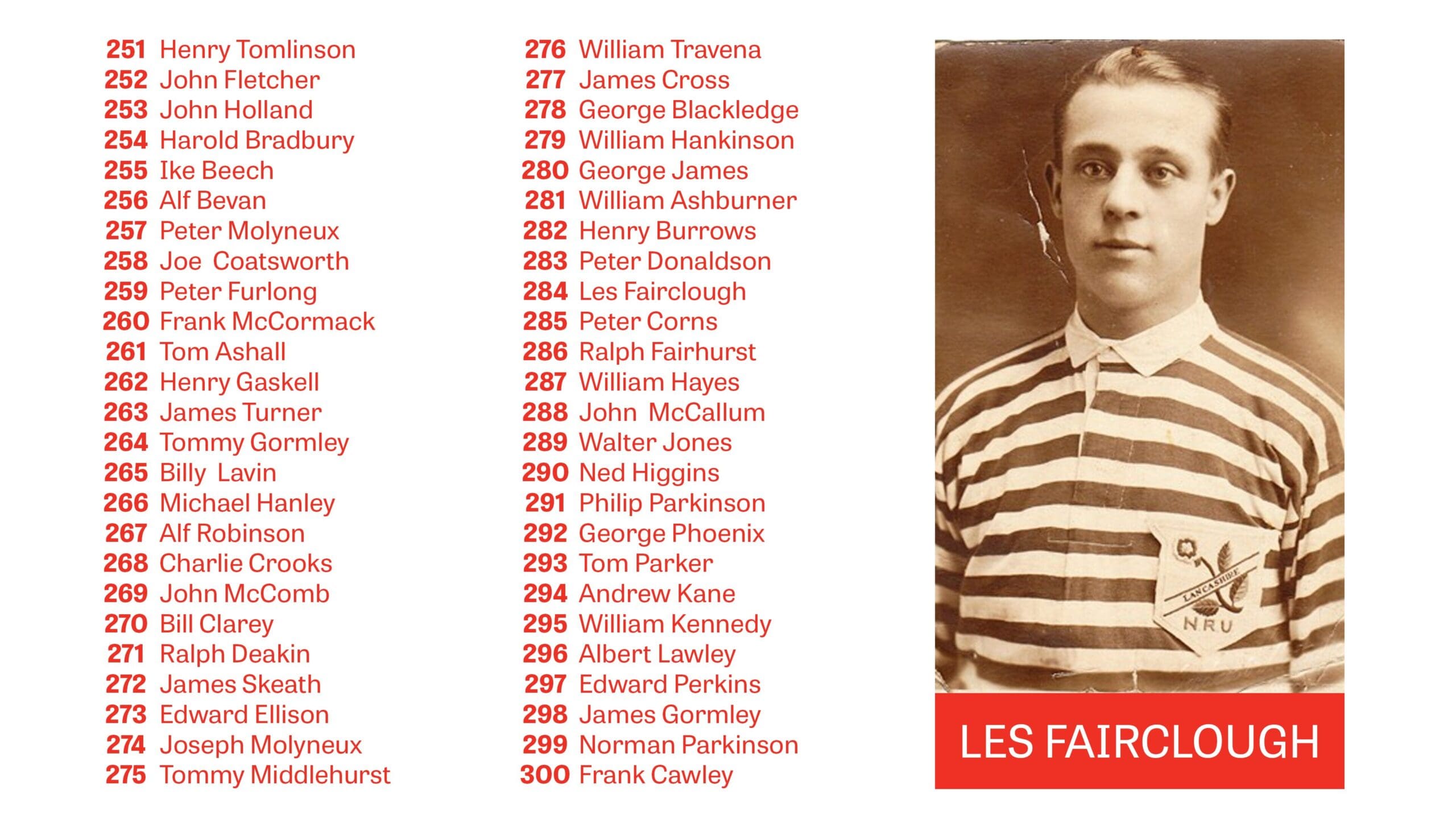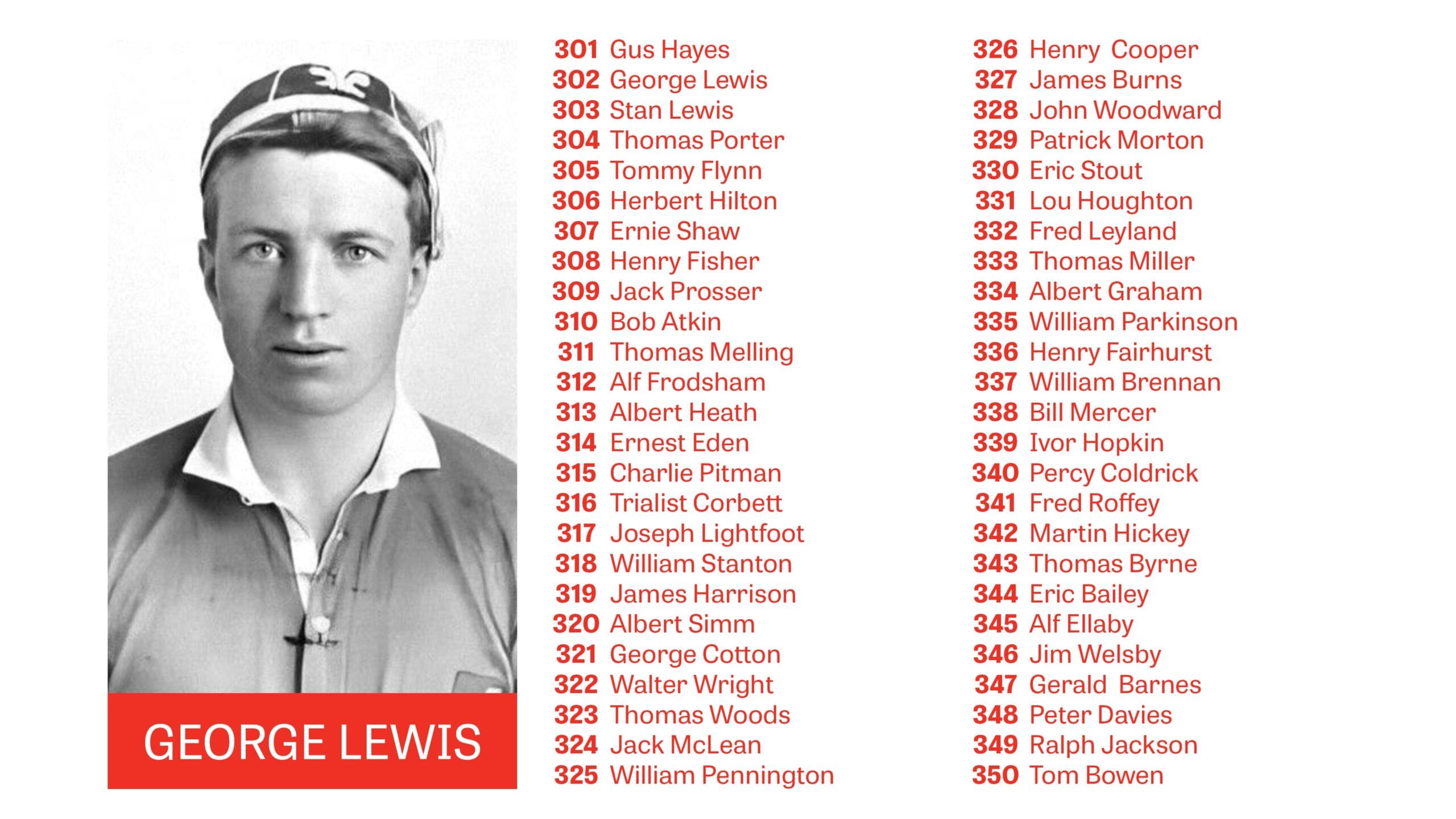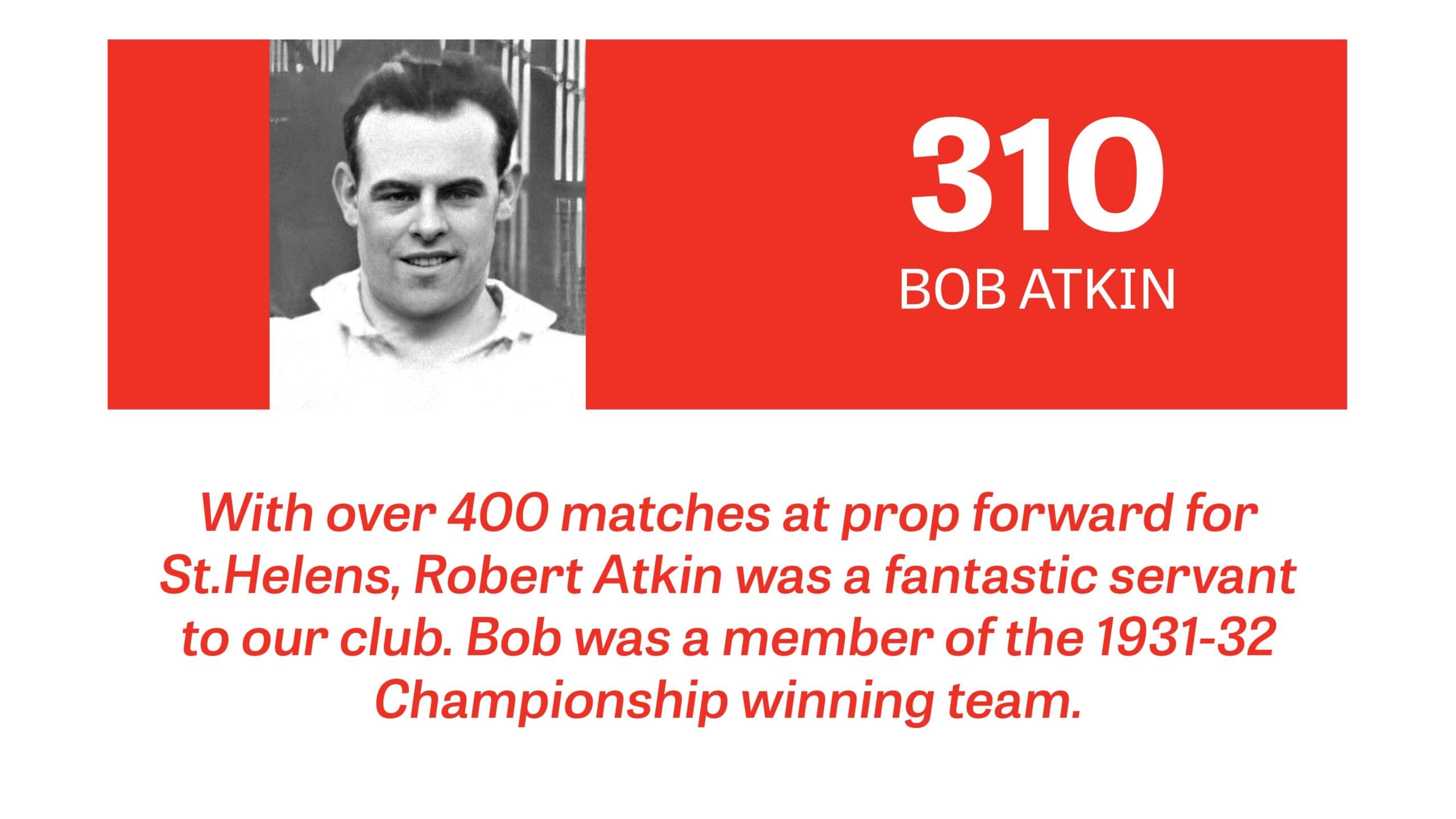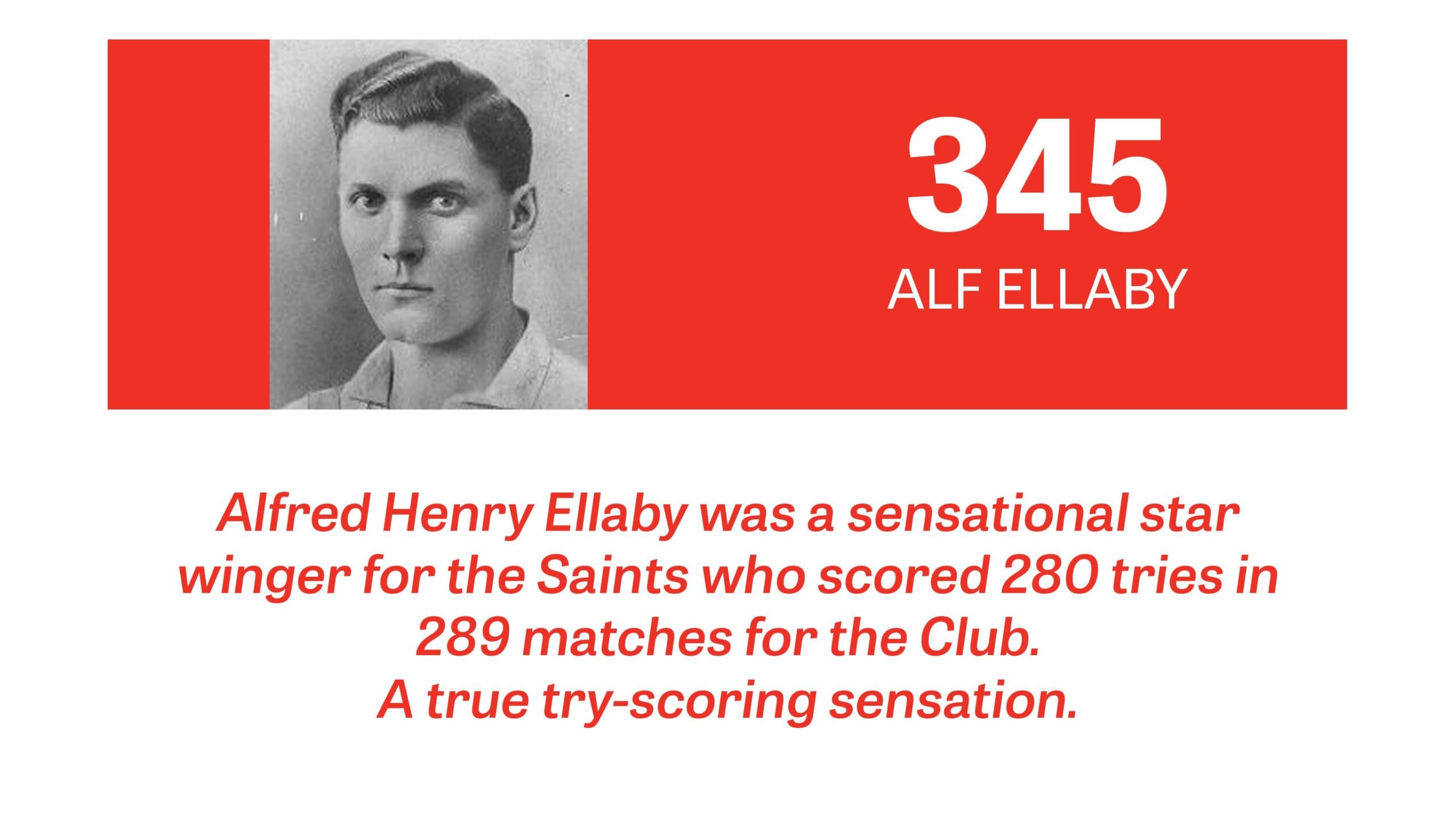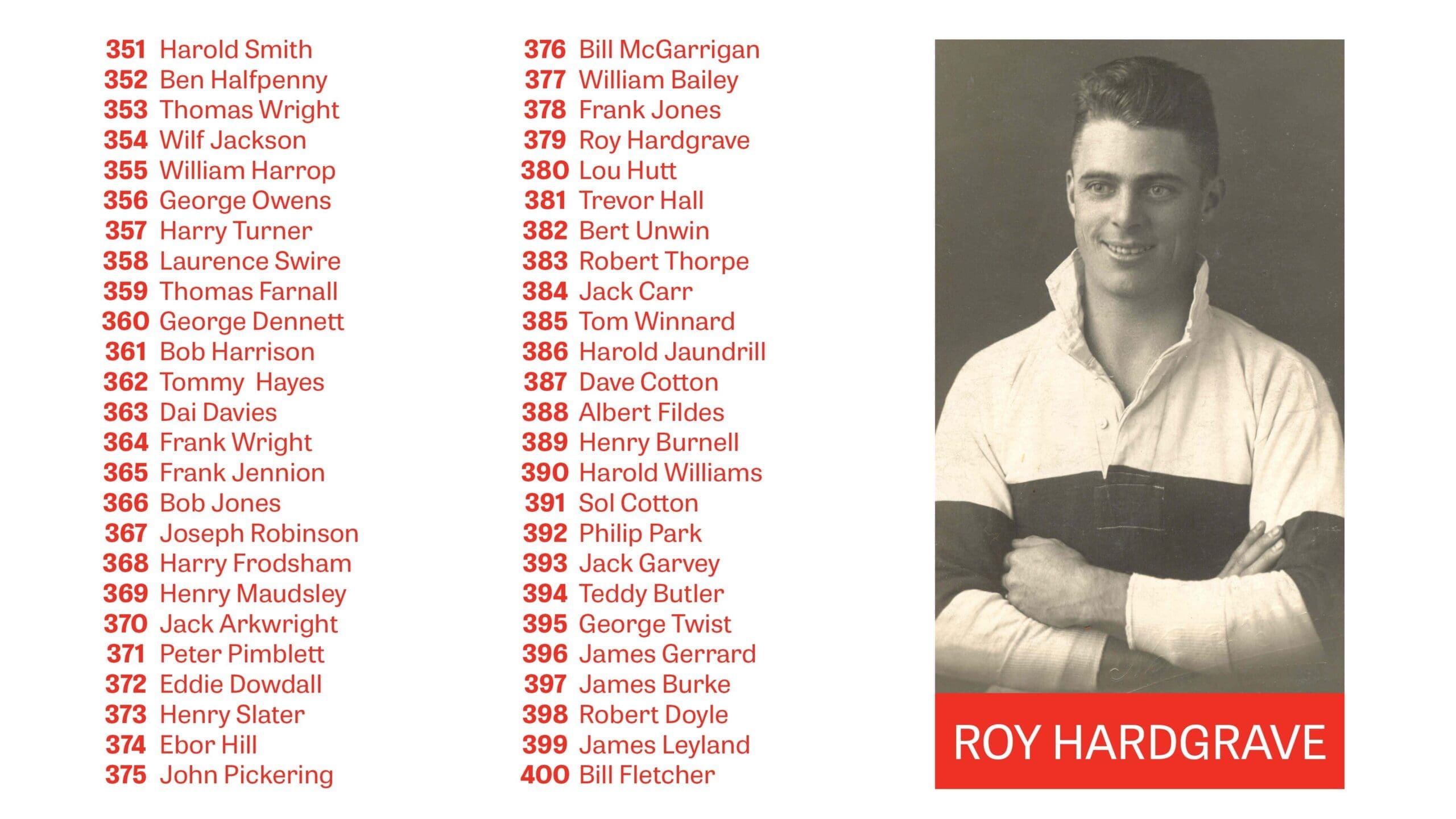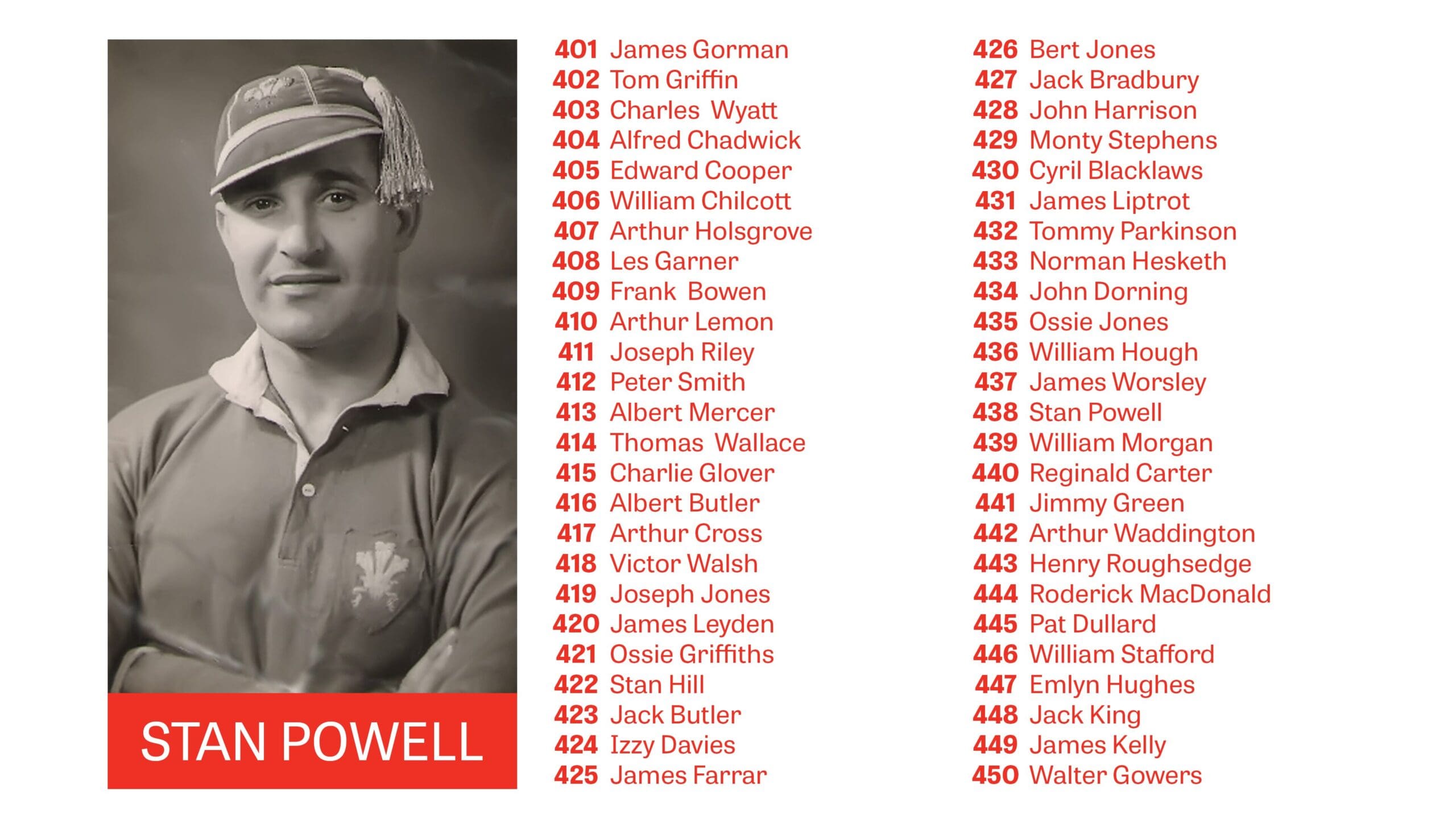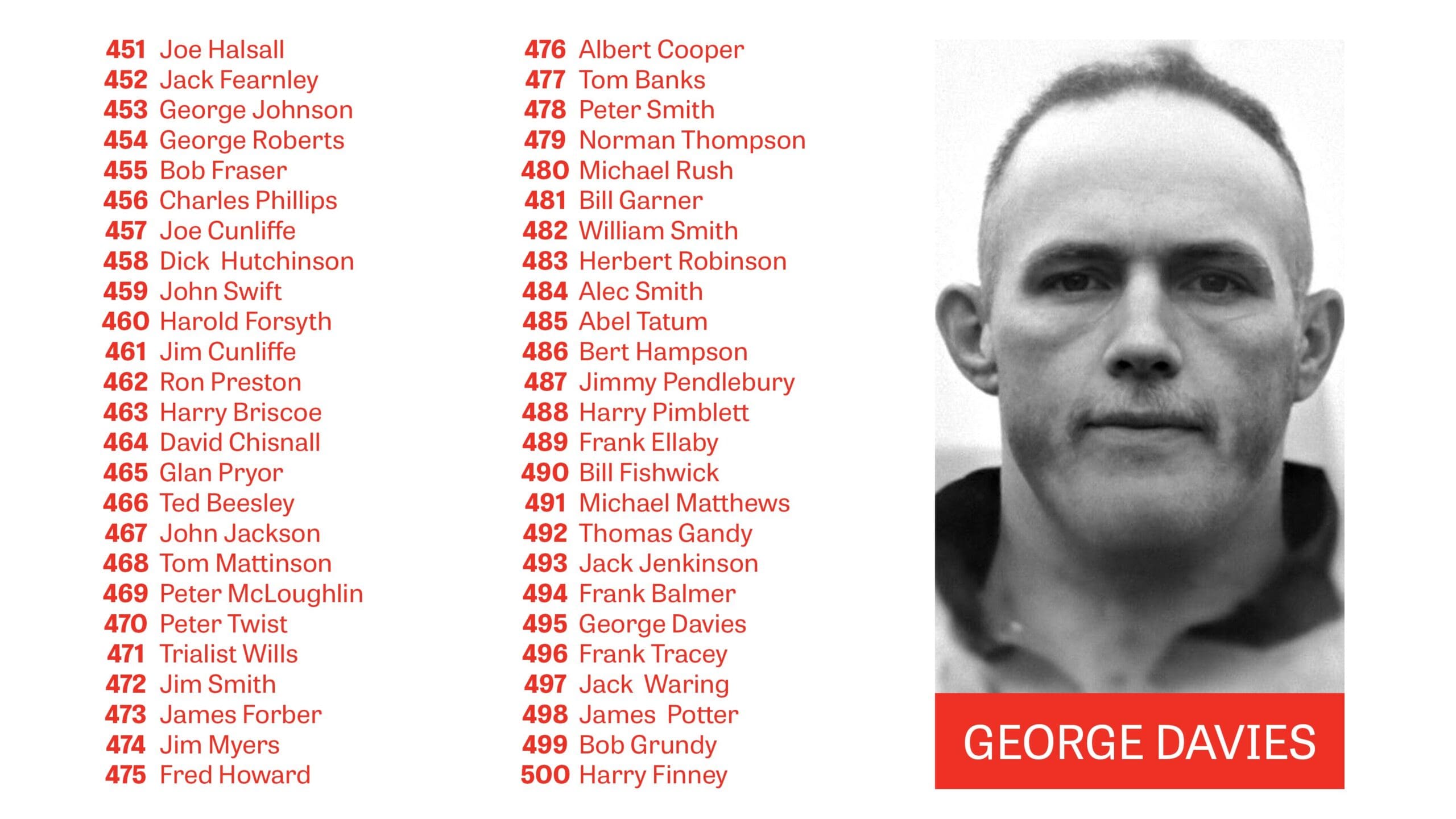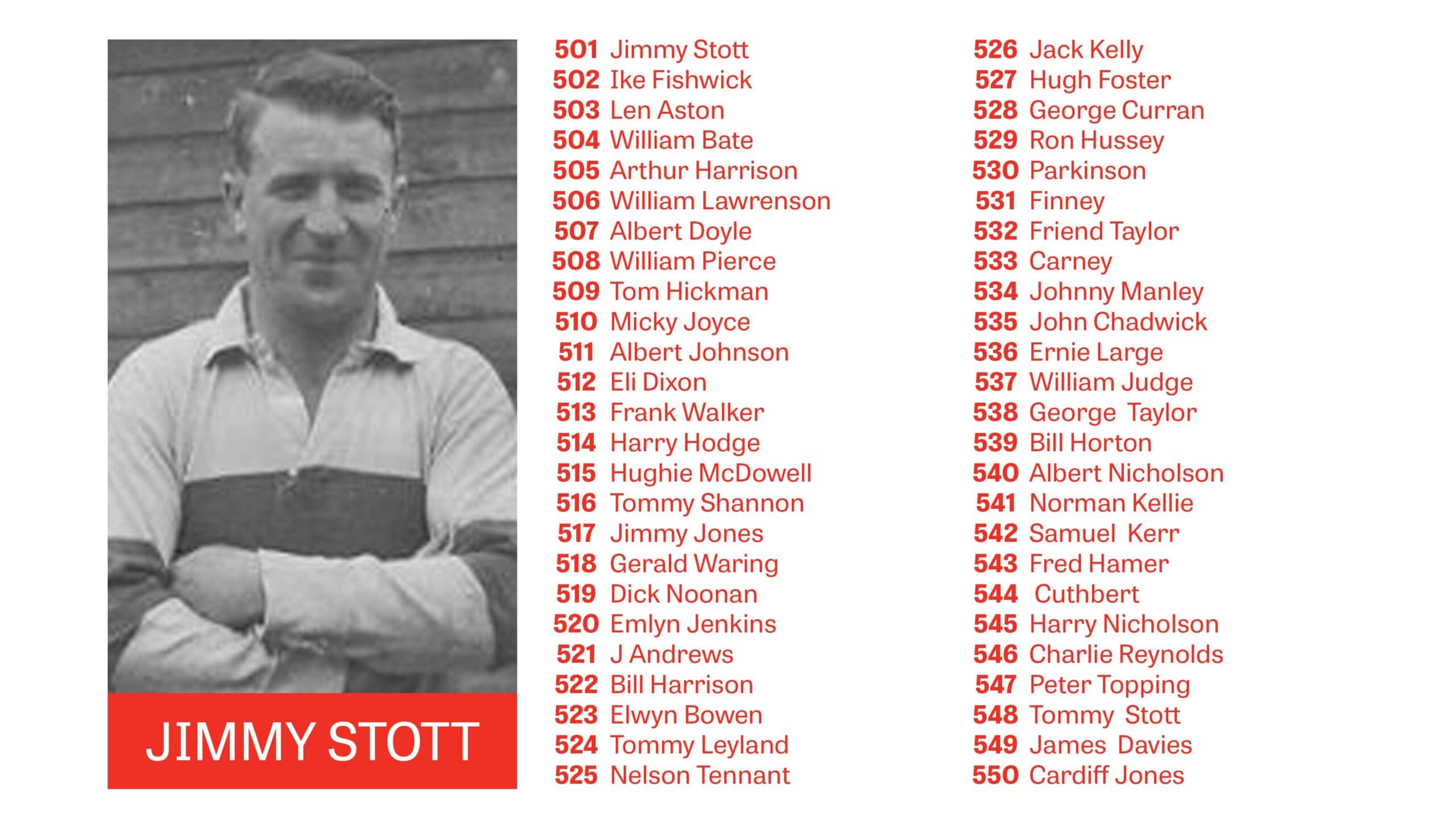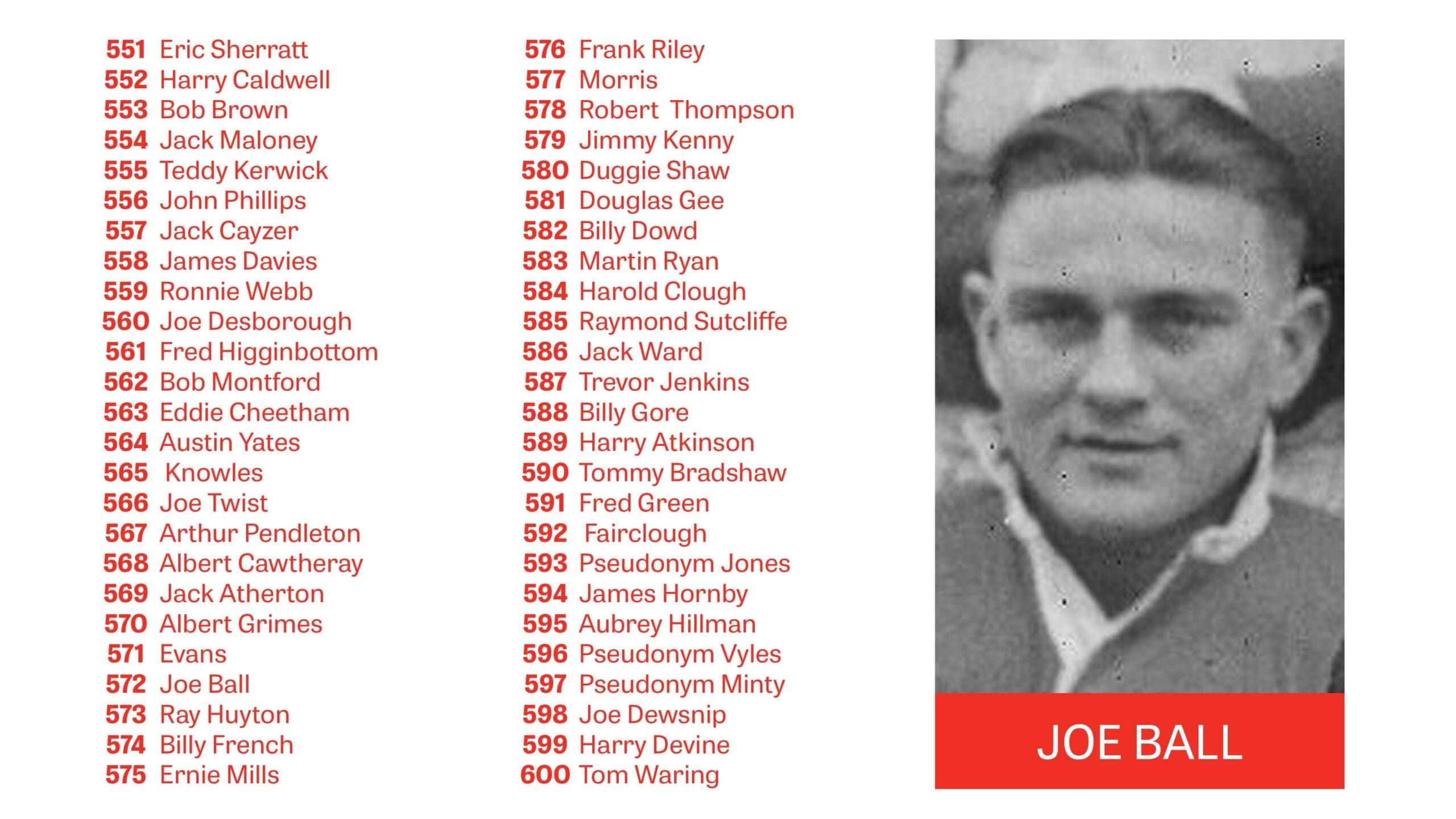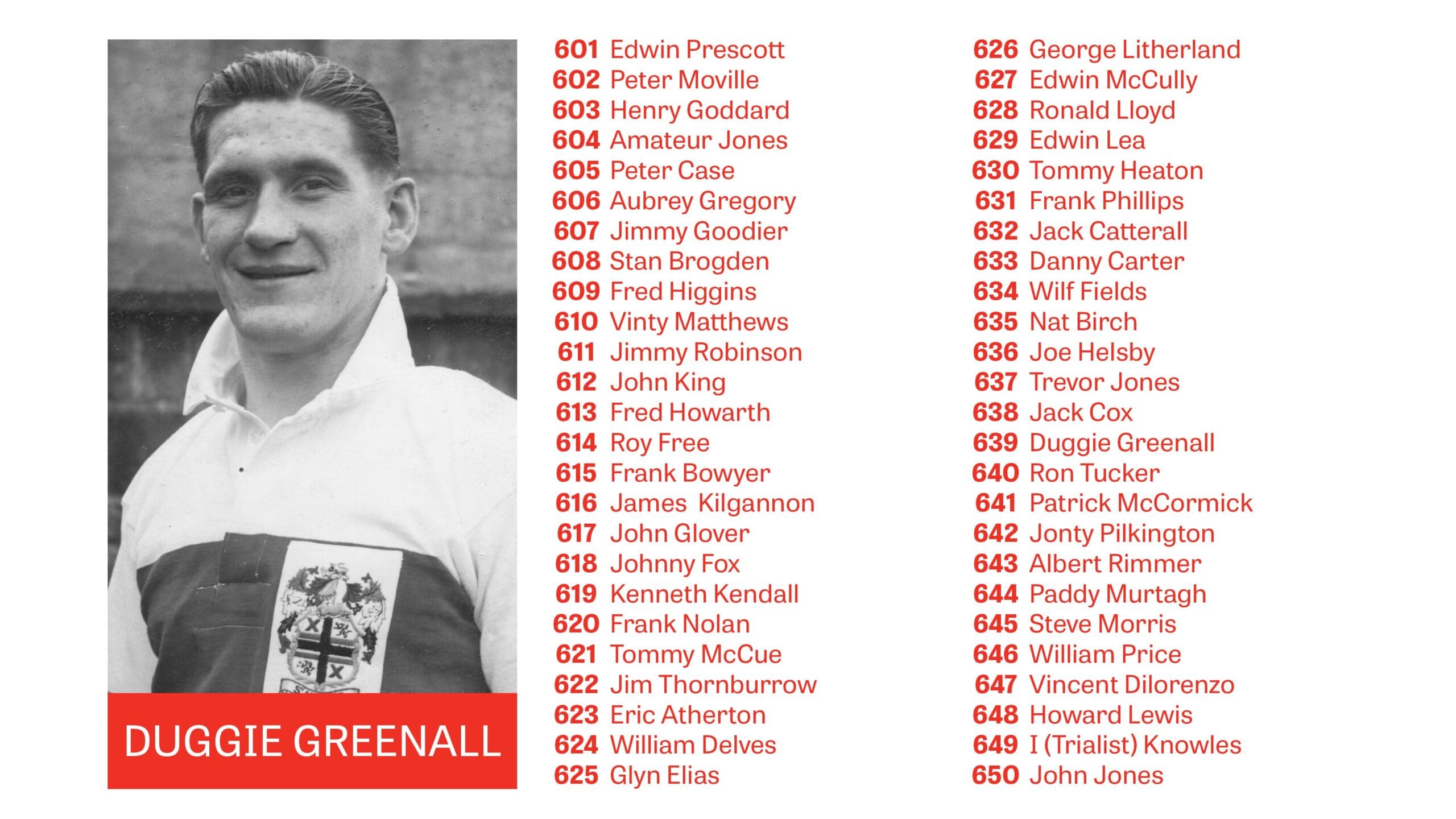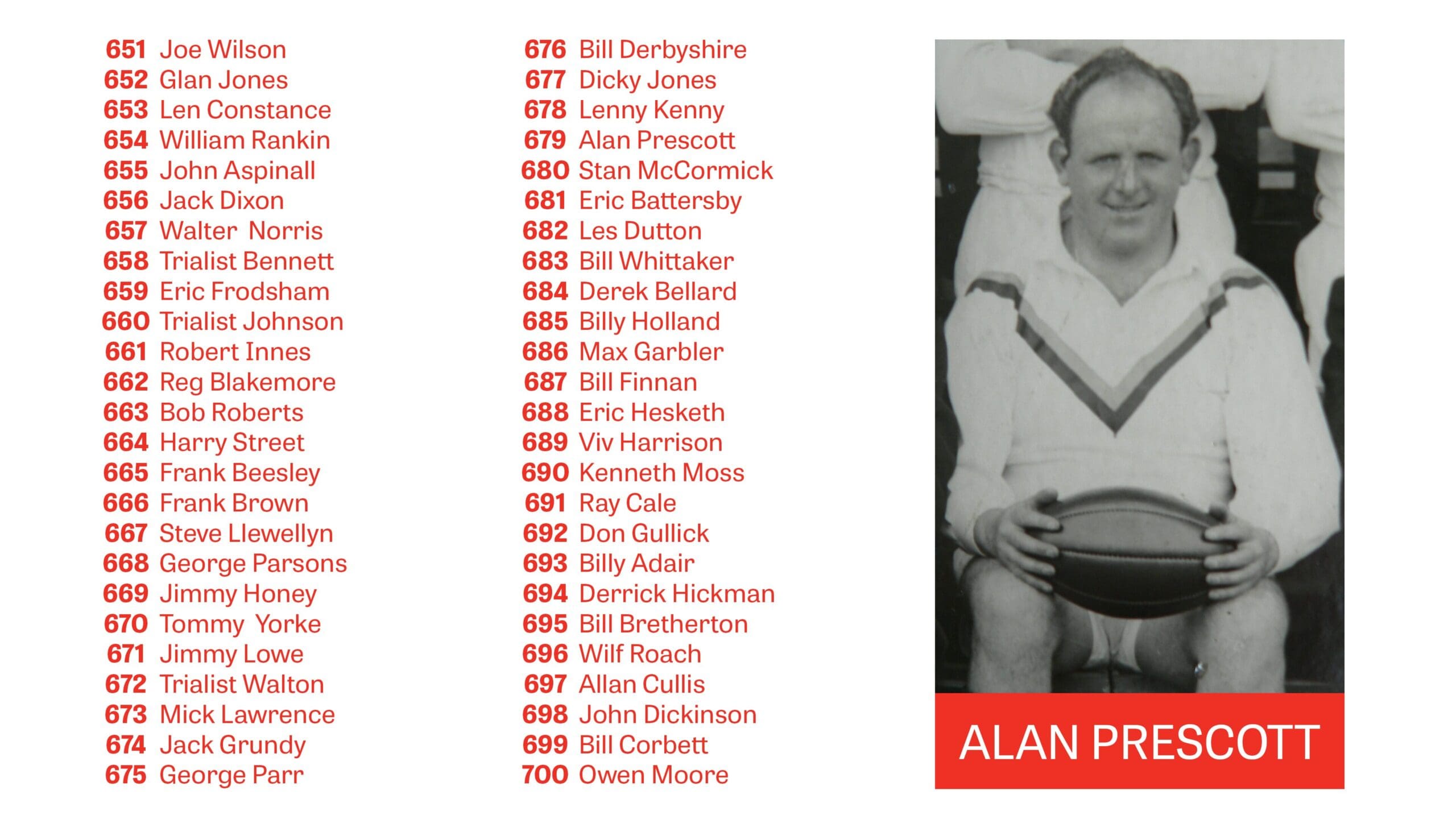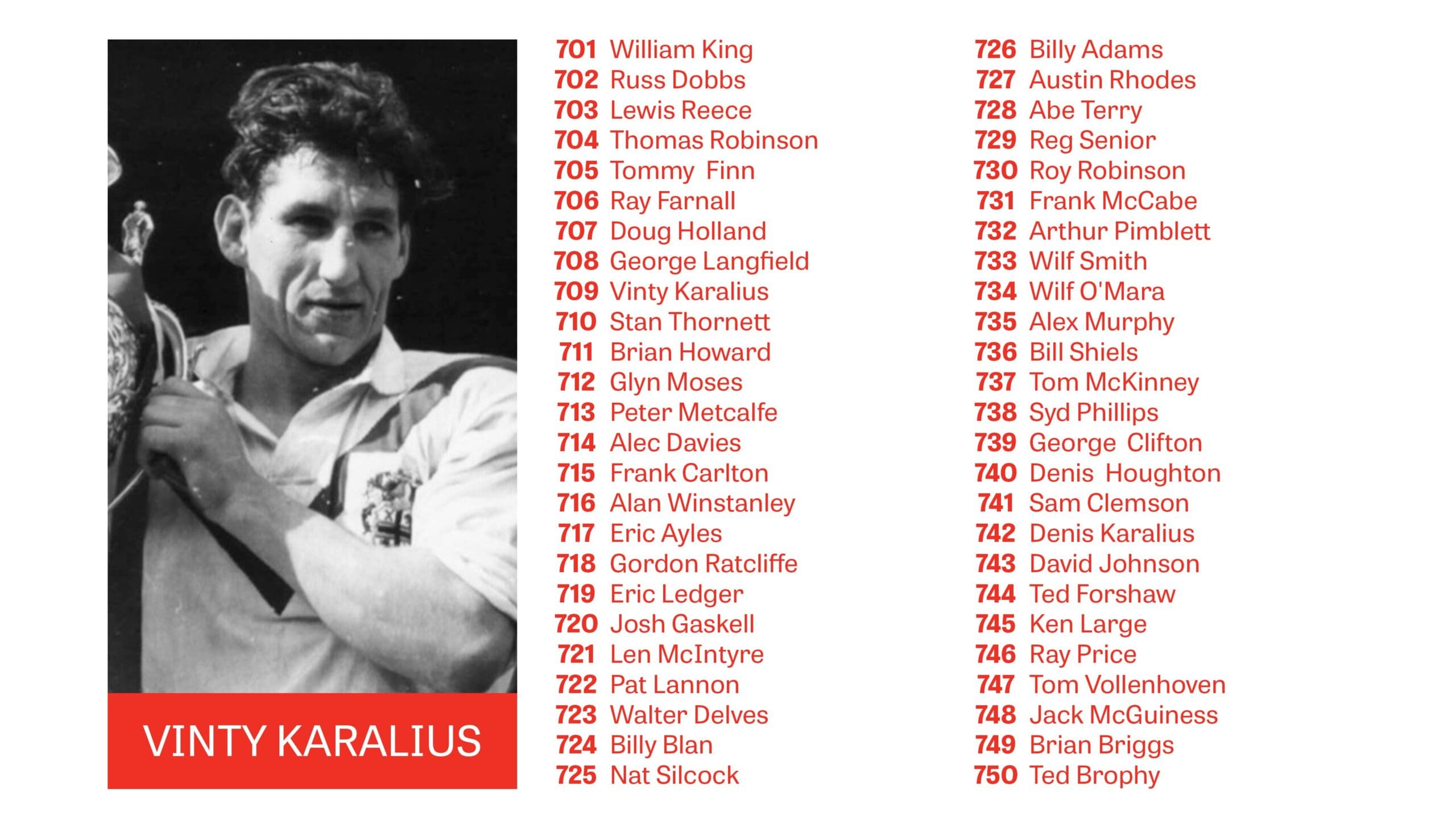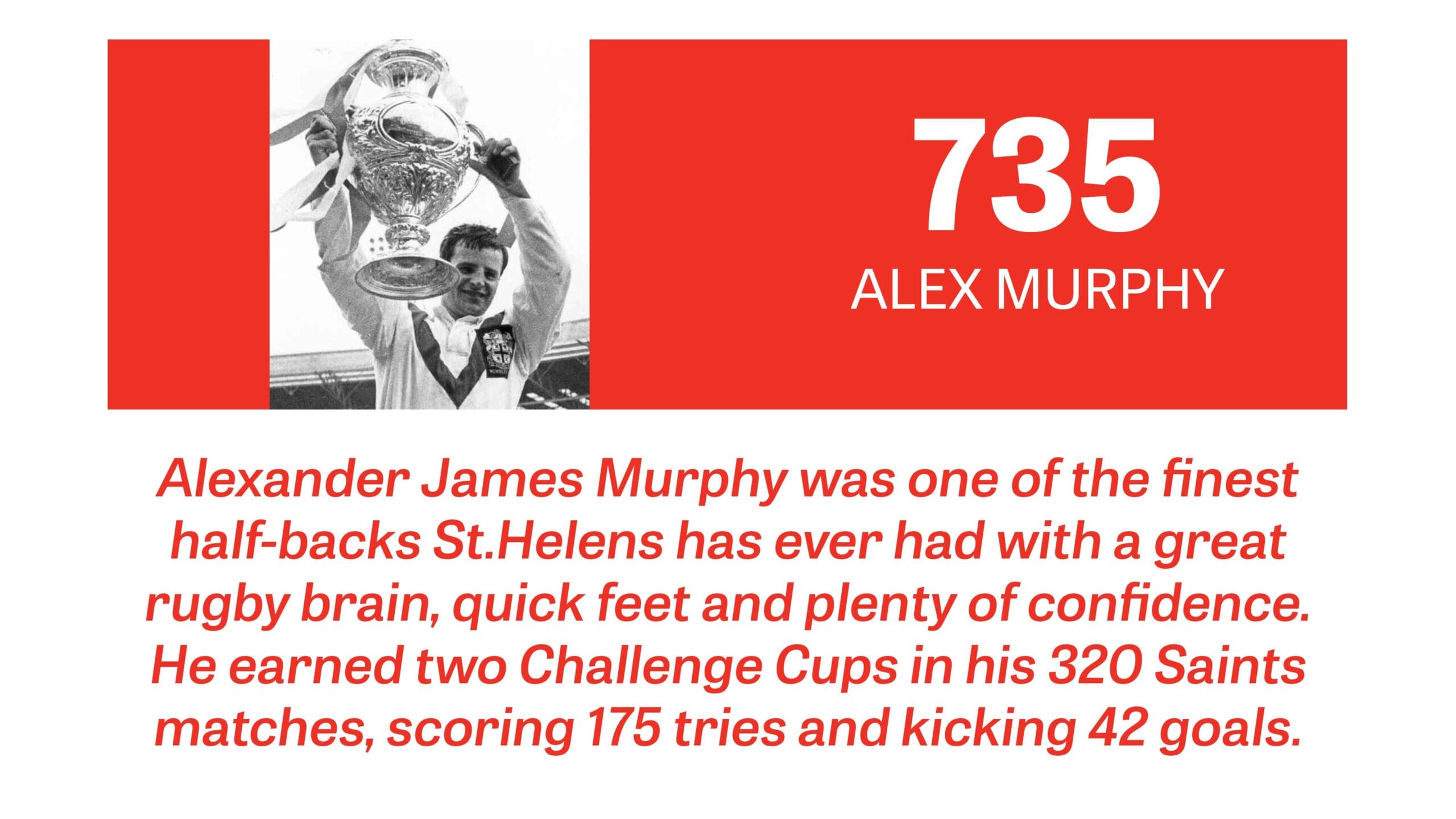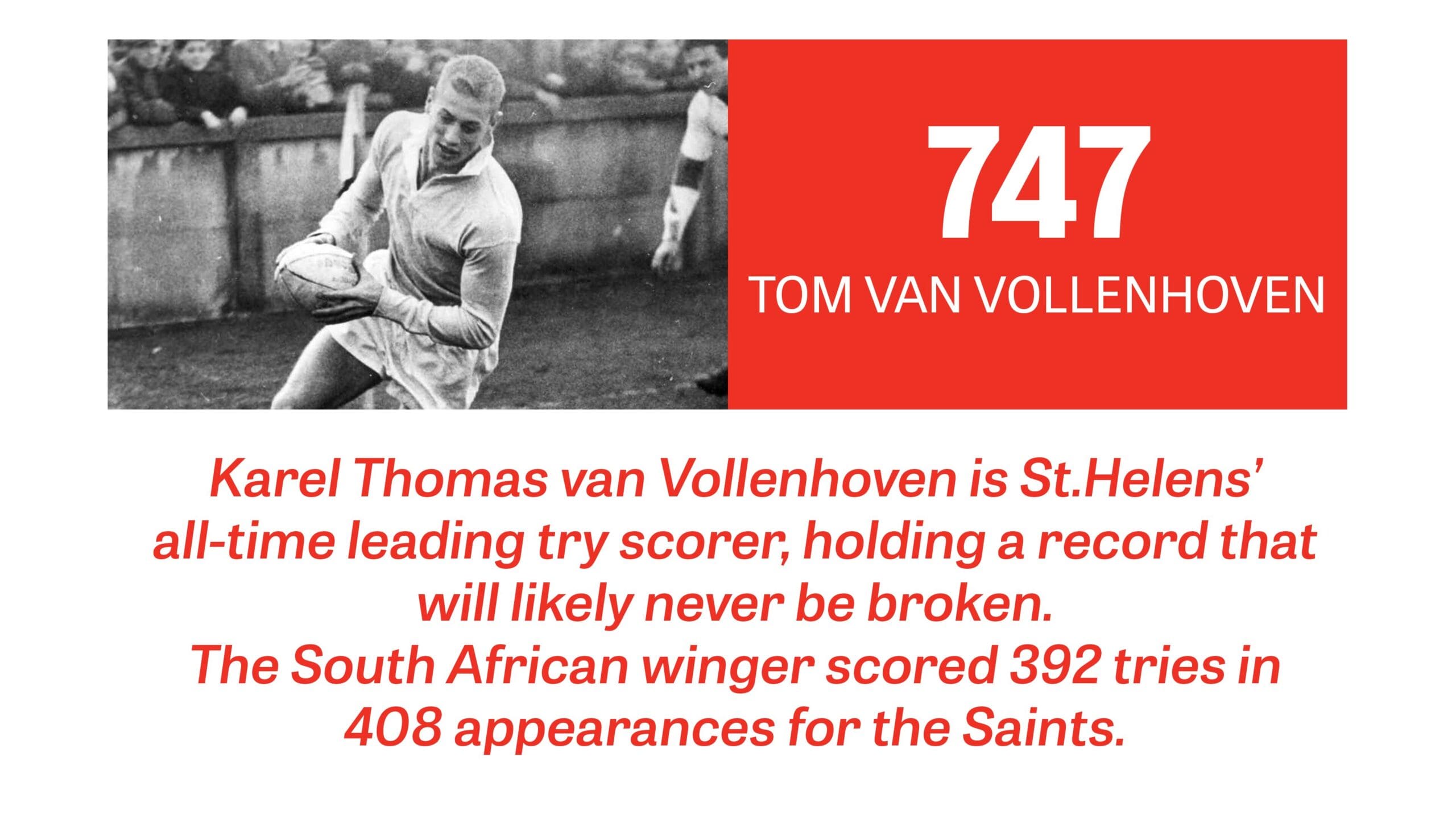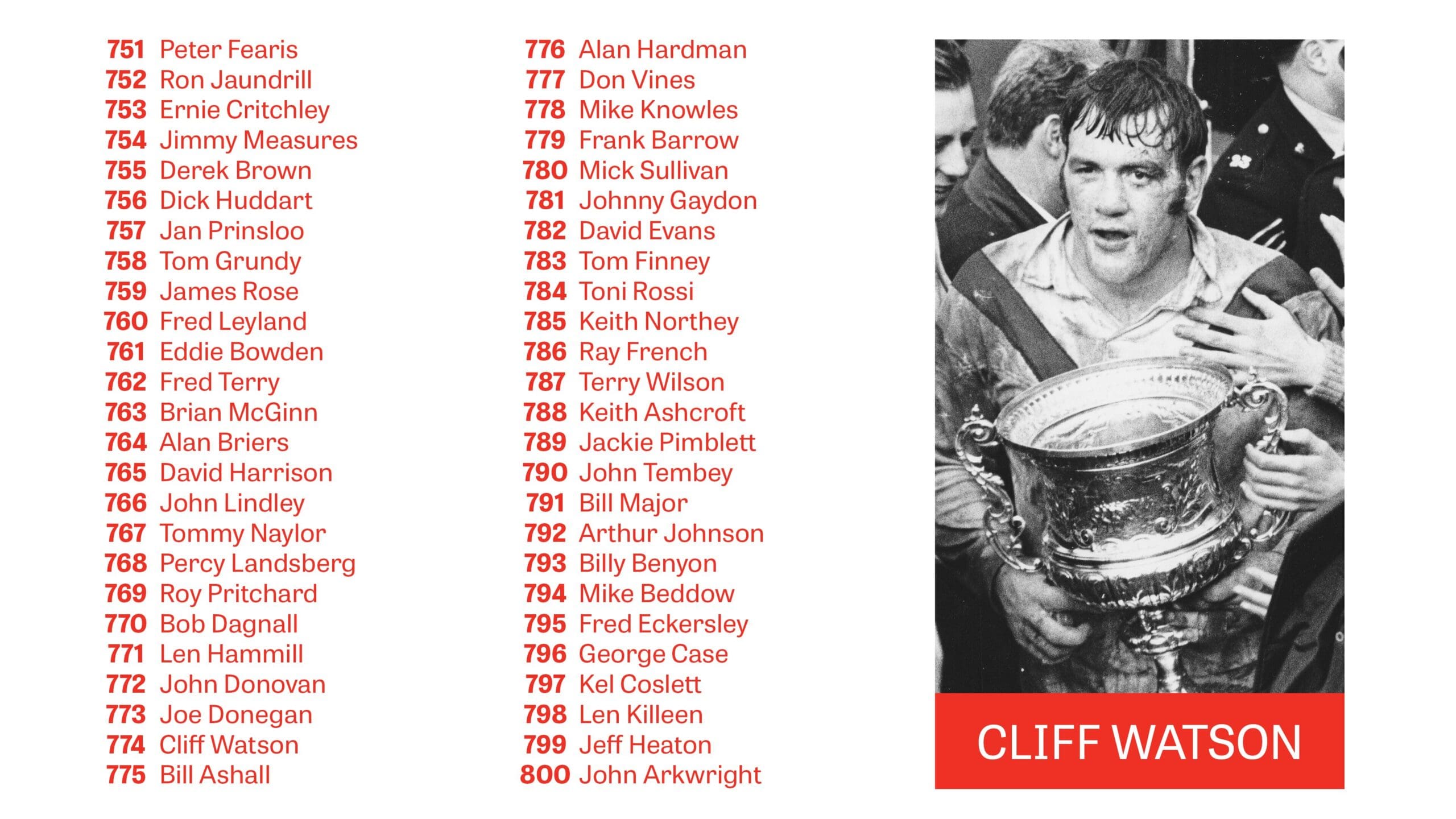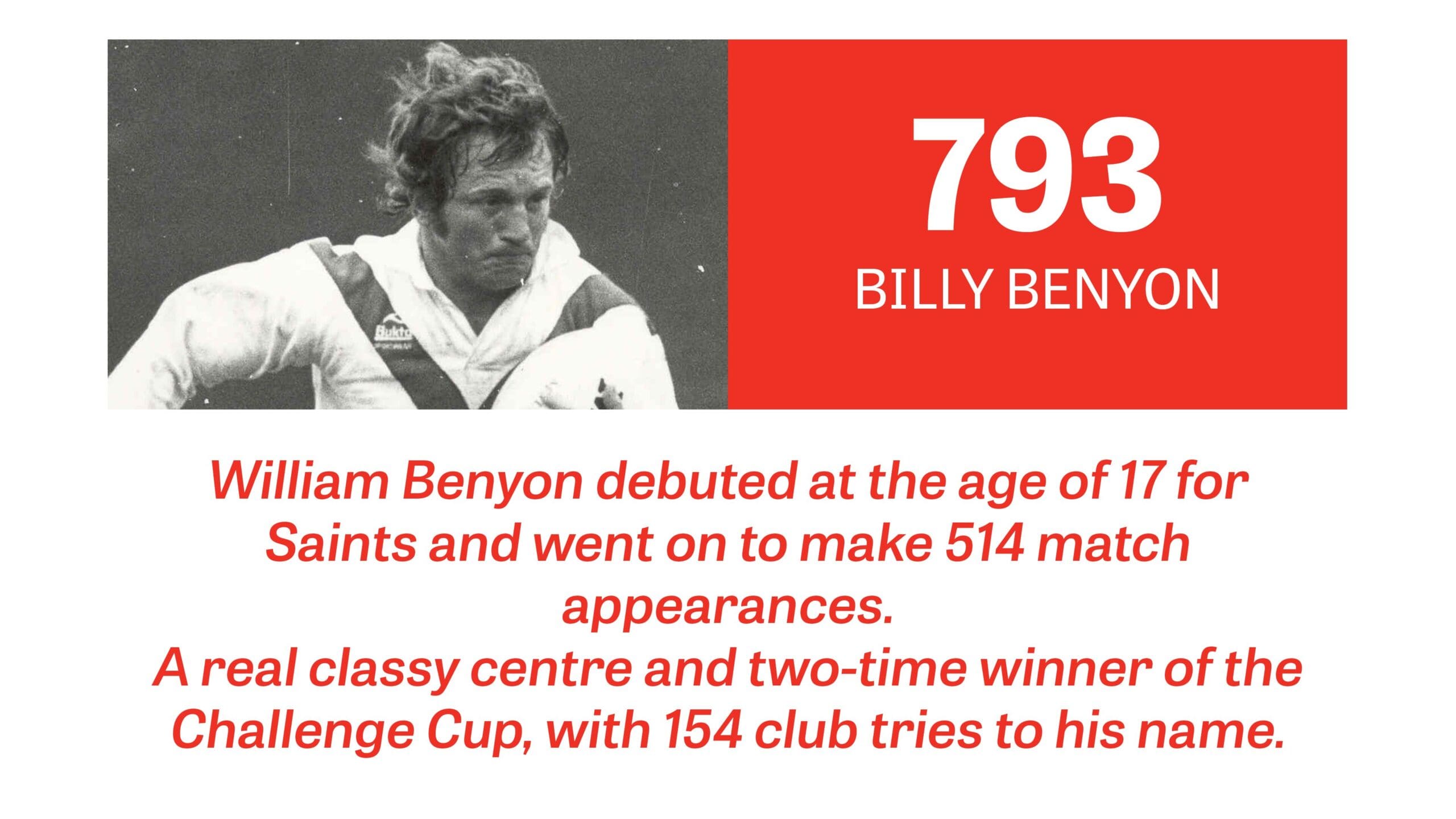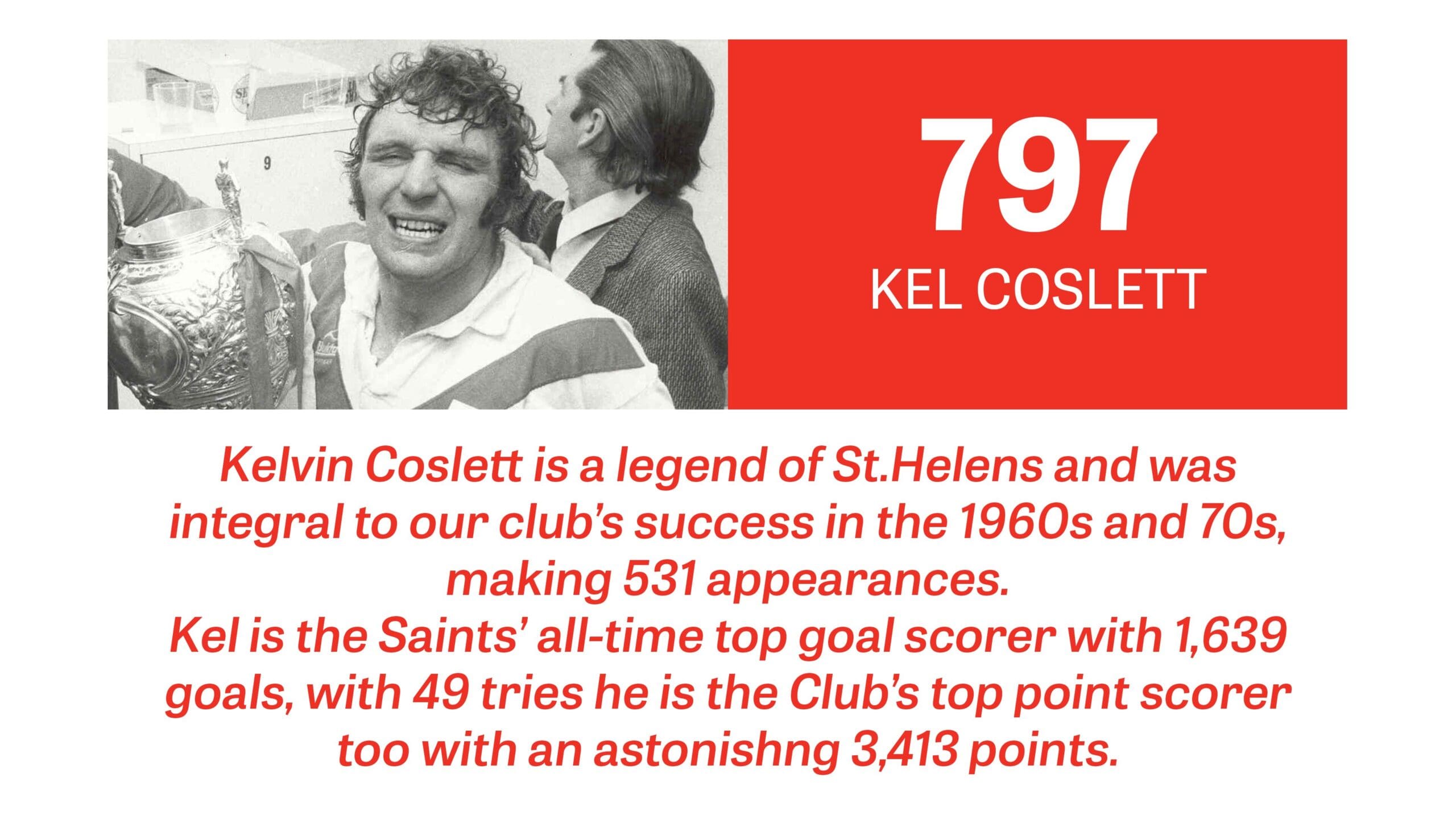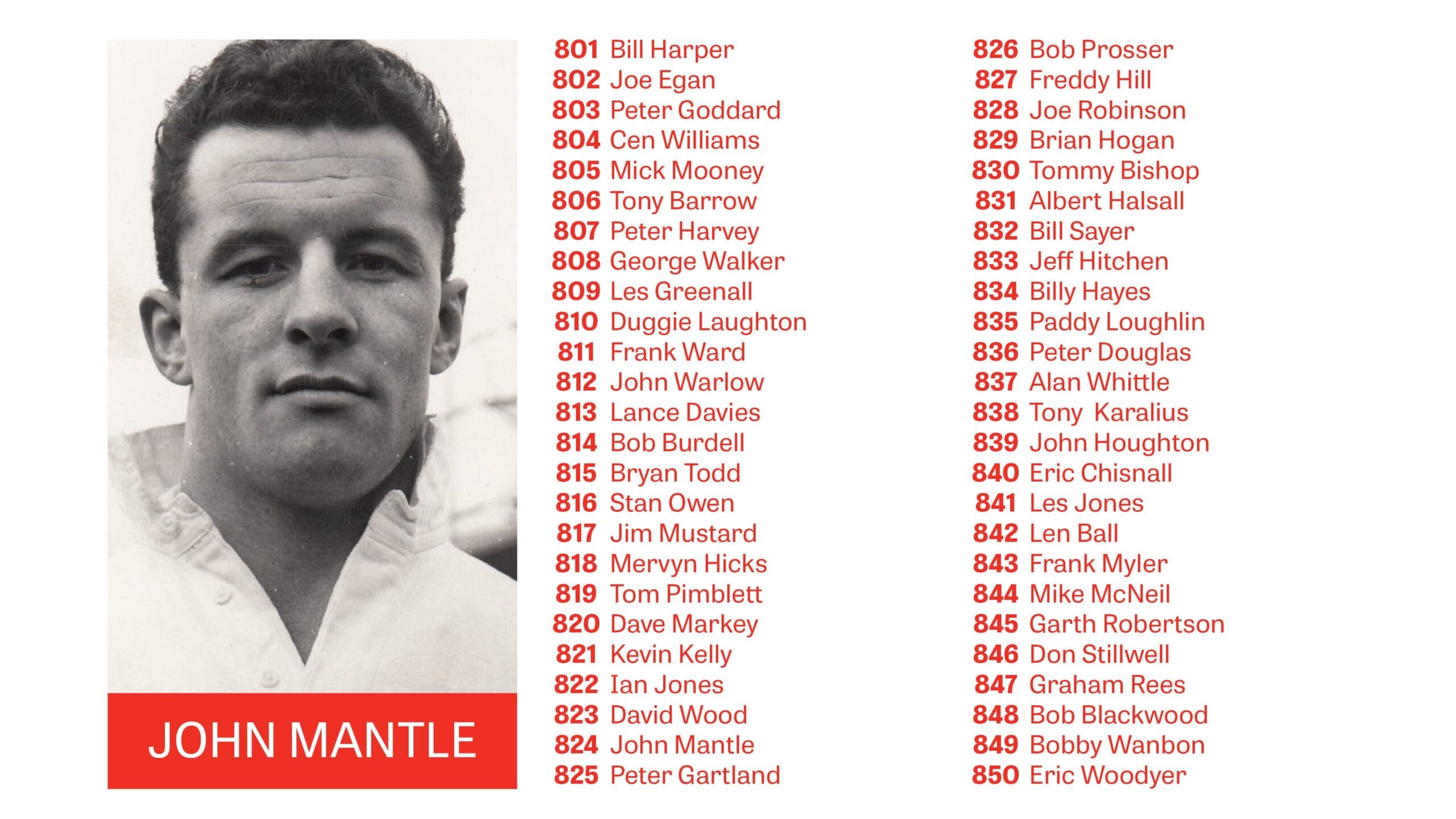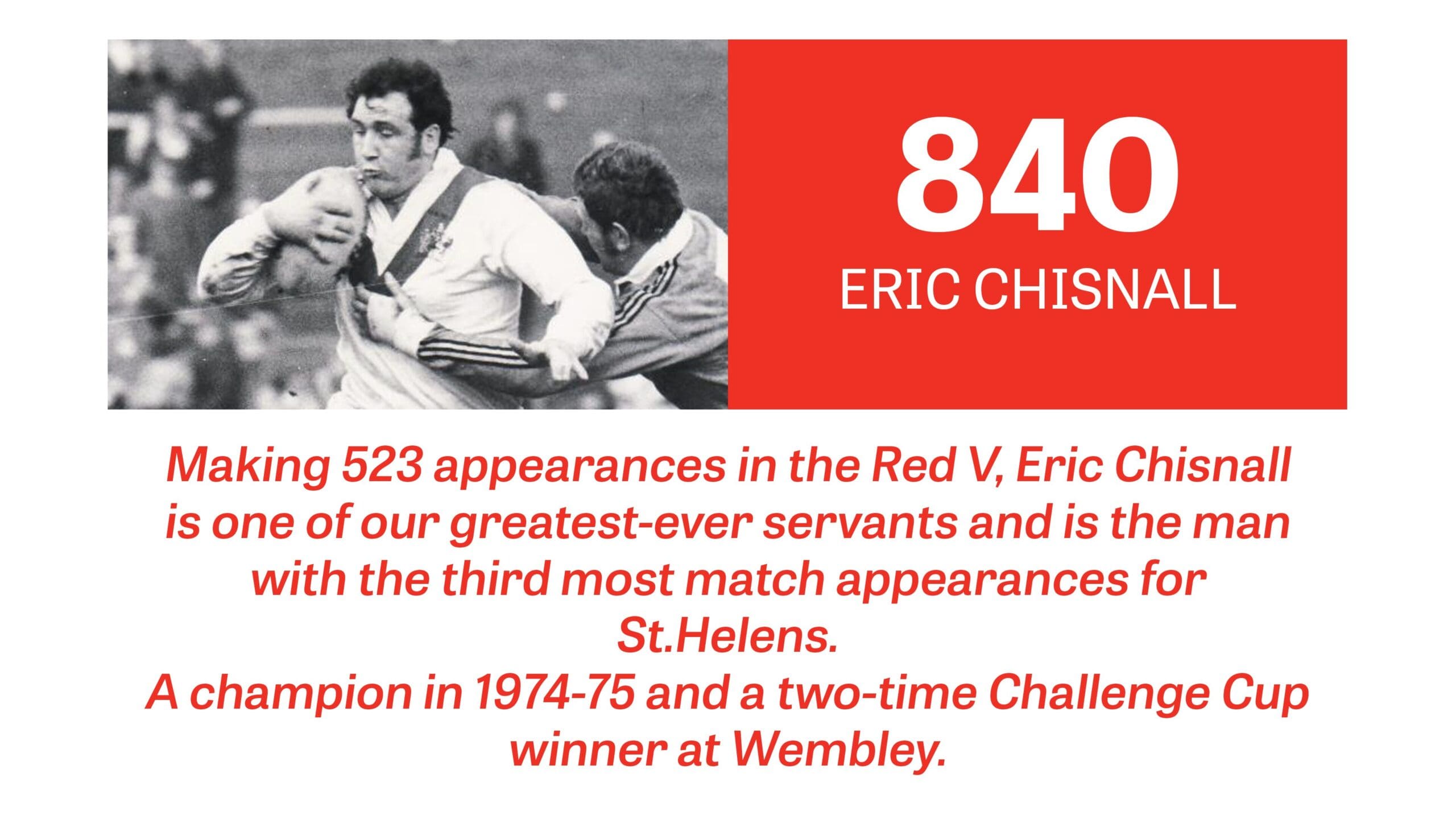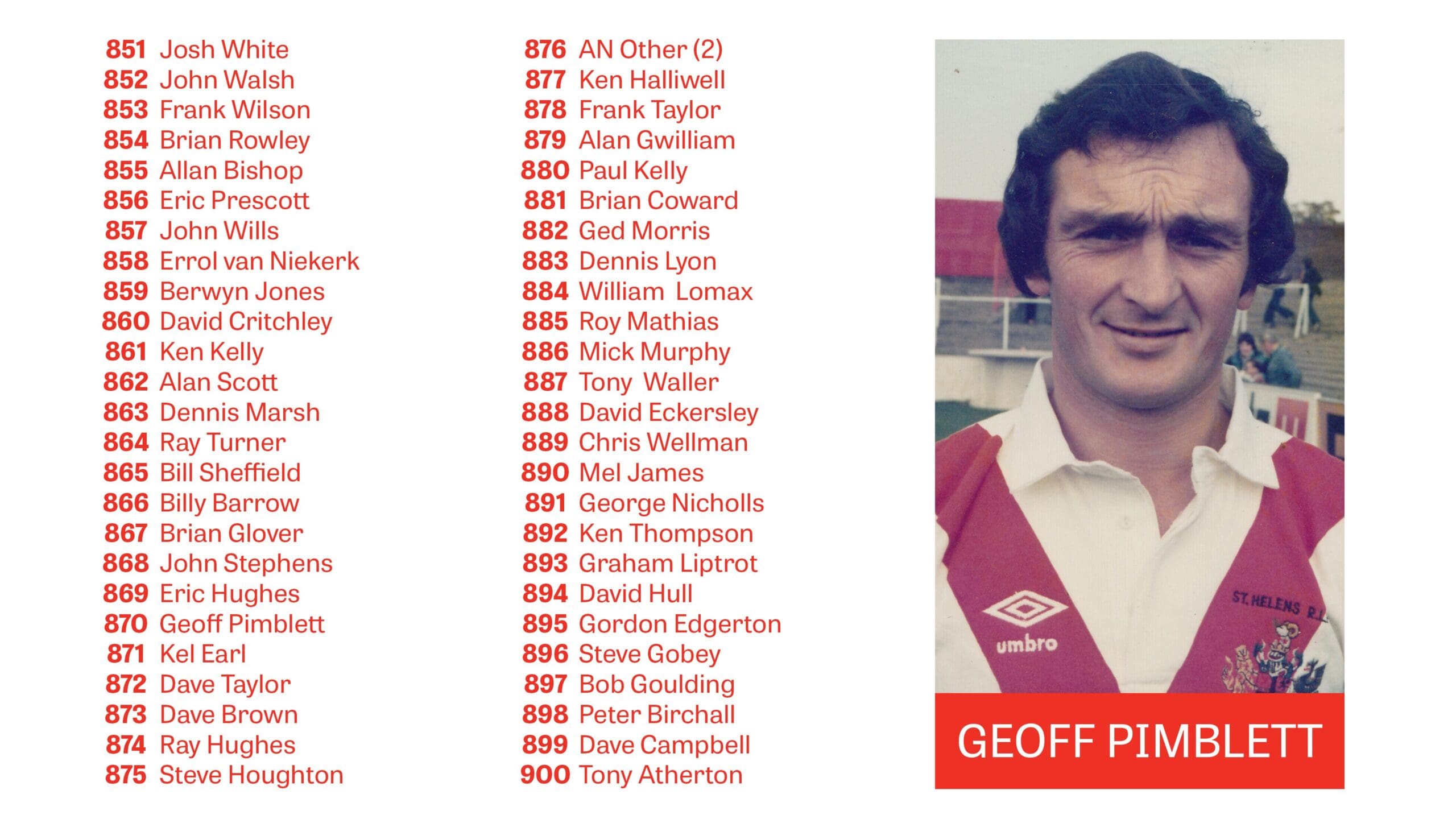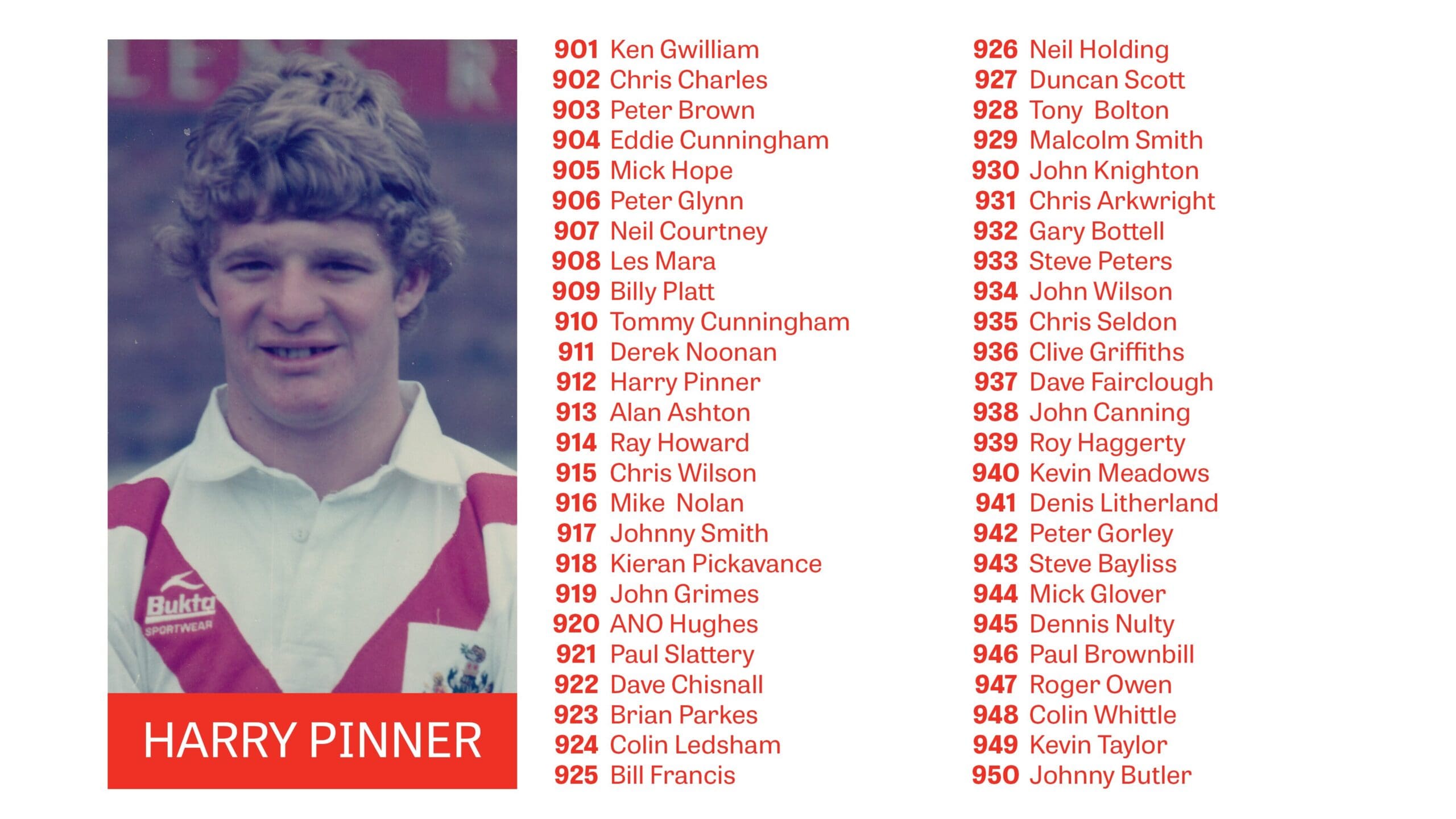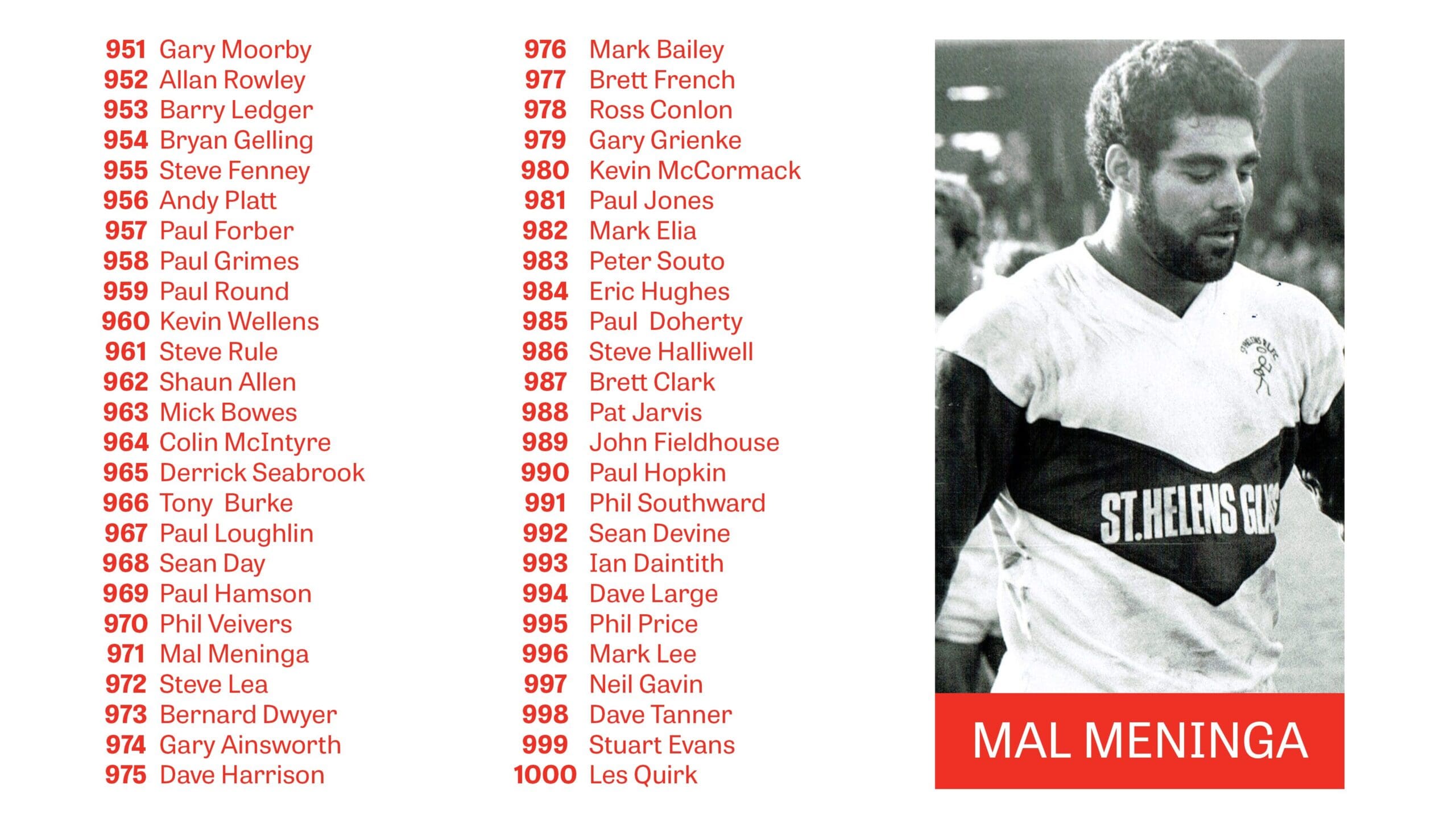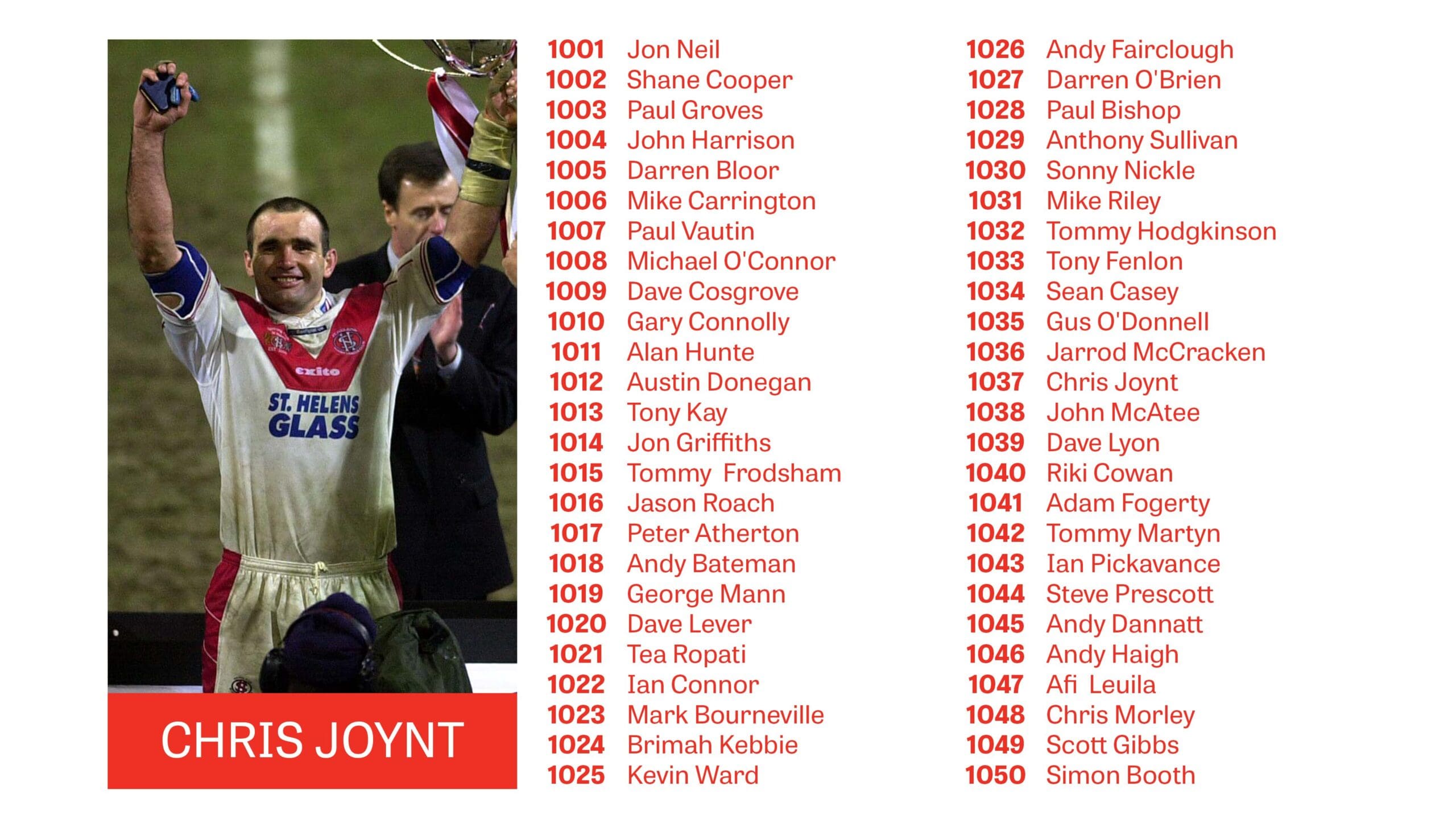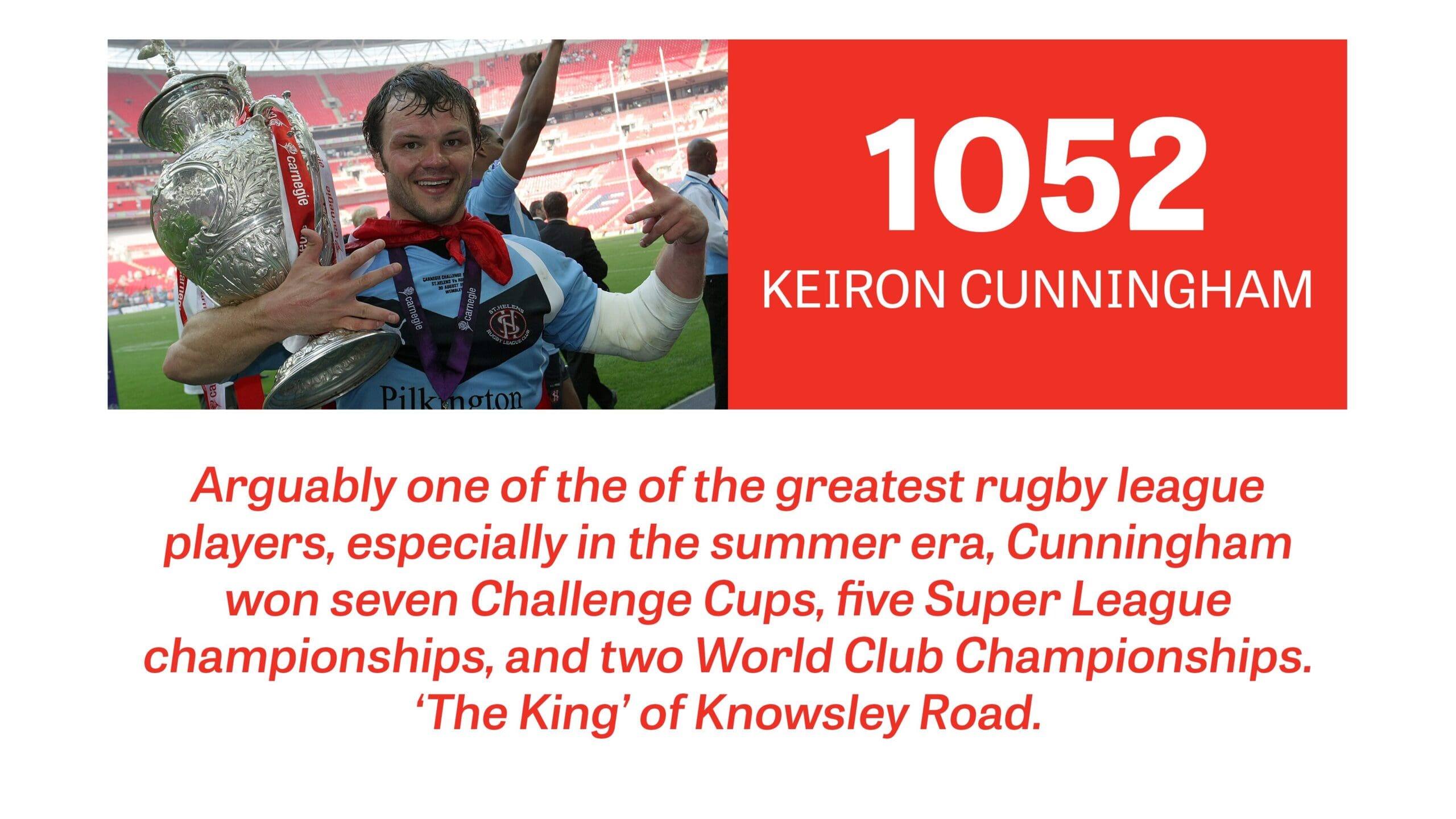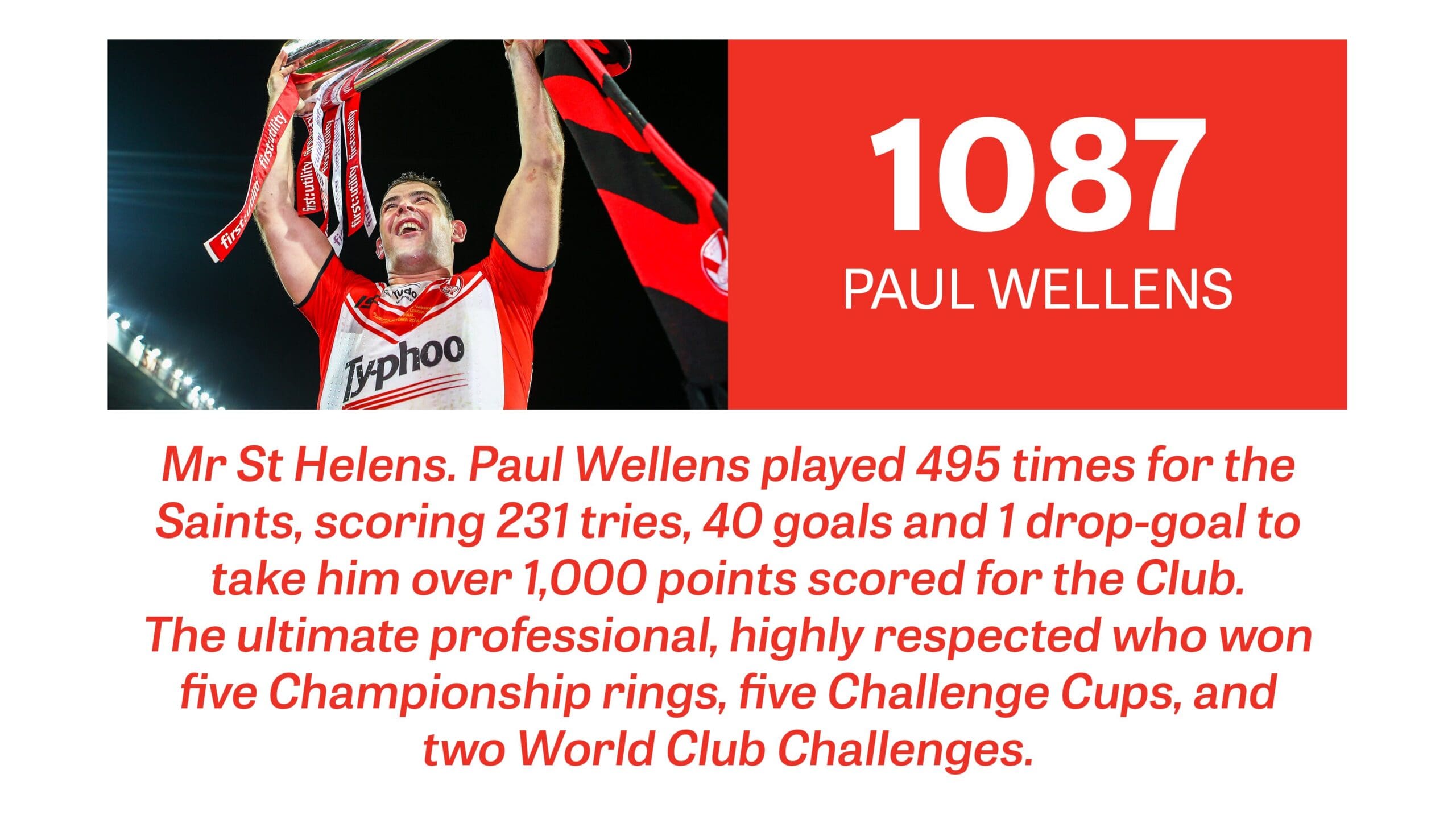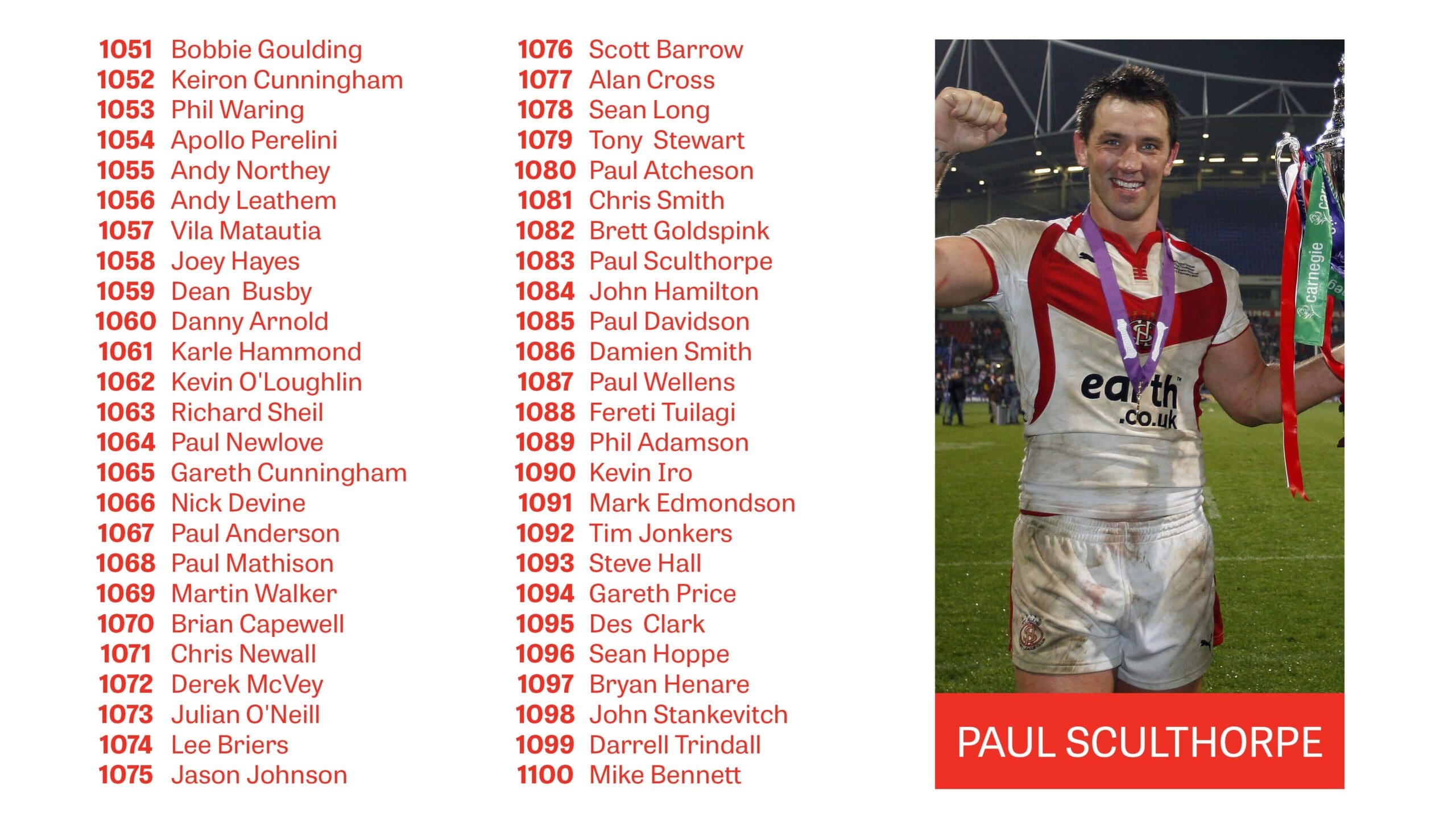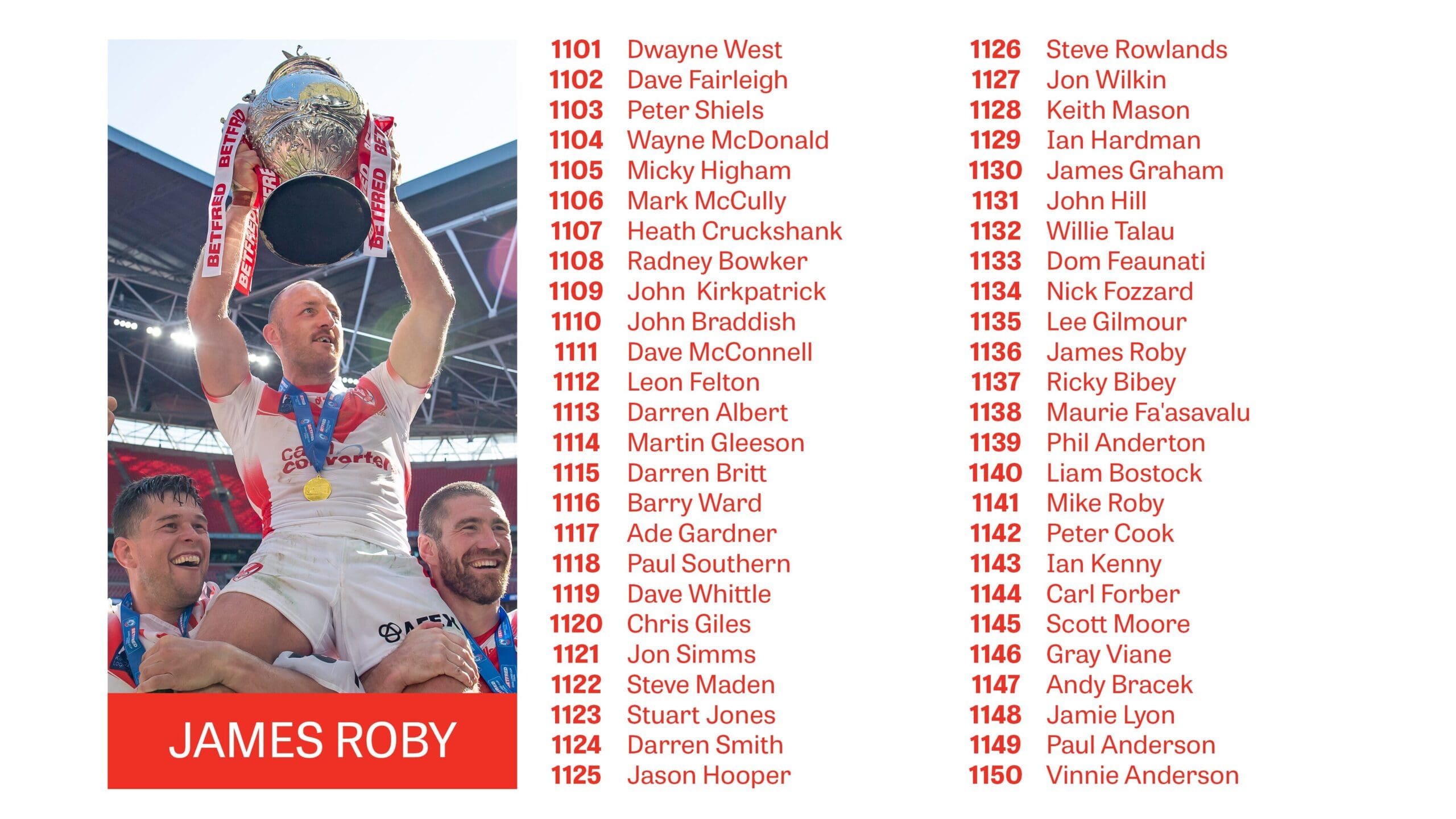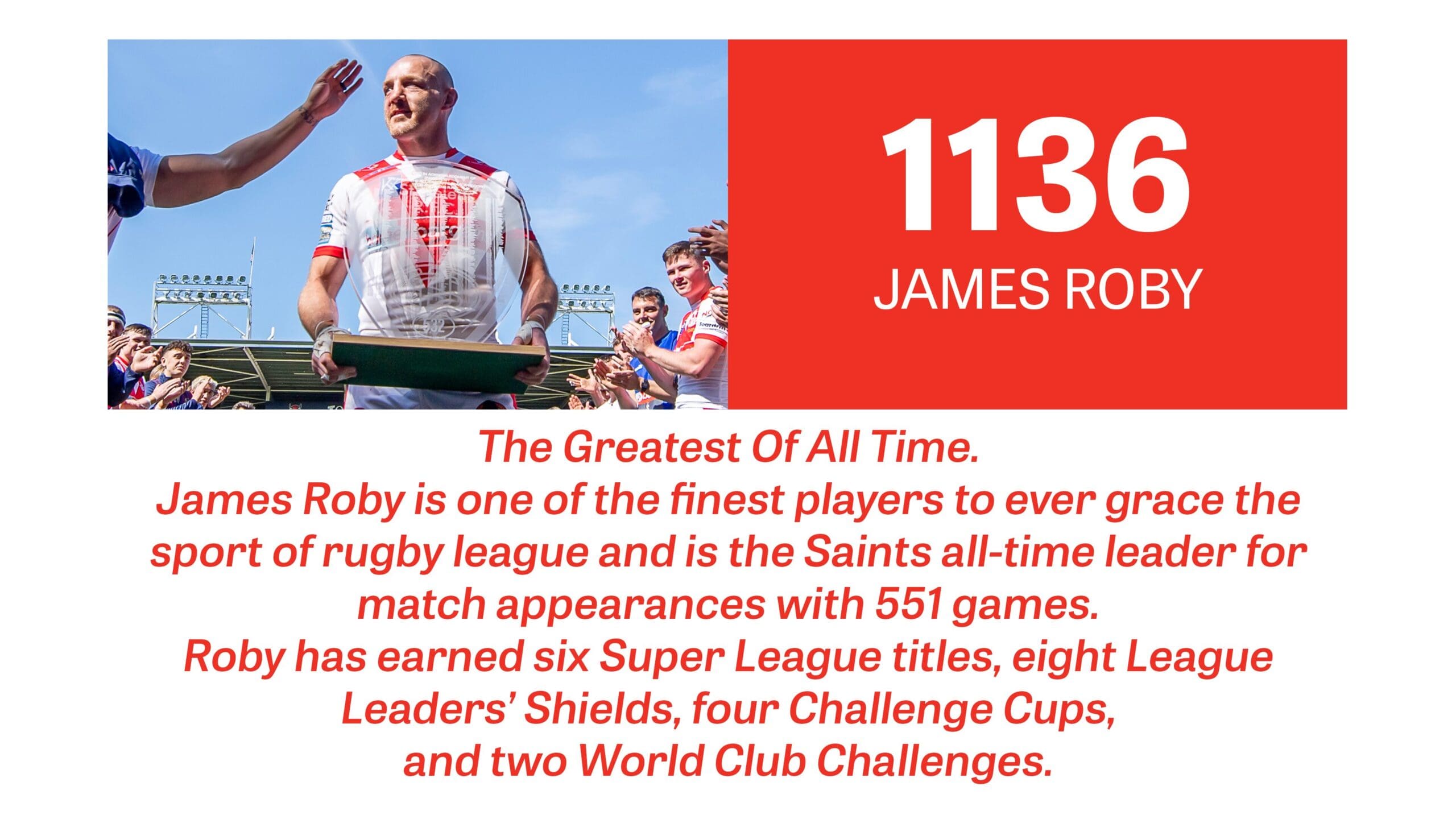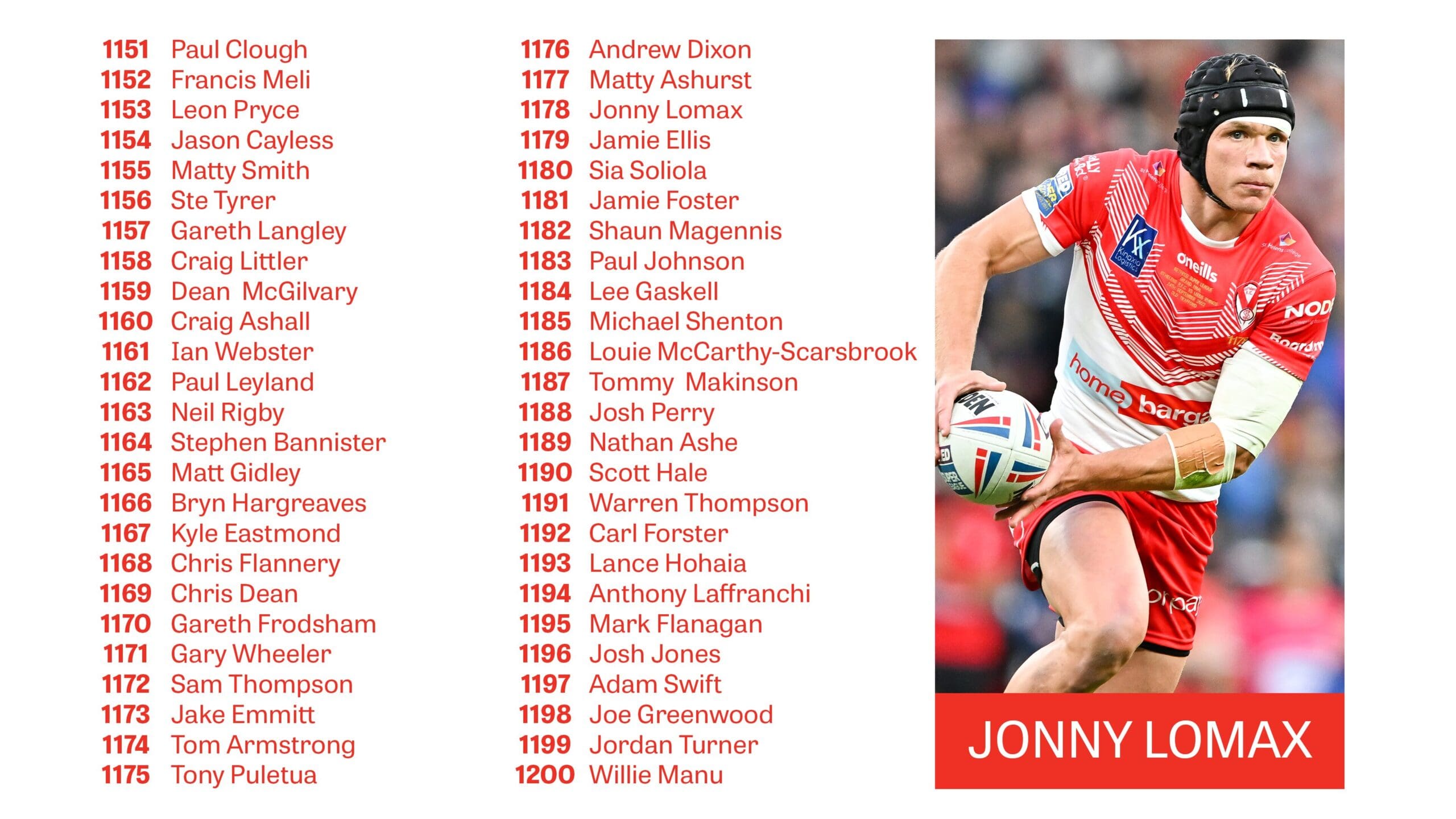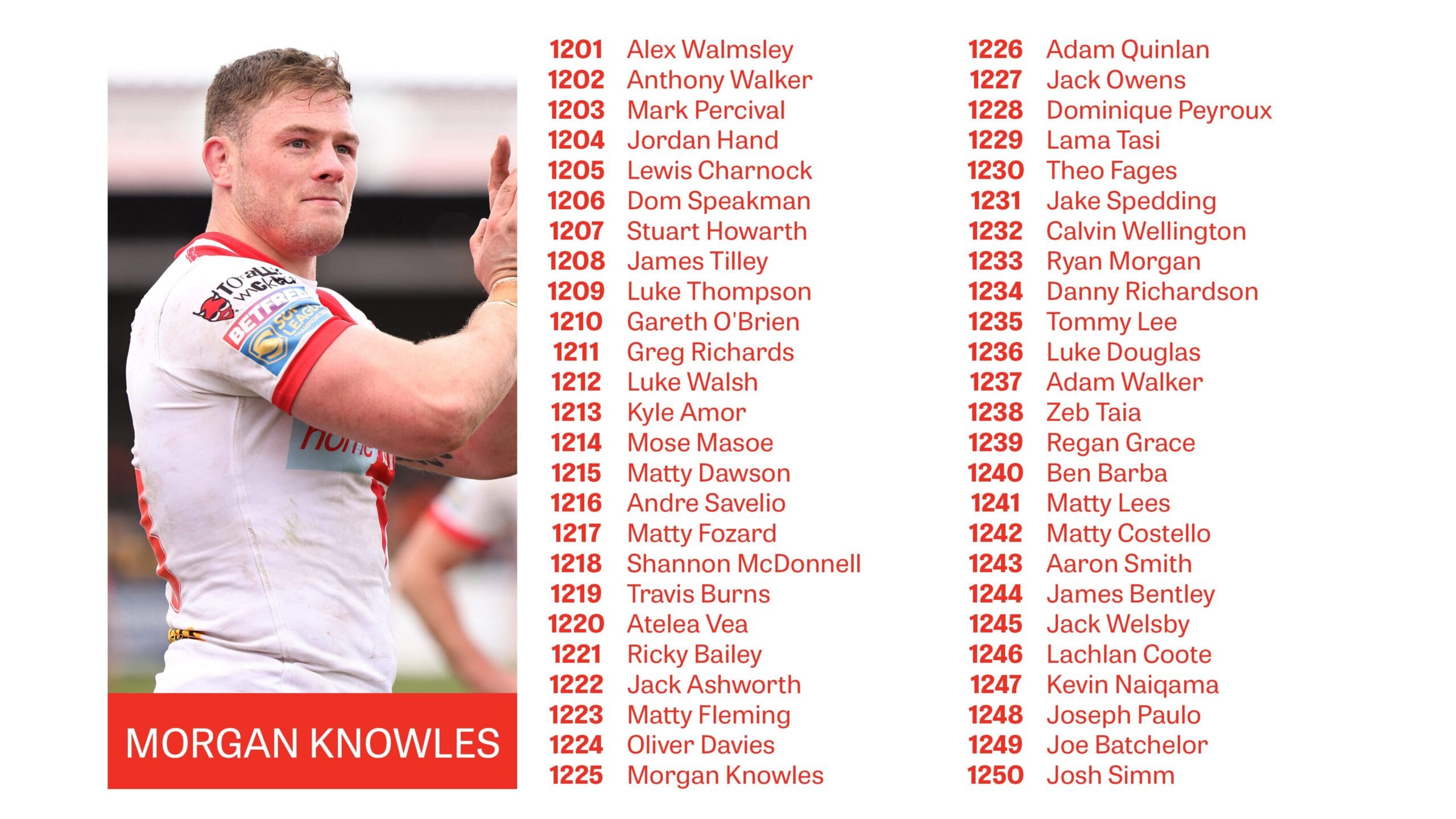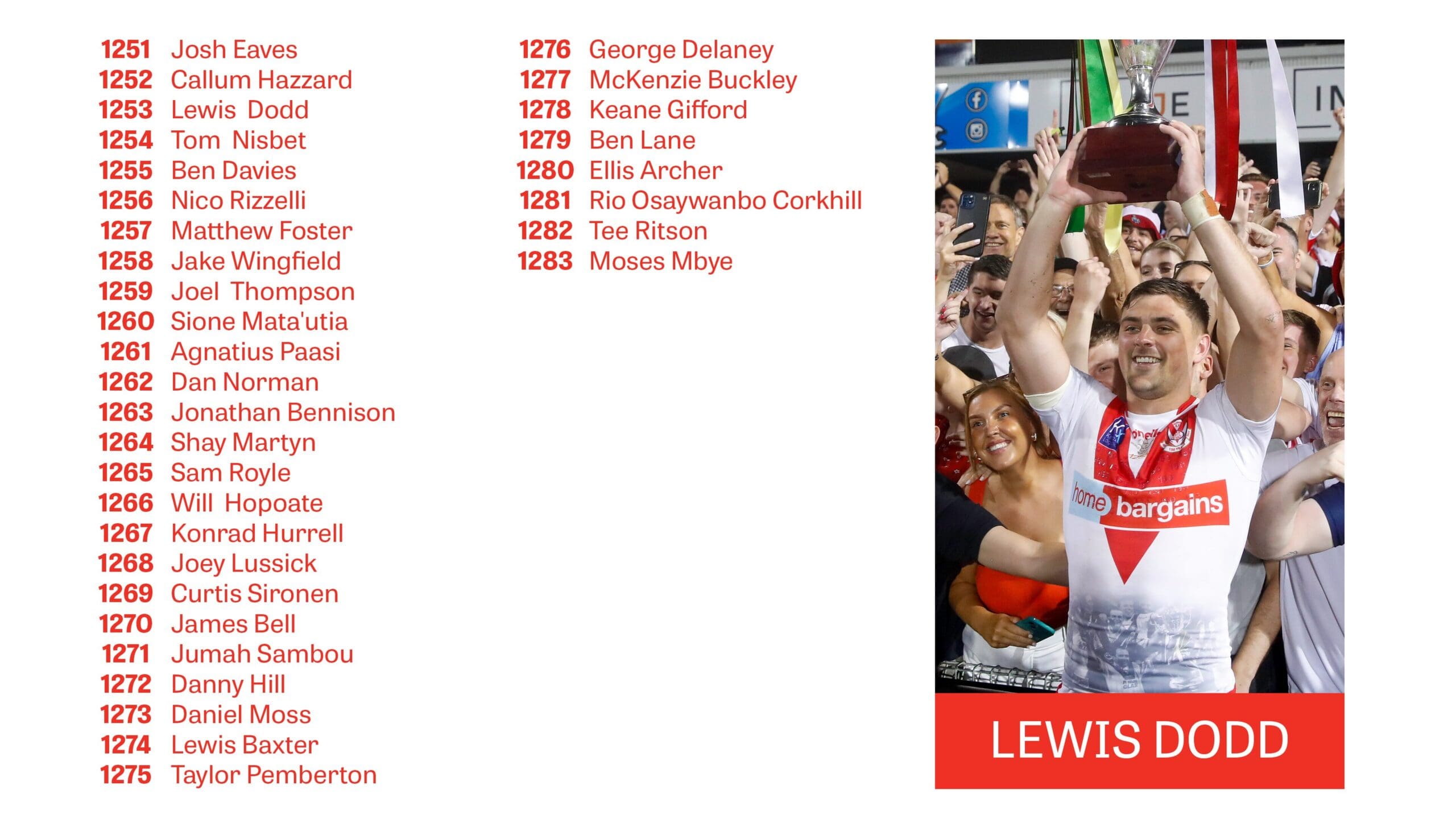 St.Helens Women – Heritage Numbers