We have a proud history and a passionate and loyal fan base, this has made our Club a target for counterfeiting and brand abuse.
Counterfeiters look to exploit the loyalty of our fans and the Club's success, by producing, distributing and selling unofficial merchandise.
There are also those who seek to gain benefit by trying to associate themselves with the goodwill and reputation established by the Club, by using our marks and imagery to advertise their own products or services.
The Club have recently implemented a Club brand protection strategy to tackle these issues and we are committed to protecting the Club, our fans and official partners from counterfeiting and brand abuse.
What is brand protection?
St.Helens R.F.C. own a range of intellectual property rights that are registered trade marks and/or protected under copyright, including Club badges, the Club name and nicknames. These rights allow us to commercialise the brand through sponsorship and merchandise sales, therefore generating revenue that can be reinvested into the Club. Brand Protection is the action we take to stop organisations or individuals using our intellectual property rights without permission.
Why protect the brand?
We are grateful to have such loyal and passionate supporters who invest in official merchandise and wear the Club badge with pride. Unfortunately, some organisations and individuals take advantage of this loyalty by manufacturing and selling products bearing the Saints badge and name without authorisation, profiting from the Club and the goodwill of our supporters.
Often this merchandise is specifically designed to look like Official merchandise, using designs very similar to those used by the Club in terms of colour, and imagery.
This takes away important revenue that is vital to the ongoing operation of our Club.
In addition to this, unofficial products are often of poor quality and are produced in circumstances which the Club has no sight of. This means that for supporters who buy these products, they may be left disappointed, receive limited consumer rights and products are unlikely to have passed product safety tests.
For these reasons, we proactively police the physical and online marketplaces for unofficial products and ask that supporters only purchase official merchandise.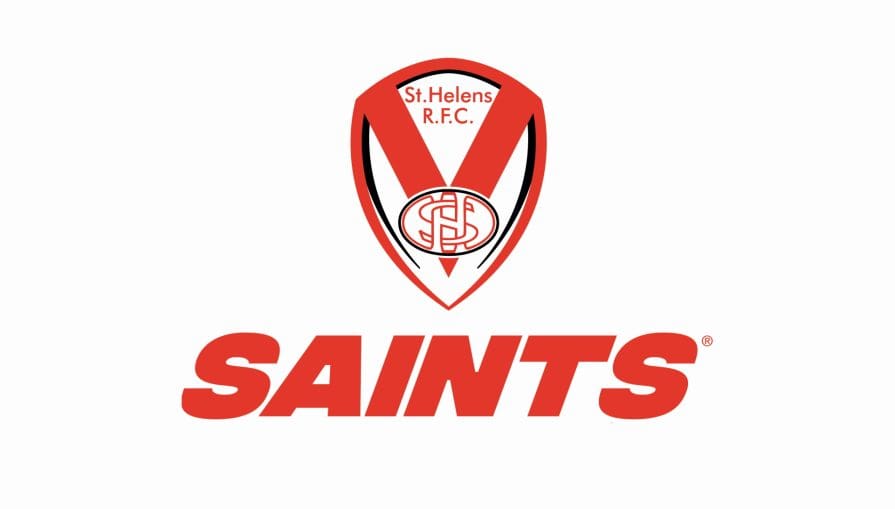 How can you play your part for your Club?
If you plan on buying St.Helens R.F.C. merchandise, please purchase official merchandise from our official store – saintssuperstore.com. By doing so you can guarantee you are buying official product and that you are supporting your Club.
If you are aware of product that you believe is unofficial, please report it to us via [email protected]. Any information will be treated with the strictest confidence and will only be shared with our trusted law enforcement colleagues.
We thank supporters for any help and support they can offer in protecting the Saints brand.
Legal Notes
St.Helens R.F.C. views the unauthorised use of its intellectual property rights (including, but not limited to the use of its registered trademarks "Saints", "St.Helens R.F.C." and "St Helens Rugby League Club" and any relevant copyright and/or design rights) as an extremely serious matter, which risks causing financial and reputational damage to the St.Helens R.F.C. and its commercial partners.
This extends to the unauthorised use of any other images, logos, marks, text or other representations which might create the mistaken impression of official association with St.Helens R.F.C.
Any unauthorised use (including in on-line or print materials, clothing or other forms of merchandise, advertising or promotional materials etc) will not be tolerated in any circumstances without the express prior written consent of the St.Helens R.F.C., who will not hesitate to seek appropriate legal redress where its rights have been infringed.