Castleford Tigers v Saints
Saints were denied a Grand Final appearance in the cruelest of ways as they went down 23-22 at Castleford.
Tied 22-apiece at the end of the 80, a Luke Gale drop goal in Golden Point Extra Time sent the Tigers to the Final.
It was tense and dramatic end to a game that featured a classic comeback from the Saints.
Down 20-10, they led 22-20 with seconds remaining thanks to tries from Tommy Makinson, Mark Percival and Ryan Morgan.
Ben Barba, who was superb throughout, produced an attacking masterclass to get Saints back into it – and on the verge of the Final.
But an unnecessary penalty with literally seconds to spare set the platform for Gale to kick Cas through.
Before then, Saints were good value for their 10-8 half time lead.
Cas had the perfect start when Zeb Taia knocked on from the kick off.
Zak Hardaker scored from the resultant set and then Luke Gale slotted a conversion and a penalty for an 8-0 lead.
Saints hit back through the pace of Regan Grace.
After winning a penalty in midfield they swept the ball wide and the winger flew in untouched.
Barba providing the highlight reel pass for the try.
Saints had further forays into the Cas half – only for handling to let them down – and after the home side had forced a drop out, Greg Minikin had one chalked off for a knock on after a kick to the corner on the last.
And on the half hour mark, Louie McCarthy-Scarsbrook was unlucky not to get on the end of a Matty Smith chip – something the video referee took a while to confirm.
But when Saints next came to Cas' line they didn't disappoint.
Roby was off like a shot at dummy half and he caught Morgan Knowles steaming into a gap for a superb try.
Percival giving Saints a two-point lead which they carried into the break.
An early penalty in the second half had Cas right on Saints' line for two sets.
But a stray pass five minutes in ended up in touch to give Holbrook's men the perfect attacking chance.
Luke Douglas was held up before Percival went within inches.
Mike McMeeken then fashioned half a chance for Castleford after 52 minutes but five later Gale latched onto Greg Eden's break to put the hosts ahead.
Then came two moments that swung the same back to the home side.
Firstly, Adam Milner stopped a certain Saints try after a stunning Barba break.
On the very next set, Paul McShane hit a 40:20 to get Cas on the front foot and then provided a short pass for Milner to plunge over.
Saints looked rocked but they were about to do what looked impossible midway through the game, and the season, and put themselves as close as possible to the Final.
They scored twice in three minutes – and it was down mainly to the skill of Ben Barba.
His pinpoint pass firstly put Makinson over in the far corner before he fed Mark Percival on the other side to make it game on.
And with less then three minutes remaining Saints gave it air on the last, Roby made a break and somehow found an offload for Ryan Morgan to stroll over.
It was pandemonium in the away end … but sport has a nasty habit of biting back.
Saints were penalised for obstruction with less than 30 seconds remaining on an innocuous kick through and Gale did the business.
Then, after an attempt at a drop goal from the scrum half and Matty Smith, the former nailed a pearler through the uprights.
A heartbreaking end for Holbrook's men.
Match Summary:
Tigers:
Tries: Hardaker, Gale, Milner
Goals: Gale (5 from 5)
Drop: Gale
Saints:
Tries: Grace, Knowles, Makinson, Percival, Morgan
Goals: Percival (1 from 5)
Penalties Awarded:
Tigers: 4
Saints: 8
HT: 8-10
FT: 23-22
REF: J Child
ATT: 11,235
Teams:
Tigers:
1. Zak Hardaker; 2. Greg Minikin, 3. Jake Webster, 4. Michael Shenton, 5. Greg Eden; 16. Ben Roberts, 7. Luke Gale; 14. Nathan Massey, 9. Paul McShane, 15. Jesse Sene-Lefao, 34. Alex Foster, 12. Mike McMeeken, 13. Adam Milner.
Subs: 10. Grant Millington, 17. Junior Moors, 18. Matt Cook, 19. Gadwin Springer.
Saints:
37. Ben Barba; 2. Tommy Makinson, 3. Ryan Morgan, 4. Mark Percival, 28. Regan Grace; 1. Jonny Lomax, 7. Matty Smith; 14. Luke Douglas, 9. James Roby, 16. Luke Thompson, 36. Zeb Taia, 20. Morgan Knowles, 12. Jon Wilkin.
Subs: 6. Theo Fages, 8. Alex Walmsley, 13. Louie McCarthy-Scarsbrook, 18. Dominique Peyroux.
Saints Line up
| | |
| --- | --- |
| 23 | Ben Barba |
| 2 | Tommy Makinson |
| | Ryan Morgan |
| 4 | Mark Percival |
| 5 | Regan Grace |
| 6 | Jonny Lomax |
| 7 | Matty Smith |
| 14 | Luke Douglas |
| 9 | James Roby |
| 10 | Luke Thompson |
| 11 | Zeb Taia |
| 13 | Morgan Knowles |
| 12 | Jon Wilkin |
| 7 | Theo Fages |
| 8 | Alex Walmsley |
| 15 | Louie McCarthy-Scarsbrook |
| 12 | Dominique Peyroux |
Castleford Tigers Line up
| | |
| --- | --- |
| 1 | Zak Hardaker |
| 2 | Greg Minikin |
| 3 | Jake Webster |
| 4 | Michael Shenton |
| 5 | Greg Eden |
| 6 | Ben Roberts |
| 7 | Luke Gale |
| 8 | Nathan Massey |
| 9 | Paul McShane |
| 10 | Jesse Sene-Lefao |
| 11 | Alex Foster |
| 12 | Mike McMeeken |
| 13 | Adam Milner |
| 14 | Grant Millington |
| 15 | Junior Moors |
| 16 | Matt Cook |
| 17 | Gadwin Springer |
Last updated 28 Sep 17 21:50:01
Drop Goal
Luke Gale for Castleford Tigers
Gale pops it over the bar and Cas are through to the final
Saints effort nowhere near.
Gale tries a one pointer from distance – wide left.
Saints first set has Cas coming out of their 20.
Saints get the ball first.
Incredible game, tied 22-22.. off to golden point.
Goal
Luke Gale for Castleford Tigers
And we're off to golden point.
Obstruction was the call.
Saints done for offside on the last tackle and Cas will have a shot at the two.
Cas get the ball from the restart.
Away end here has gone off its nut (technical term)!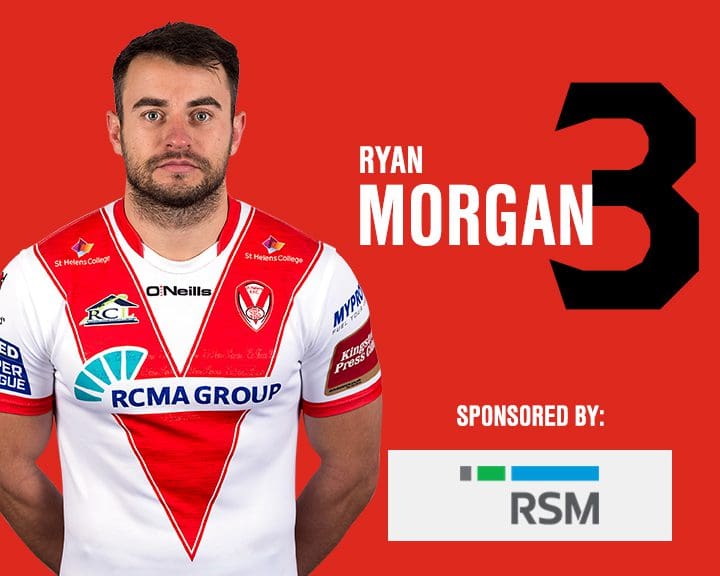 Try
Ryan Morgan for Saints
Roby break, gets the ball wide and Saints lead.
Saints have scored! They keep the ball alive and that's class!
Two point game… Saints flying in on defence.
Percy misses the kick and it's 20-18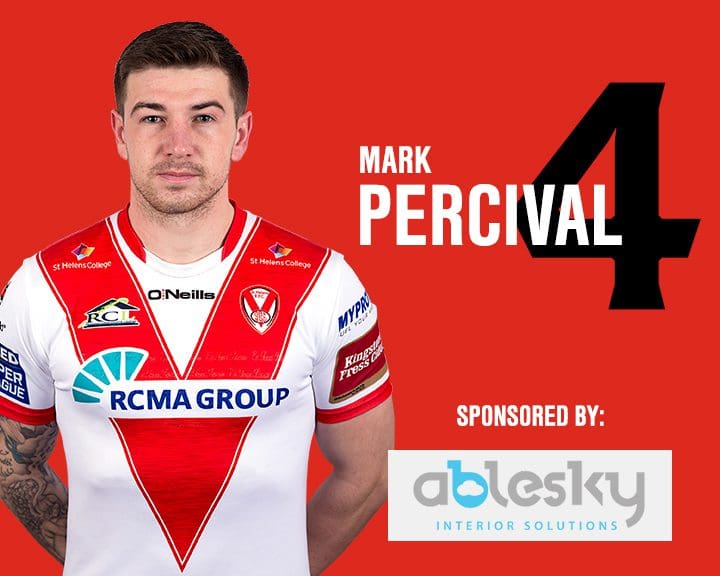 Try
Mark Percival for Saints
Barba's pass and Percy twists over!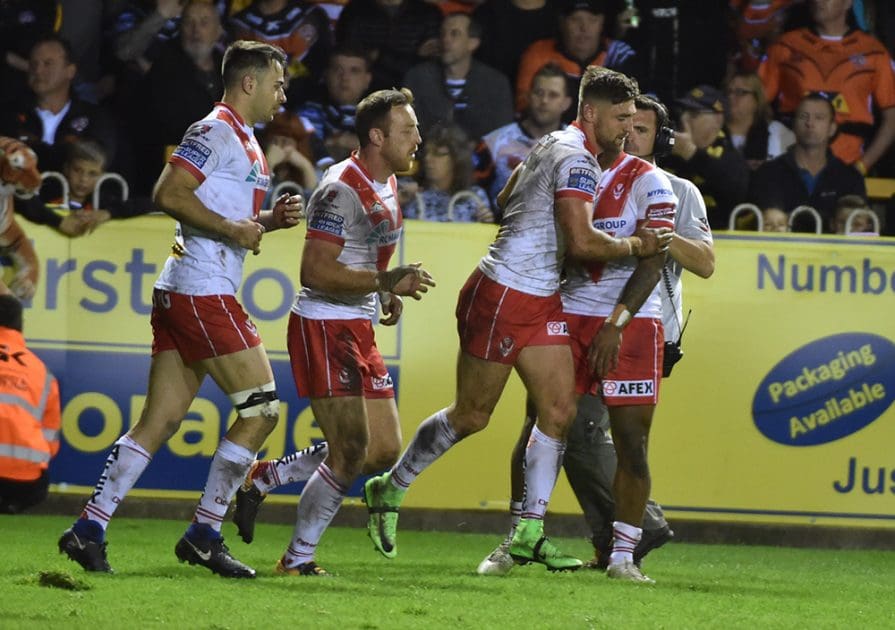 Percy short with the kick so it's Cas 20 Saints 14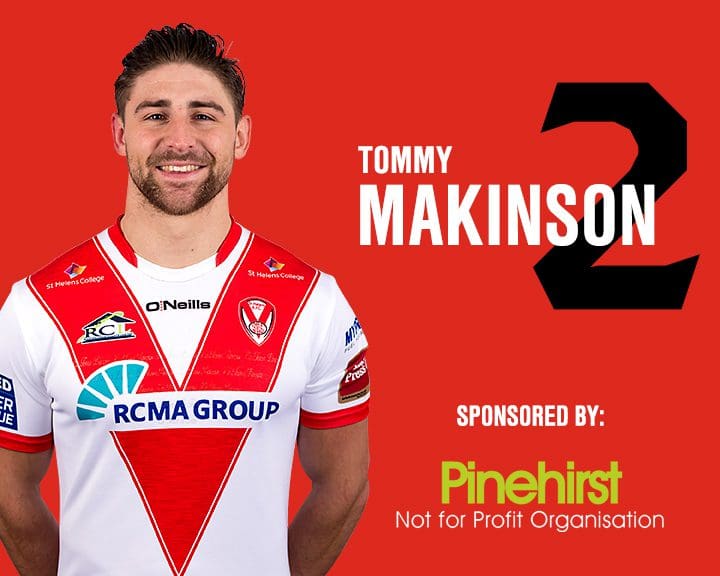 Try
Tommy Makinson for Saints
Saints in! Barba's pinpoint pass and Makinson is over
Saints penalty coming after Walmsley was held up over the line.
Saints right on Cas line.
Cas now kicking Saints on their heels. Needs a big effort here boys.
Goal
Luke Gale for Castleford Tigers
Try
Adam Milner for Castleford Tigers
Short pass and show's his strength to get it down.
Cas with a 40:20. Huge effort needed from your Saints here.
Barba break down the right hand side, offloads but Milner's defence does the job.
Regan intercepts a pass that is destined for Minikin and the try line.
Saints pinged for offside on the half way line.
Goal
Luke Gale for Castleford Tigers
Cas lead 12-10 after that Gale try… kick to come…
Try
Luke Gale for Castleford Tigers
Can't give Cas half a chance – ball down the left hand side, class pass, and they lead.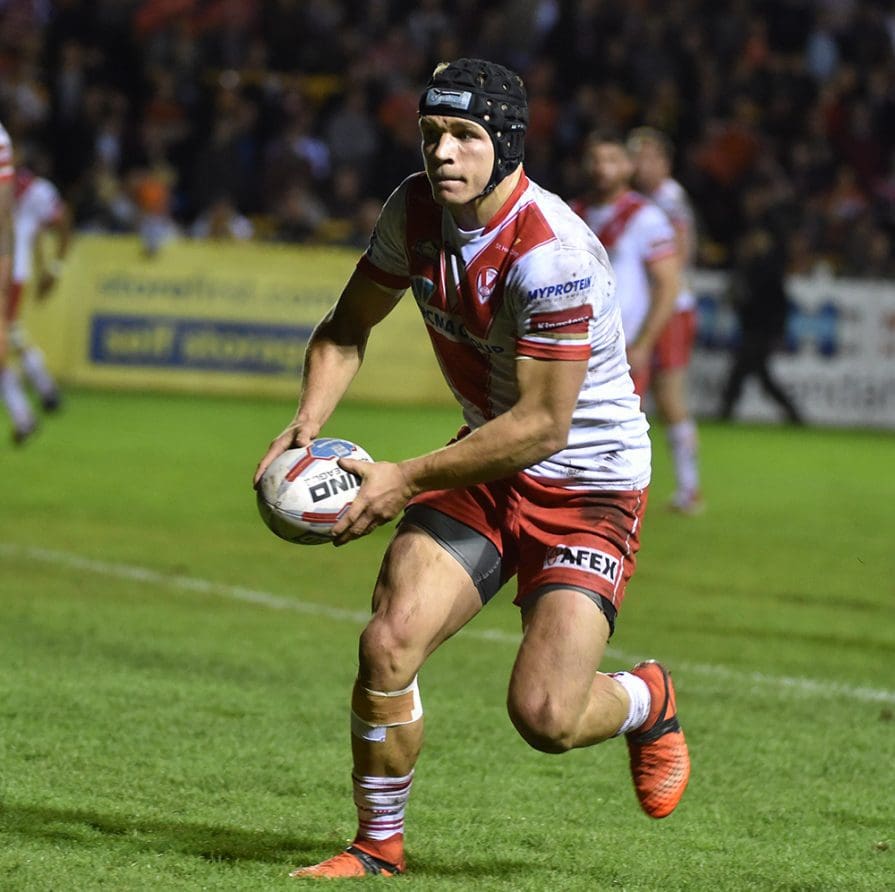 But then Cas win a penalty
Saints on the attack – last tackle kick has them right on Cas line.
High ball – Hardaker cleans out Barba and Saints have a penalty.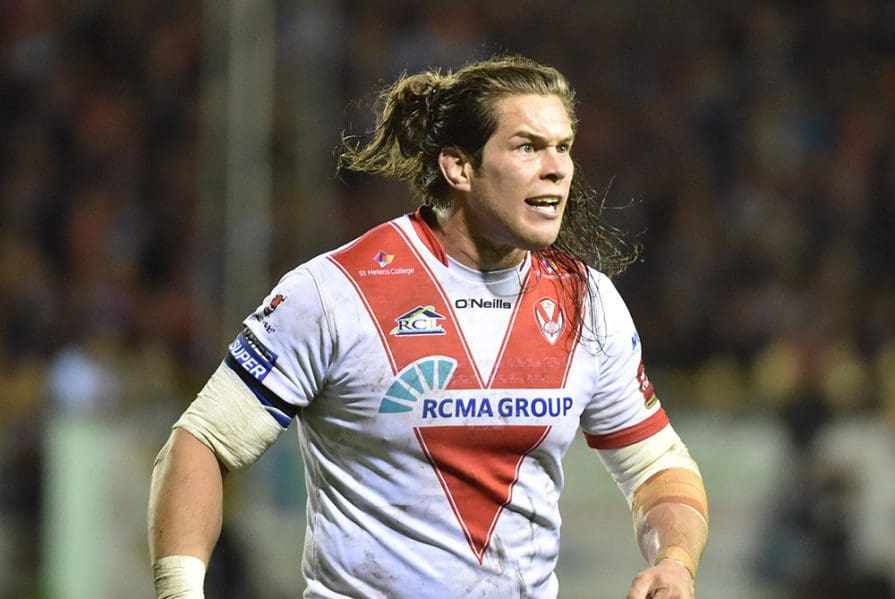 Great offload from LMS in the build up – Lomax wins Saints a drop out.
Gale's kick on the last – Saints have a scrum on their 30.
Douglas held before Percy is within inches.
A stray Cas pass ends up in touch and Saints are in Cas 30.
Cas lose it though and Saints will come off their own line.
Cas penalty and they are on Saints' 30
Saints will get the second half underway – they lead 10-8.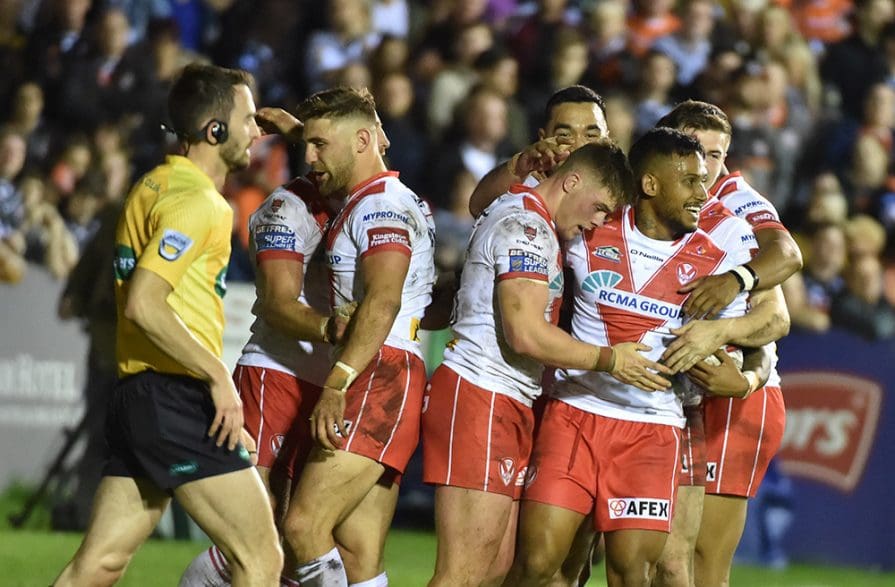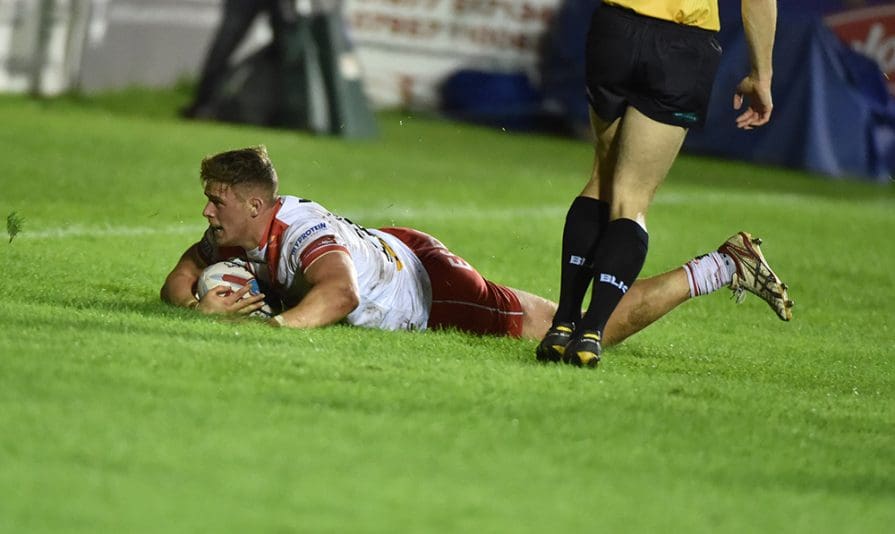 Goal
Mark Percival for Saints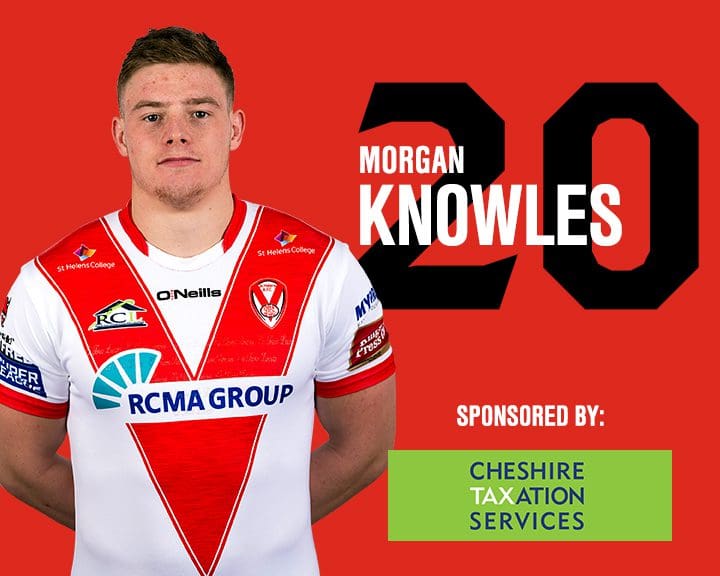 Try
Morgan Knowles for Saints
Roby fires a beaut to Morgan Knowles!
Saints penalty and the home fans aren't happy…
Gale kick – Saints defend it and have to drop out.
Chip through – has LMS put down?
Webster breaks from inside Cas half – doesn't pass with a overlap and Saints recover
Smith kick to the corner – Ryan Morgan just can't take it
Another penalty to the visitors
Saints have forced a drop out too. Good pressure here.
Penalty to Saints – Smith gets Saints in Cas 40.
Remains 8-4 and Saints have the ball.
Heading to the vid ref after a kick to the corner… Pos Cas try?
Tommy Makinson makes half a break but his pass goes into touch.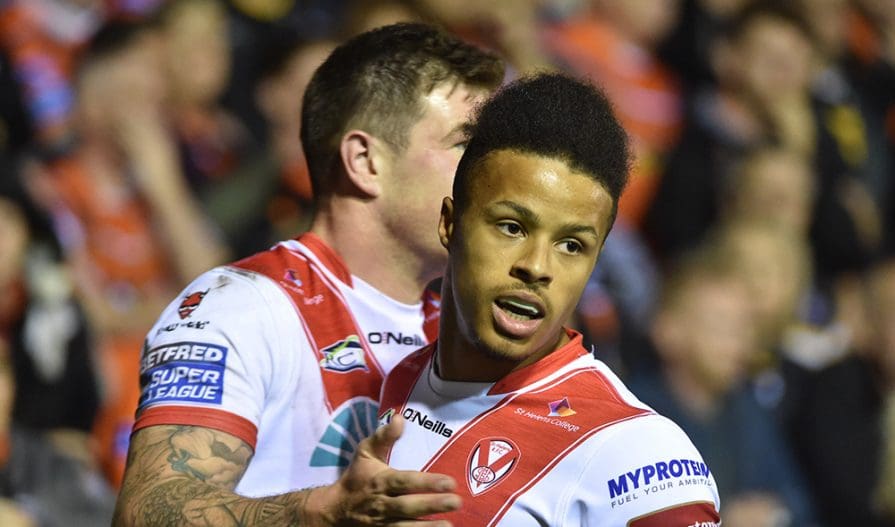 Percival short with the kick. Cas 8 Saints 4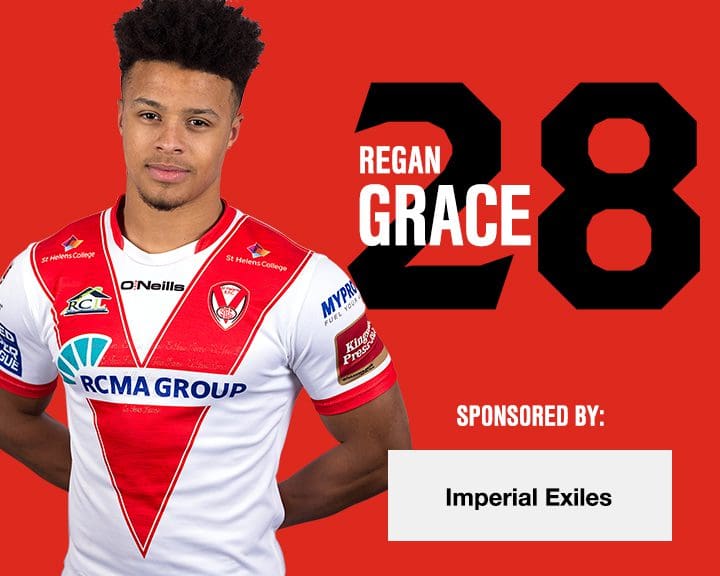 Try
Regan Grace for Saints
Ball swept left and Regan is over
Heading upstairs for a Grace try…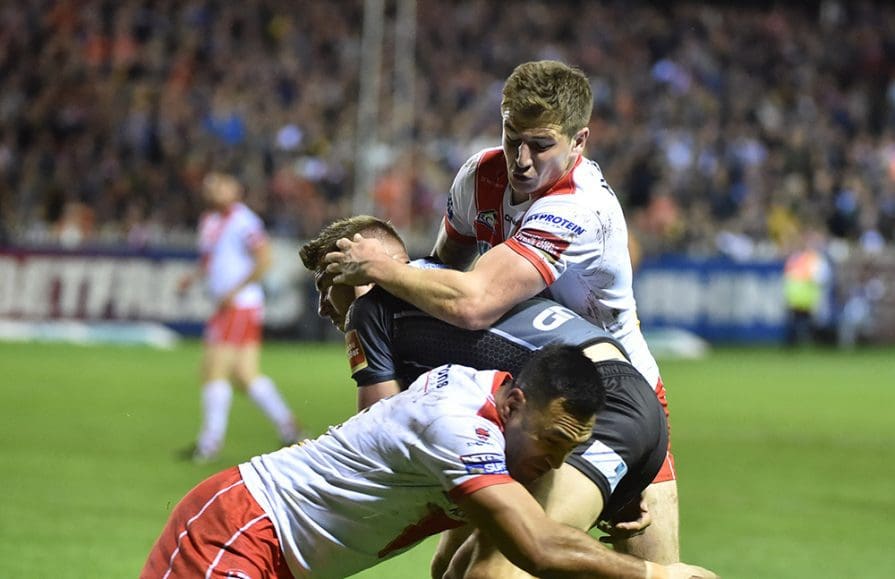 Saints looking to attack – good run form Percy but the ball is stolen in front of Cas' posts.
Barba safe under the high ball as Saints look to come away from their line
Goal
Luke Gale for Castleford Tigers
Gale slots the two for 8-0
Saints pinged for impeding the play the ball and Gale will take the two.
Thompson loses the ball on Saints' 40 and Cas will attack.
Lovely kick from McShane means Saints have a scrum around 10 metres off their line.
Grace catches a safe high ball.
Goal
Luke Gale for Castleford Tigers
Try
Zak Hardaker for Castleford Tigers
And from the very first play Hardaker goes through the defence.
Saints knock the ball on form the kick off.
Cas will get this one underway