He joined teammate Mark Percival in bagging a brace as Justin Holbrook's men put in a professional performance at the Halton Stadium.
It gave Saints the Karalius Cup as well as keeping them out front at the top of the Betfred Super League.
Saints got off to a great start when Ryan Morgan opened the scoring in the seventh minute – after Widnes couldn't handle Ben Barba.
The full back forced a drop out with a piece of improvisation on the last and then went right on the resultant set to find Morgan for his first of the season.
Mark Percival then extended the lead with the easiest try he will ever score.
A simple kick on the last into the corner bounced kindly in front of Danny Craven, but instead of the fullback taking it the chasing Percival picked his pocket.
Danny Richardson making it 10-0 with the conversion.
Scrambling defence stopped a certain Charly Runciman try on 16 minutes and two minutes later they halted another Widnes attack under their own sticks.
Saints failed to heed the warnings though and after back-to-back sets Wellington Albert hit a fine line to get the hosts back into it.
Thankfully, the momentum shift was short-lived as on 28 minutes, Richardson put a grubber into the in-goal and Percival touched down for his second.
Richardson nailing a peach of a conversion from the touchline to give Saints a 16-6 half time lead.
Saints' task of securing the win was made much harder one minute into the second half as Luke Douglas saw yellow for a tackle on Danny Craven.
But after Widnes had one chalked off on the following set, Saints went right down the other end and scored.
Fages linked up with Ben Barba and the full back skipped through three defenders to put down over the line.
Still a man short, Makinson then scored one of his specials.
Roby's short pass sent Zeb Taia through the middle only for him to be hauled down about 20 metres out.
From there it went right, through hands, with Barba and Peyroux linking up to put the winger acrobatically over in the corner.
His second was just a special with the finish matching the sheer class of the  build up.
On the last, Saints chanced their arm, Kyle Amor offloaded and the ball found its way to the winger off the back some wonderful linking play.
It was a fine way to bring up his 100th try for the club.
Saints could have had more points as the clock wound down but instead they produced an excellent goal-line stand to keep the Vikings out – as it has pretty much been all season.
Match Summary:
Vikings:
Tries: Albert
Goals: Gilmore (1 from 1)
Saints:
Tries: Morgan, Percival (2), Barba, Makinson (2)
Goals: Richardson (2 from 6)
Penalties Awarded:
Vikings: 8
Saints: 9
HT: 6-16
FT: 6-28
REF: C Kendall
ATT: 6706
Teams:
Vikings:
15. Danny Craven; 2. Stefan Marsh, 4. Charly Runciman, 24. Edward Chamberlain, 22. Ryan Ince; 33. Aaron Heremaia, 7. Thomas Gilmore; 10. Alex Gerrard, 21. Jordan Johnstone, 26. Edward Chapelhow, 16. Thomas Olbison, 17. Samuel Wilde, 28. Bradley Walker.
Subs: 19. Greg Burke, 20. MacGraff Leuluai, 23. Danny Walker, 36. Wellington Albert.
Saints:
23. Ben Barba; 2. Tommy Makinson, 3. Ryan Morgan, 4. Mark Percival, 19. Regan Grace; 6. Theo Fages, 18. Danny Richardson; 10. Kyle Amor, 9. James Roby, 16. Luke Thompson, 17. Dom Peyroux, 11. Zeb Taia, 12. Jon Wilkin.
Subs: 7. Matty Smith, 13. Louie McCarthy-Scarsbrook, 14. Luke Douglas, 15. Morgan Knowles.
Saints Line up
| | |
| --- | --- |
| 23 | Ben Barba |
| 2 | Tommy Makinson |
| | Ryan Morgan |
| 4 | Mark Percival |
| 5 | Regan Grace |
| 7 | Theo Fages |
| 7 | Danny Richardson |
| 18 | Kyle Amor |
| 9 | James Roby |
| 10 | Luke Thompson |
| 12 | Dominique Peyroux |
| 11 | Zeb Taia |
| 12 | Jon Wilkin |
| 7 | Matty Smith |
| 15 | Louie McCarthy-Scarsbrook |
| 14 | Luke Douglas |
| 13 | Morgan Knowles |
Widnes Vikings Line up
| | |
| --- | --- |
| 1 | Danny Craven |
| 2 | Stefan Marsh |
| 3 | Edward Chamberlain |
| 4 | Charly Runciman |
| 5 | Ryan Ince |
| 6 | Aaron Heremaia |
| 7 | Thomas Gilmore |
| 8 | Alex Gerrard |
| 9 | Jordan Johnstone |
| 10 | Ted Chapelhow |
| 11 | Thomas Olbison |
| 12 | Samuel Wilde |
| 13 | Bradley Walker |
| 14 | Greg Burke |
| 15 | Macgraff Leuluai |
| 16 | Danny Walker |
| 17 | Wellington Albert |
Last updated 2 Apr 18 16:53:10
Widnes with a last foray at the Saints line as the clock counts down.
Saints have a penalty on their own line.
Saints camped on Widnes' line and they'll have a repeat as Ryan Morgan is impeded.
Kick hits the post and Saints come away with it.
Widnes with a penalty around 25 out. Chance for the hosts here.
Those two tries take Tommy Makinson to 100 in the Red V. Congrats!
Richardson wide with the conversion – they lead 28-6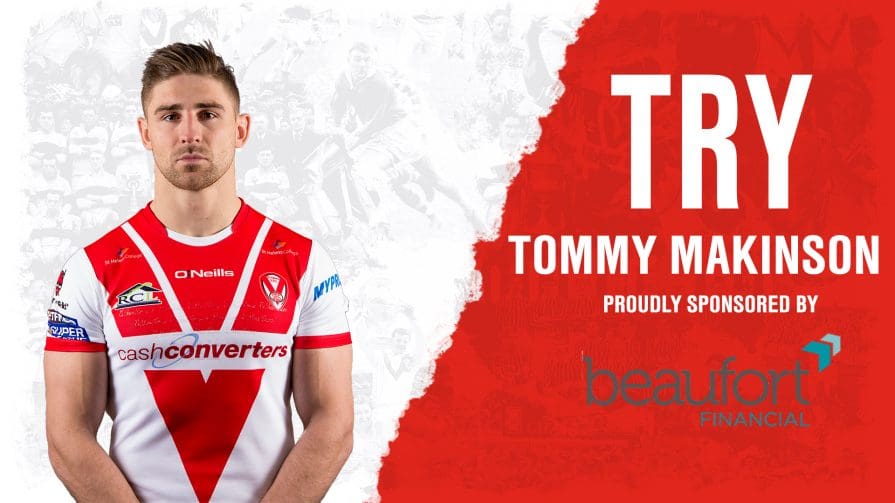 Try
Tommy Makinson for Saints
A try out of the top drawer from Saints. Makinson with another special finish – clinical passing as Saints work it on the last.
Barba's pass to Morgan – but the centre is held up over the line.
Makinson forces a drop out.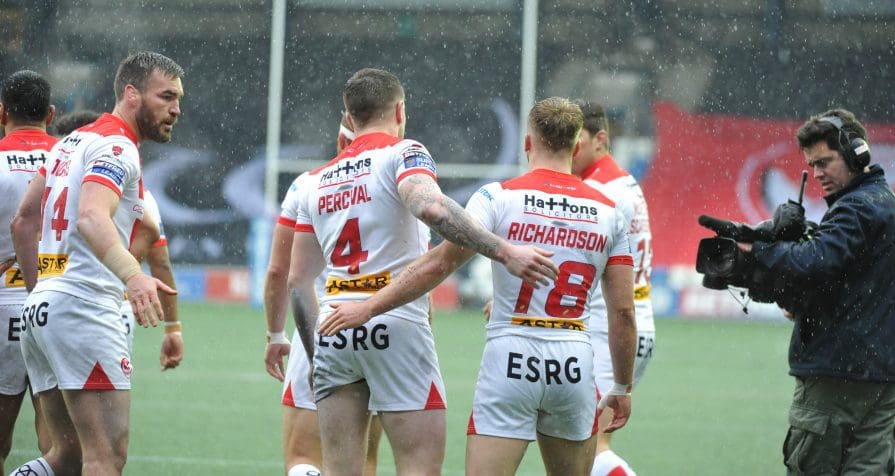 Gerard straight through on Richardson after he kicks the ball – Saints get a penalty and are now right on the Vikings' line.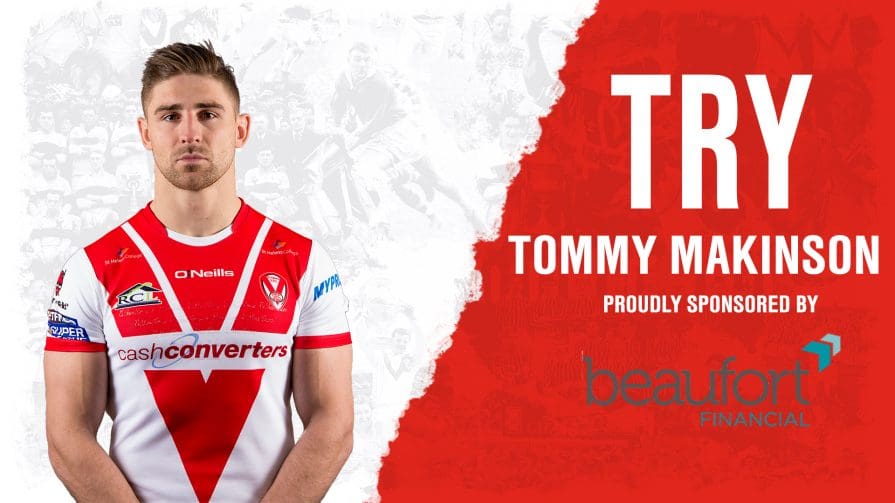 Try
Tommy Makinson for Saints
We've missed those Tommy! A wonder finish after Taia's great run!
Knowles with a huge hit on Craven from Fages' high ball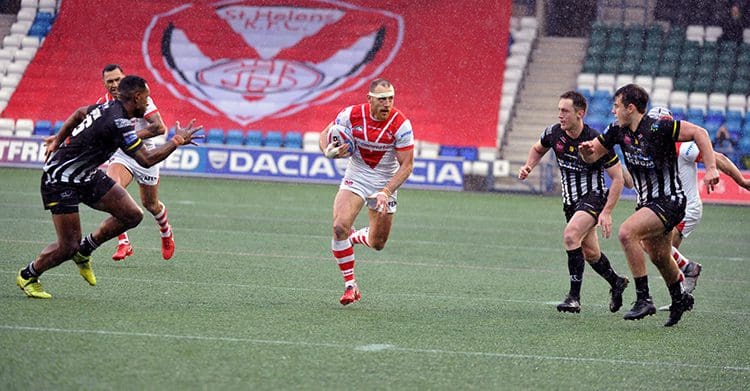 Richardson wide with the conversion – Saints lead 20-6
Barba takes Fages' pass and then skips through three defenders to put down.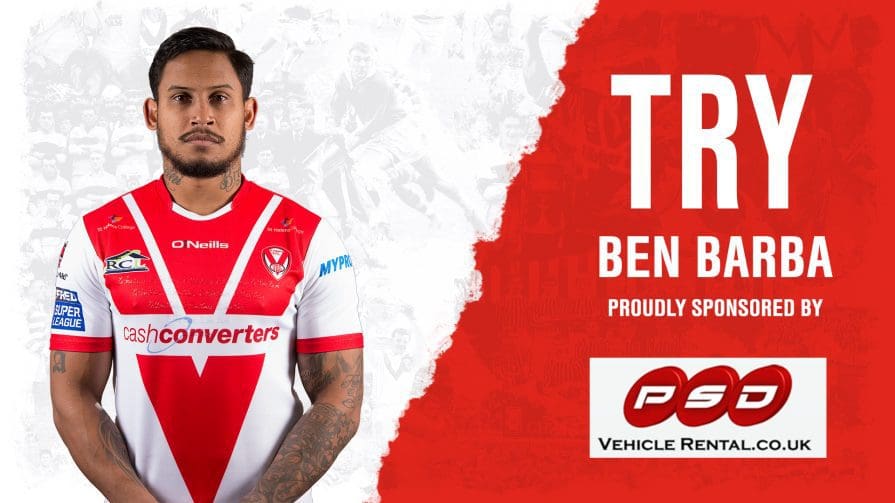 Try
Ben Barba for Saints
No try… Saints then go down the other end of the field and Barba works his magic!
heading upstairs for a Widnes try. Both teams unsure about this one.
Yellow Card
Luke Douglas for Saints
Saints down to 12 for 10 minutes as Douglas gets yellow for a tackle on Craven.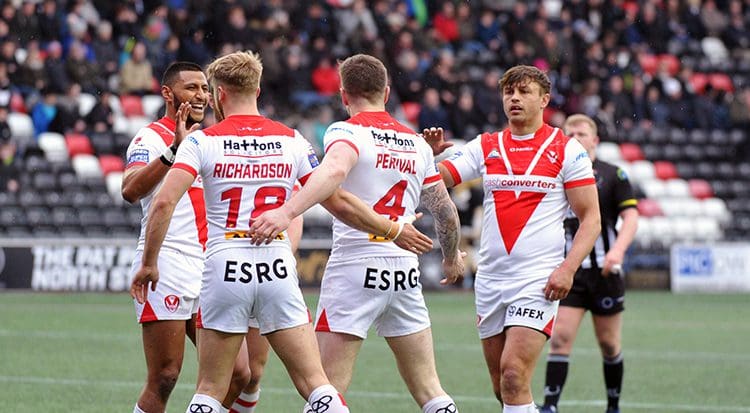 Widnes will get the second half underway – Saints lead 16-6
Lovely take from Makinson over in the far corner from a high ball. Safe hands as per.
Makinson takes a chip to the corner and then back-pedals out. Saints then win a penalty for a high-shot.
Richardson dips and goes on the last, chips into the in goal area and the defence catches Ince for a drop out.
Goal
Danny Richardson for Saints
Richardson off the touchline for 16-6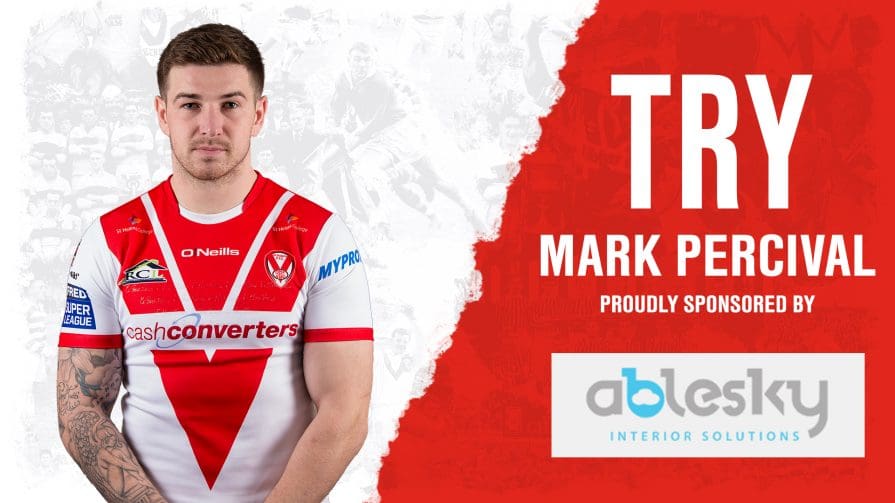 Try
Mark Percival for Saints
And it's given! Saints lead 14-6
Richardson chip on the last, Percy touches down… we're heading upstairs first.
Widnes' kick on the last goes into touch. Saints ball 45 out.
Saints lose the ball and the chance has gone.
But Widnes knock on from the kick off and Saints are on the front foot.
Goal
Thomas Gilmore for Widnes Vikings
Takes the score to Widnes 6 Saints 10
Try
Wellington Albert for Widnes Vikings
Widnes hit back. Error and a penalty invite a chance and Albert takes the ball on a nice line.
Repeat set follows from a penalty.
Rare error from Roby hands the ball to Widnes – they are in prime position to attack here.
Penalty to Widnes; they have the ball 40 out from Saints line.
Chip to the corner from Widnes is tipped back & superbly offloaded – but the scrambling defence stops a certain Runciman try.
Saints almost through again – Roby finds Thompson but the prop can't keep hold of it.
Goal
Danny Richardson for Saints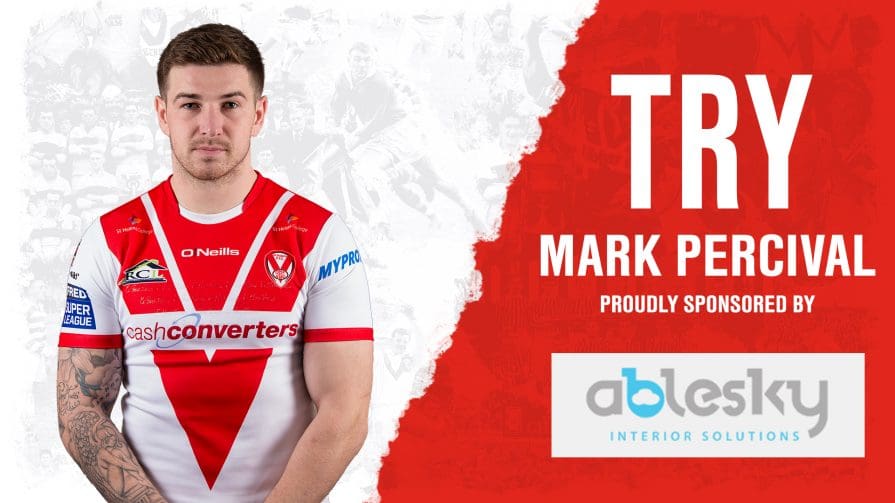 Try
Mark Percival for Saints
Simple kick chase on the last and Percival picks the ball from right in front of Danny Craven
Danny's conversion is short – Saints lead 4-0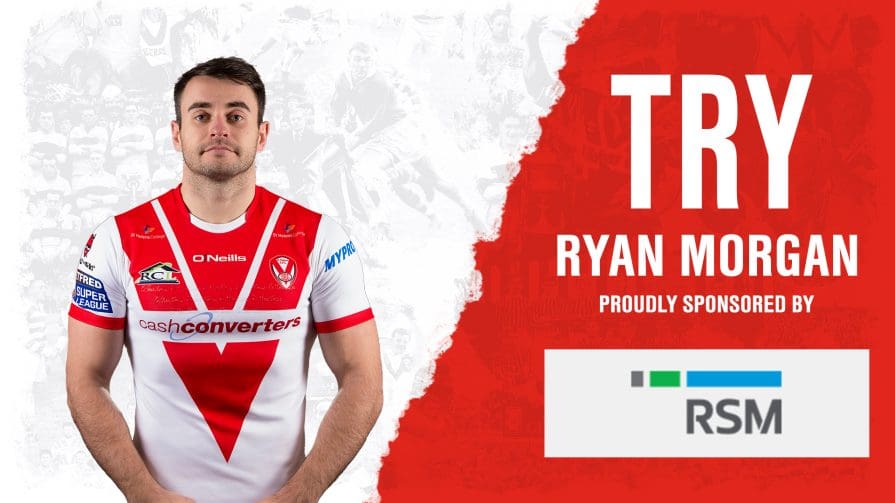 Try
Ryan Morgan for Saints
Barba shakes a tackle on the right hand side and finds Morgan in acres of space.
Barba improvises on the last and Saints force a drop out.
Widnes get the offload away – but it falls to ground under the posts. Strong D from the Saints.
Loose carry from Percival and Widnes have the ball back
Danny Richardson get this one underway!