There is currently no news associated with this match. Check back soon.
Saints Line up
| | |
| --- | --- |
| 1 | Lachlan Coote |
| 2 | Tommy Makinson |
| 3 | Kevin Naiqama |
| 4 | Mark Percival |
| 5 | Regan Grace |
| 6 | Jonny Lomax |
| 7 | Theo Fages |
| 8 | Alex Walmsley |
| 9 | James Roby |
| 10 | Luke Thompson |
| 11 | Zeb Taia |
| 12 | Dominique Peyroux |
| 13 | Morgan Knowles |
| 18 | Kyle Amor |
| 18 | Joseph Paulo |
| 15 | Louie McCarthy-Scarsbrook |
| 10 | Matty Lees |
Leeds Rhinos Line up
| | |
| --- | --- |
| 1 | Jack Walker |
| 2 | Tom Briscoe |
| 3 | Kallum Watkins |
| 4 | Konrad Hurrell |
| 5 | Ash Handley |
| 6 | Tui Lolohea |
| 7 | Richie Myler |
| 8 | Trent Merrin |
| 9 | Brad Dwyer |
| 10 | Nathaniel Peteru |
| 11 | Brett Ferres |
| 12 | Liam Sutcliffe |
| 13 | Stevie Ward |
| 14 | Adam Cuthbertson |
| 15 | Brad Singleton |
| 16 | Cameron Smith |
| 17 | Mikolaj Oledzki |
Last updated 22 Feb 19 21:43:43
That's it Saints win! What a great comeback in the second half!
Drop Goal
James Roby for Saints
James Roby slots over a one pointer
Leeds have it back with two minutes left on the clock
Leeds knock-on deep into Saints territory, the Touch Judge spots it after the Ref initially says play-on
Lomax jinks his way over after a great offload from Lachlan Coote but it's given a no-try after an obstruction in the build-up
Lolohea is held up at the line with a no-try decision from the video ref
Less than 8 mins to go here at the Totally Wicked Stadium 26-22 to Saints
The ball bounces around off both Saints and Leeds player's feet, the Rhinos come up with the scrum on the Saints 10 but our defence holds solid
Goal
Lachlan Coote for Saints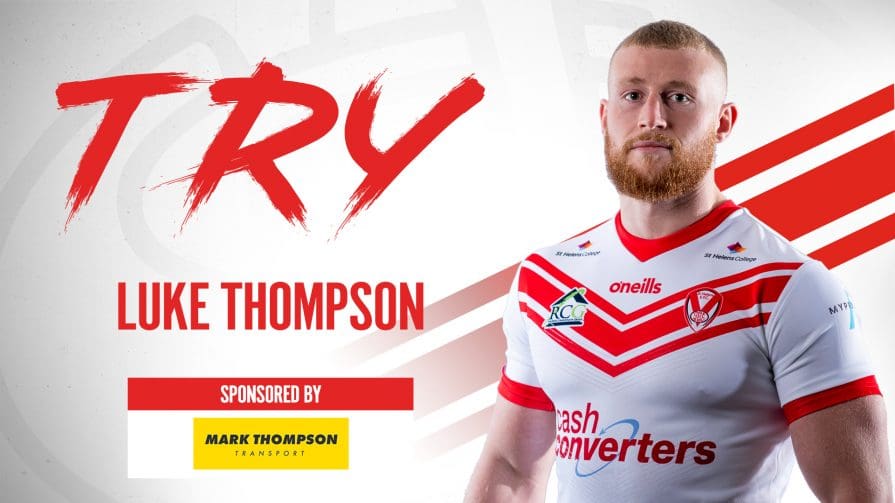 Try
Luke Thompson for Saints
Luke Thompson delivers a piece of magic with a jinking run past numerous Leeds defenders to give Saints the lead back!
Leeds force the ball out of Makinson's grasp but its deemed a knock-on by the Rhinos
James Roby pockets the short kick from Leeds to give Saints the ball back
Kyle Amor joins the action in place of Big Al
Lachlan Coote misses a penalty goal that would have drawn Saints level
Leeds kick out on the full after a scramble on the last tackle
Percival misses the conversion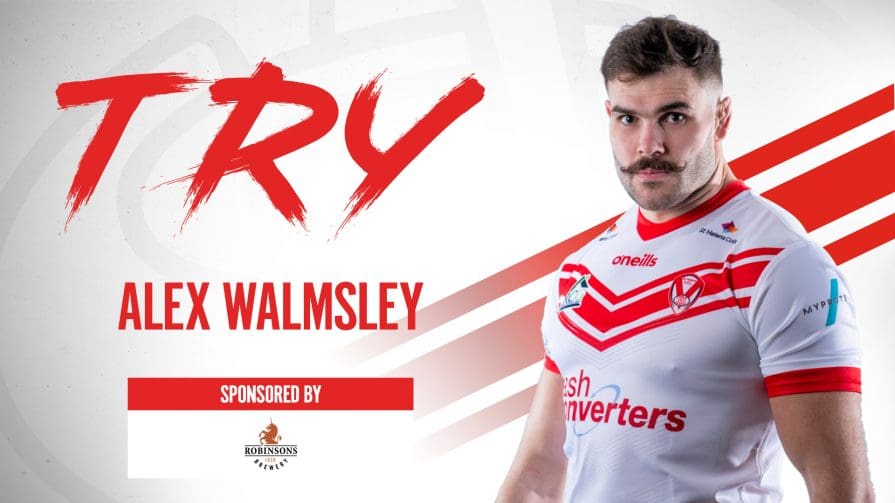 Try
Alex Walmsley for Saints
Big Al takes the ball wide of the ruck and smashes his way over for another try!
Coote brings the ball out of his own in-goal to save a drop-out and Leeds then give the penalty away to ease the pressure
Goal
Mark Percival for Saints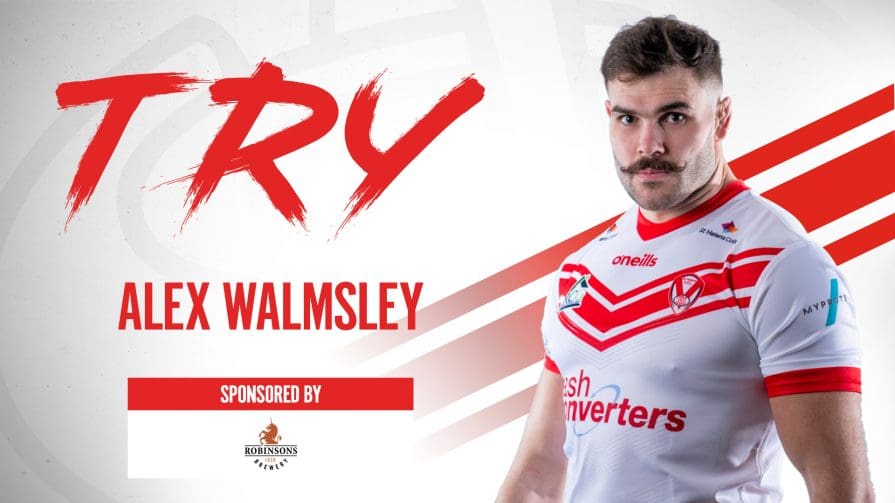 Try
Alex Walmsley for Saints
Big Al barges his way over after a short ball from Coote, following a nice break from Taia up the middle
Saints' defence holds firm
Grace is dragged into touch in the Saints 10, Leeds have the ball
Saints started the half well only to concede a barrage of tries to go in at half time 12 points down
Goal
Tui Lolohea for Leeds Rhinos
Try
Mikolaj Oledzki for Leeds Rhinos
The big man forces his way over after Dwyer puts him in with the short ball
Paulo and Walmsley join the fold in place of Thompson and Peyroux
Missed conversion by Leeds, but they lead 16-10
Try
Ash Handley for Leeds Rhinos
Ferres with the quick ball feeds the dangerous Hurrell again who slots in Handley in the corner
More scrappy play ends up with another drop-out forced by Leeds
Saints now knock-on in the Leeds half after a frenetic last 5 minutes
Saints gift Leeds the ball back after a stray pass from James Roby hits Lomax's foot but Saints get off the hook again after another forward pass near the line from the Rhinos
Leeds come up with the forward pass right on the Saints line to deny themselves a certain try scoring chance
Confusion in the Saints defence as Leeds almost break through again but they only manage to force a drop-out
Goal
Tui Lolohea for Leeds Rhinos
Try
Konrad Hurrell for Leeds Rhinos
Briscoe makes the break down the right for Leeds and they flash the ball across the width of the pitch for Hurrell to power his way over the line
Matty Lees joins the action in place of Big Al
Kevin Naiqama will not return to the field after a concussion assessment
Coote puts a sublime little kick over the top that almost results in a try but it's deemed to be a two-man ball steal so Leeds get the penalty
Saints have the ball in their own 20 after a Leeds knock-on
Goal
Tui Lolohea for Leeds Rhinos
Try
Kallum Watkins for Leeds Rhinos
Watkins punishes the Saints mistake with an easy try in the corner for Leeds
Percival drops the kick-off to give Leeds the scrum
Goal
Mark Percival for Saints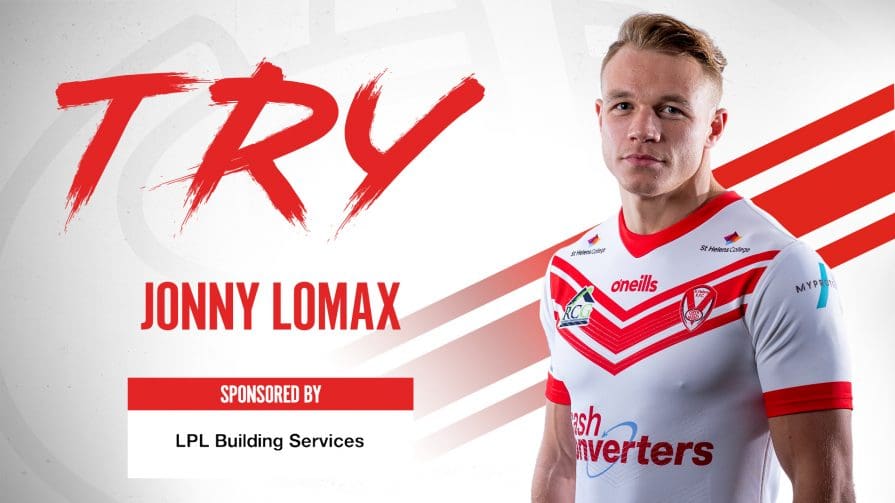 Try
Jonny Lomax for Saints
Regan Grace makes a brilliant break up the middle to slice the Leeds defence in-two which ends up with Percival offloading to Lomax
Saints knock-on trying to keep the ball alive after attacking the Leeds line again
Percival misses the conversion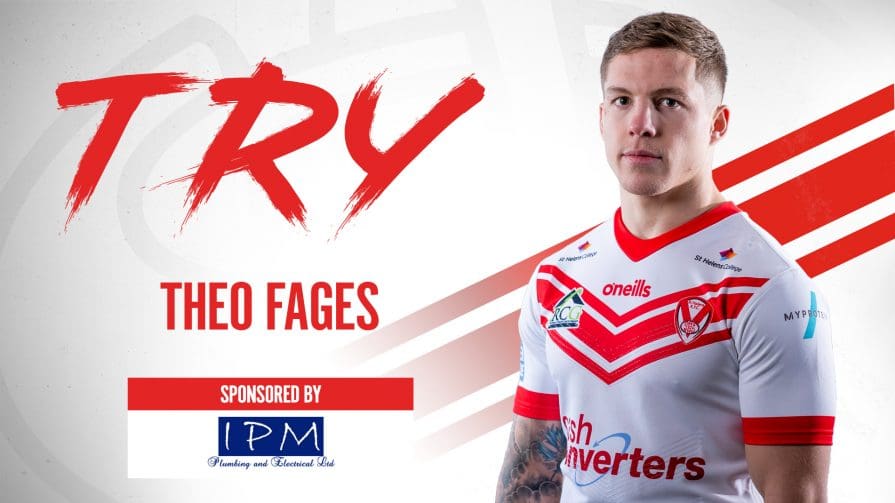 Try
Theo Fages for Saints
Fages grabs a stray ball and slides in for the try after Konrad Hurrell knocks the ball on right on his own line!
Leeds have it back after LMS and Makinson threaten down the right wing
Naiqama leaves the field for treatment on an eye injury, LMS takes his place
Saints complete a solid first set into the Leeds half, but Naiqama is down after what looked like a stray arm to the face
Kick Off
After a minutes applause for legends John Mantle and Austin Rhodes we kick off here at the Totally Wicked Stadium