Saints Line up
| | |
| --- | --- |
| 1 | Lachlan Coote |
| 2 | Tommy Makinson |
| 3 | Kevin Naiqama |
| 4 | Mark Percival |
| 5 | Regan Grace |
| 6 | Jonny Lomax |
| 7 | Theo Fages |
| 8 | Alex Walmsley |
| 9 | James Roby |
| 10 | Luke Thompson |
| 11 | Zeb Taia |
| 12 | Dominique Peyroux |
| 13 | Morgan Knowles |
| 10 | Matty Lees |
| 18 | Kyle Amor |
| 15 | Louie McCarthy-Scarsbrook |
| 18 | Joseph Paulo |
Wigan Warriors Line up
| | |
| --- | --- |
| 1 | Zak Hardaker |
| 2 | Tom Davies |
| 3 | Dan Sarginson |
| 4 | Oliver Gildart |
| 5 | Liam Marshall |
| 6 | George Williams |
| 7 | Thomas Leuluai |
| 8 | Ben Flower |
| 9 | Sam Powell |
| 10 | Romain Navarrete |
| 11 | Liam Farrell |
| 12 | Joe Greenwood |
| 13 | Sean O'Loughlin |
| 14 | Willie Isa |
| 15 | Gabriel Hamlin |
| 16 | Tony Clubb |
| 17 | Joe Bullock |
Last updated 31 Jan 19 21:33:34
FT
That's it folks a well deserved win kicks off 2019 for the Saints in style! Bitterly cold night but a great result in front of a big crowd… #saintsandproud
FT
That's it folks a well deserved win kicks off 2019 for the Saints in style! Bitterly cold night but a great result in front of a big crowd… #saintsandproud
2 mins to go… 22-12 to Saints
Wigan knock-on in the Saints 20!
Wigan have just 5 mins to try to force themselves back into the game
Goal
Mark Percival for Saints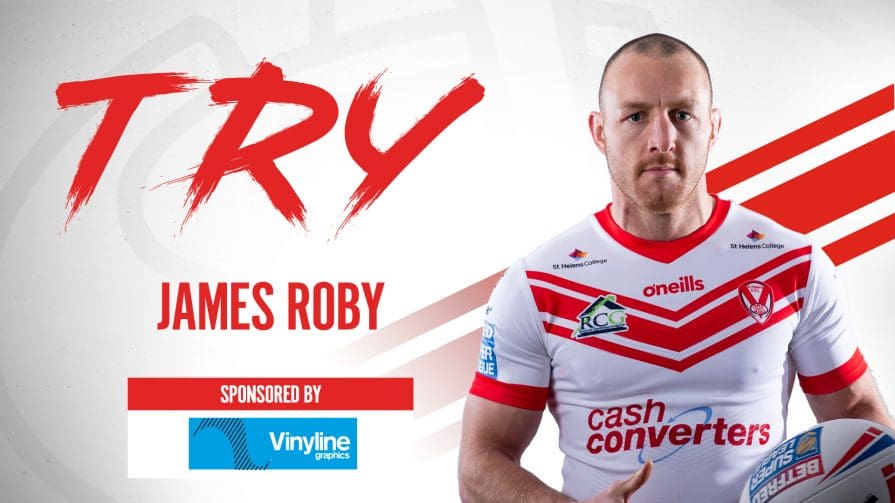 Try
James Roby for Saints
James Roby barges over for a crucial try!
Wigan knock-on right on Saints' line! Saints have it back…
Saints cough up the ball on half way after a misplaced pass
Marshall almost breaks through the line for Wigan!
Tense here as Saints drive the ball from their own 20
Coote again the man in the right place as he snaffles the short kick from O'Loughlin
Wigan come up with the ball on their own line after Taia tries to offload
Ferocious defence from Saints means Wigan only get 20m in the set and have to kick
Turnover on Wigan's line means they have to take it out from their own 1m line!
Hardaker safe under Coote's high ball but he's hurt after he carries the ball back in…
Forward pass from Paulo gives Wigan the scrum on their own 30
Goal missed, 16-12 to Saints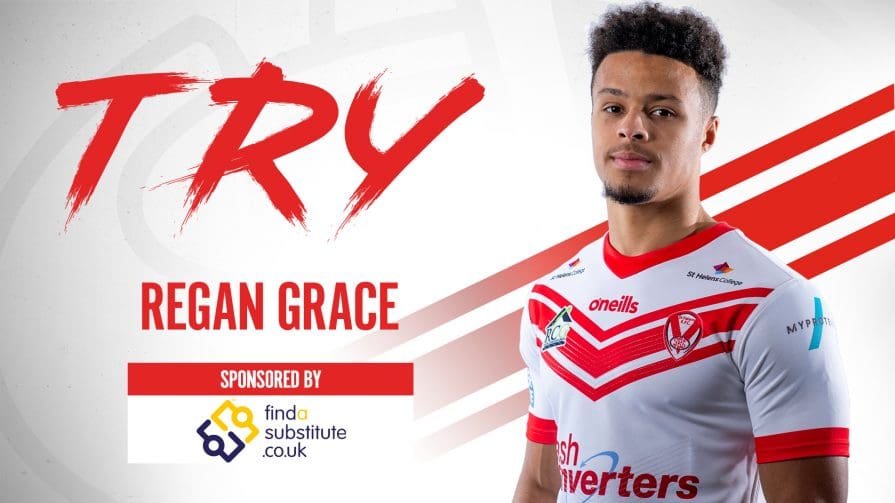 Try
Regan Grace for Saints
Video ref decision as Grace flies over in the corner from some slick passing by Lomax and Percival
Ball hits the post pad again from a short kick and ends up dead, as Saints pressure Wigan relentlessly
Sarginson knocks-on on his own 30!
Wigan kick on the last is too strong and it glides into touch
Penalty to Saints on half-way
And we are off in the second half…
HT
12-12 at Half time here at the Totally Wicked Stadium
Goal
Zak Hardaker for Wigan Warriors
12-12 with three mins to half-time
Try
Liam Marshall for Wigan Warriors
Liam Marshall runs 80m after intercepting a pass as Saints drove to the Wigan line
Great work from Regan Grace forces a Wigan drop-out
LMS and Paulo on for Saints now
Incredible grab from Coote as the ball hits the Saints post pad from a Wigan grubber
Wigan on the attack again from the kick-off but the ball ends up dead in-goal
Goal
Zak Hardaker for Wigan Warriors
Try
Ben Flower for Wigan Warriors
But it's not enough to prevent Wigan barging over from short range after the play is brought back
Solid defence again from Saints as Coote scoops up the short Wigan kick
Wigan bundle over from close range but it's ruled a forward pass!
Grace with a magnificent break almost gives Tommy Mak a diving finish but he's agonisingly short!
Matty Lees joins the action for Saints
Saints hold-out with some resolute defence on their own line
Saints backed up onto their own line now as Wigan push for a reply
Saints held out on the Wigan line, they then get the penalty to ease the pressure
Knock-on by Wigan gives Saints the advantage as they go on the attack again!
Goal
Mark Percival for Saints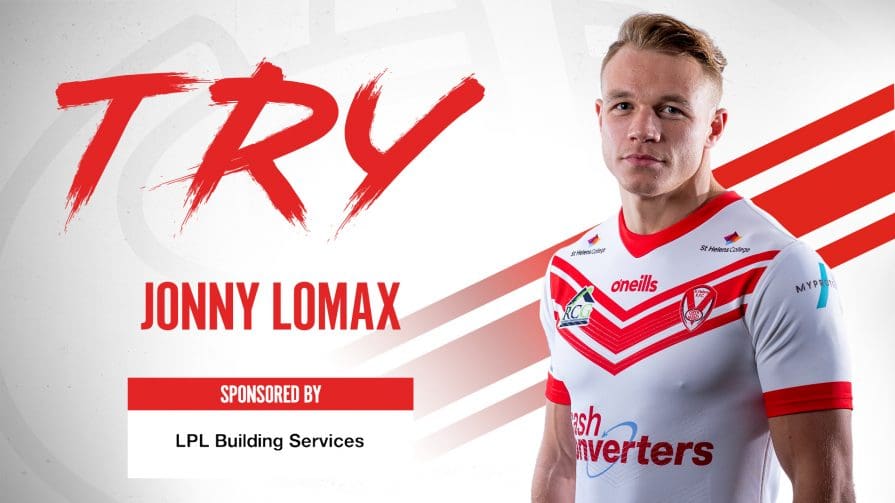 Try
Jonny Lomax for Saints
Jonny Lomax flies under the sticks after a brilliant break and pass inside from Dom Peyroux
Coote carries the ball out of the Saints 10
Saints have it inside their own 20
Percival makes a cracking half break as Saints go over half way
Solid defence keeps the warriors at bay
Grace knocks on a high kick, Wigan have it in the Saints 20
Saints knock-on near the Wigan line but the replay look like a ball steal
Saints on the attack in the Wigan half…
Saints have the ball in midfield after taking an early lead, Wigan penalised
Goal
Mark Percival for Saints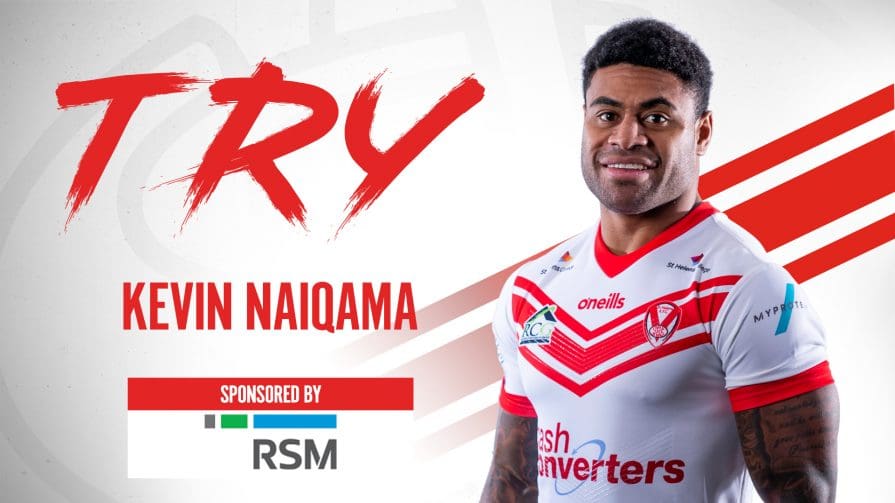 Try
Kevin Naiqama for Saints
Kick Off
We are almost ready to kick-off!