Wakefield Trinity v Saints
Saints Line up
| | |
| --- | --- |
| 1 | Lachlan Coote |
| 2 | Tommy Makinson |
| 3 | Kevin Naiqama |
| 4 | Mark Percival |
| 5 | Regan Grace |
| 6 | Jonny Lomax |
| 7 | Theo Fages |
| 8 | Alex Walmsley |
| 9 | James Roby |
| 10 | Luke Thompson |
| 11 | Zeb Taia |
| 12 | Dominique Peyroux |
| 13 | Morgan Knowles |
| 15 | Louie McCarthy-Scarsbrook |
| 18 | Kyle Amor |
| 18 | Joseph Paulo |
| 10 | Matty Lees |
Wakefield Trinity Line up
| | |
| --- | --- |
| 1 | Ryan Hampshire |
| 2 | Ben Jones-Bishop |
| 3 | Reece Lyne |
| 4 | Bill Tupou |
| 5 | Tom Johnstone |
| 6 | Jacob Miller |
| 7 | Dany Brough |
| 8 | David Fifita |
| 9 | Kyle Wood |
| 10 | Anthony England |
| 11 | Danny Kirmond |
| 12 | Matty Ashurst |
| 13 | Tinirau Arona |
| 14 | Justin Horo |
| 15 | Craig Huby |
| 16 | George King |
| 17 | Craig Kopczak |
Last updated 10 Feb 19 16:47:05
Thats it! Saints win 24-18
Goal
Mark Percival for Saints
24-18 to Saints with less than a minute to go!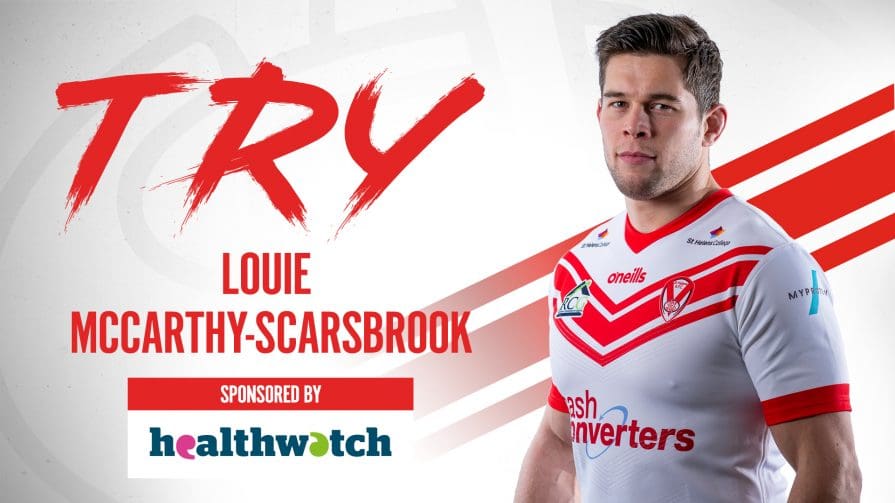 Try
Lachlan Coote for Saints
LMS scores for Saints! great work from Lomax and Louie powers past the defender for the reach-out touchdown!
Grace slices up the middles Saints on the Wakefield 30 now…
Coote tries the one pointer but it misses, however the ball stays in goal so Wakey have to bring it out
Frantic stuff here but the result is we are all square with 5 mins to go!
Goal
Dany Brough for Wakefield Trinity
Coote kicks out on the full from the kick-off again giving Brough the chance to push Wakey ahead from half-way but his effort is short of the posts.
Brough with the goal to make it 18 all with 9 to go!
Try
Bill Tupou for Wakefield Trinity
Wakefield respond after a penalty from Saints in the middle means they force thier way over in the right-hand edge of the Saints defence.
10 mins to go and a converted try is the lead for Saints
Goal
Mark Percival for Saints
missed conversion, 18-12 to Saints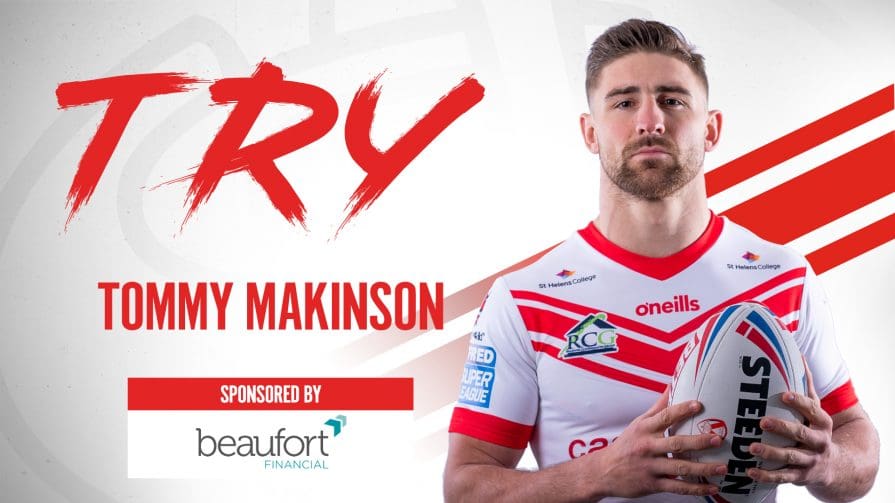 Try
Tommy Makinson for Saints
Tommy Mak with a crucial try in the corner for Saints after a break from Roby and crisp passing from Fages and Lomax this time, carves open the Wakefield left edge again
Wakefield knock-on to ease the pressure!
Saints defence continues to hold-fast as they are forced into another drop-out
A knock-on from Coote under the high ball coming out of the sun gives the advantage to Wakefield.
It's not enough as Saints defence holds firm
A huge 40-20 kick from Brough gives Wakefield possesion in the Saints 20
Makinson almost produces a trademark diving finish in the corner only to be denied by Jacob Miller!
Percival misses the goal, 14-12 to Saints now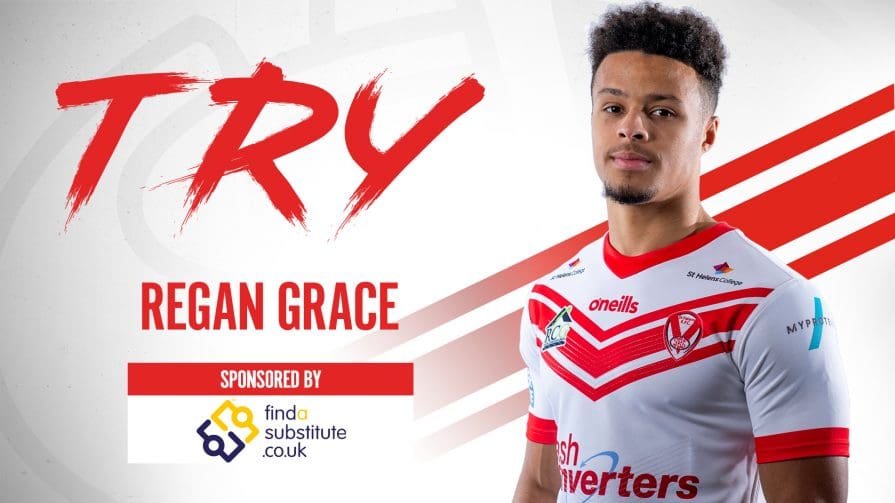 Try
Regan Grace for Saints
Saints respond immediately with a slick moving play from right to left through the hands of Fages then another sweetly tomed pass from Lachlan Coote slots in Regan Grace in the corner
Goal
Dany Brough for Wakefield Trinity
Danny Brough kicks a 40m penalty after an obstruction from Saints
Saints hold Wakefield out again on their own line
Walmsley returns to the field straight after half-time! Paulo also into the action for Saints
We are back underway in the second half of this game, Alex Walmsley is having a concussion assessment to determine if he will return to the action later in the half
Alex Walmsley leaves the field after a knock, he is replaced by Matty Lees
Coote's kick-off sails out on the full to give Wakefield the ball back again in Saints' half
Goal
Dany Brough for Wakefield Trinity
10 all now at the Mobile Rocket Stadium
Try
Tom Johnstone for Wakefield Trinity
A swift response from Wakefield as some great offloading from Miller and Ashurst gives Johnstone his second try of the game
Goal
Mark Percival for Saints
Percival misses the conversion, 10-4 to Saints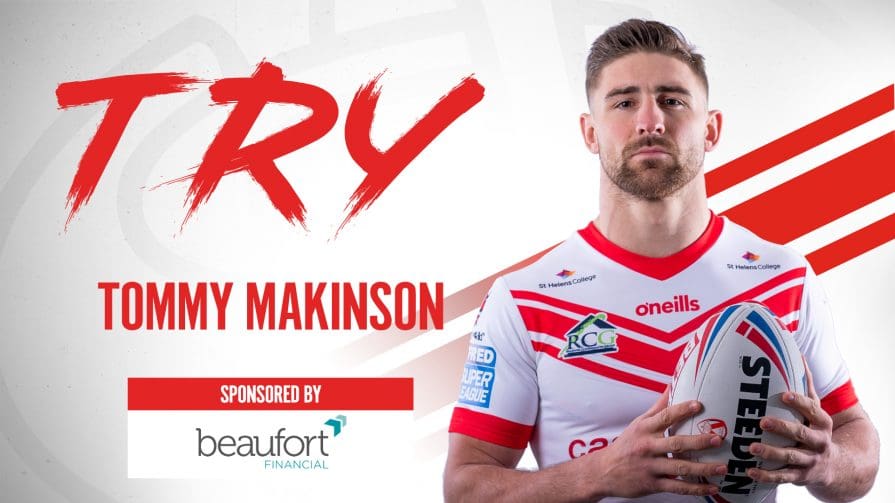 Try
Tommy Makinson for Saints
Wonderful try from Tommy Mak as he speeds 30m after a sharp ball from Coote
Saints withstand the attack and bring the ball out of their own 20
Coote kicks the ball out on the full on the last tackle, Wakefield have it just over half-way
High tackle on LMS gives Saints good field-poisition to attack
Conversion missed by Wakefield 6-4 to Saints
Try
Tom Johnstone for Wakefield Trinity
Tom Johnstone flys in for a diving finish on the left wing for Wakefield after a nice pass from Hampshire
Wakefield have another set on Saints line after an accidental knock-on on the last play kick
Wakefield finally have possesion close to the Saints line but Alex Walmsley puts a huge on Arona to stall them
Coote's smart kick is almost dropped by the Wakefield defender in the corner but they come away with the ball
Poor last play kick from Saints but Wakefield are trapped in their own 20
Goal
Mark Percival for Saints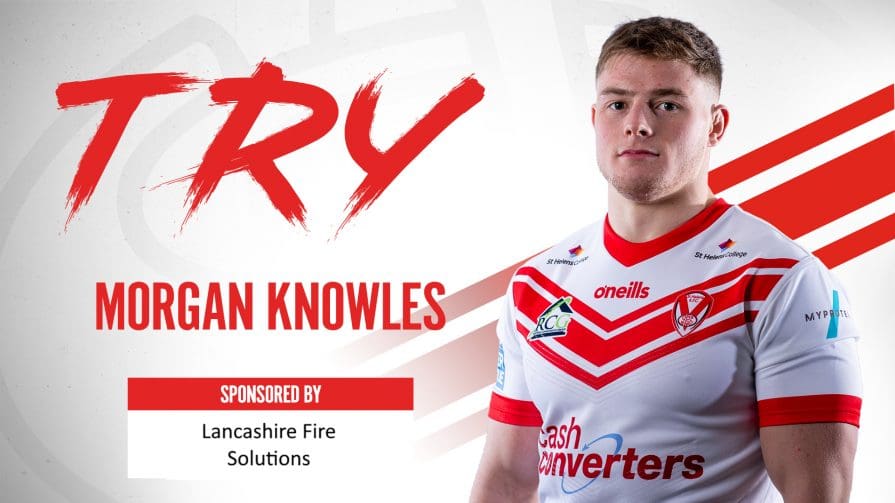 Try
Morgan Knowles for Saints
Saints camped on the Wakefield line for a couple of sets, Fages floats a lovely pass out to Morgan Knowles who crashes over the line
Wakefield get the releaving penalty after a good set from Saints
Very solid defence from Saints early on
Good take by Regan Grace on the high kick from Brough
Percival is almost over the line on the second play but he is penalised for a double-movement
Knock-on from the kick-off by Wakefield! Saints have it…
Kick Off
And we are away at the Mobile Rocket Stadium!