Proudly Sponsored by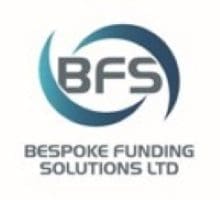 Alex came to Saints from Batley Bulldogs and was one of the real finds of the 2013 season.
Signed initially on a three-year contract he made his debut at home against Hull FC and went on to make 26 appearances for the club.
Considering in consecutive seasons he played for GB Students, Dewsbury Celtic and Batley, his transition to Super League season was remarkable.
An uncut diamond, his go forward had people talking about early international honours and he continued his progression in 2014. In 2015 he was sensational, making more than 4000 metres – and he signed a new deal with the club.
He was stellar in 2016 and that continued in 2017 with England international honours.
Alex signed a new four-year contract in 2018 but sadly he suffered a neck fracture at Warrington, just five games in, and missed the full season.
2019 saw Alex fight back from his horrific injury and was a stand-out performer, leading from the front as Saints went all the way to lifting that famous Super League trophy at Old Trafford. He was also rewarded by representing Great Britain on their first tour since 2013.
2020 was arguably Alex's best in a Saints shirt. He powered his way into the Super League Dream team after an impressive 10 tries in 20 appearances and was often the key to our success in 2020. Big Al was named Members Player of the Year.
A year later Big Al was again named in the Dream Team and for the second successive season was named Members Player of the Year. He won his fourth Super League Grand Final's and a first Challenge Cup in a Saints shirt!
Alex has been awarded with a Testimonial at the Club in 2022.
Profile Last updated 5 Jun 23
Saints Debut
Hull FC (H)
2013
| Season | App | Tries | Goals | DG | Points |
| --- | --- | --- | --- | --- | --- |
| 2023 | 12 | 3 | 0 | 0 | 8 |
| 2022 | 23 | 5 | 0 | 0 | 20 |
| 2021 | 25 | 5 | 0 | 0 | 20 |
| 2020 | 20 | 10 | 0 | 0 | 40 |
| 2019 | 28 | 3 | 0 | 0 | 12 |
| 2018 | 5 | 0 | 0 | 0 | 0 |
| 2017 | 31 | 11 | 0 | 0 | 44 |
| 2016 | 33 | 4 | 0 | 0 | 16 |
| 2015 | 32 | 2 | 0 | 0 | 8 |
| 2014 | 25 | 2 | 0 | 0 | 8 |
| 2013 | 26 | 4 | 0 | 0 | 16 |
Profile Last updated 5 Jun 23